The Mediterranean Diet has been named 2019's diet of the year, and this list of 50 breakfast, lunch, and dinner recipes makes it easy to add more of the Med-inspired lifestyle to your weekly meal plan.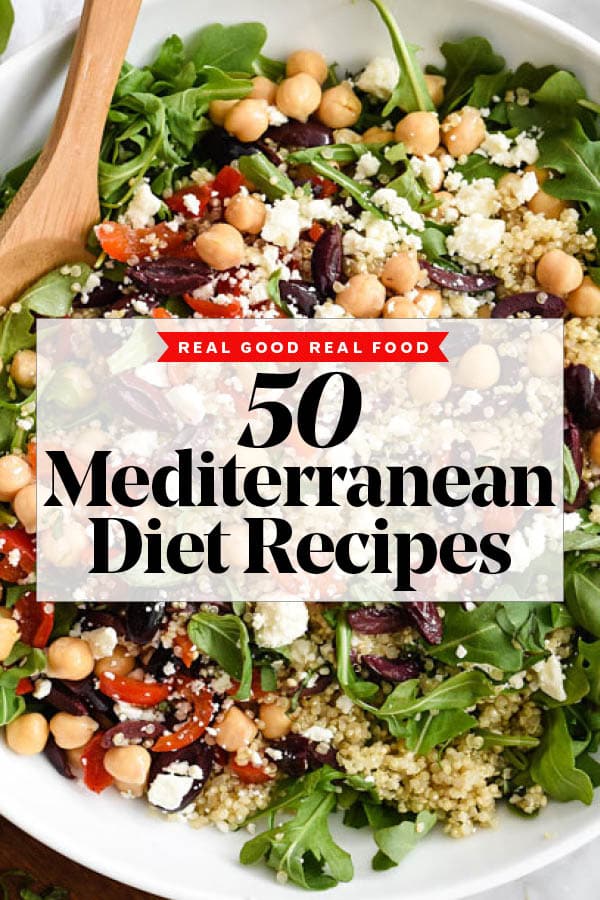 The Best Diet of 2019
Just as we were setting our sights on eating better with the New Year, US News and World Report came out with their standings of the best diets to follow for 2019, and for the first time, the Mediterranean Diet took top honors. CNN reports the diets were ranked on: "how easy it is to follow, its nutritional completeness, its ability to produce short-term and long-term weight loss, its safety and its potential for preventing and managing diabetes and heart disease."
Unlike many of the trendy, silver bullet diets that are at the bottom of this year's list and you see everyone jumping through hoops to try (and ultimately bail out on), the Mediterranean diet is a centuries-old lifestyle for long-term health and wellness instead of a quick weight loss fad that never seems to really last.
Mediterranean Diet Plan
The diet's philosophy is pretty basic, and one I adopted more and more through 2018, and then made a larger pledge to follow even before the rankings were revealed.
Unlike other diet plans, the Mediterranean Diet doesn't prescribe prohibitive restrictions or eliminations. It's more inclusive, more even-keeled, and one I can actually adopt and follow without feeling like I'm missing out on all the good foods and flavors.
The diet is more about portion control, balance, and making good choices in eating more real good real food.
The main guidelines of what you eat can easily be modified for vegetarian and vegan lifestyles, and I find the ingredients and philosophy incredibly easy to adopt into my daily eating:
Eat more: Vegetables and leafy greens, fruits, nuts, whole grains, dairy (Greek yogurt and naturally low-fat hard cheeses or ricotta), beans and legumes, olive oil and healthy fats, seafood, poultry, eggs, herbs and spices, and even wine
Eat less: Red meat
Avoid: Processed foods, added sugars (candy, soda, ice cream, sugary desserts), refined grains (white bread), anything labeled low-fat or diet or with ingredients you can't read
And my favorite part of the diet prescription? Sharing meals with other people and enjoying life.
Now that's a diet I can live with.
50 Mediterranean Recipes
After looking through my recipe archives I realized I've been enjoying the Mediterranean Diet lifestyle for years. Here's a list of 50 favorite Med-inspired recipes I love, that I know you're going to want to try too.
**FRIENDLY DISCLAIMER** When created, these recipes weren't intended to be part of a diet program. The nutritional information for each recipe may not be provided. Please practice practical portion control when enjoying.
Mediterranean Breakfasts
Microwave Egg Caprese Breakfast Cups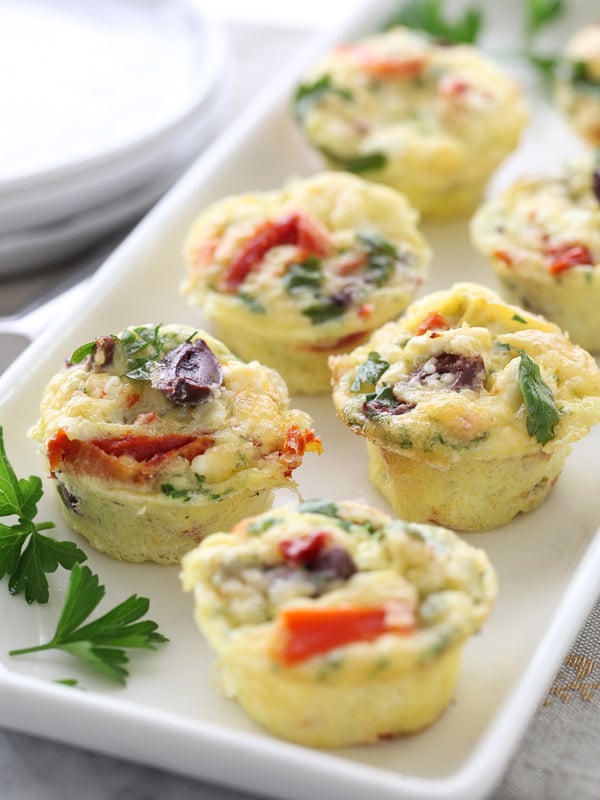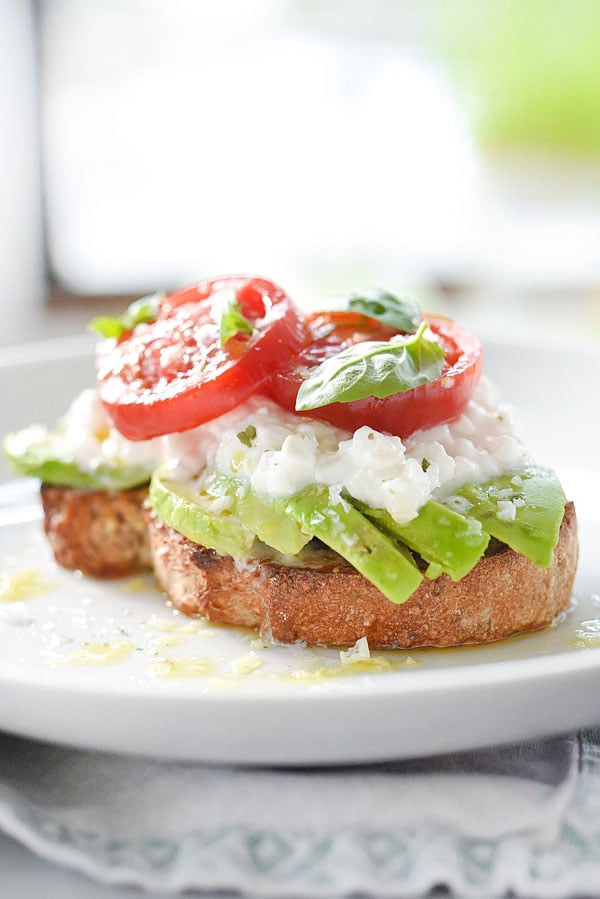 Asparagus And Mushroom Frittata With Goat Cheese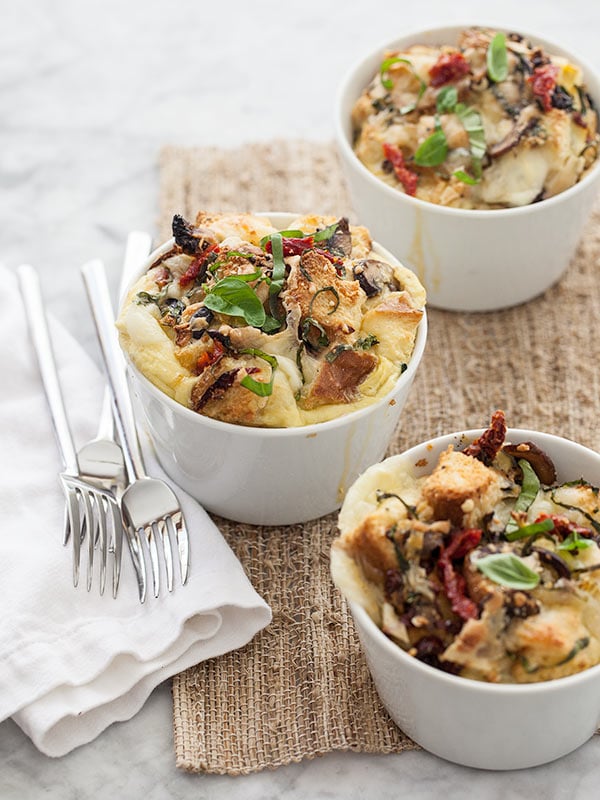 Slow-Cooker Mediterranean Egg Casserole
Mediterranean Salads and Sides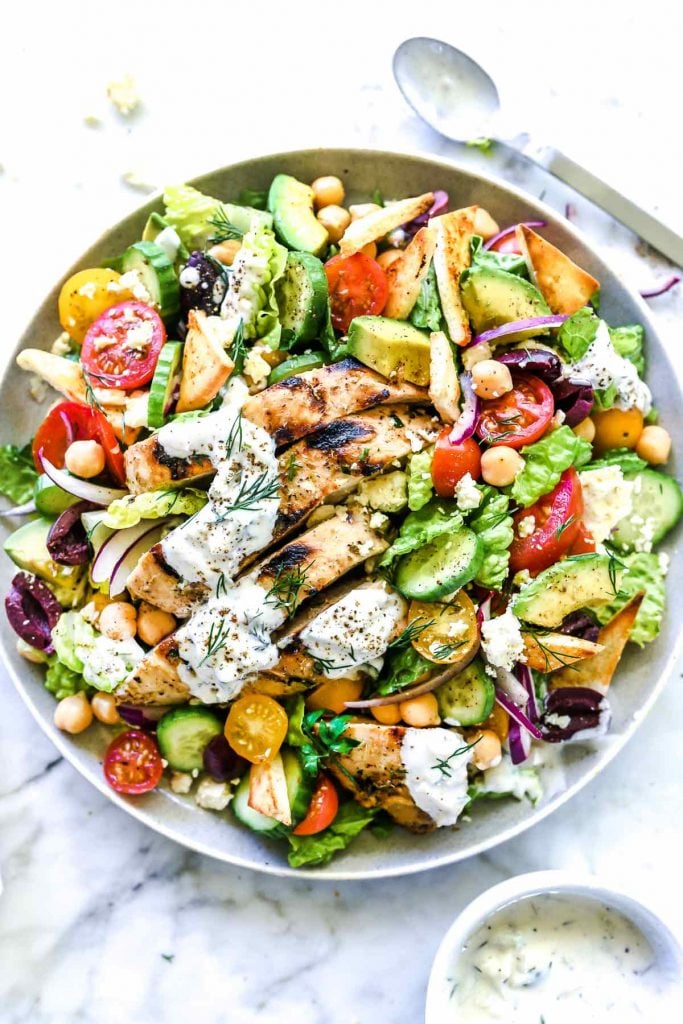 Tuscan Tuna And White Bean Salad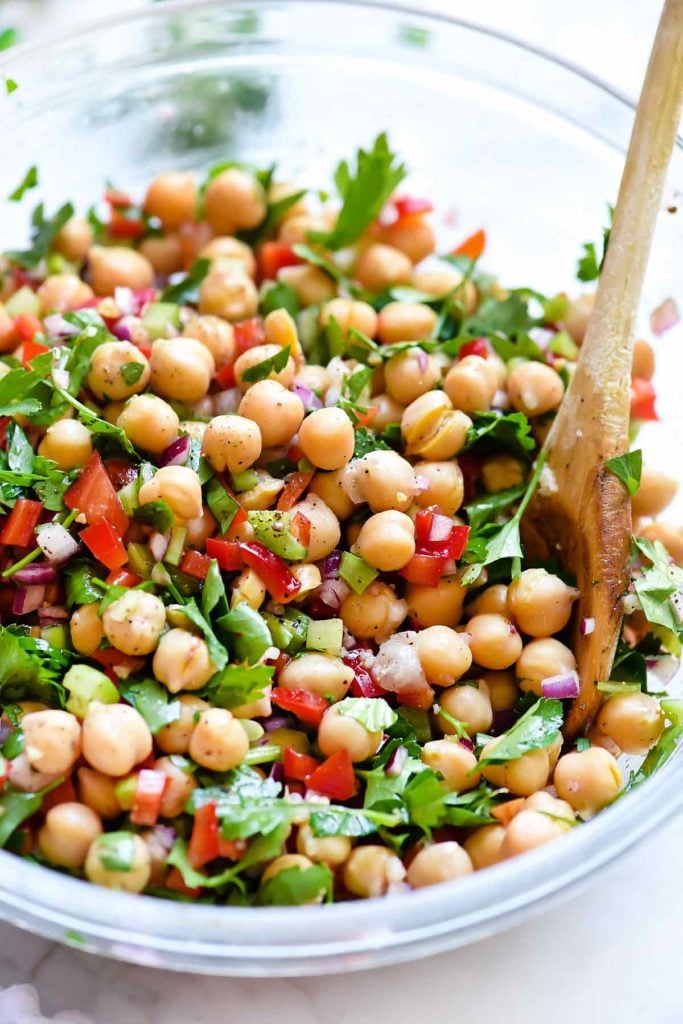 Outrageous Herbacious Mediterranean Chickpea Salad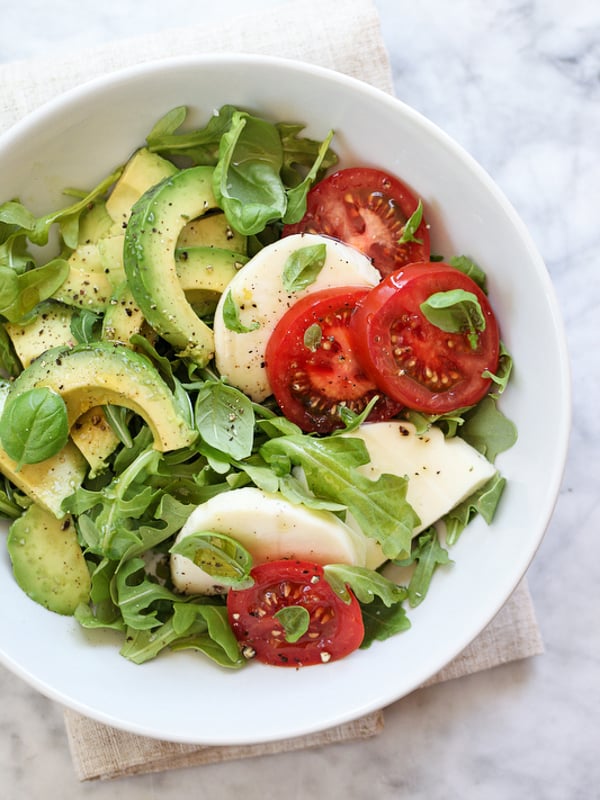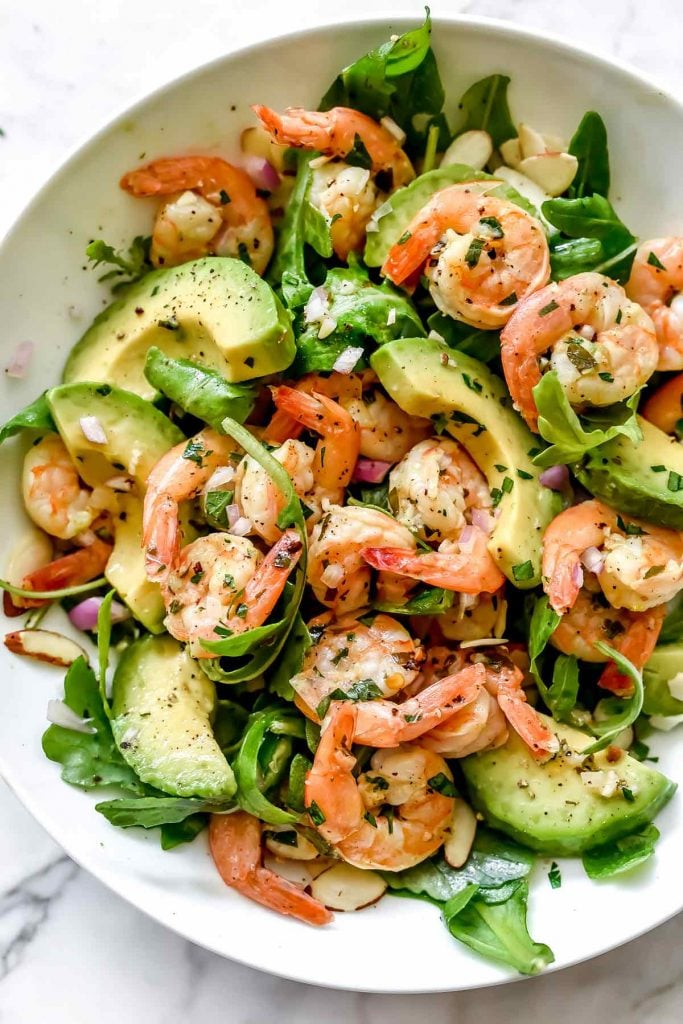 Citrus Shrimp and Avocado Salad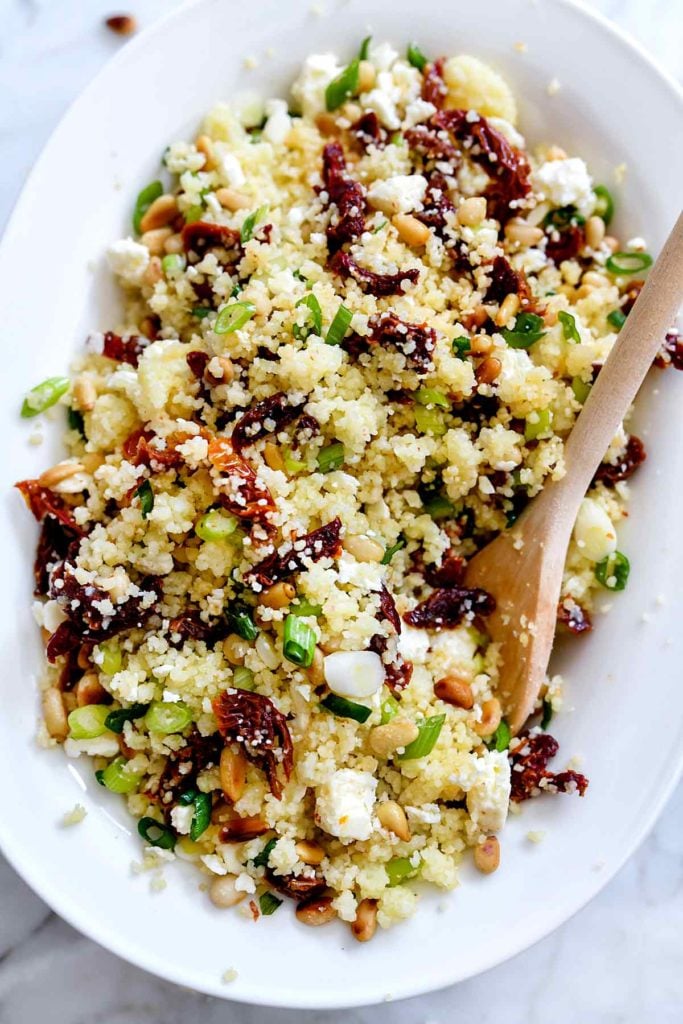 Easy Couscous With Sun-Dried Tomato And Feta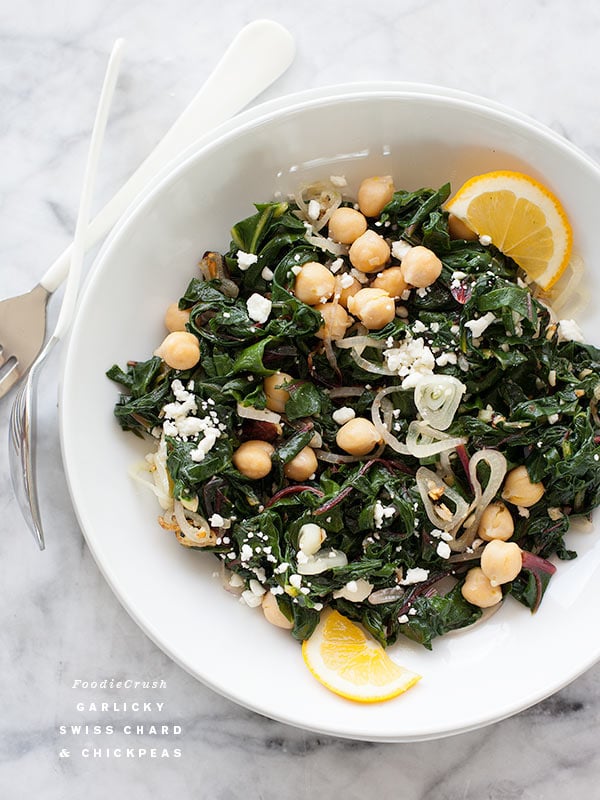 Garlicky Swiss Chard And Chickpeas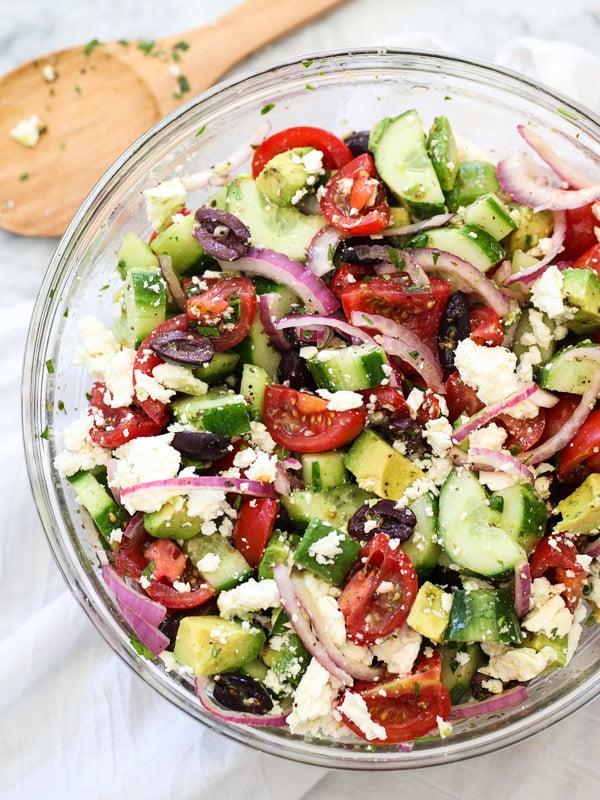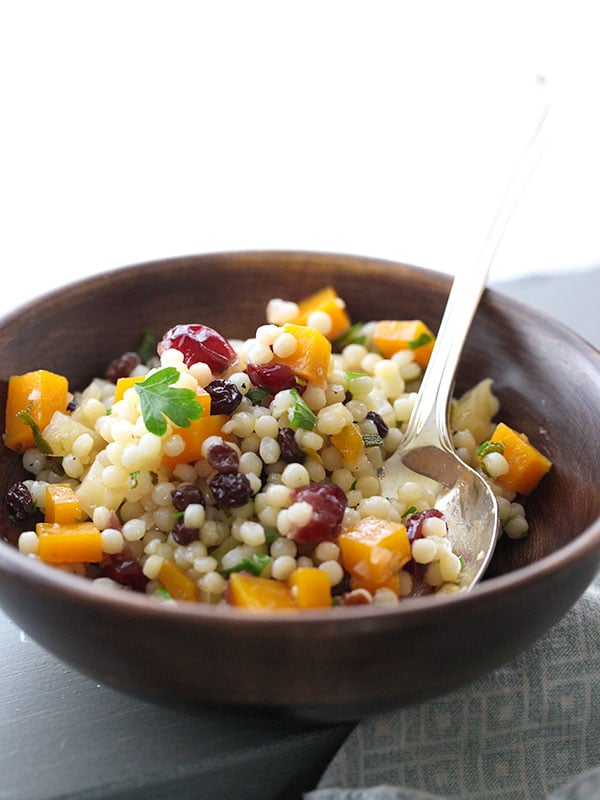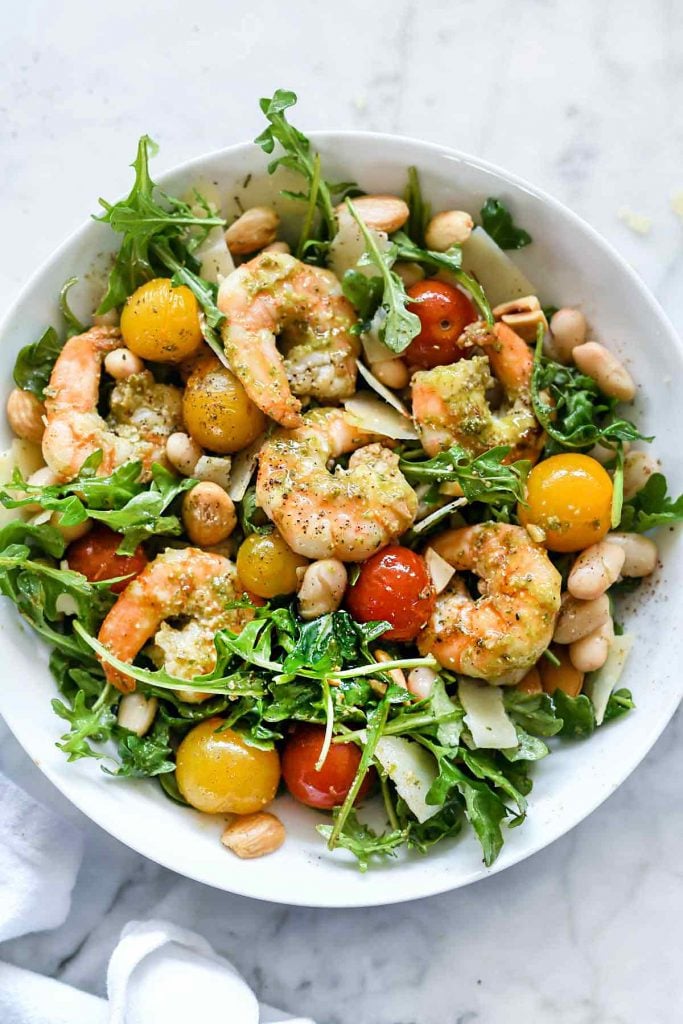 Arugula Salad with Pesto Shrimp, Parmesan and White Beans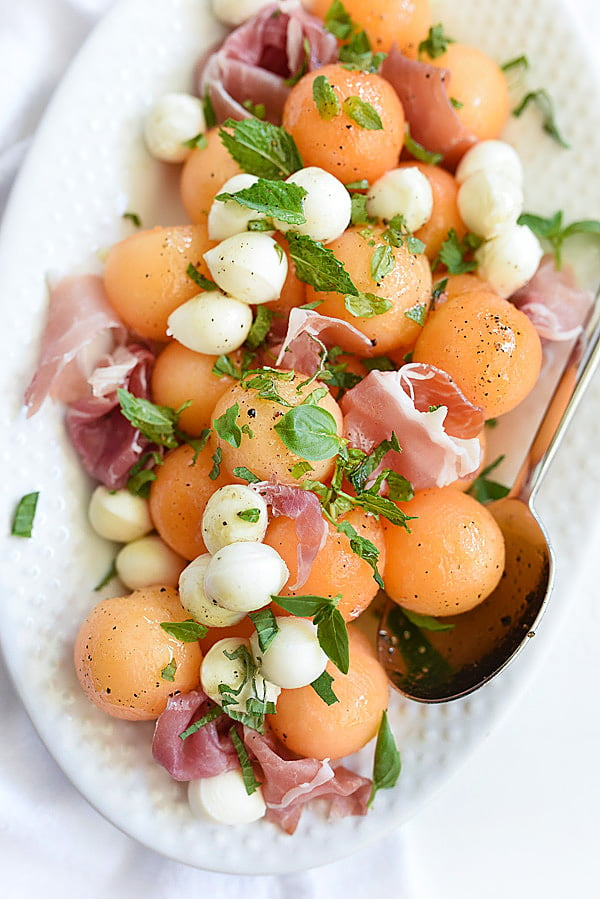 Cantaloupe And Mozzarella Caprese Salad
Arugula Salad With Shaved Parmesan Three Ways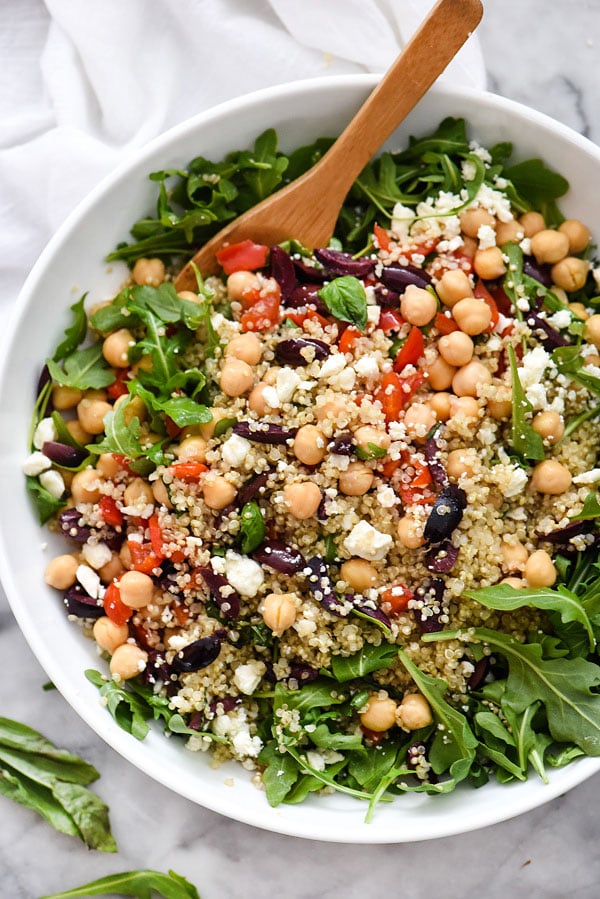 Greek Pasta Salad With Cucumbers And Artichoke Hearts (use whole wheat pasta)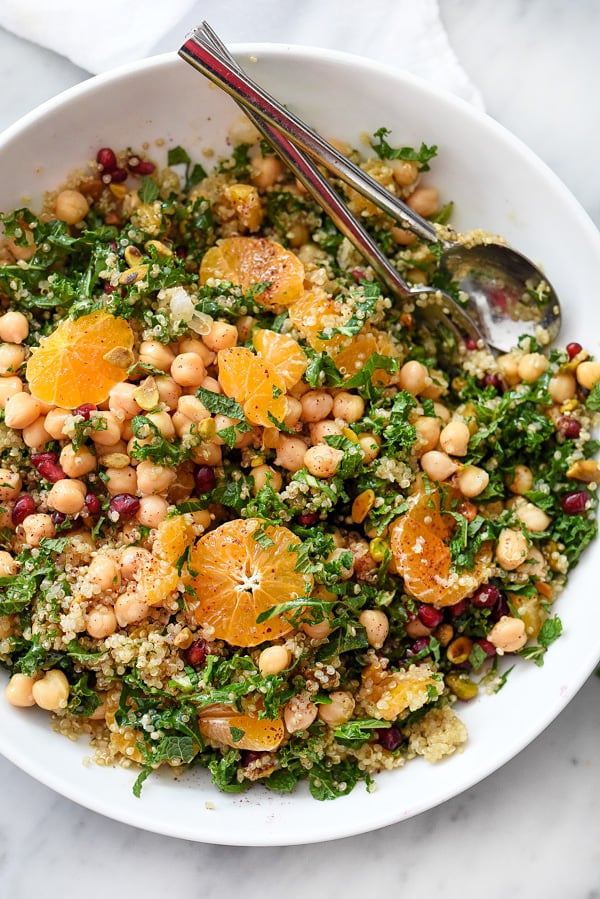 Quinoa And Kale Protein Power Salad
How To Make An Awesome Antipasto Salad Platter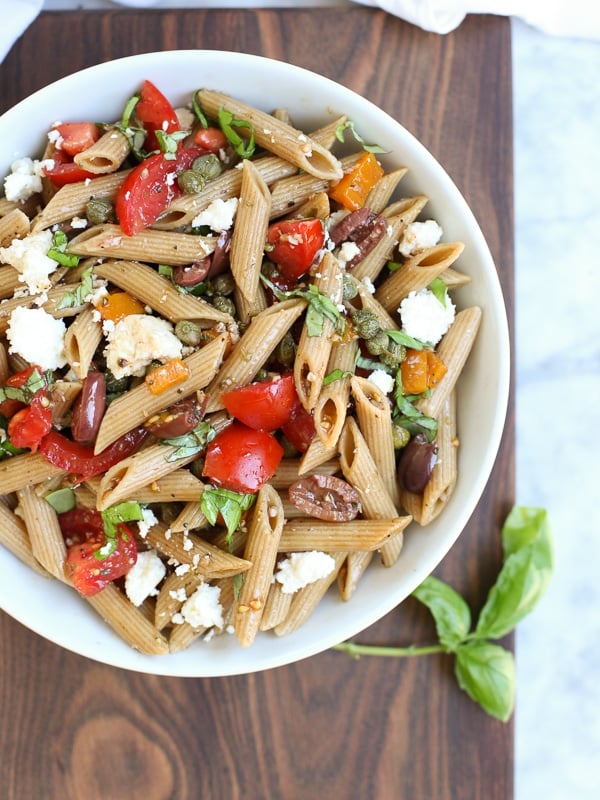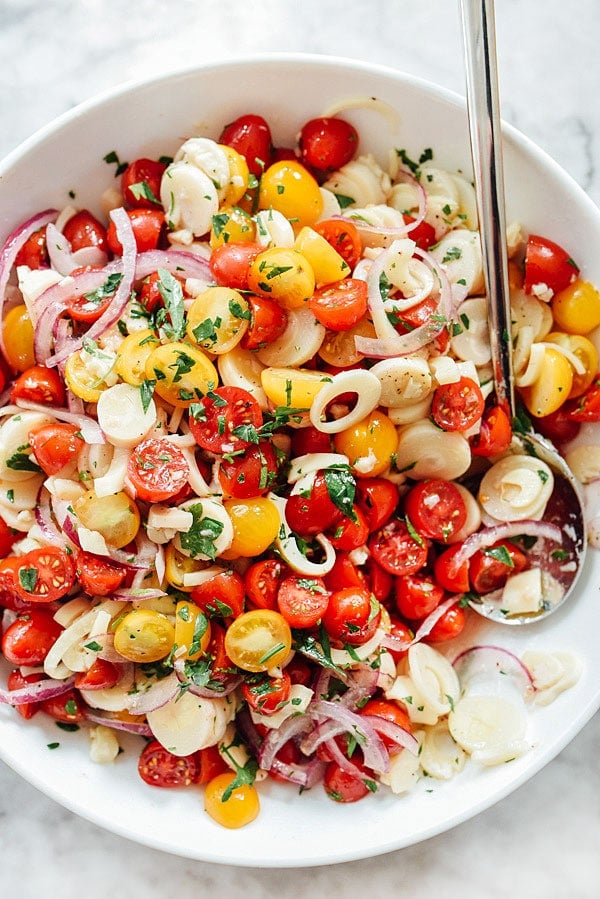 Tomato And Hearts Of Palm Salad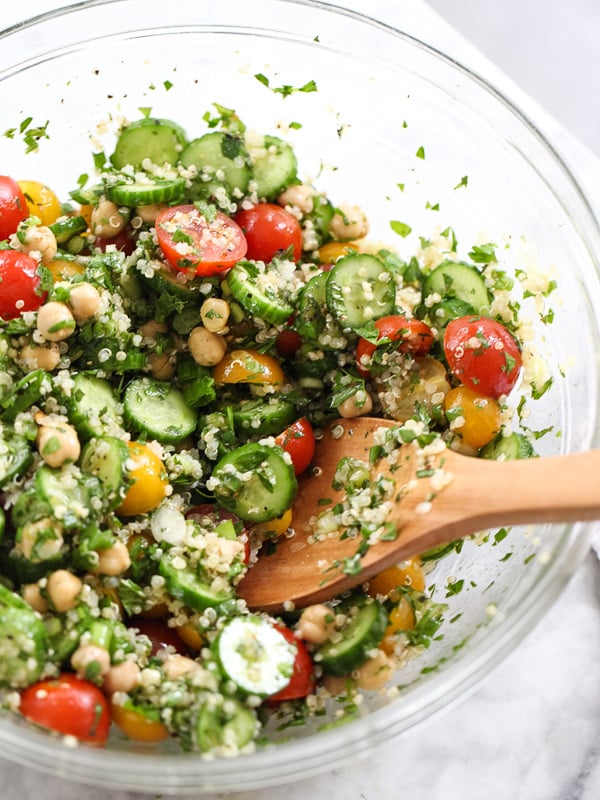 Quinoa Tabbouleh with Chickpeas
Mediterranean Soups and Sandwiches
Mediterranean Dinners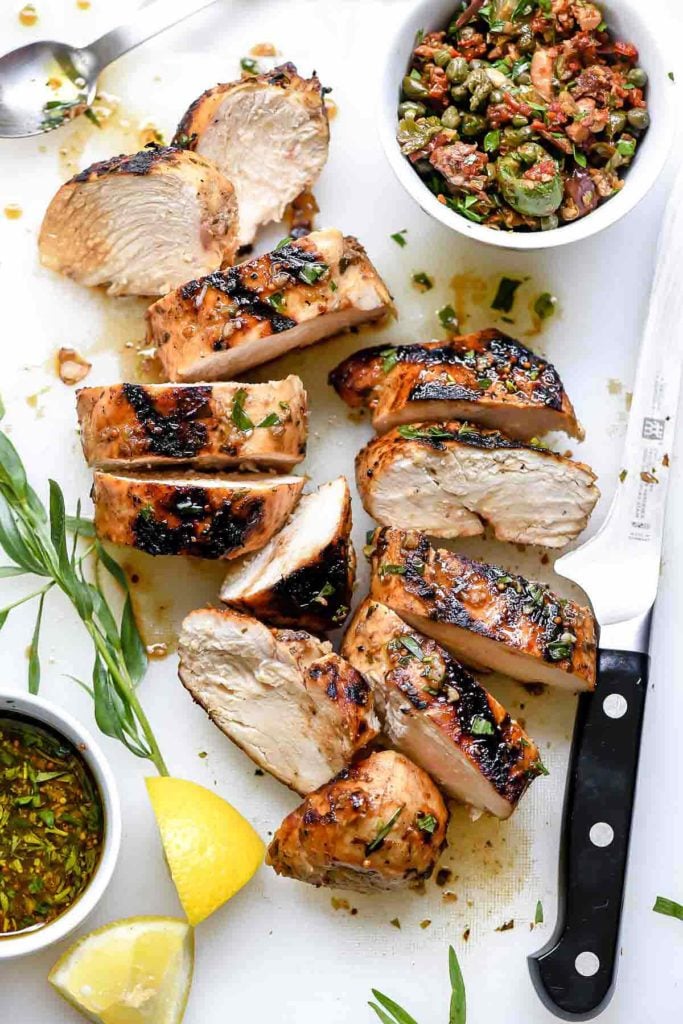 Mediterranean Grilled Balsamic Chicken With Olive Tapenade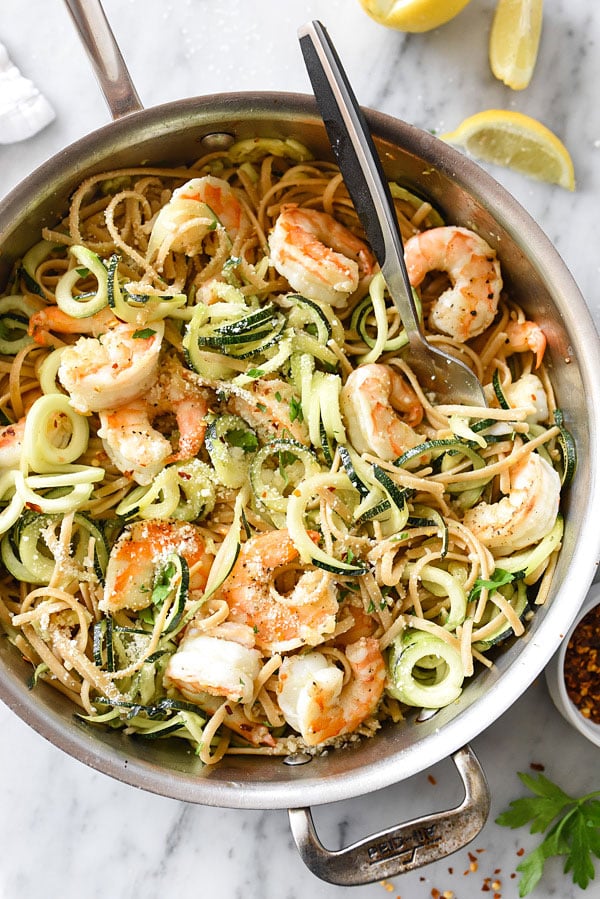 Linguine And Zucchini Noodles With Shrimp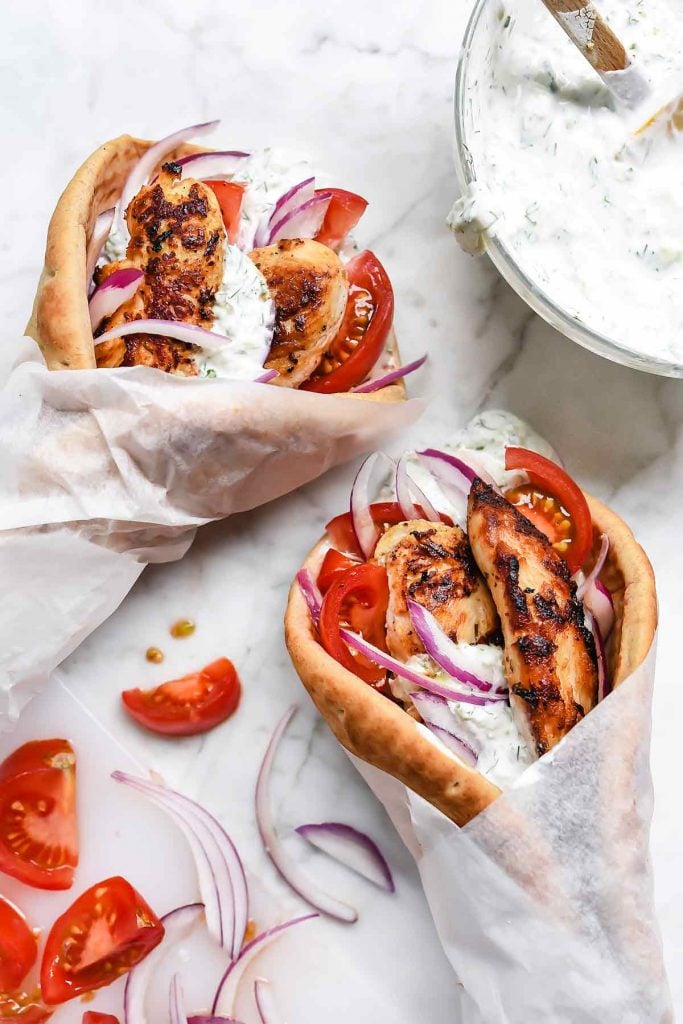 Easy Chicken Gyros With Tzatziki Sauce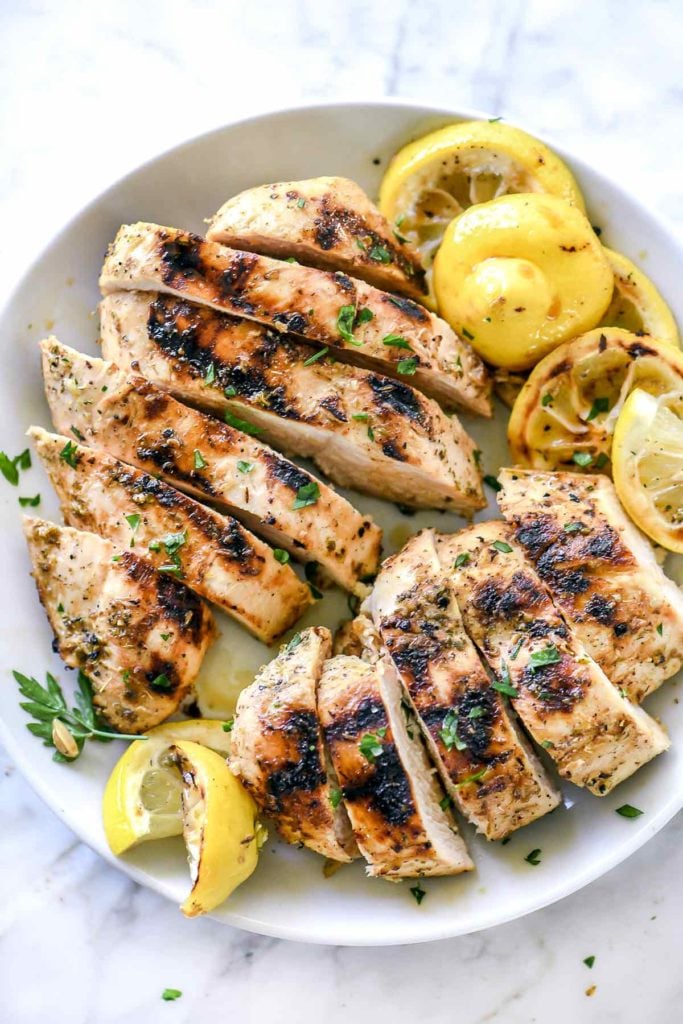 The Best Greek Chicken Marinade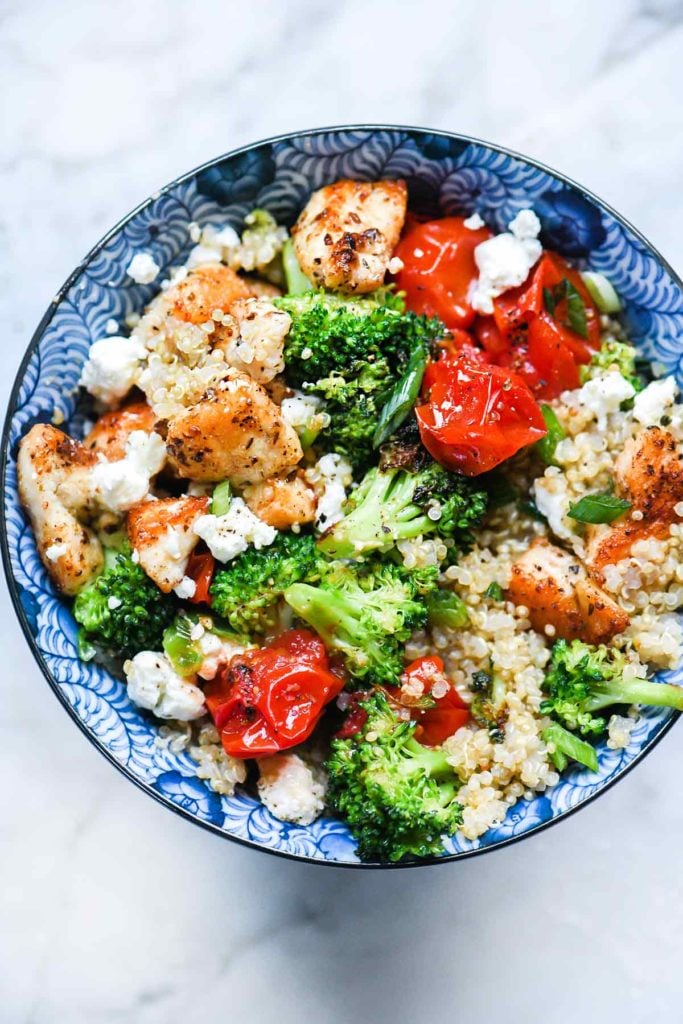 Mediterranean Chicken Quinoa Bowl With Broccoli And Tomato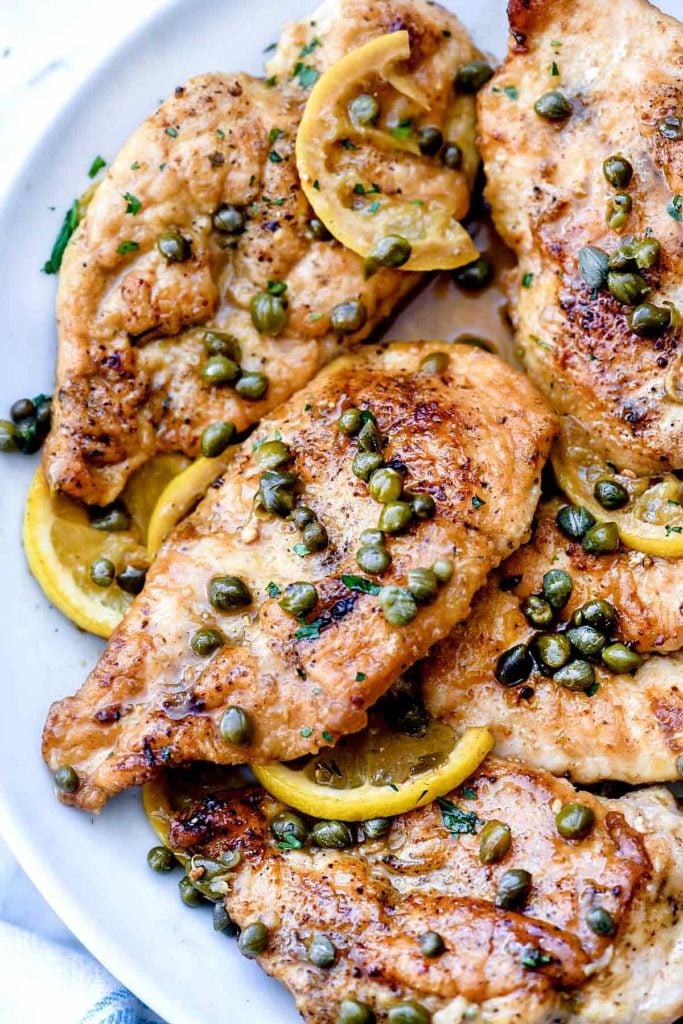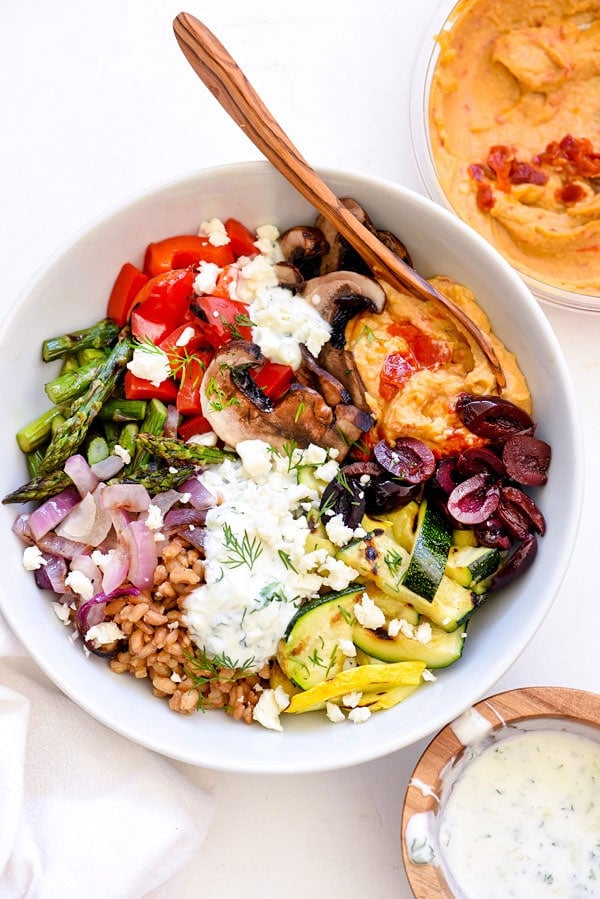 Chopped Grilled Vegetable Bowl With Farro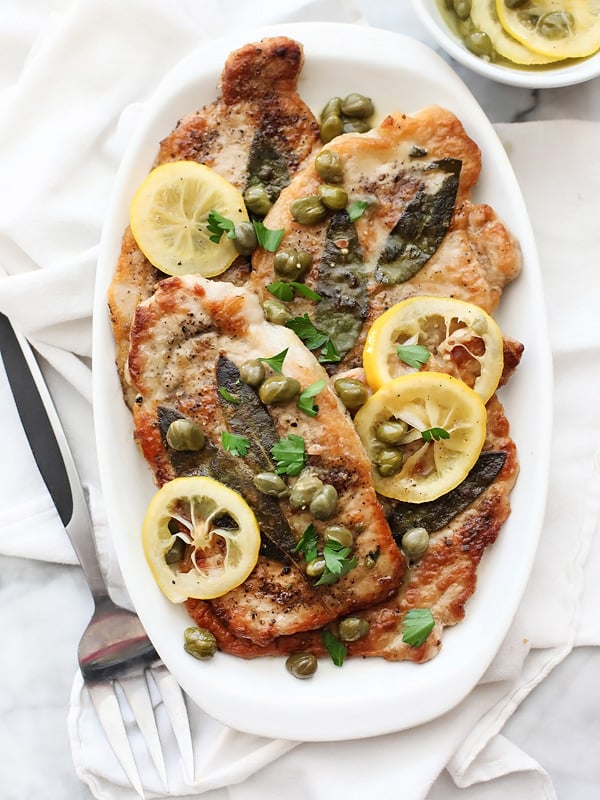 30 Minute Pork Scallopini With Lemons And Capers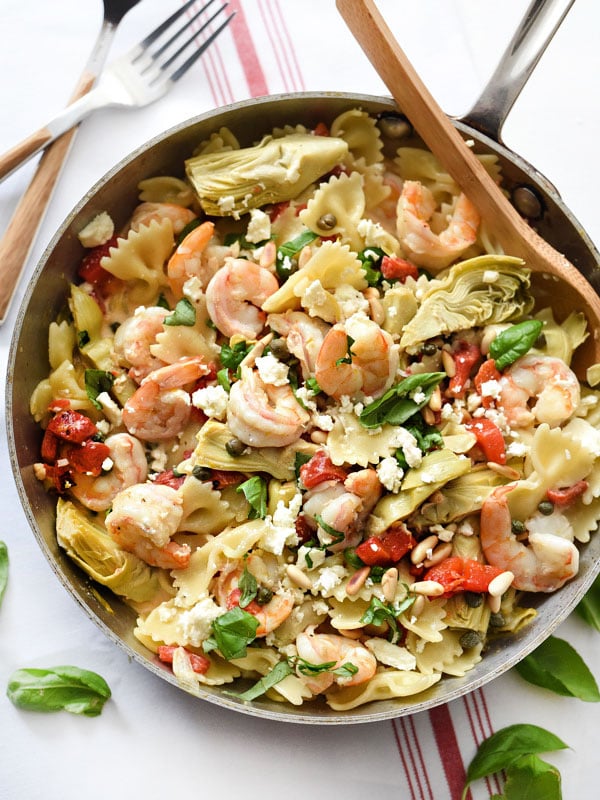 Shrimp Pasta With Roasted Red Peppers And Artichokes (use whole wheat pasta)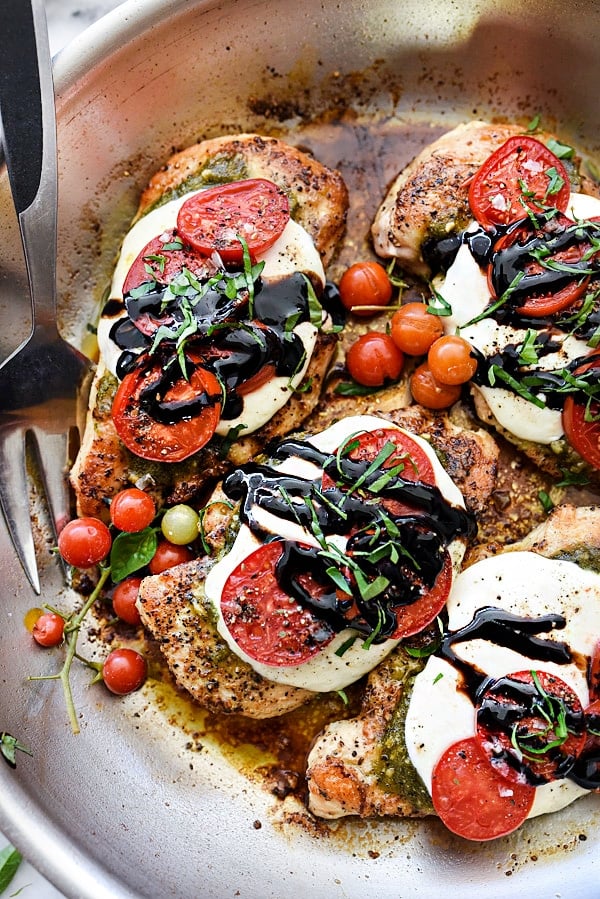 30-Minute Caprese Chicken Recipe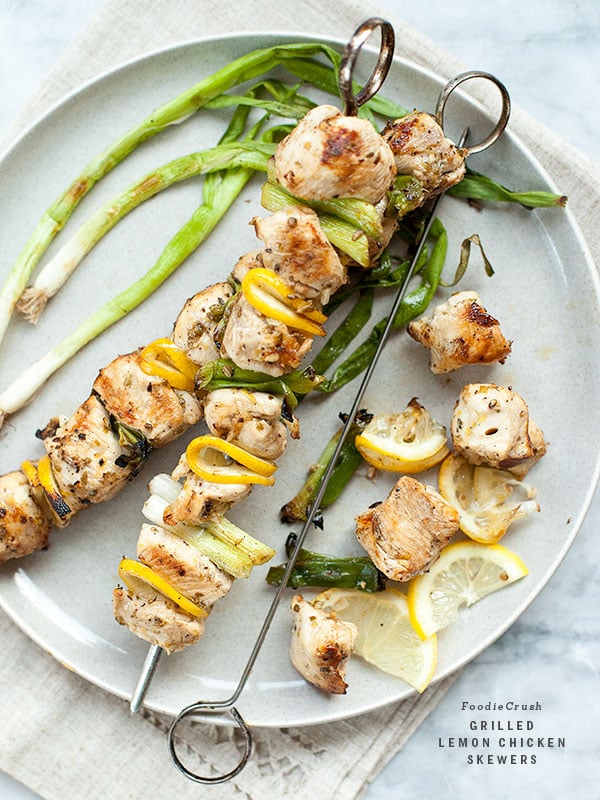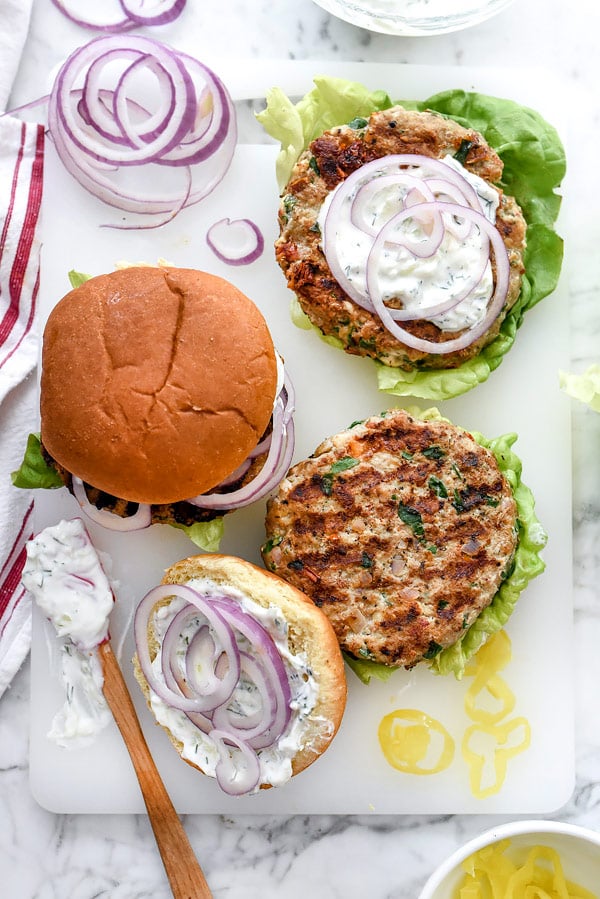 Greek Turkey Burgers With Tzatziki Sauce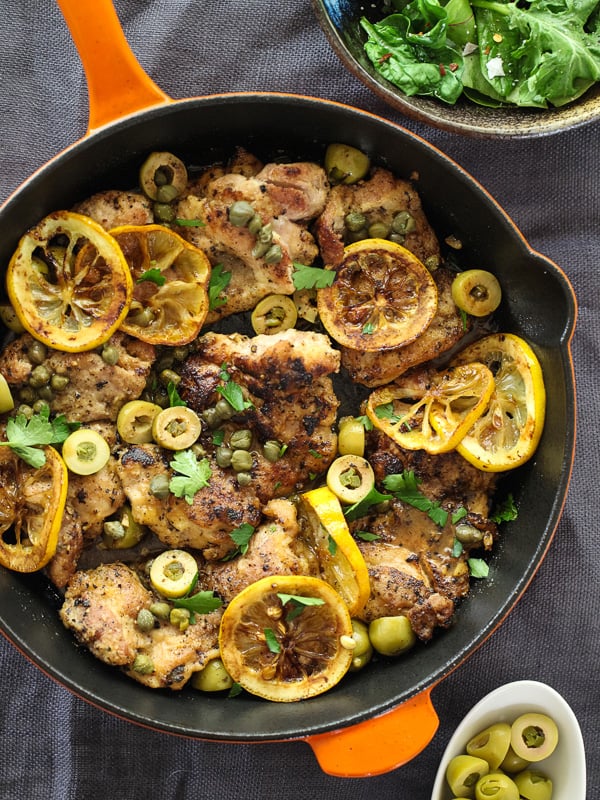 Sautéed Chicken With Olives, Capers And Lemons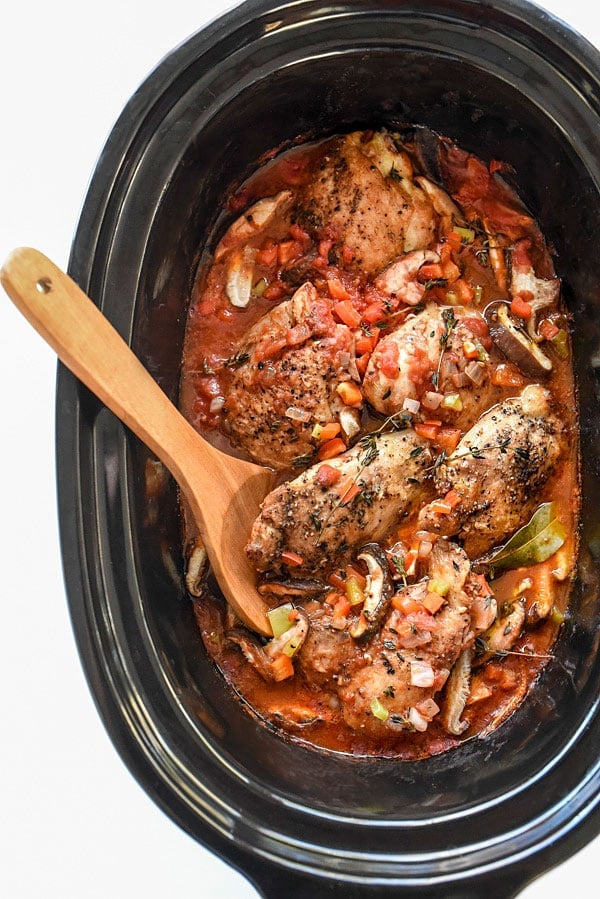 Slow Cooker Chicken Cacciatore
Mediterranean Appetizers
How To Make A Healthy Tzatziki Sauce And Dip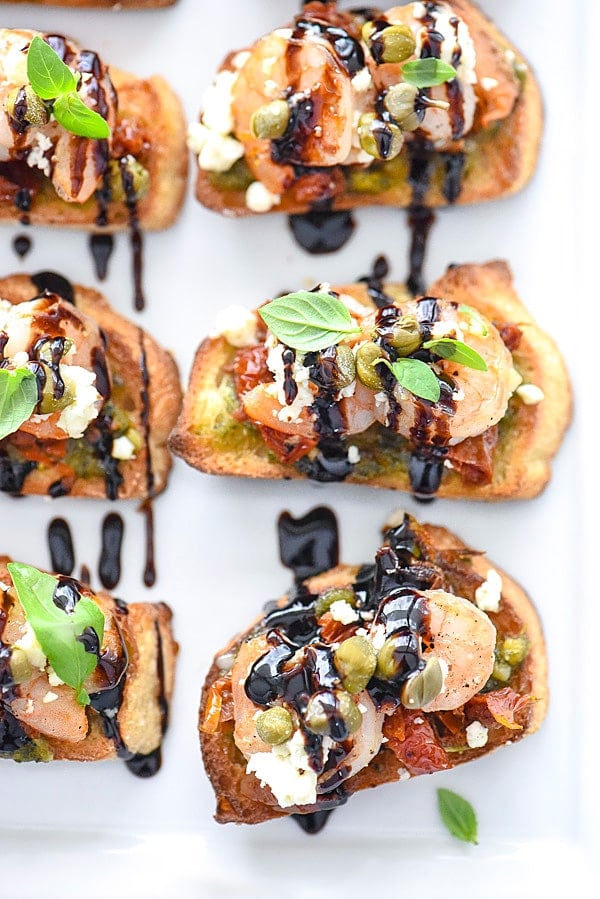 Pesto And Garlic Shrimp Bruschetta Recipe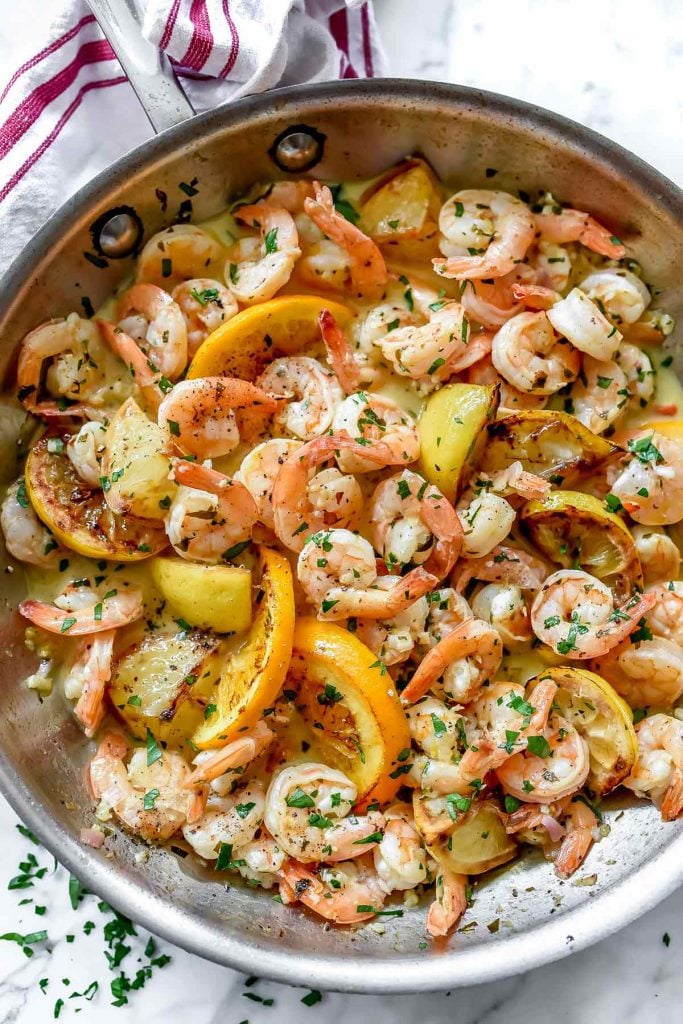 Pan-Seared Citrus Shrimp Recipe
Spicy Roasted Red Pepper Hummus
More Healthy Recipes You Might Want to Try Too
Do you have a favorite Mediterranean style recipe you'd like to share? Leave a comment sharing what it is or a link to the recipe in the comments below.
Get more info on the Mediterranean Diet here. Here's to more real good real food! Cheers! XO, Heidi
Craving more life balance, less stress, and better health? Check out my Nourished Planner, the daily planner to help create simplicity and under-schedule your life.
We send good emails. Subscribe to FoodieCrush and have each post plus exclusive content only for our subscribers delivered straight to your e-mail box.
Follow me on Instagram, Facebook, Pinterest and Twitter for more FoodieCrush inspiration.
As always, thank you for reading and supporting companies I partner with, which allows me to create more unique content and recipes for you. There are affiliate links in this post of which I receive a small commission. All opinions are always my own.