Once again, The Mediterranean Diet has been named the overall diet of the year. This list of 50 breakfast, lunch, and dinner recipes makes it easy to add more of the Med-inspired lifestyle to your weekly meal plan.
Just as we were setting our sights on eating better with the New Year, US News and World Report came out with their standings of the best diets to follow for 2021, and for the fourth consecutive year, the Mediterranean Diet was named the best overall diet. In 2019, CNN reported the Mediterranean Diet came out on top due to: "how easy it is to follow, its nutritional completeness, its ability to produce short-term and long-term weight loss, its safety and its potential for preventing and managing diabetes and heart disease."
Unlike many of the trendy, silver bullet diets that are at the bottom of this year's list and you see everyone jumping through hoops to try (and ultimately bail out on), the Mediterranean diet is a centuries-old lifestyle for long-term health and wellness instead of a quick weight loss fad that never seems to really last.
How to Start the Mediterranean Diet Plan
Unlike other diet plans, the Mediterranean Diet doesn't prescribe prohibitive restrictions or eliminations. It's more inclusive, more even-keeled, and one I can actually adopt and follow without feeling like I'm missing out on all the good foods and flavors.
The diet is more about portion control, balance, and making good choices in eating more real good real food. The main guidelines of what you eat can easily be modified for vegetarian and vegan lifestyles, and I find the ingredients and philosophy incredibly easy to adopt into my daily eating:
Eat more: Vegetables and leafy greens, fruits, nuts, whole grains, dairy (Greek yogurt and naturally low-fat hard cheeses or ricotta), beans and legumes, olive oil and healthy fats, seafood, poultry, eggs, herbs and spices, and even wine
Eat less: Red meat
Avoid: Processed foods, added sugars (candy, soda, ice cream, sugary desserts), refined grains (white bread), anything labeled low-fat or diet or with ingredients you can't read
50 Mediterranean Recipes
After looking through my recipe archives I realized I've been enjoying the Mediterranean Diet lifestyle for years. Here's a list of 50 favorite Med-inspired recipes I love, that I know you're going to want to try too.
**FRIENDLY DISCLAIMER** When created, these recipes weren't intended to be part of a diet program. The nutritional information for each recipe may not be provided. Please practice practical portion control when enjoying.
Mediterranean Breakfasts
The best way to start your day isn't just with breakfast, but a Mediterranean-style breakfast.
David commented: "
I just tried this. It tastes terrific and it's super easy to make. I'm going to make another one right now. Thanks!"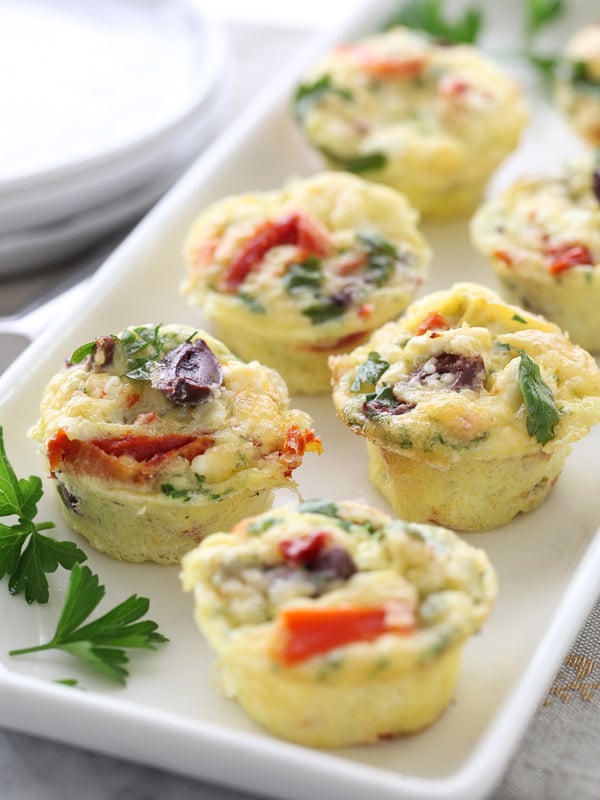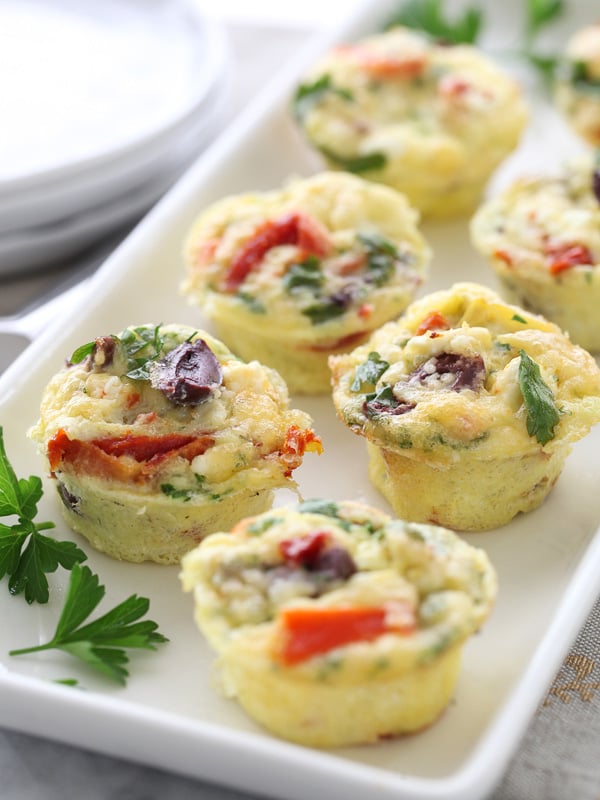 These healthy Mediterranean mini frittatas are so easy to make and perfect for busy mornings on the run, and are even great for snacks.

Janet commented: "
As soon as I found this recipe, I had to try it. It was so yummy! Thanks for sharing!"
Rebecca commented: "
Great frittata, it was quick to prepare and has outstanding flavor."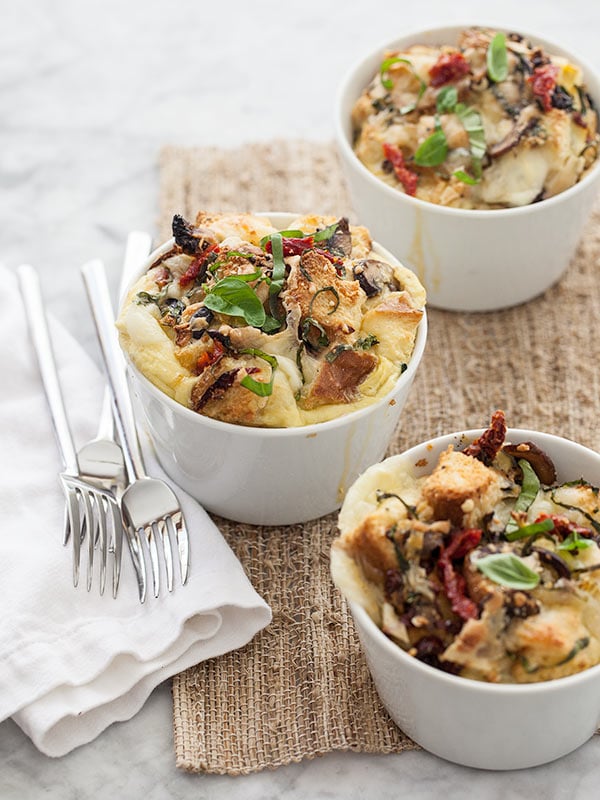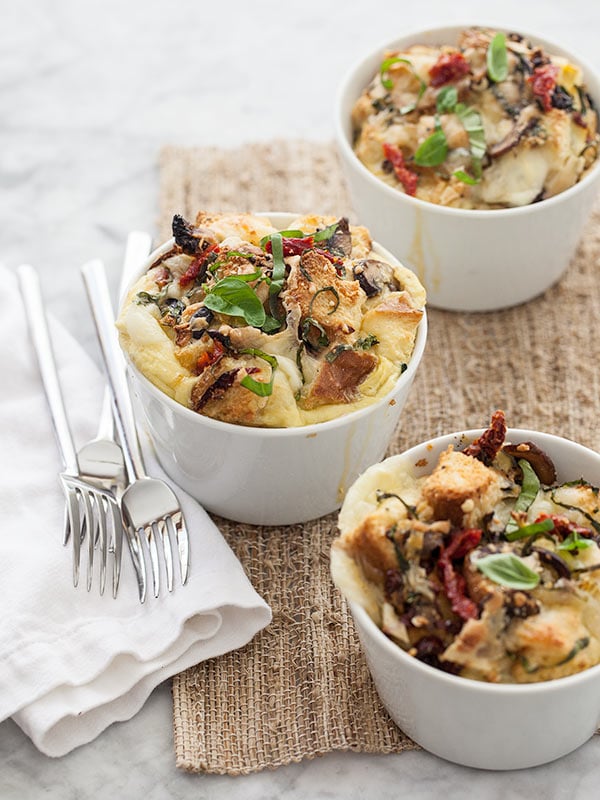 This Mediterranean breakfast strata with sun-dried tomatoes, artichoke hearts, kalamata olives, mozzarella, and Parmesan is versatile and so easy to make.
This hearty, filling slow cooker egg casserole recipe with Mediterranean flavors, goat cheese, and prosciutto is simple to put together and can be assembled the night before so it'll cook while you sleep!
Mediterranean Salads and Sides
From the ubiquitous Greek salad to light and healthy sides that are perfect for any occasion, these veggie-laden dishes are equally delicious and nutritious.

Helen commented: "
Incredible salad recipe that my husband adores. We will definitely be holding on to this one!!! Full of flavor and very filling."
Maureen commented: "
Made this for a second time and love it. I used baby kale this time – otherwise I like it exactly with the ingredients you have listed. Enjoyed it with crusty bread on the side. I will be making this in the future. Thank you!"
Elena commented: "
I can not get enough of this salad. It has become a staple in my home. I love love this salad! Thank you."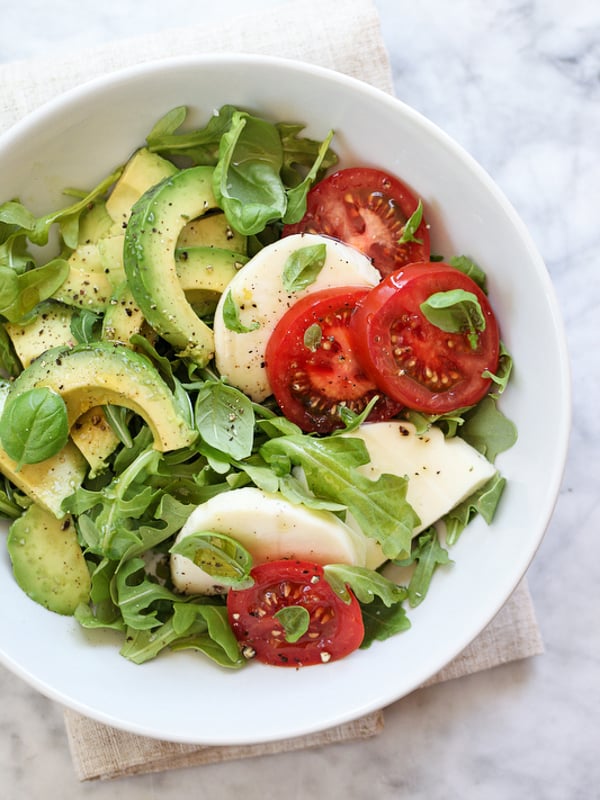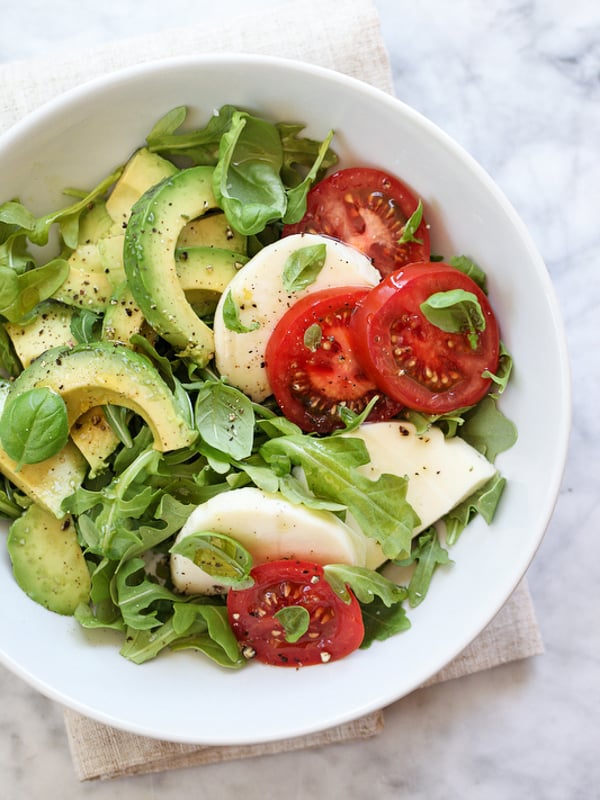 Tiffany commented: "The Avocado Caprese Salad is the best Caprese Salad!!! My husband and I love it!!! Thanks for the recipe!"
Jessica commented: "
Hey! Thanks so much for sharing such an amazing recipe! I have made it twice in less than a week. I just made it for my mother-in-law who loves it also. I love when healthy food also tastes good. I don't know if anyone still does whole 30's, but it's totally whole 30 compliant. I always feel like I am being healthier when my meals are whole 30 compliant. Thanks again!"
Annie commented: "
I keep coming back to this recipe and always wonder why I don't make it more. So simple and so delicious for the whole family."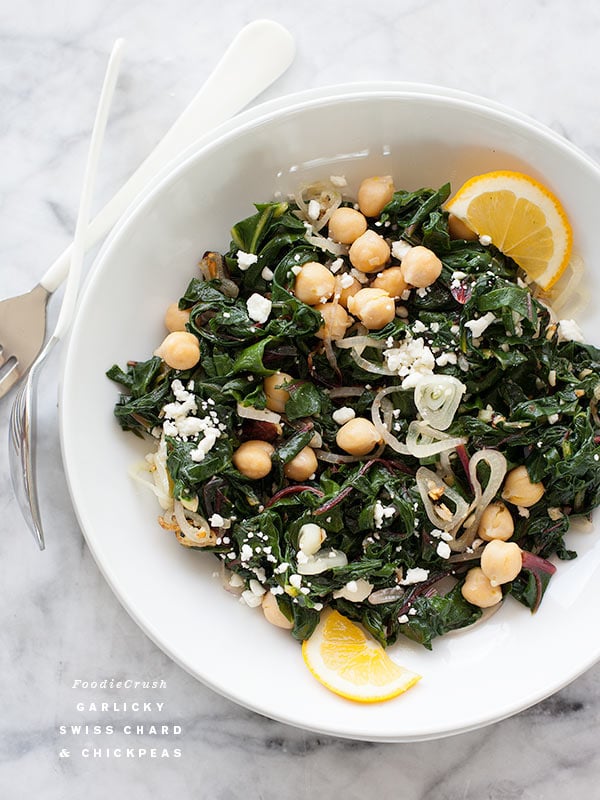 Suzanne commented: "
I made this recipe exactly as written, except 1 cup veggie broth and 1 cup of water, and it was delicious!! We also grilled some fish and it was a fabulous dinner! My husband loved it too! I've been following recipe girl for quite some time, but this got me really excited about her cookbook."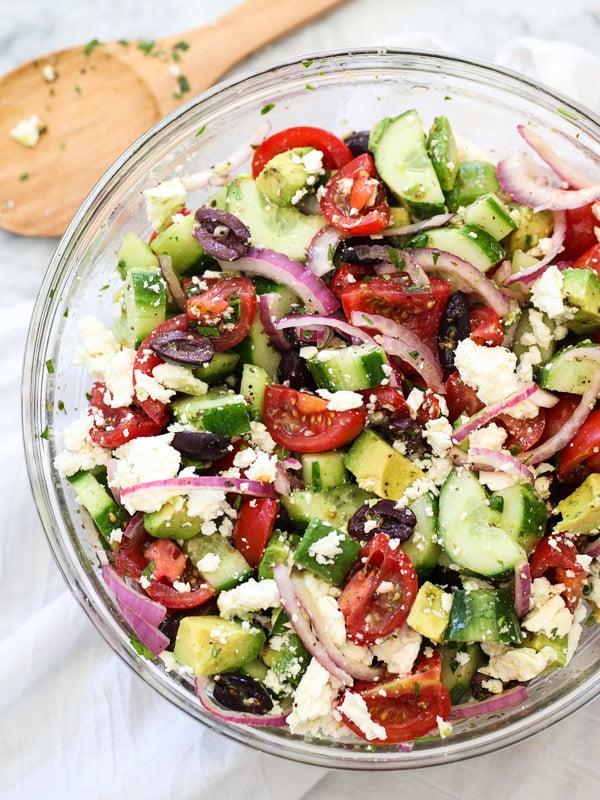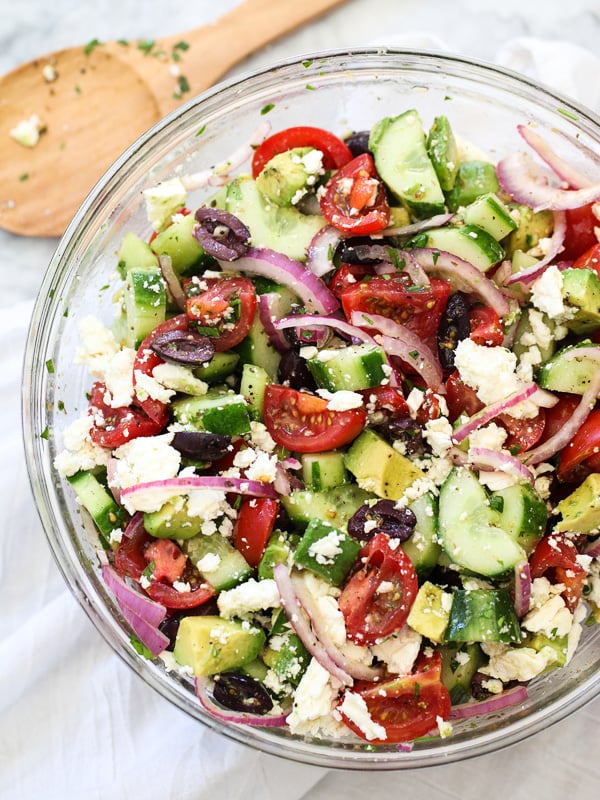 Mona commented: "I love this recipe! I actually substituted the avocado for cucumber since I am making it for someone that is allergic to cucumber. The dressing is so flavorful; this recipe will definitely be my go-to for Greek salad! Thanks!!"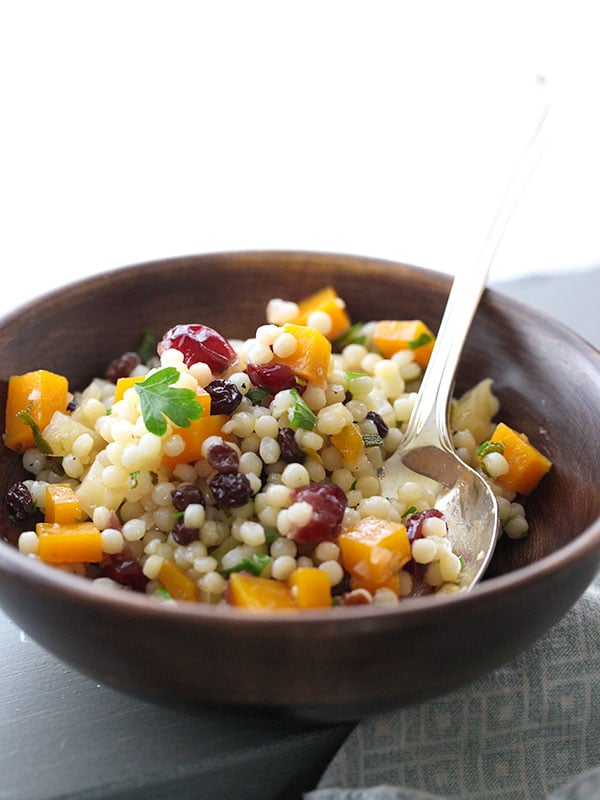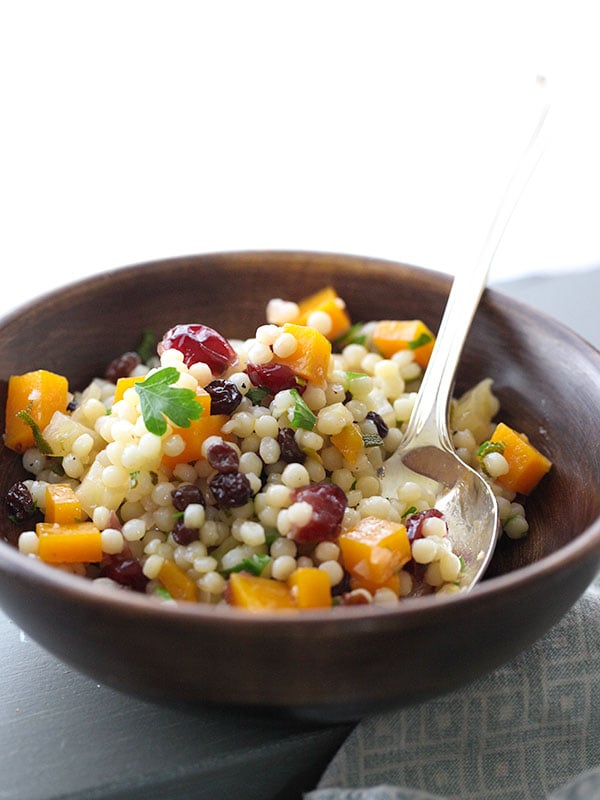 Kristin commented: "I just finished making this….so unbelievably delicious!! I couldn't find currents, but otherwise followed directions exactly. Will be making this one often!"
Janet commented: "
This was amazing! Great for a Sunday lazy dinner, or a quick week night meal. The flavors married perfectly with enough crunch and texture to satisfy. Thank You for easy peasy and perfect!"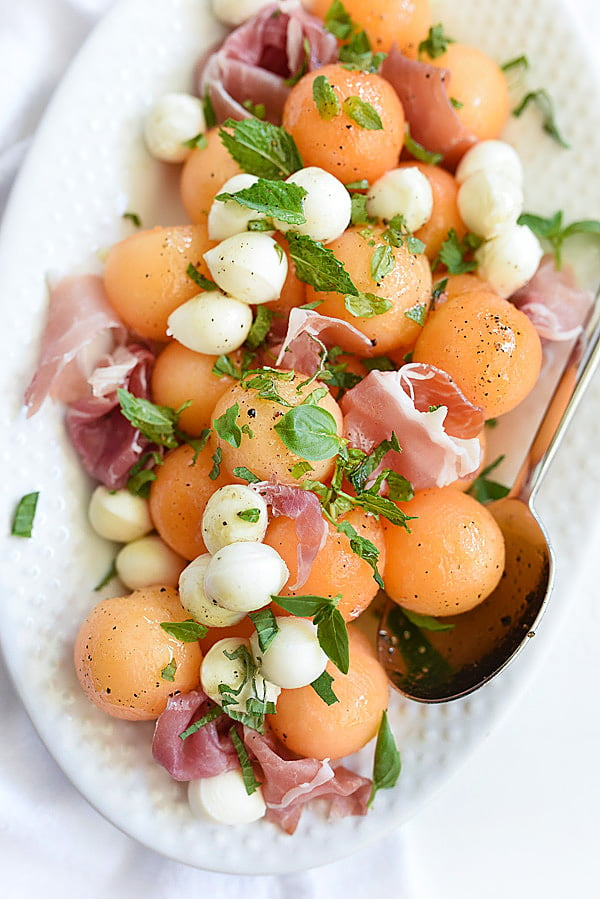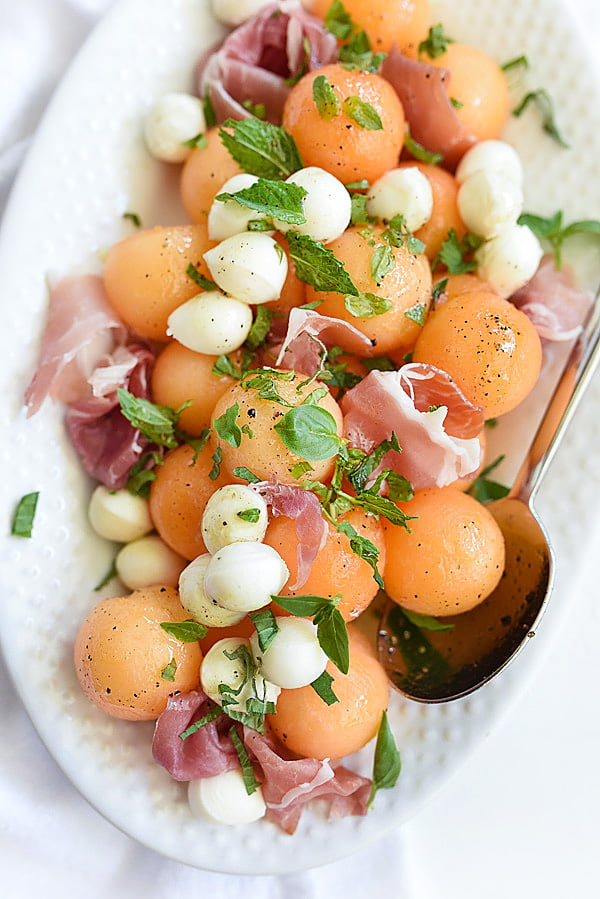 Carol commented: "Made this twice within 3 days I was so in love with it!! Tastes like summer and is so refreshing while we are all under this "heat dome" Brava!!!"
Megan commented: "
This salad is so simple and delicious. I love the vinaigrette! It's so perfect with the arugula."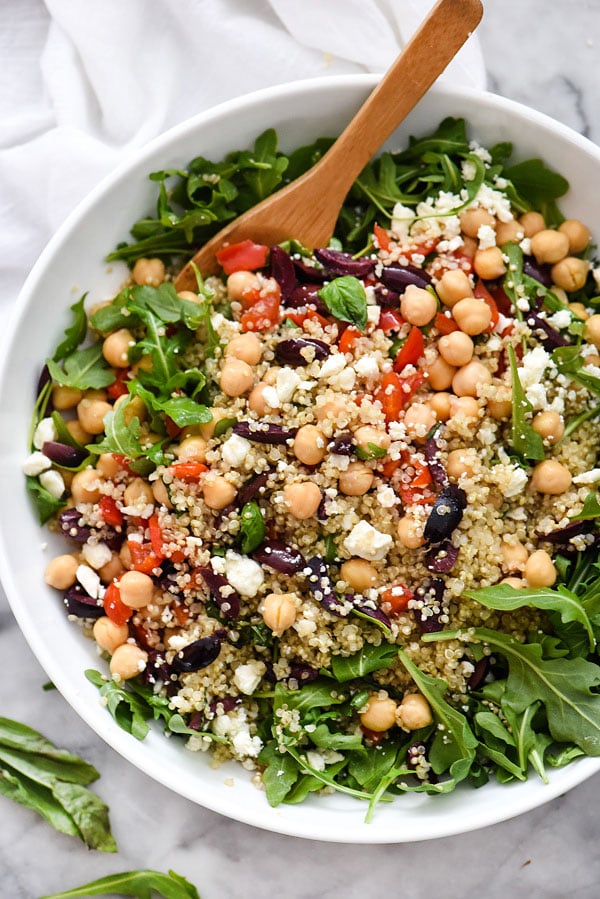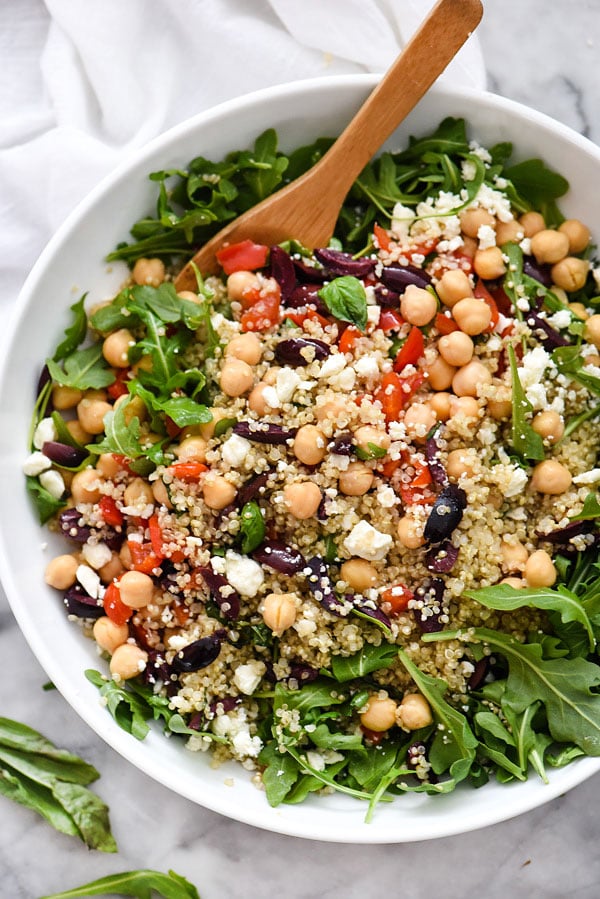 Vivian commented: "Made this last night when we had guests over. Everyone loved it, the arugula is perfect in this. Thank you!"
Sonja commented: "
So impressed with this recipe! I never comment on recipes but for this one I had to. Simple and delicious. I used cheese tortellini for the pasta, and minced olives. Seriously could eat this everyday. Thanks so much for the recipe!"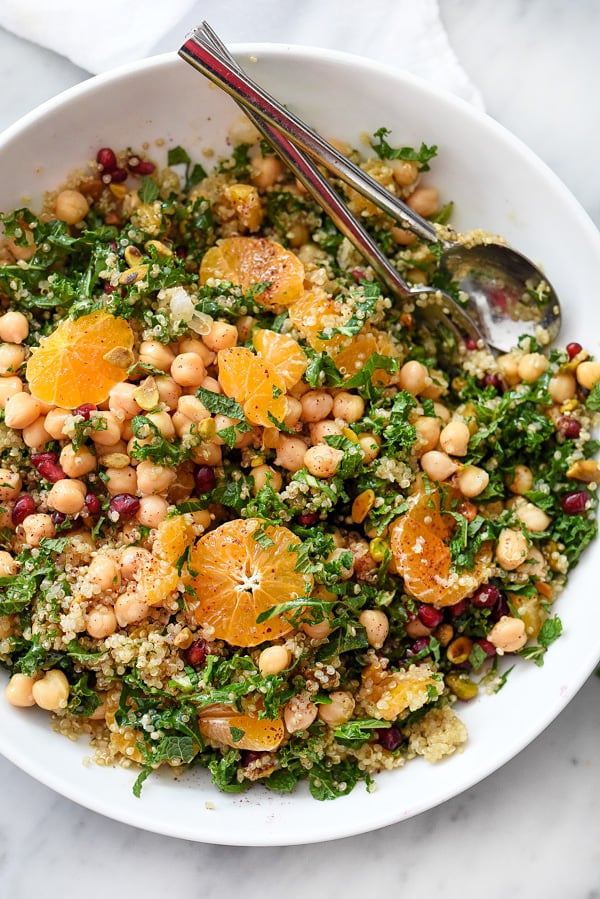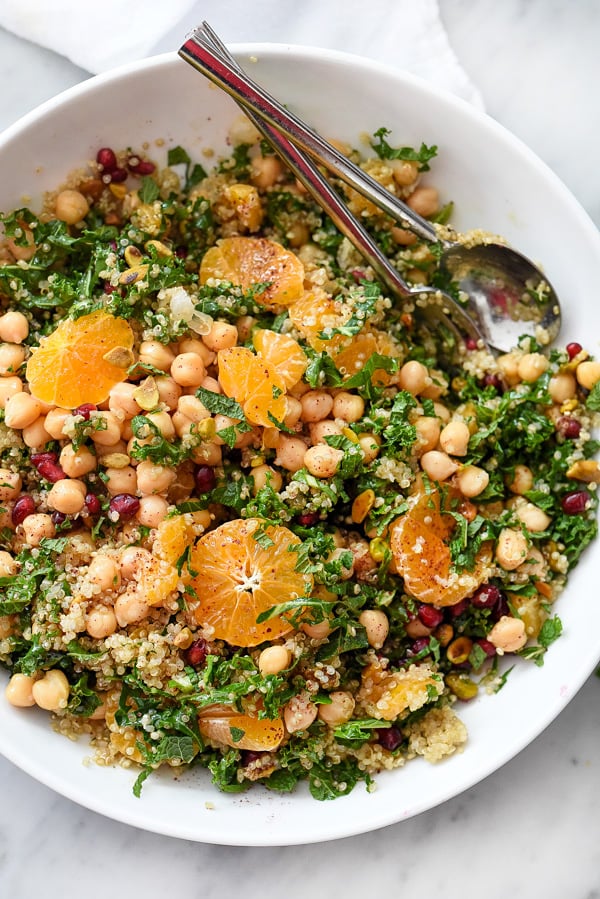 Rianna commented: "Just made this for dinner tonight and it was a huge hit! Will definitely making again!"
Making a salad for a crowd doesn't get any easier than adding all the antipasto toppings like olives, pickled veggies, artichokes, pepperoncini, salami, salumi, prosciutto, pasta, and mozzarella balls to a big pile of lettuce for an Italian salad everyone will love.
With the addition of whole wheat noodles, this classic Mediterranean Greek pasta salad with artichokes and olives just got a healthy upgrade.
Nancy commented: "
I make this salad on a regular basis, it's quick and simple and everyone loves it!"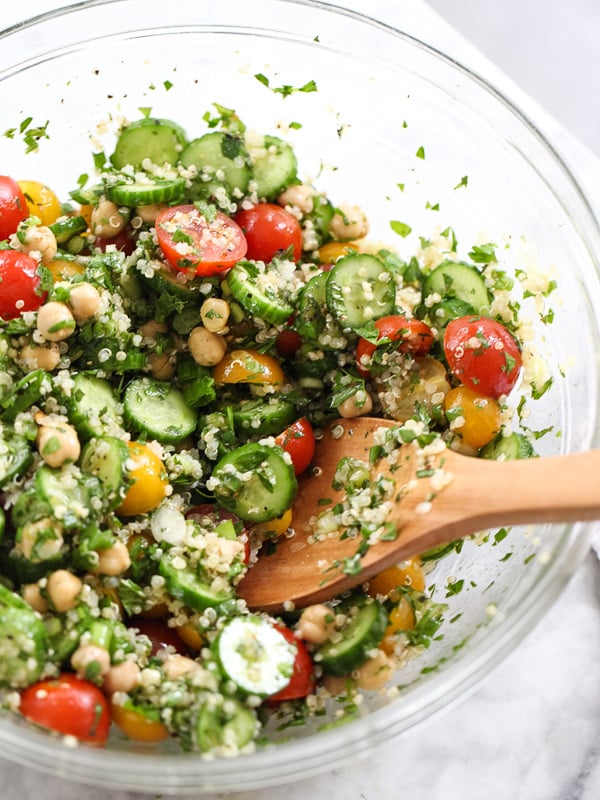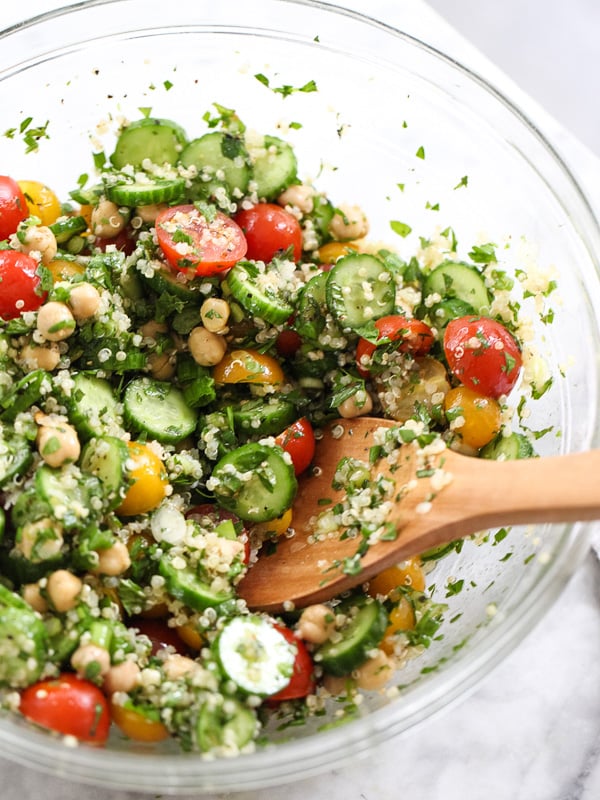 This classic tabbouleh recipe gets a boost of protein thanks to healthy quinoa, for a nutritious and refreshing Mediterranean salad that's great for a meal or as a side dish.
Mediterranean Soups and Sandwiches
These filling soups and sandwiches are perfect for healthy lunches or dinners and always hit the spot.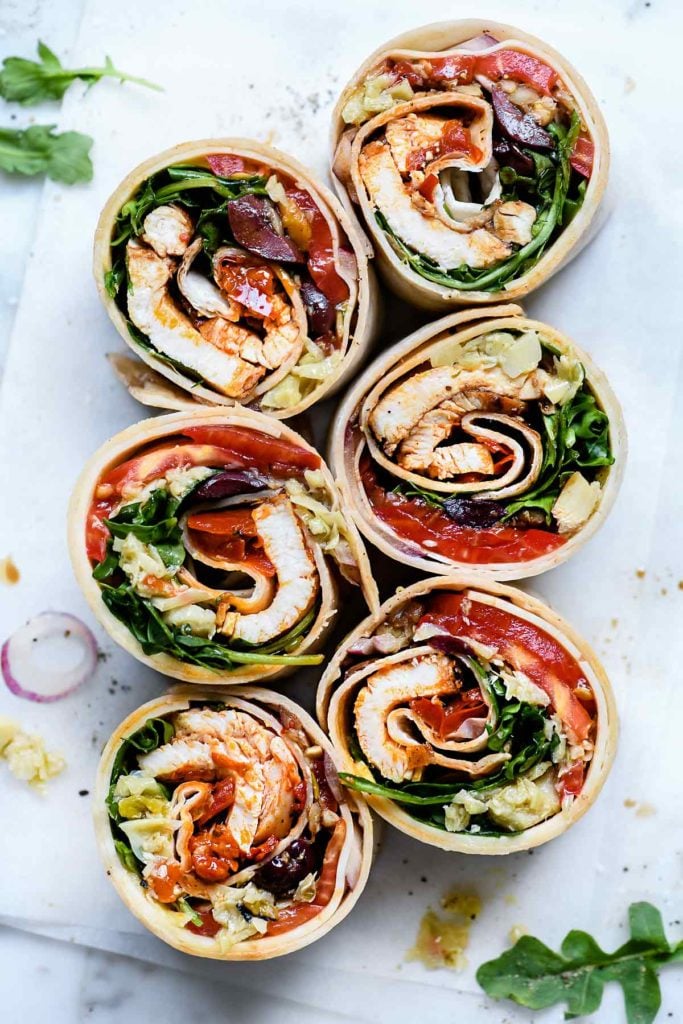 This Italian chicken wrap is stuffed with the most flavorful ingredients like roasted red peppers, arugula, kalamata olives, tomatoes, and provolone cheese, and is such a delicious, easy lunch.
This healthy spin on classic Italian Wedding Soup is made lighter with turkey meatballs, white beans, and plenty of kale, all in a light and comforting broth.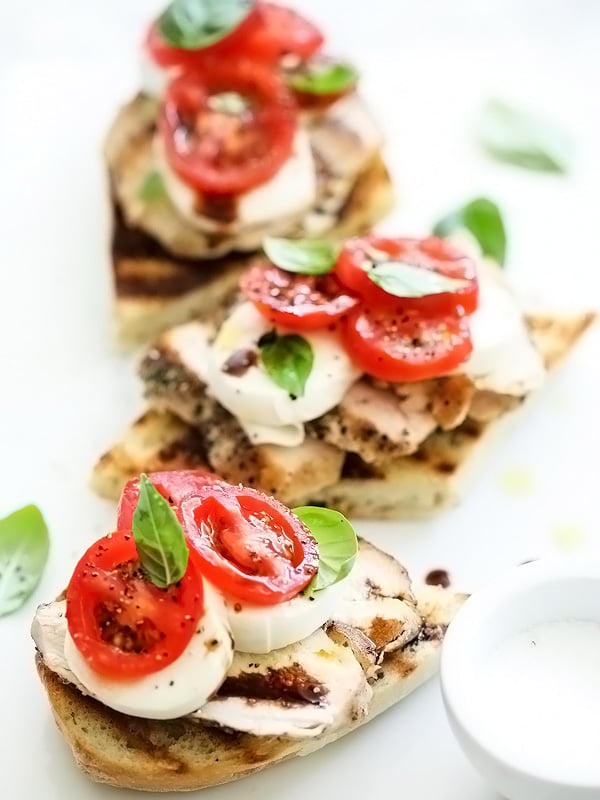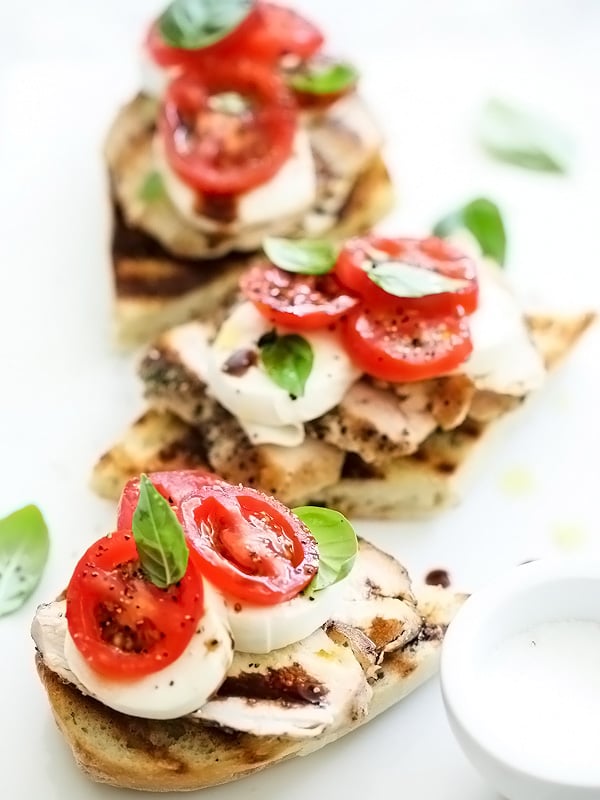 Grilled rosemary bread is a delicious base for this grilled chicken caprese sandwich. It features fresh buffalo mozzarella, basil, farmer's market tomatoes, and a balsamic reduction for a classic flavor combination you just can't beat.
D commented: "
My favorite soup in the entire world! Everyone thinks I know how to cook now. Thank you!! Will be something stored in my recipe book forever."
Whether its a celebratory lunch for a crowd or just a quick bite for one, this avocado caprese wrap is light and healthy, yet perfectly filling.
Jessie commented: "
I had my doubts when I saw this recipe. I always used mayonnaise,but I want to stop using processed food. This was an unexpected surprise. Very good and don't miss the mayo at all."
Mediterranean Dinners
From juicy grilled chicken to the yummiest, most colorful grilled veggie bowl, these satisfying Mediterranean-inspired dinners are ones you'll keep coming back to.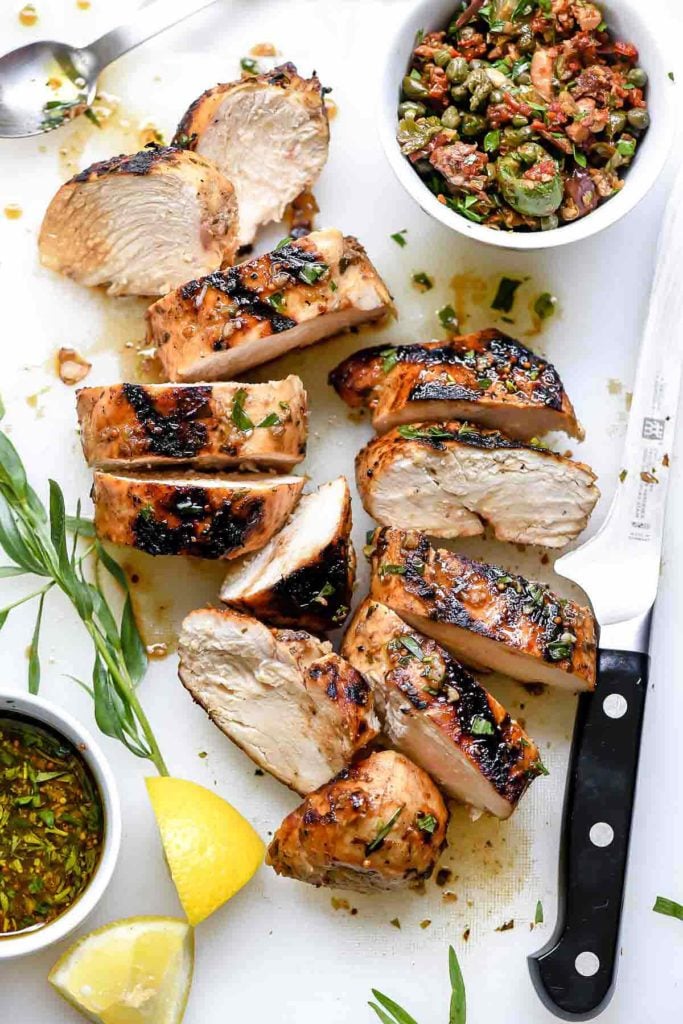 Julie commented: "
This is one of my favorite recipes! I make it often…tons of flavor and simple to make."
Jamie commented: "
SO SO SO good and easy!! New family favorite!! Thank you!!"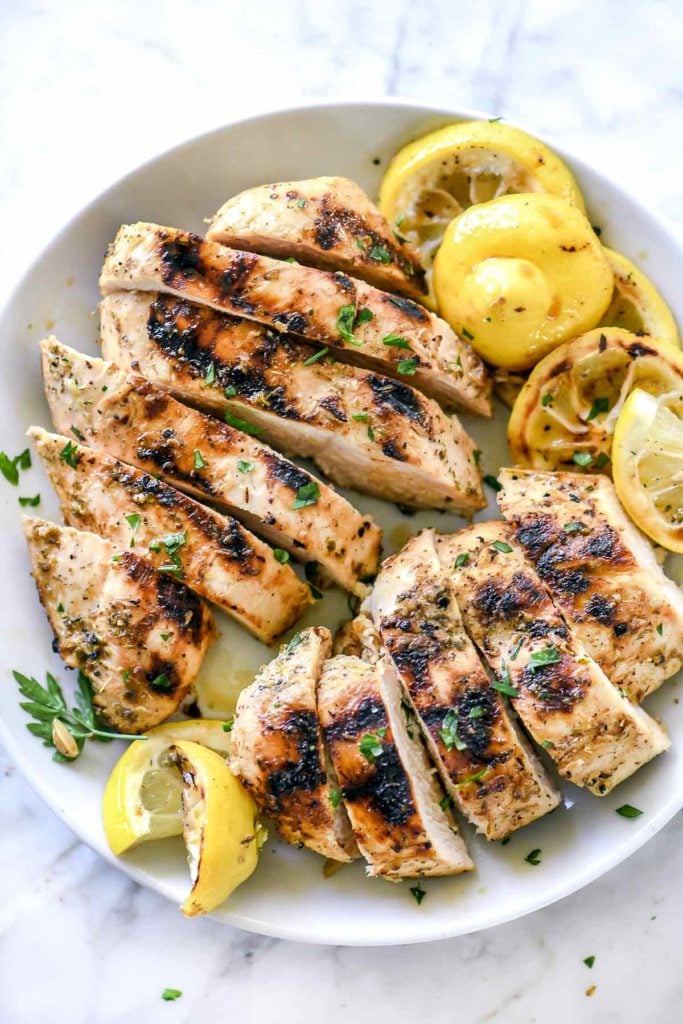 Mindy commented: "
This is by far the easiest and greatest chicken marinade. It is foolproof and delicious. I am hardly a good cook and every time I make this chicken( which is once a week) it comes out tender and flavorful. Please post more recipes using Greek yogurt. It does wonders for chicken!!"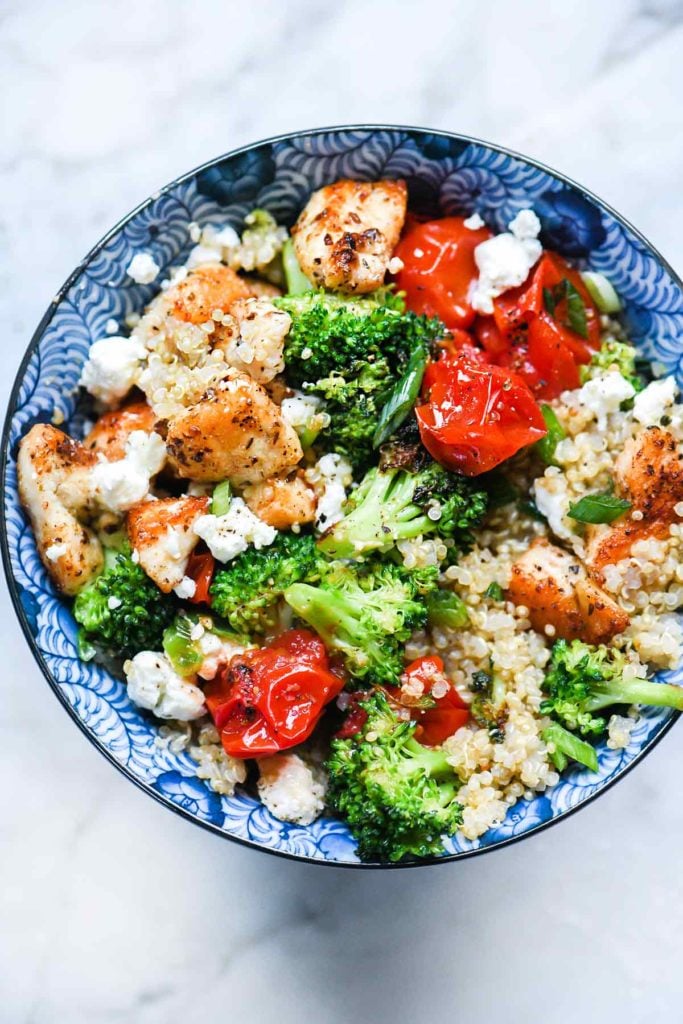 Kerry commented: "
This recipe is a staple in my house. Sometimes I use asparagus or Brussels sprouts instead of broccoli, just depends on what I have on hand or is in season at the store. I always make extra marinade and set some aside (before putting it on the chicken) to drizzle on top of the finished bowl. And the tip about putting the towel over the quinoa pan to absorb extra moisture…genius. LOVE, LOVE, LOVE this recipe!!"
Ana commented: "
Delicious and easy recipe! Loved the flavors. I paired this with your parmesan zucchini recipe for a complete meal. Thanks for sharing!"
Melanie commented: "We made this tonight and it was shockingly delicious!! Great flavors. YUM!"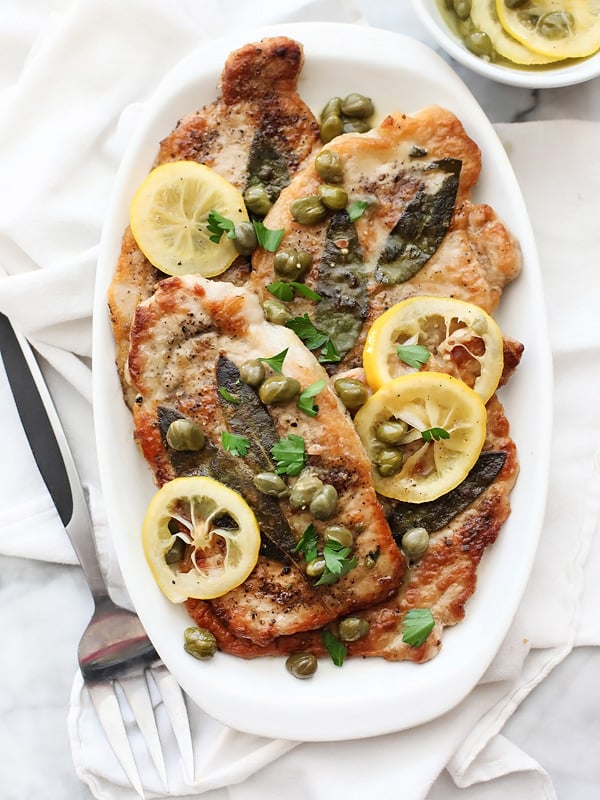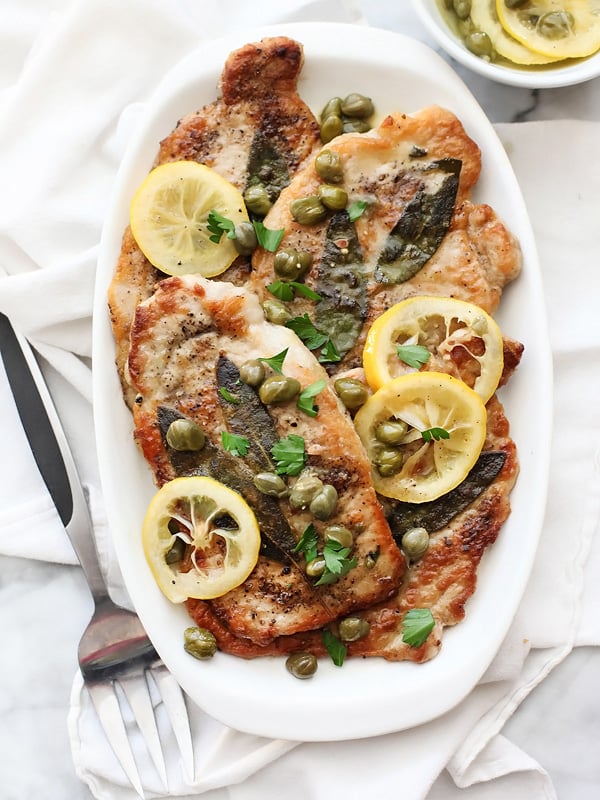 Nancy commented: "
Great recipe! I made this last night exactly as directed. The whole family loved it and will be making it again next week."
Boneless, skinless chicken breast marinated in the traditional Greek flavors of lemon, garlic and oregano then threaded on skewers with a few veggies makes these grilled chicken kebabs an easy and healthy weeknight dinner winner.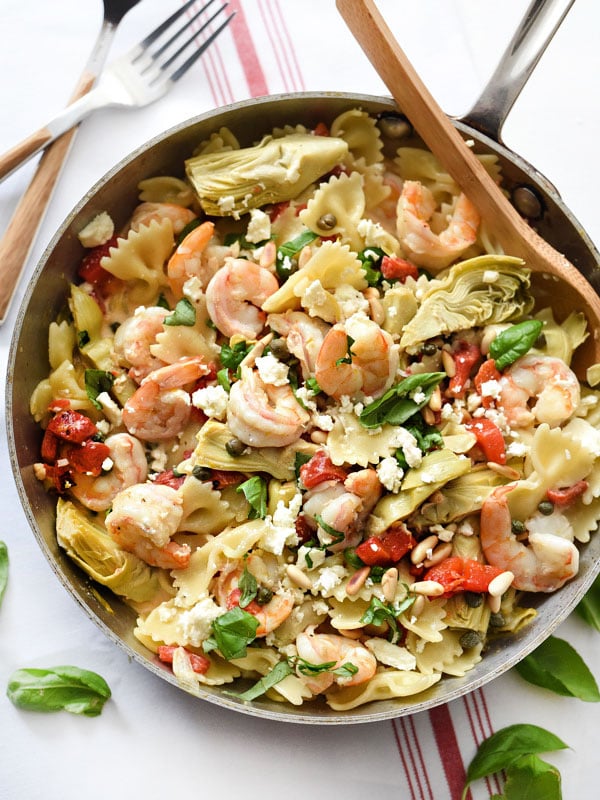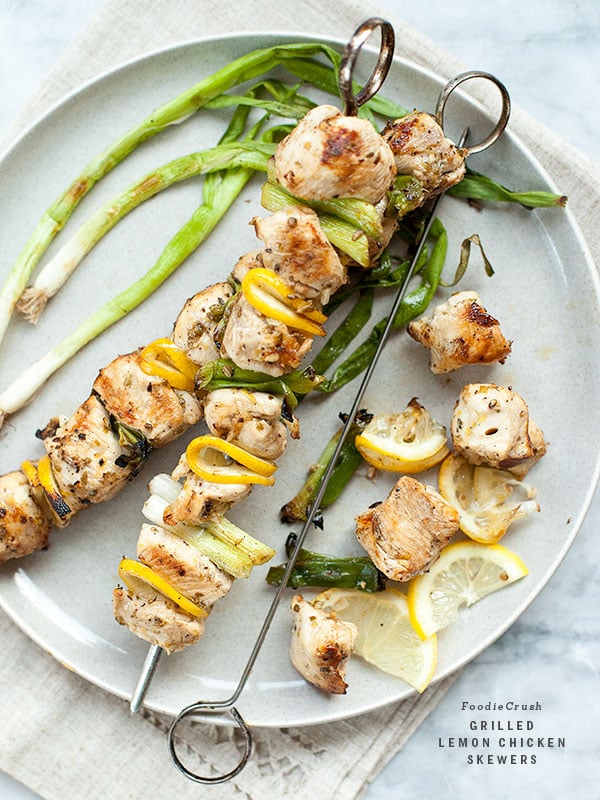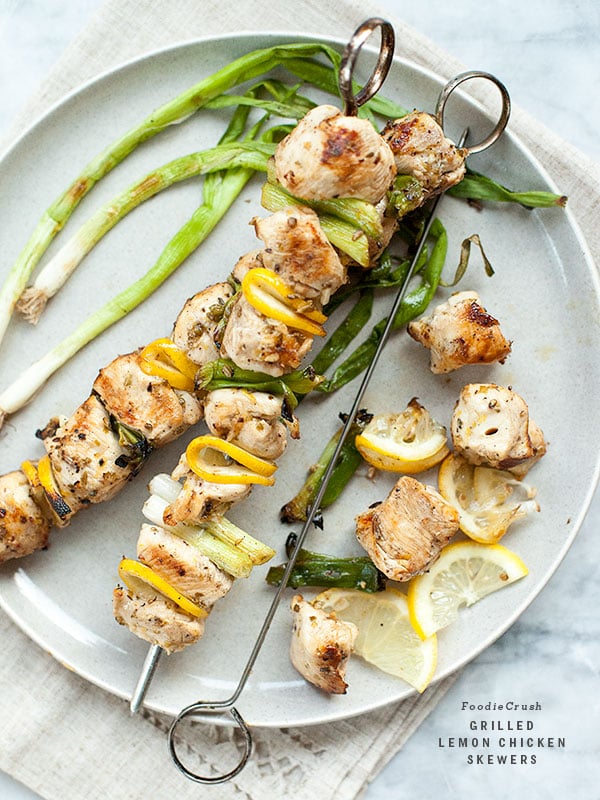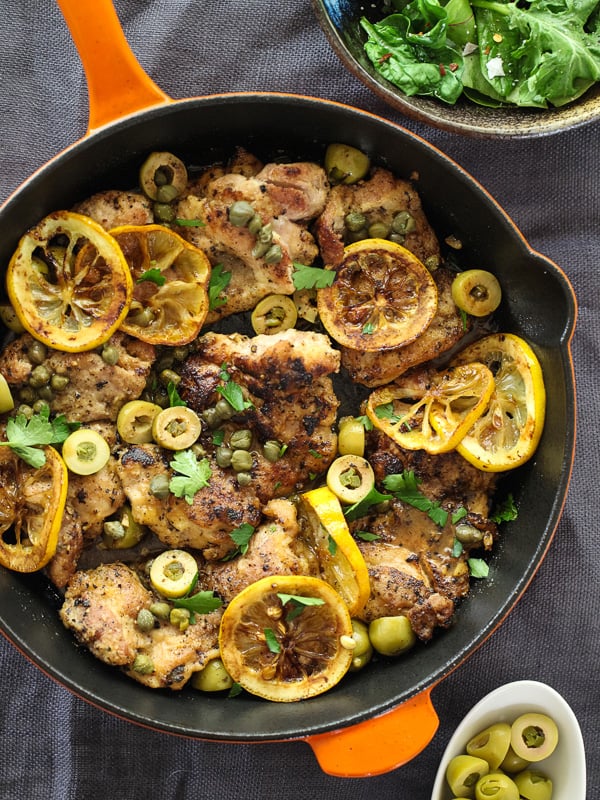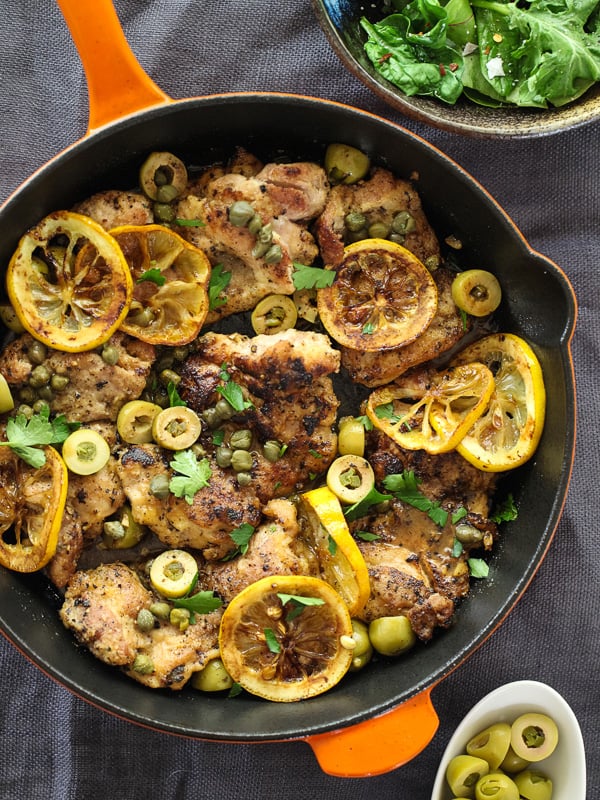 Ana commented: "Made this today and we loved it. I used 4 chicken breast instead of chicken thighs and 1 teaspoon of dried thyme as the grocery store was out of fresh. This is a great healthy and tasty dish. Thanks for sharing!"
Mediterranean Appetizers
With bright colors and bold flavors, these easy appetizers are a sure fire way to please company
This easy to make 5-ingredient Greek yogurt tzatziki sauce recipe is not only great with grilled meats, fish and gyro sandwiches, but makes a terrific, healthy dip for vegetables of every color.
Garlicky poached shrimp, sun-dried tomatoes, capers and feta cheese top a simple bruschetta with balsamic glaze to make this easy but elegant appetizer recipe.
Liz commented: "
I rarely comment on recipes but this was easy and delicious for the whole family! I served it over egg noodles and a side of steamed broccoli (got that idea from another comment above). It sounds good over an avocado salad as well. Definitely a keeper!"
More Healthy Recipes You Might Want to Try Too
If you make this recipe, please let me know! Leave a ⭐️⭐️⭐️⭐️⭐️ rating on this recipe below and leave a comment, take a photo and tag me on Instagram with #foodiecrusheats.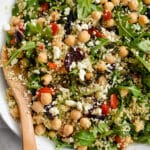 Print
Mediterranean Quinoa Salad
This healthy vegetarian quinoa salad makes for a simple lunch or dinner, thanks to staples like roasted red bell peppers, Kalamata olives, and feta from your fridge and pantry.
Ingredients
1 ½

cups

dry quinoa

½

teaspoon

kosher salt

½

cup

extra virgin olive oil

1

tablespoon

balsamic vinegar

2

garlic cloves

, pressed

½

teaspoon

dry basil

, minced

½

teaspoon

dried thyme

, crushed between your fingers

kosher salt and freshly ground black pepper

3

cups

arugula

1 15

ounce

can garbanzo beans

, drained

¼

cup

Kalamata olives

, pitted and roughly chopped

¼

cup

crumbled feta cheese
Instructions
Cook the quinoa according to package directions with ½ teaspoon salt added to the water. Cool completely.

Mix together the olive oil, balsamic vinegar, pressed garlic, basil and thyme. Whisk until well combined. Season with kosher salt and freshly ground black pepper and set aside.

To a large serving bowl, add the quinoa, arugula, garbanzo beans, roasted red peppers, Kalamata olives, and feta cheese.

Drizzle with the dressing and garnish with basil. Season to taste. Serve at room temperature.
Notes
You can cook the quinoa in advance, then prep and store the remaining ingredients in separate containers until you're ready to assemble this salad. I don't recommend tossing everything together too far in advance, otherwise the arugula will wilt.
Nutrition
Calories:
310
kcal
|
Carbohydrates:
29
g
|
Protein:
8
g
|
Fat:
18
g
|
Saturated Fat:
3
g
|
Polyunsaturated Fat:
3
g
|
Monounsaturated Fat:
11
g
|
Cholesterol:
4
mg
|
Sodium:
425
mg
|
Potassium:
299
mg
|
Fiber:
5
g
|
Sugar:
1
g
|
Vitamin A:
230
IU
|
Vitamin C:
1
mg
|
Calcium:
75
mg
|
Iron:
2
mg
Get more info on the Mediterranean Diet here. Here's to more real good real food! Cheers! XO, Heidi
We send good emails. Subscribe to FoodieCrush and have each post plus exclusive content only for our subscribers delivered straight to your e-mail box.
Follow me on Instagram, Facebook, Pinterest and Twitter for more FoodieCrush inspiration.
As always, thank you for reading and supporting companies I partner with, which allows me to create more unique content and recipes for you. There are affiliate links in this post of which I receive a small commission. All opinions are always my own.