For whatever reason food just seems more interesting when served from a bowl. Here are 25 favorite recipes that will totally bowl you over.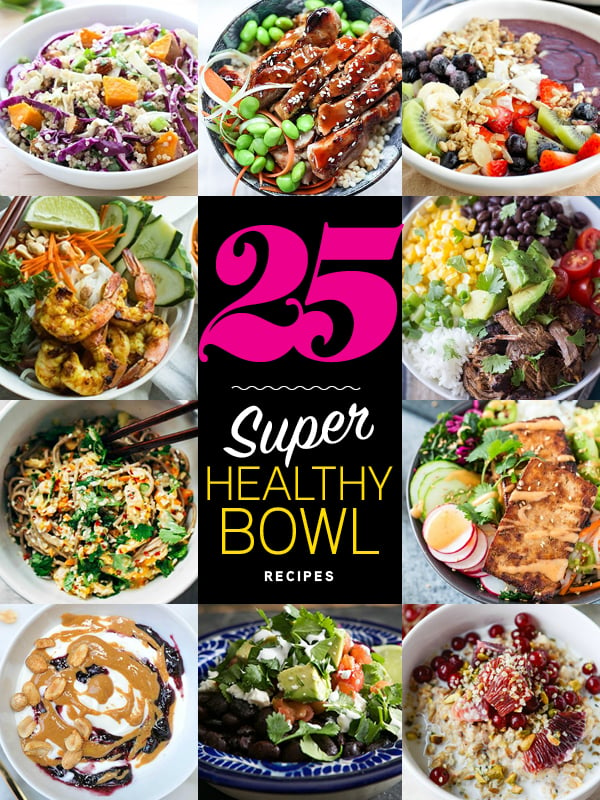 We know the Super Bowl is over, and you're either devastated beyond belief, over the moon, or completely apathetic.
Regardless of which side of the field you found yourself on, you more than likely took in too much food, brews and frivolity and are in need of a serious detox. Or at least a little cleaner living.
Meals in bowls are trending even more than Kim and Kanye's double-date with Chrissy Teigen and John Legend at…Waffle House?
Not to get all Dr. Seuss on you, but the craze is real. For whatever reason food just seems more interesting when served from a bowl.
We're seeing Buddha bowls, nourish bowls, smoothie bowls and acai bowls, burrito bowls, and polenta bowls, and rice and noodle bowls.
So if you haven't already, hop aboard the bowl train, because we've got 25 recipes that are guaranteed to bowl you over.
Bowls That Know No Boundaries
From a pb&j breakfast bowl, to  a burrito bowl that will leave you saying, "Take that, Chipotle!", these are recipes you can totally root for.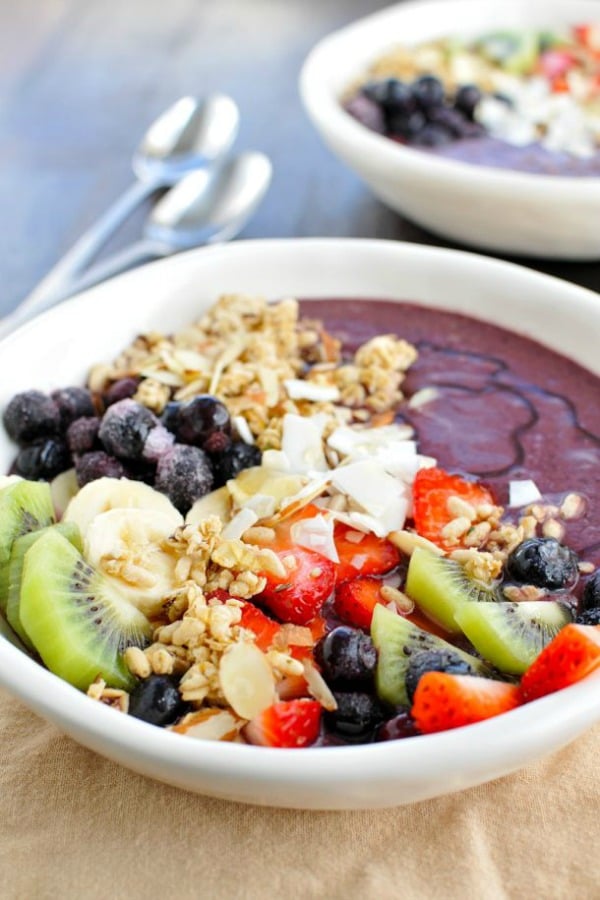 Classic Açaí Bowls from The Pig & Quill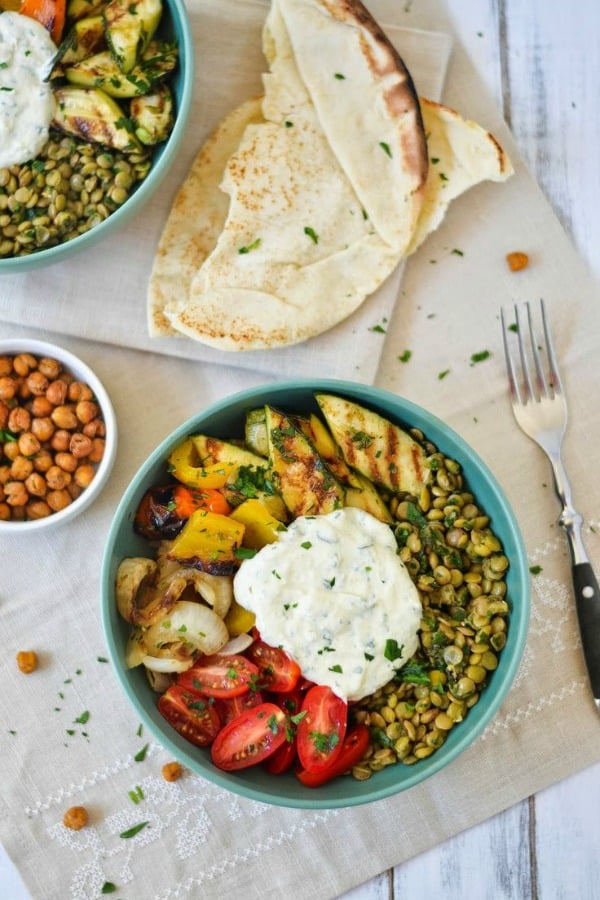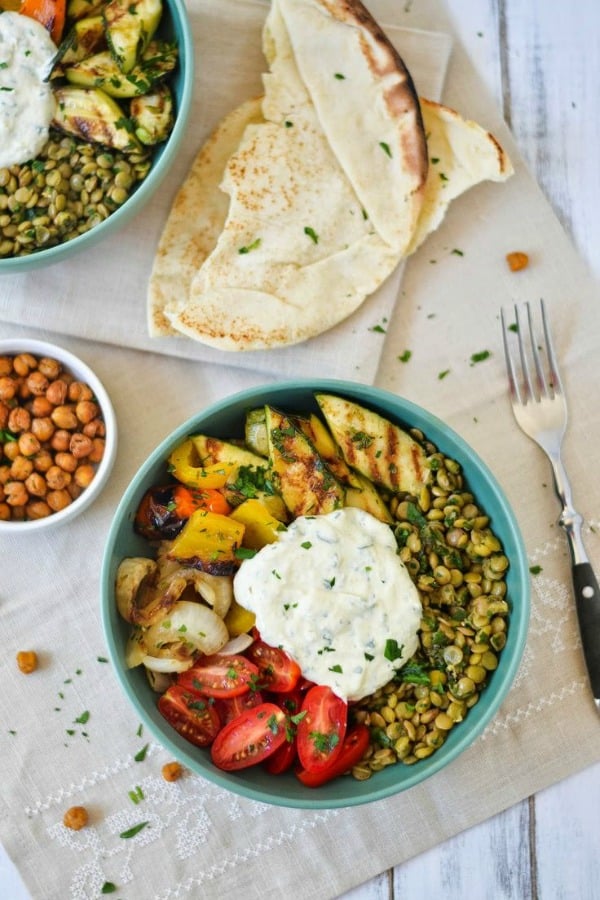 Middle Eastern Grilled Vegetable & Lentil Bowls with Falafel-Spiced Roasted Chickpeas & Tahini-Yogurt Sauce from Apples & Sparkle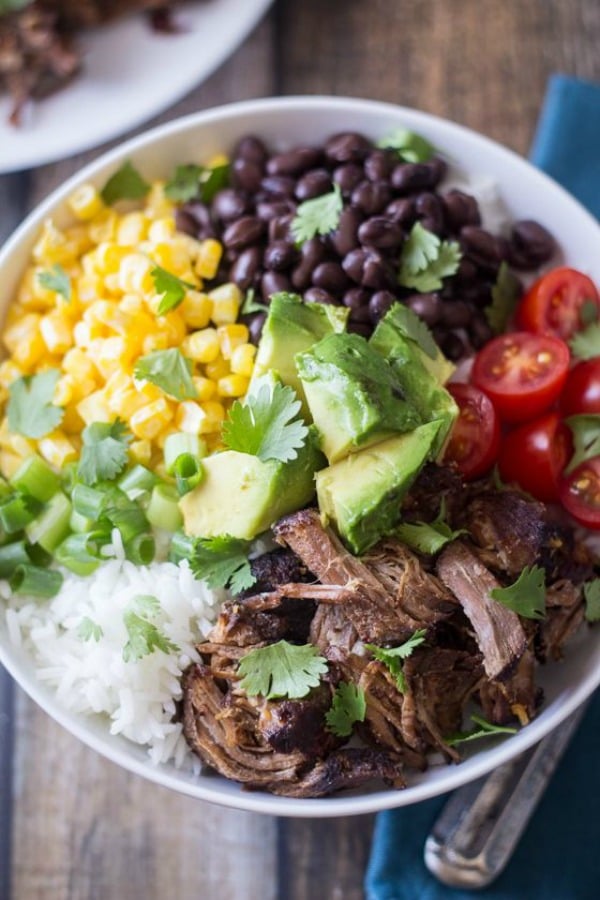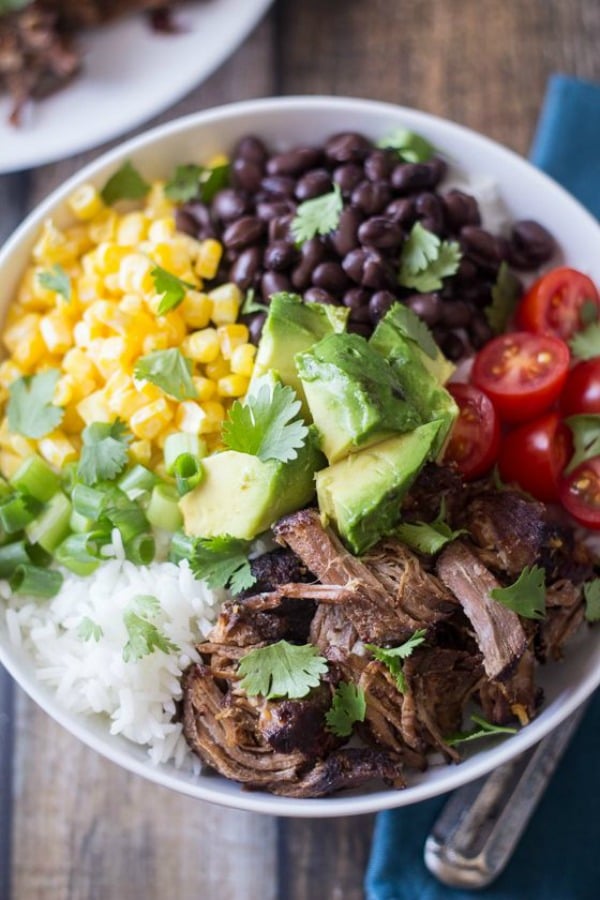 Barbacoa Beef Bowls from The Wanderlust Kitchen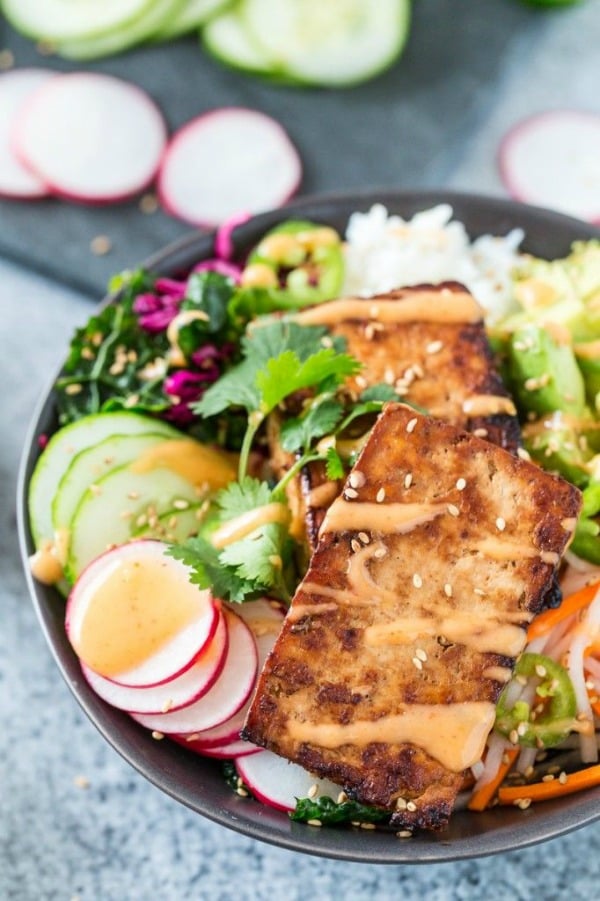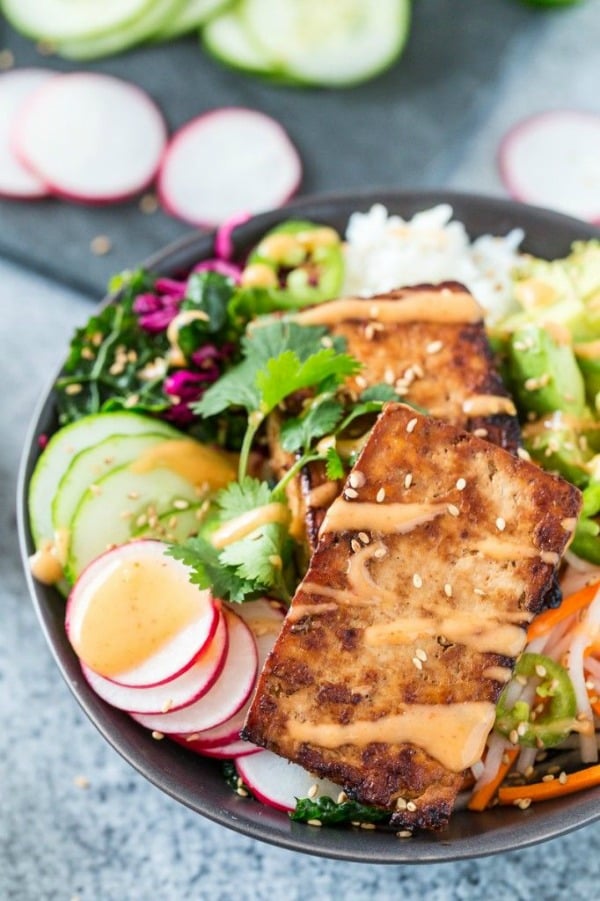 Banh Mi-Less Banh Mi Bowl from Keepin' it Kind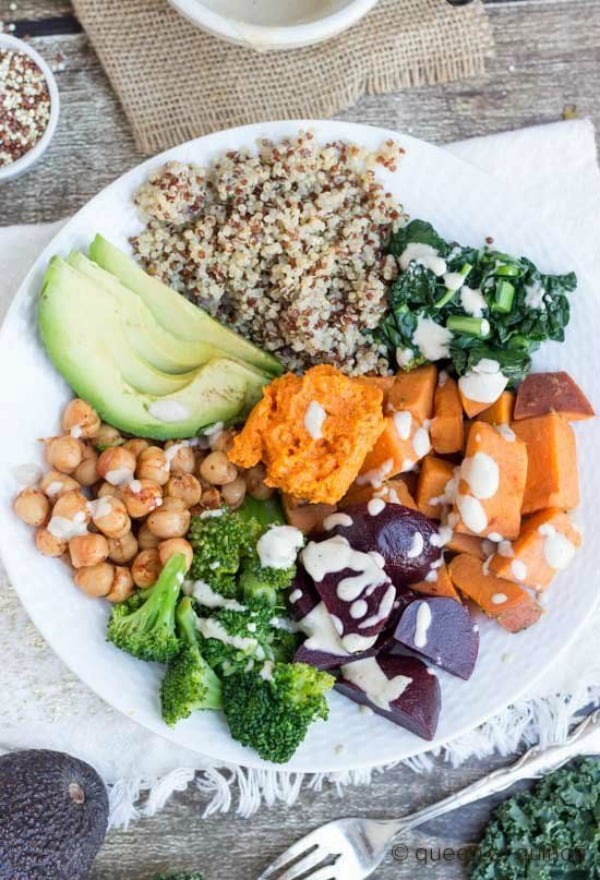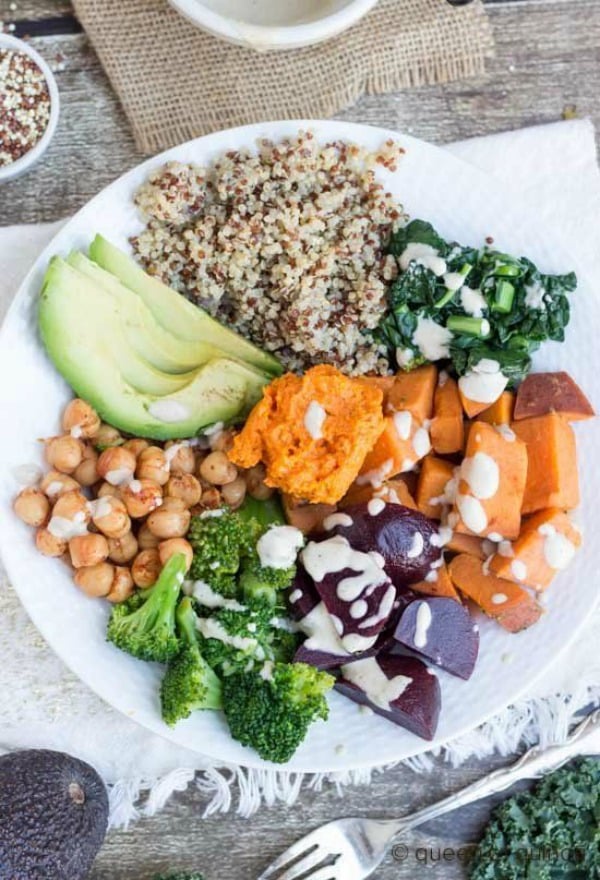 Nourishing Quinoa Bowl from Simply Quinoa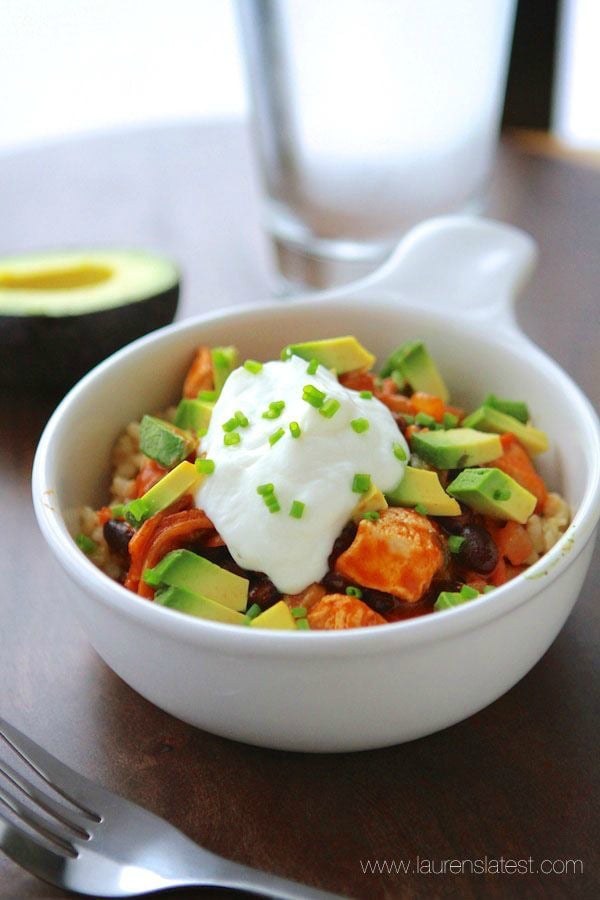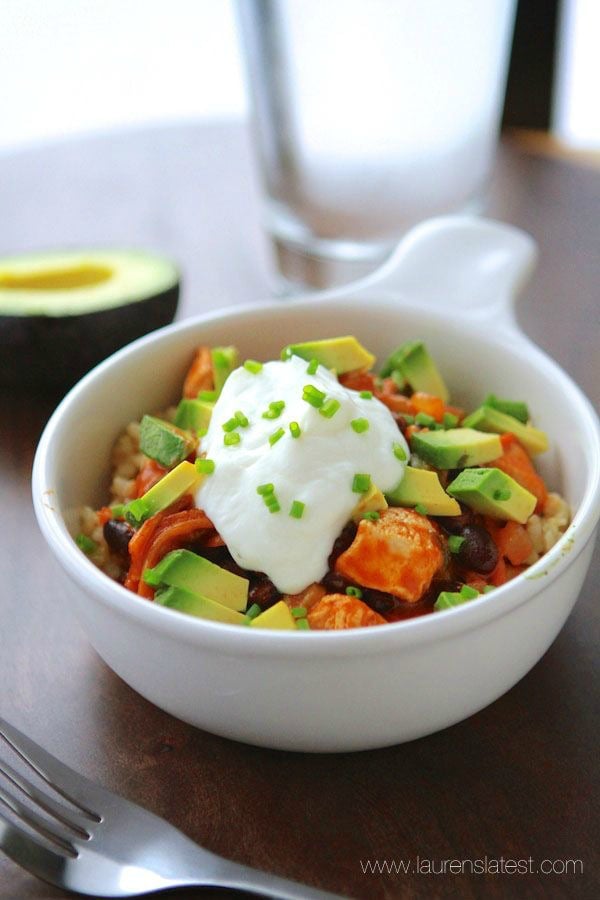 20-Minute Chicken Enchilada Bowls from Lauren's Latest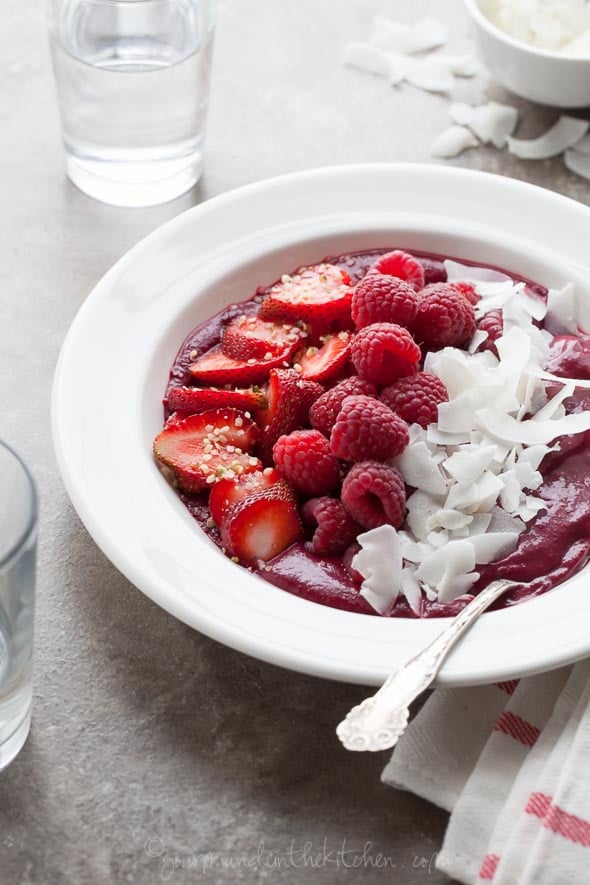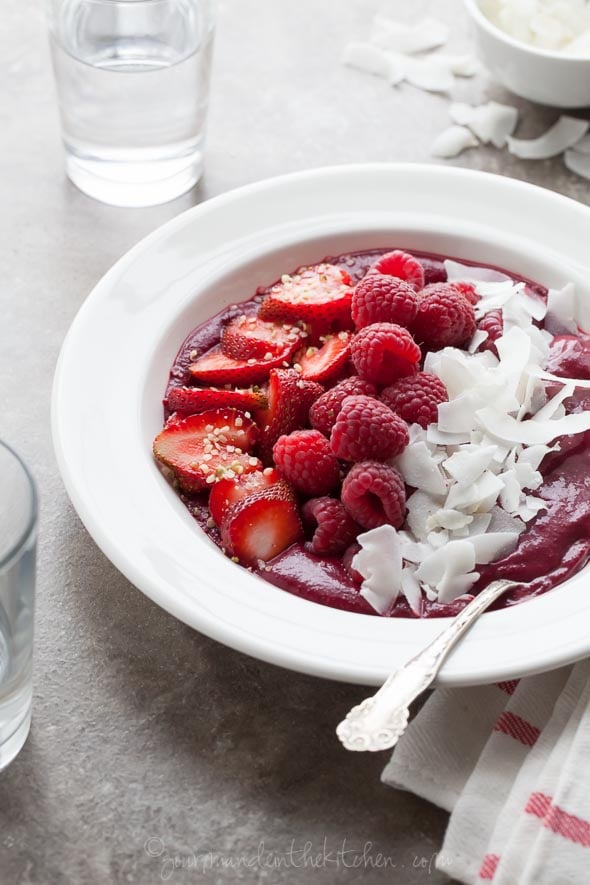 Berry Beet Acai Breakfast Bowls from Gourmande in the Kitchen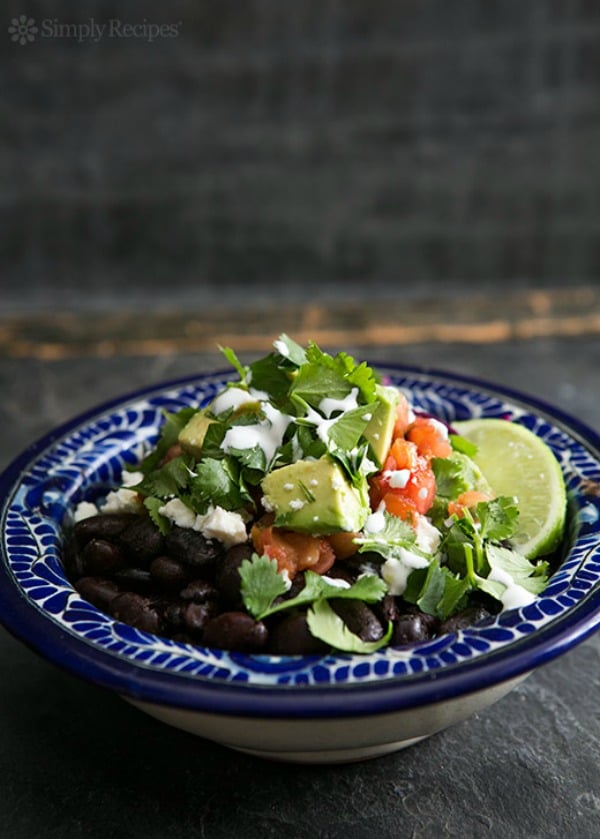 Black Bean Burrito Bowl from Simply Recipes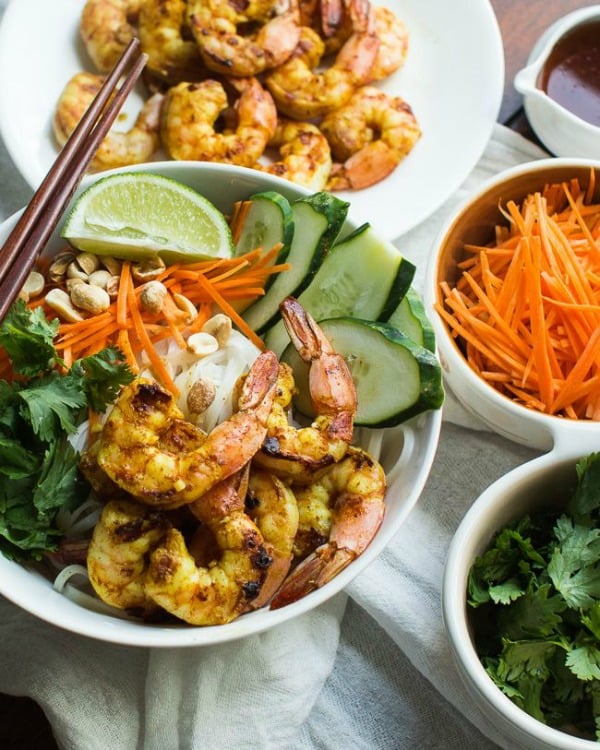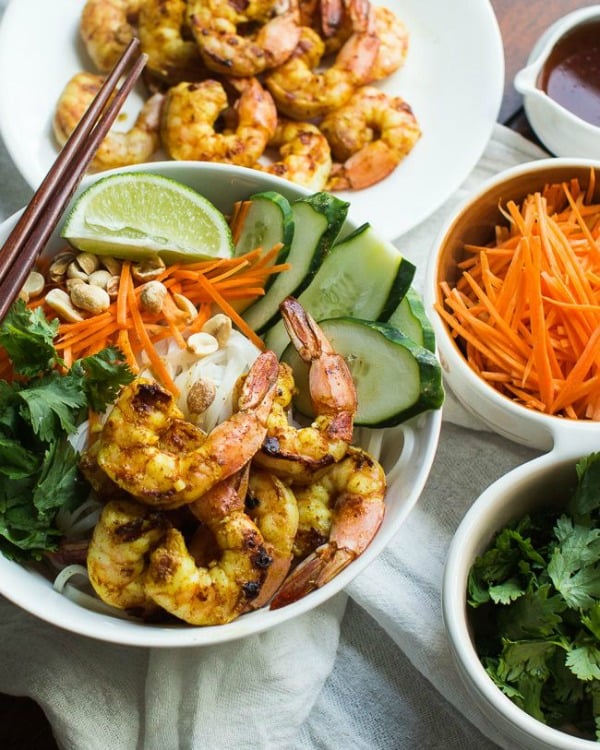 Vietnamese BBQ Shrimp Noodle Bowl from The Adventures of MJ and Hungryman
Peanut Butter & Jelly Breakfast Bowl from A New Bloom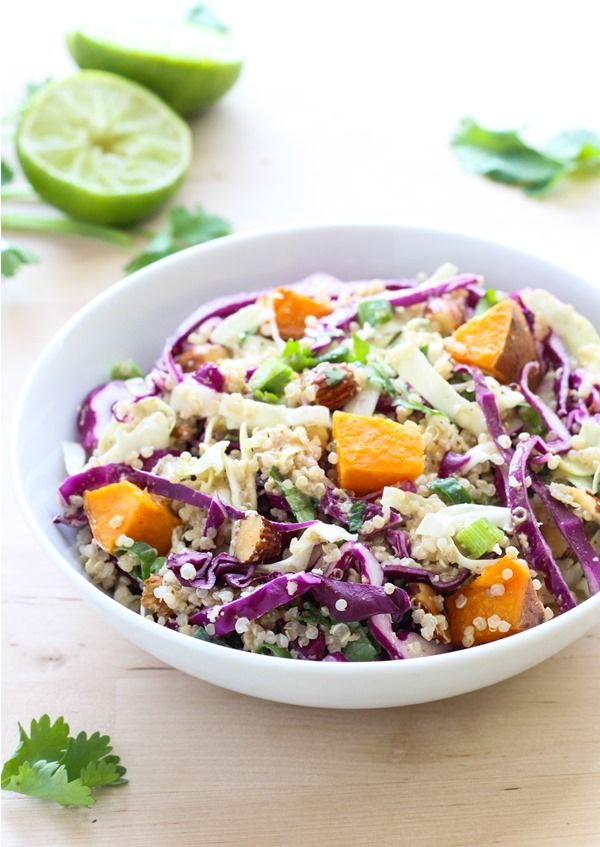 Crunchy Quinoa Power Bowl with Almond Ginger Dressing from Making Thyme for Health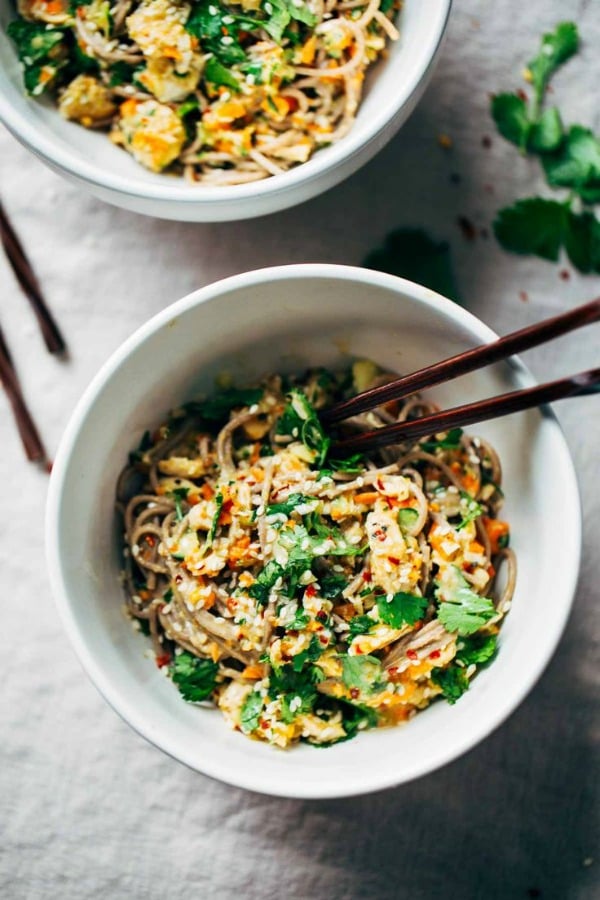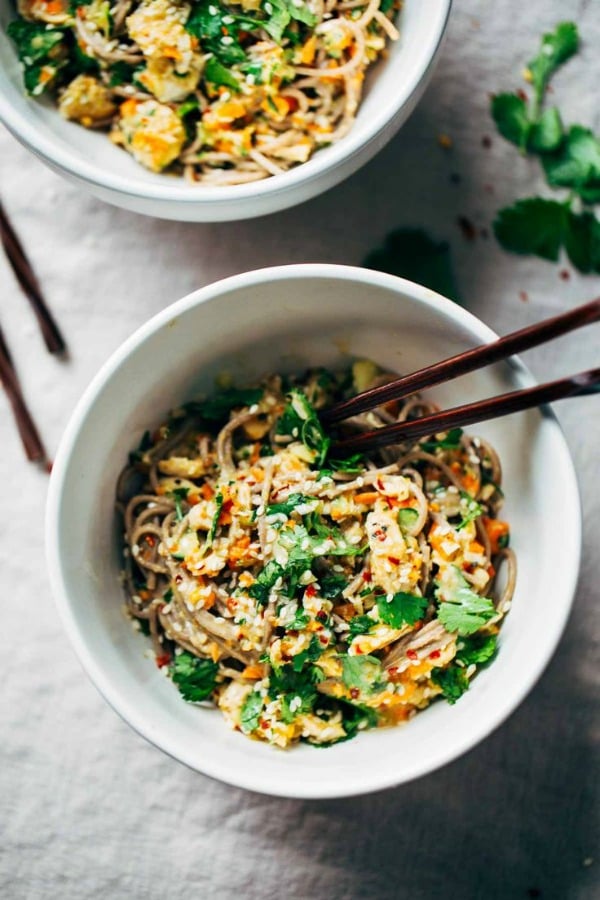 Chopped Chicken Sesame Noodle Bowls from Pinch of Yum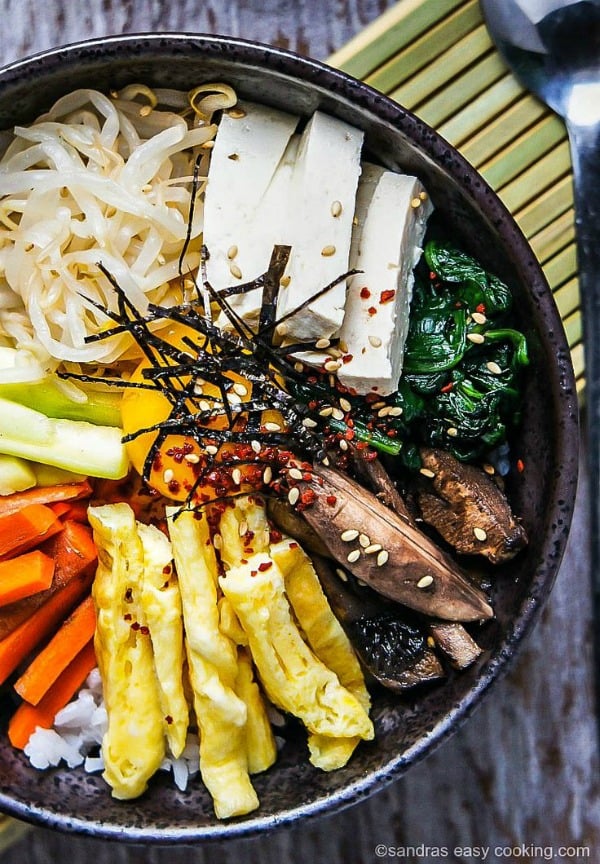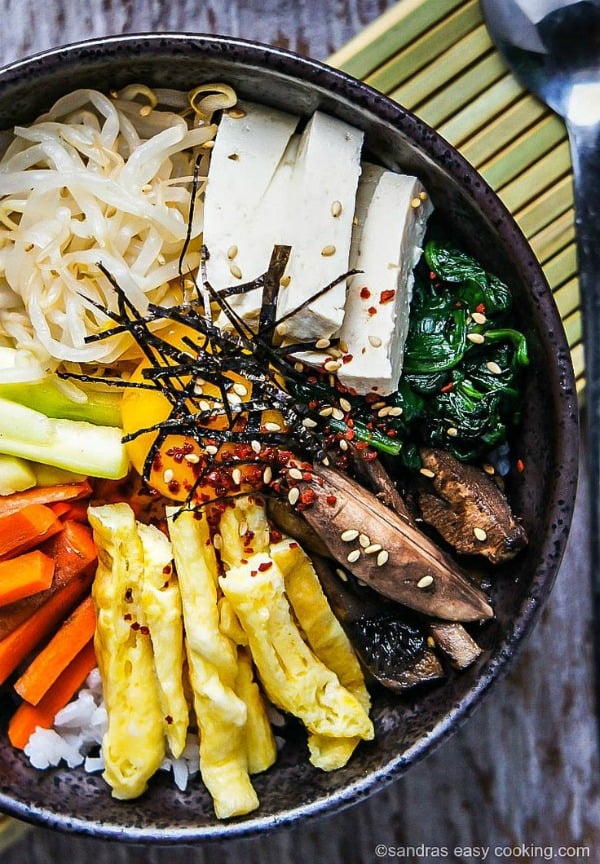 Vegetarian Mixed Rice Bowl-Bibimbap from Sandra's Easy Cooking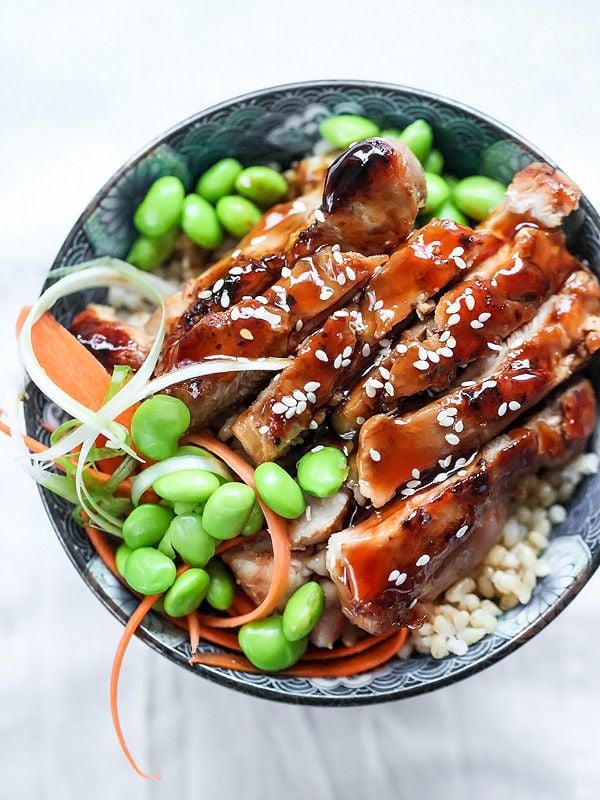 7 Spice Teriyaki Chicken Rice Bowls from FoodieCrush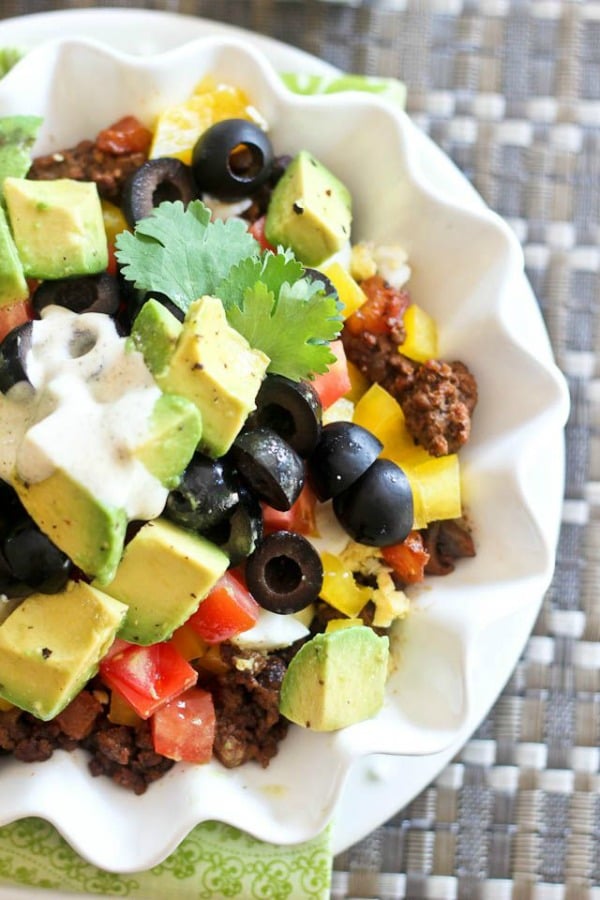 Taco Wannabe Mexican Breakfast Bowl from The Healthy Foodie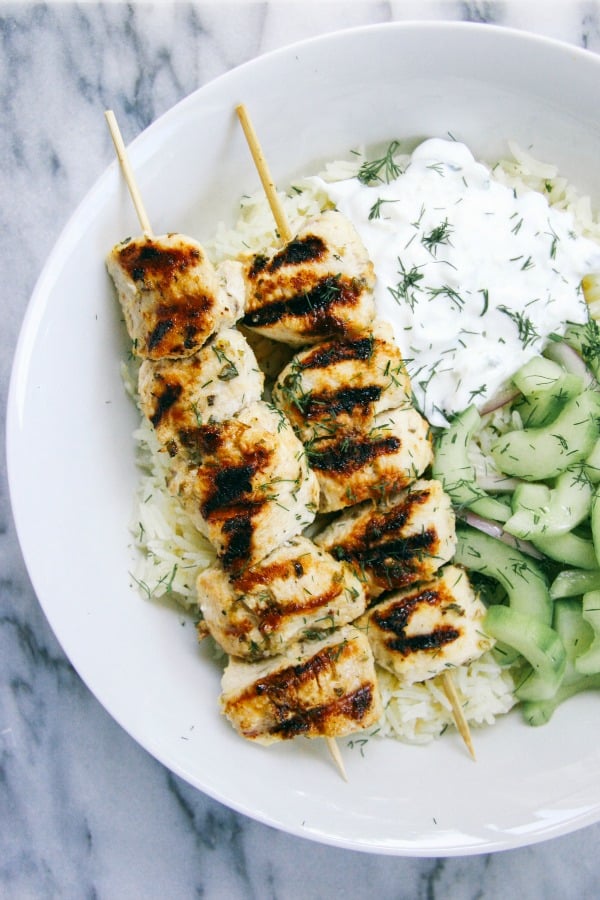 Grilled Chicken Kebab Bowls with Cucumber Salad and Tzatziki from I Will Not Eat Oysters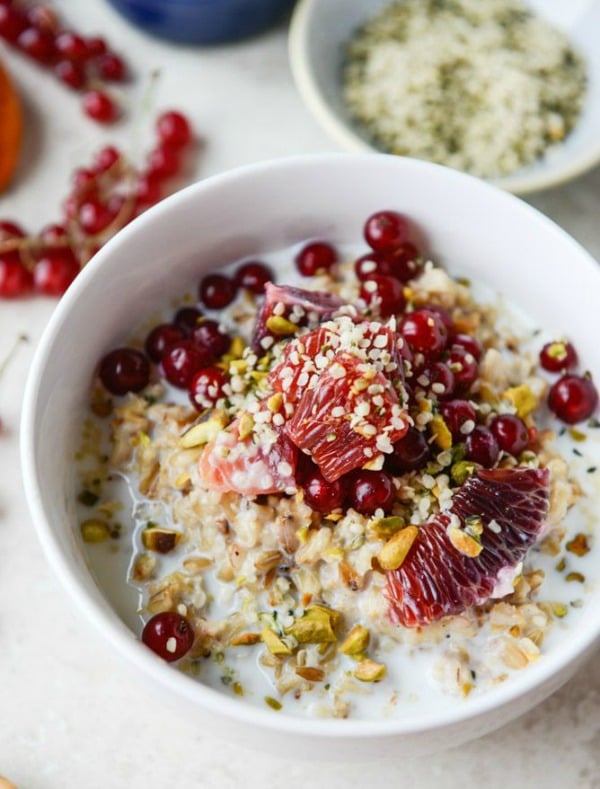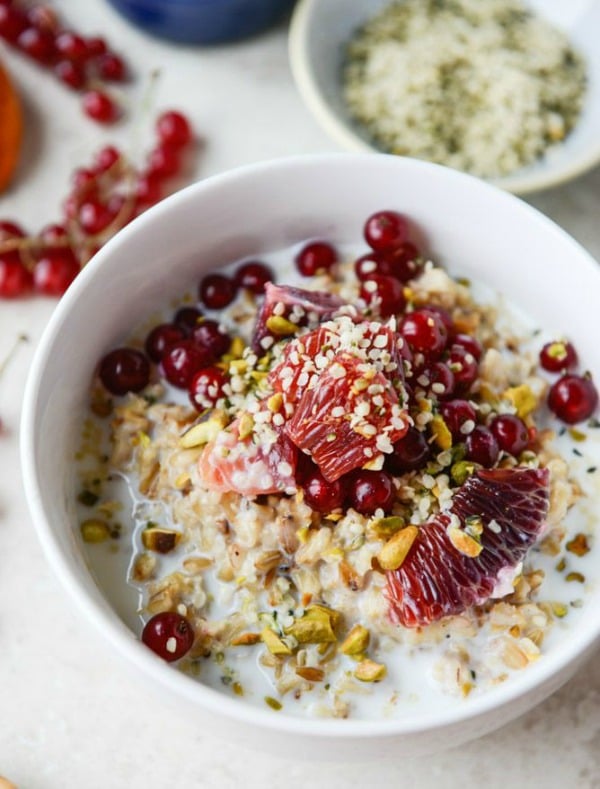 Butter-Toasted Oat Breakfast Bowls from How Sweet Eats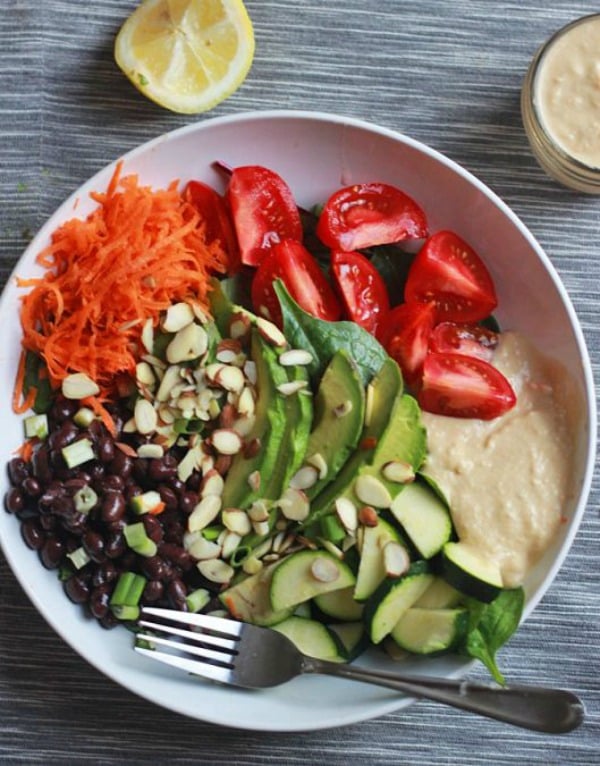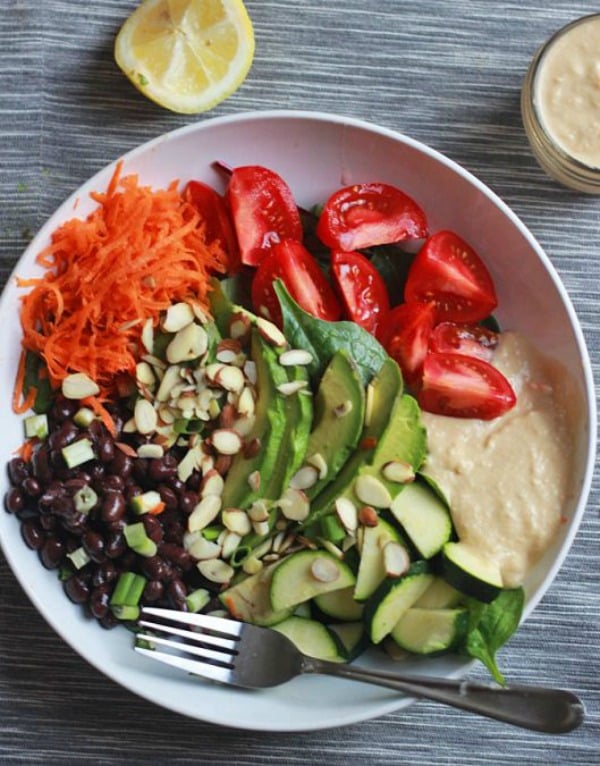 Black Bean and Avocado Power Bowl with Hummus Dressing from The Texitarian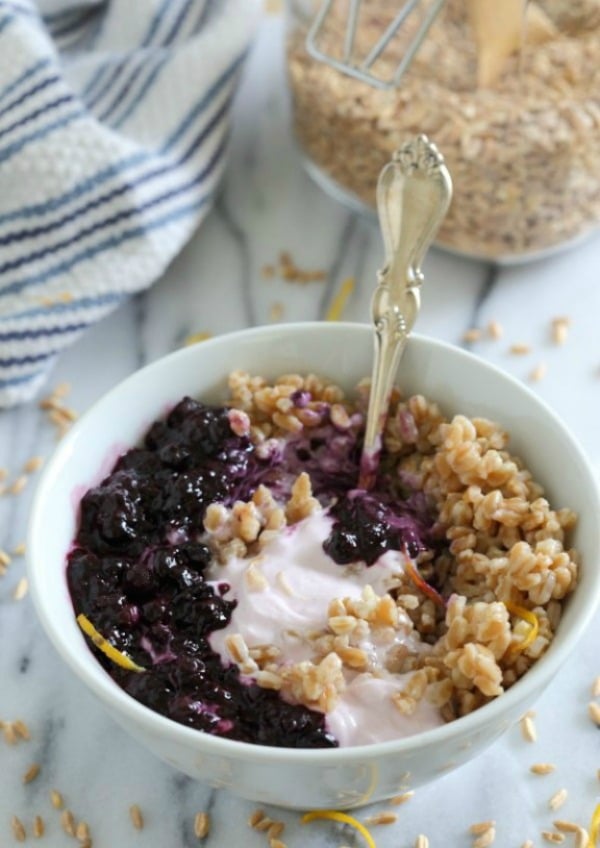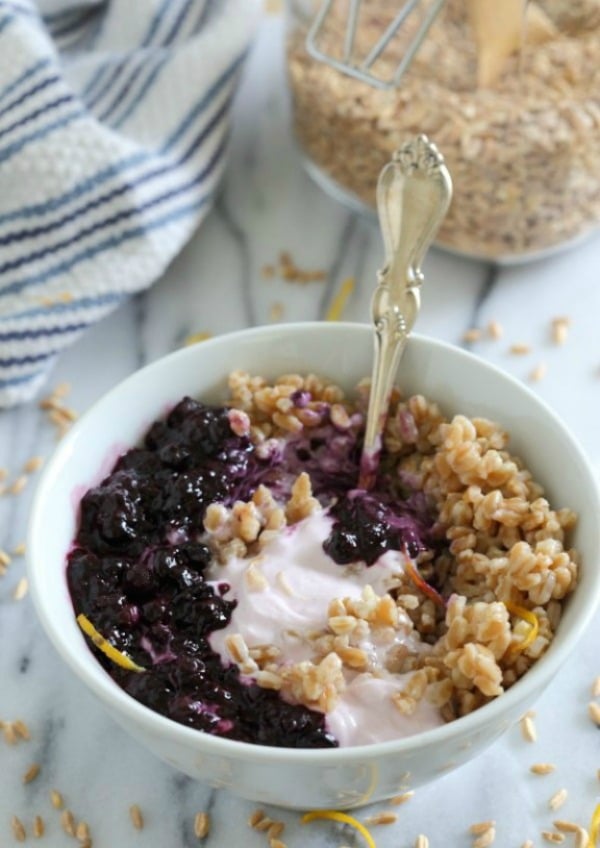 Blueberry Farro Yogurt Bowl from Running to the Kitchen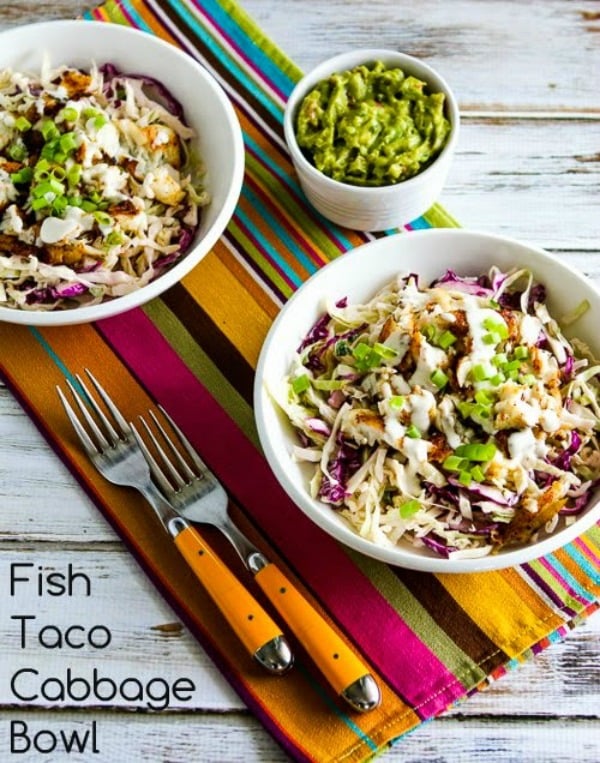 Fish Taco Cabbage Bowl from Kalyn's Kitchen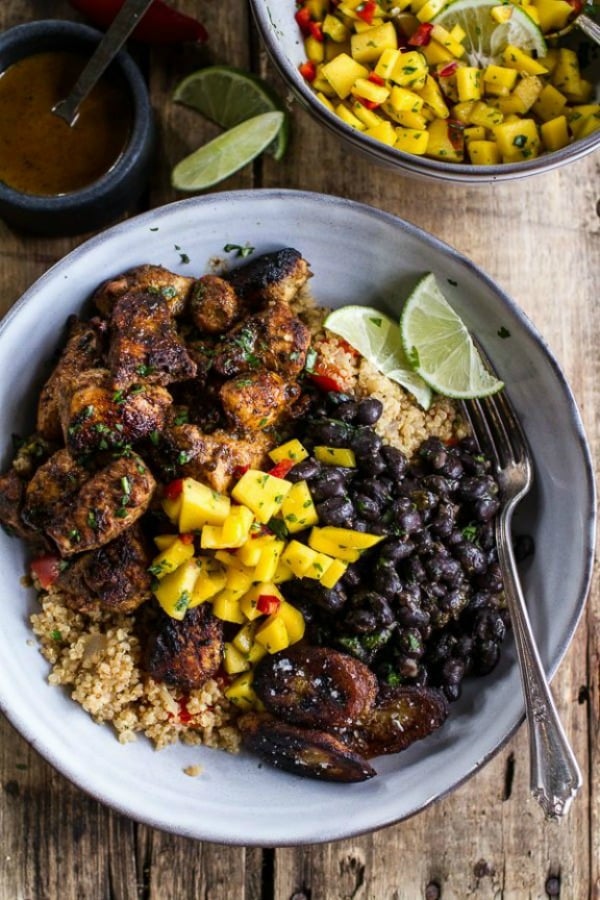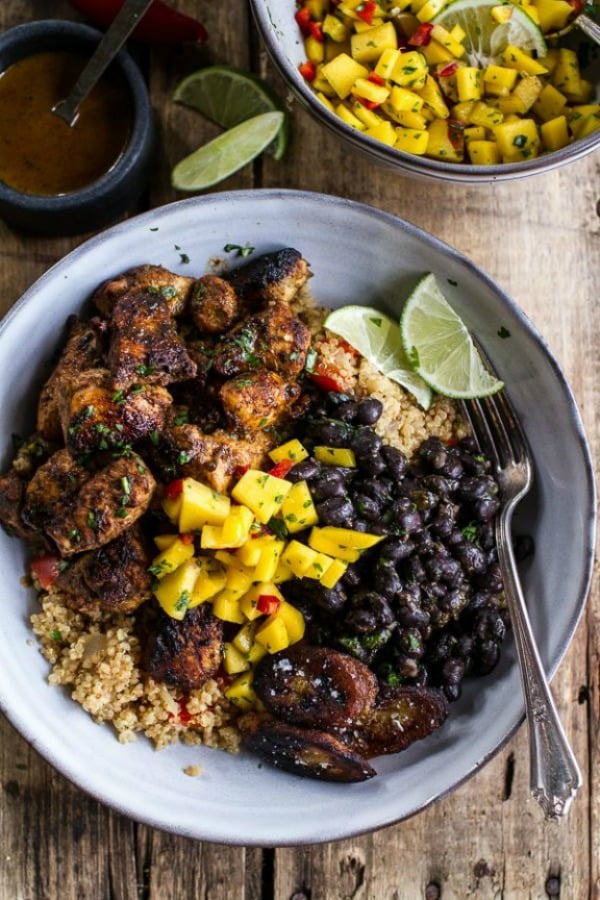 Cuban Chicken and Black Bean Quinoa Bowls with Fried Chili Spiced Bananas from Half Baked Harvest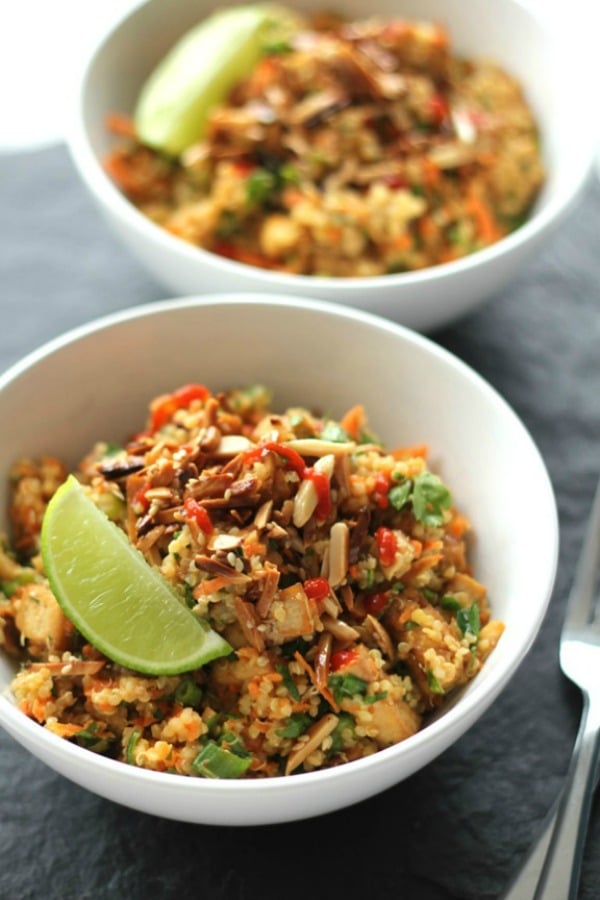 Thai Tofu Quinoa Bowls from Clara Persis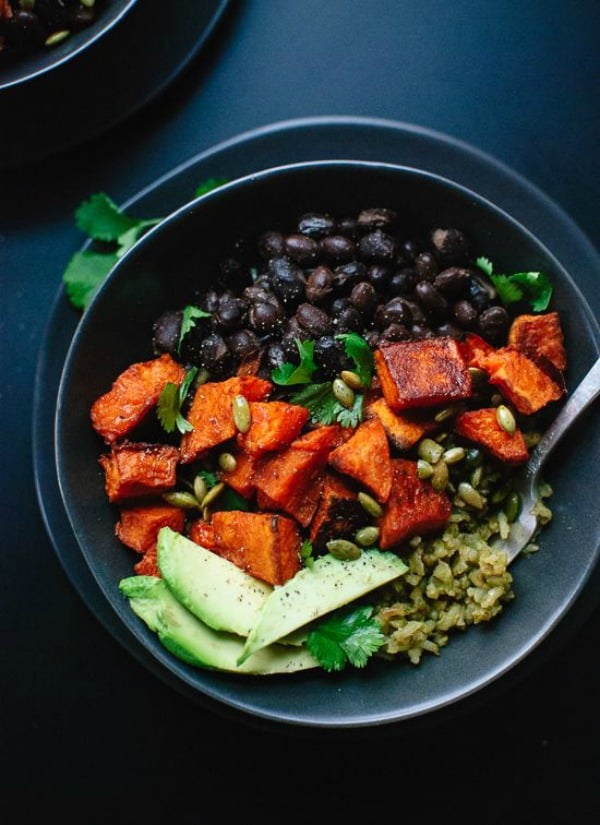 Spicy Sweet Potato & Green Rice Burrito Bowls from Cookie and Kate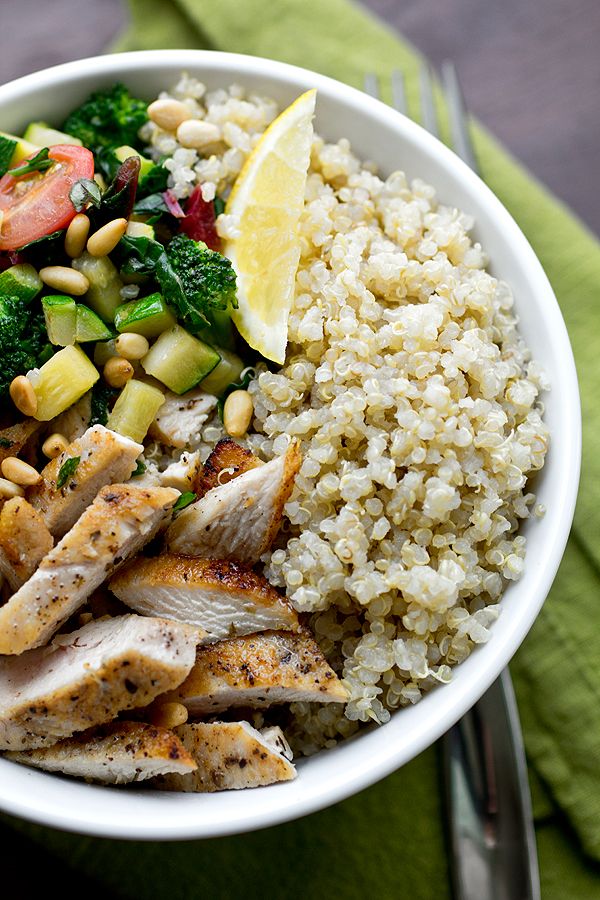 Chicken & Quinoa Bowl with Veggies from The Cozy Apron
Chocolate Hazelnut Smoothie Bowl from With Food and Love



This recipe round-up was curated by FoodieCrush contributor Hayley Putnam of Tip Toes in the Kitchen. Follow her foodie tastes and other flights of fancy on Pinterest and Instagram.


Hey, thanks for stopping by and visiting FoodieCrush. Have something to say? I'd love to hear from you. Let me know in the comments below.
Make it a great day and cook something good.
As always, thank you for reading and for supporting companies I partner with, which allows me to create more unique content and recipes for you. All opinions are always my own.  
Are you following me on Instagram, Twitter, Facebook and Pinterest? 
Thanks for reading and  subscribe to FoodieCrush to have each post delivered straight to your e-mail box. 
SaveSave