This list of my top 20 classic potluck side dishes are he favorites everyone at your summer cookout will love and are easy to make and to take.
It's summer, when you're very likely to be invited to a backyard bbq, or hopefully even host one yourself. Summer's main dish offerings for a crowd can be pretty standard fare with baby back pork ribs, burgers, and hot dogs likely taking center stage. Where things can go wily in summer cooking's Wild West is in the side dish area of the party game. There's so many options, how do you choose what to bring to a potluck?
This list of make-ahead, classic potluck side dish recipes is made up of all the old-time favorites I've shared here on the blog that still top my list of those I most often crave. While it's fun to show off your amusingly inventive recipe creations, sometimes it's best to just go with the classics, the tried-and-true, the favorites you know everyone at the party will love.
I'm sure I'll be adding more to this list as the summer goes on, but for now, you know I'll be sharing these sides on my summer picnic table, and hope you will too.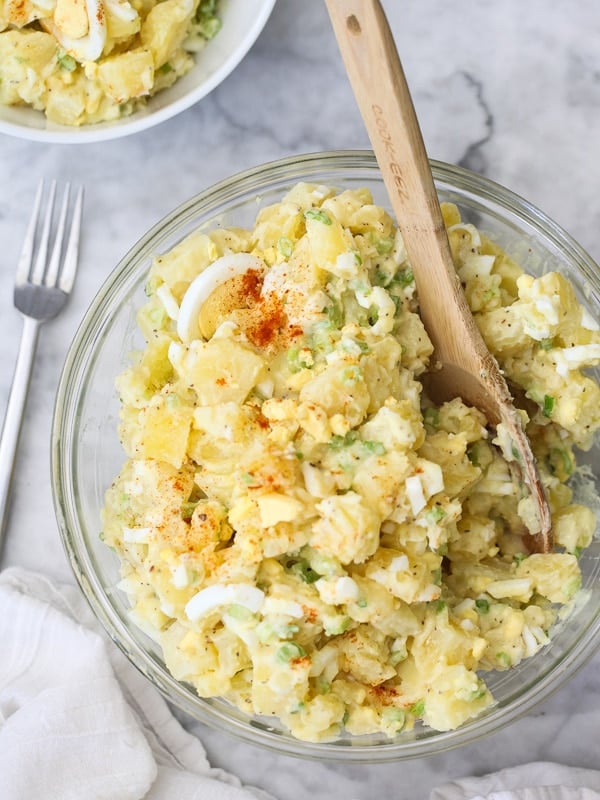 What would a potluck bbq be without a classic potato salad??? Not a party at all! This recipe is where I share the secret ingredient to my grandma's BEST potato salad, making it the number one recipe here on the blog. Bonus tip from a reader: To avoid a runny potato salad, don't salt the potatoes before cooking. Good to know.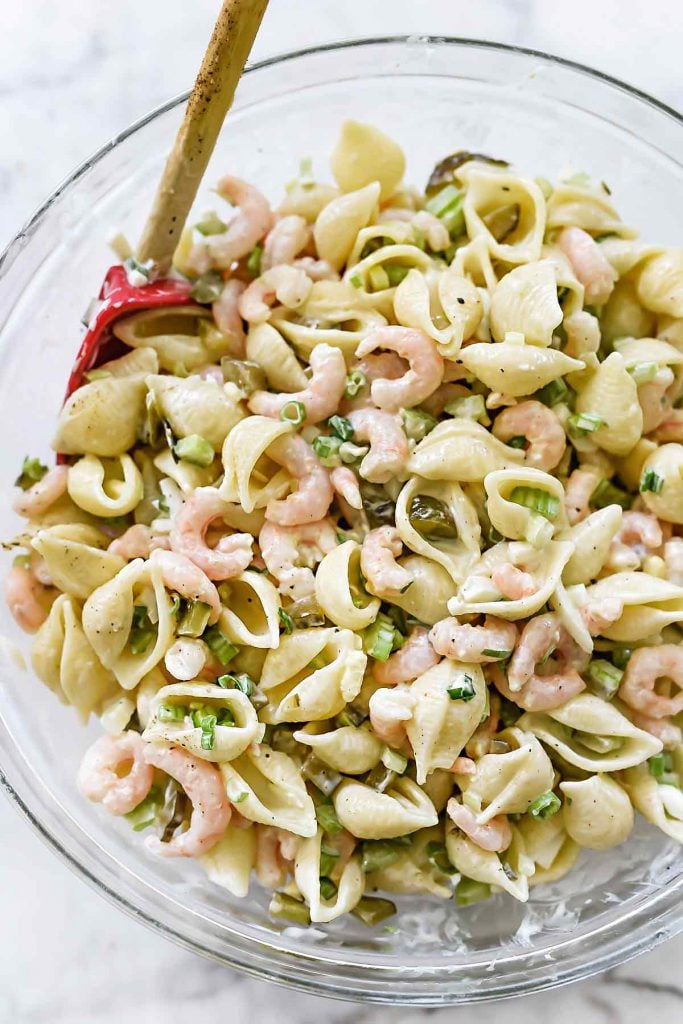 This cold shrimp pasta recipe has a dressing that everyone raves about—thank you pickle juice! The recipe comes from a childhood neighbor who gave it to my mom, and is probably the macaroni salad I make most often, making it my husband's very favorite macaroni salad of all time.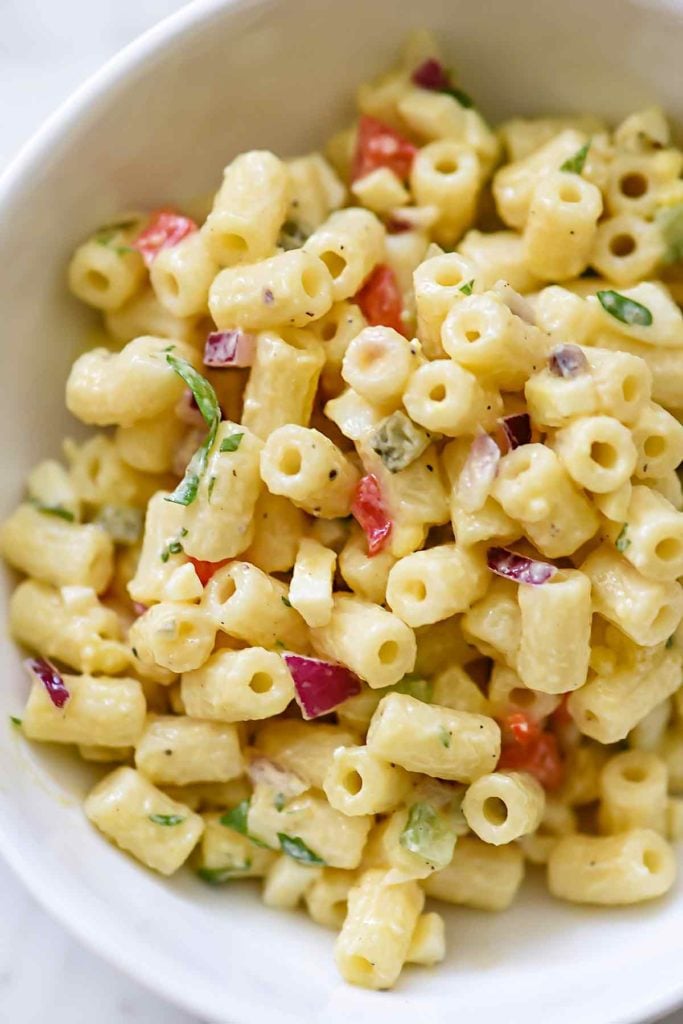 Talk about a classic! This old-fashioned, creamy macaroni salad with eggs and crisp vegetables is dressed in a simple and creamy but still light mayonnaise dressing that goes perfectly with everything from ribs to chicken and sandwiches.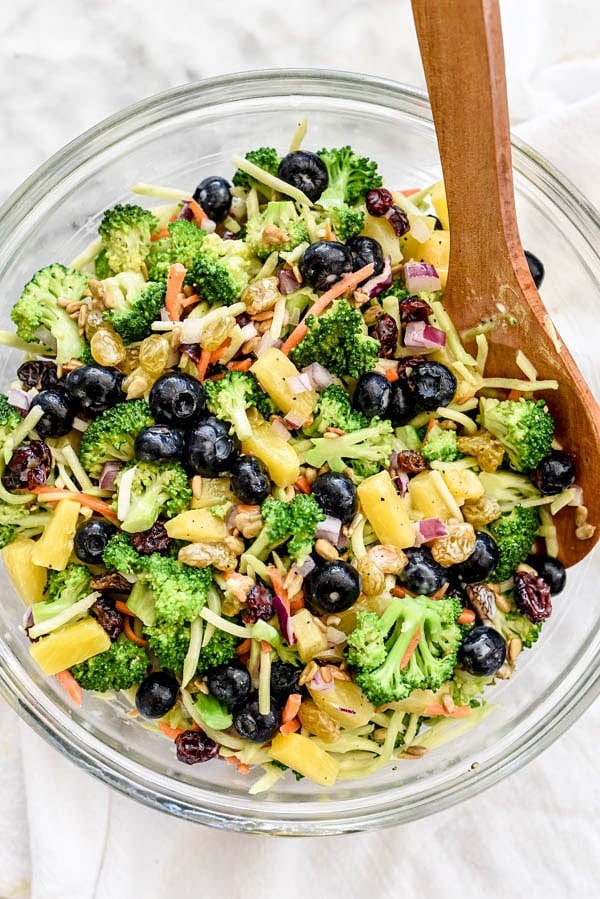 This healthier take on classic broccoli salad features fresh, crunchy broccoli florets topped with a light dressing with a little sweetness from golden raisins, cranberries and pineapple for a super summer salad.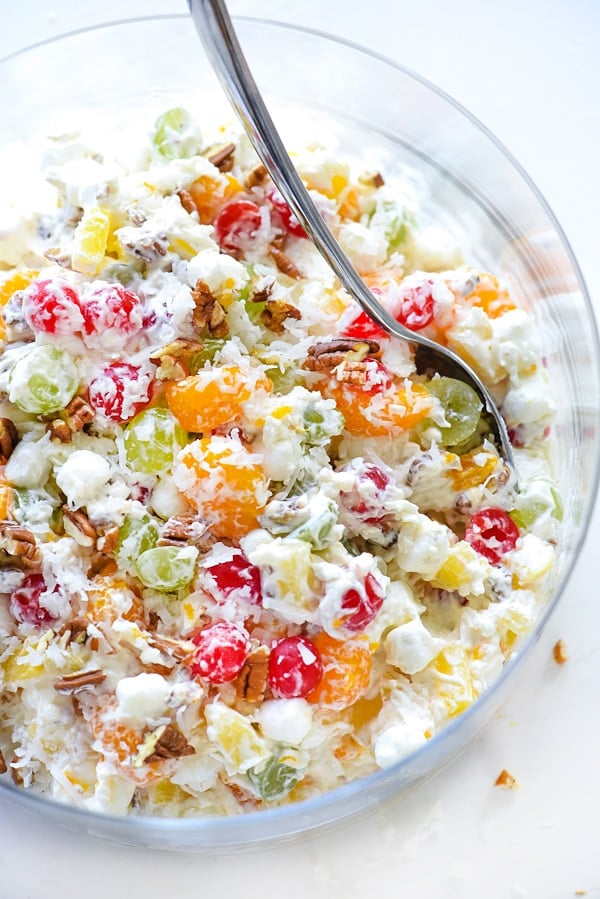 This is one recipe I love all year round and is straight from the recipe card my grandma had in her own handwriting. Marshmallows, fruit, and coconut. It doesn't get better or fruitier than this.
This creamy coleslaw is a must at every potluck get together. It stays crunchy, not soupy, and gets a bit of bite in this slightly sweetened, vinegar-spiked coleslaw dressing.
This classic is always the salad that runs out fast. If you've never made it before, remember, don't cook the noodles!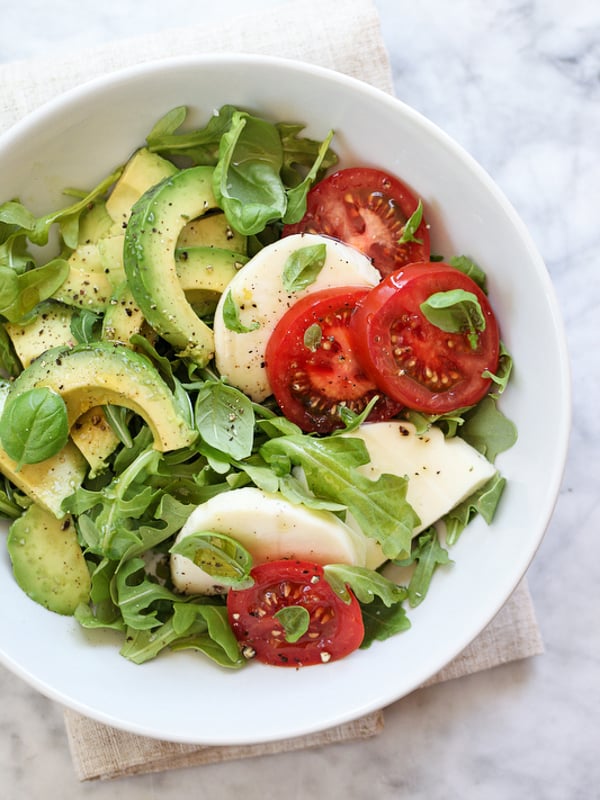 As usual, I just can't leave well enough alone, and that's why the classic caprese got an avocado uplift. Not to worry. It's all good.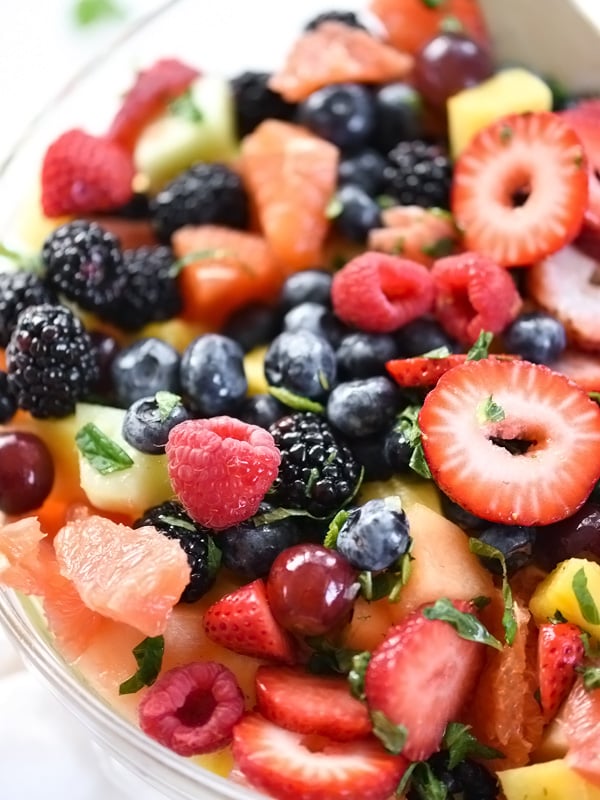 A simple fruit salad is just the foil for those mayo and vinegar spiked side dishes you're sure to encounter on the buffet table. This one has a simple lime and honey sweetened dressing with plenty of fresh mint to really freshen things up.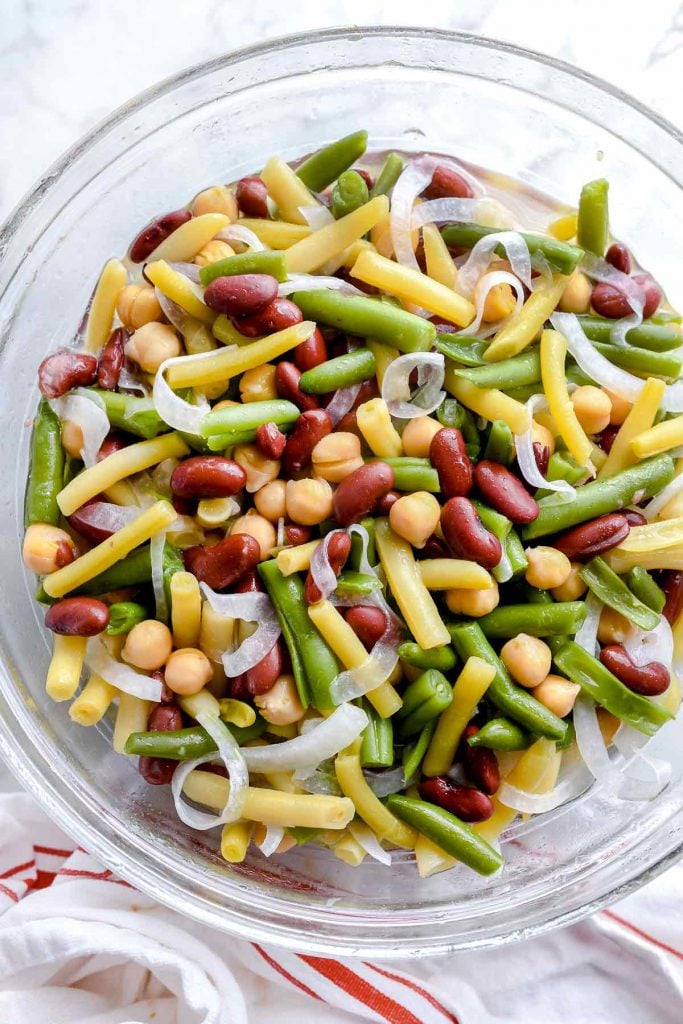 I used to get this salad out of the jar, but no more! Now I dump a few cans of beans, add a quick dressing and wa-la! I'm ready to bean out!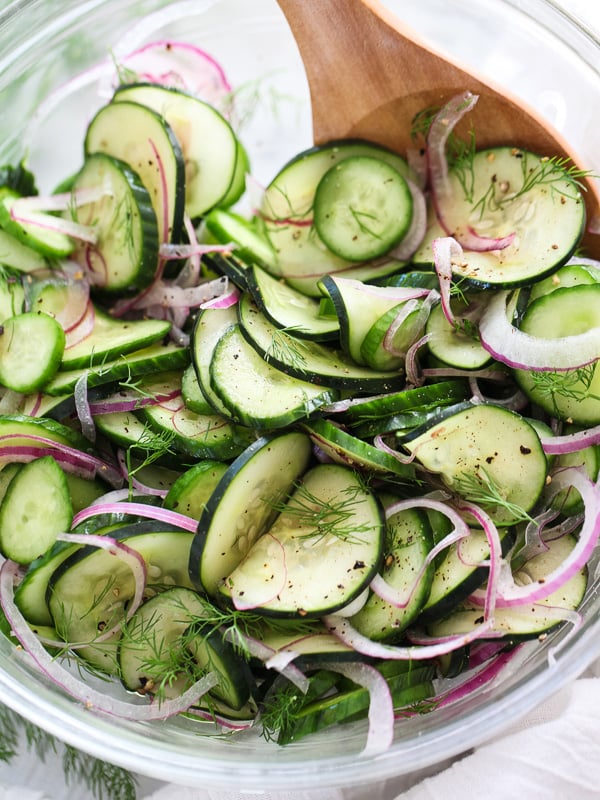 If my husband's said it once, he's said it 1000 times. He could eat this dilly cucumber salad every day. The original cucumber head he certainly is.
I have yet to meet someone who doesn't rave about this fresh salad with a simple balsamic vinaigrette. Add more feta cheese and nuts to your heart's desire.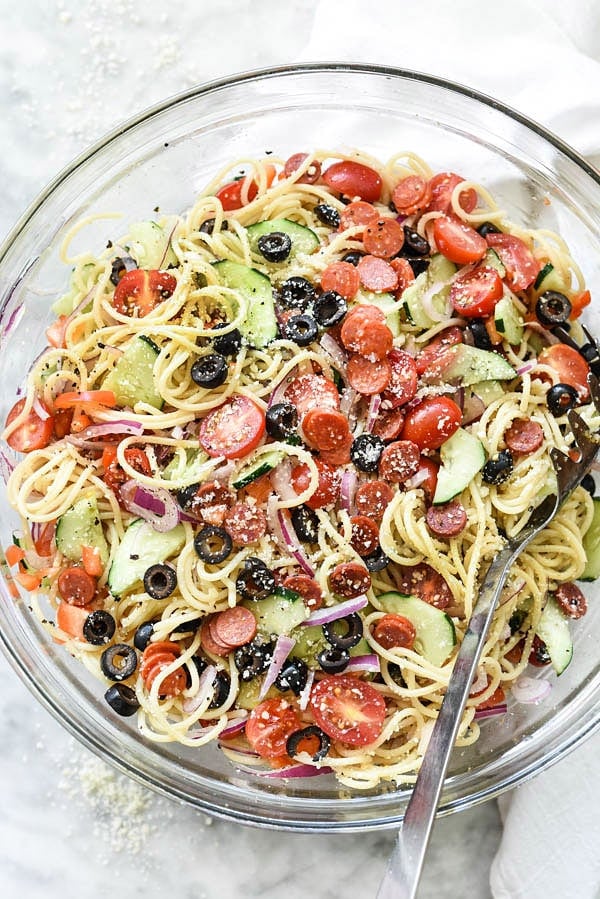 I make this easy pasta salad with spaghetti noodles but you can absolutely sub in any pasta you have on hand. So good and so easy.
For those of us who like the spunkier side of coleslaw (hello slow cooker pulled pork sandwiches) this no-mayo coleslaw is my absolute fave.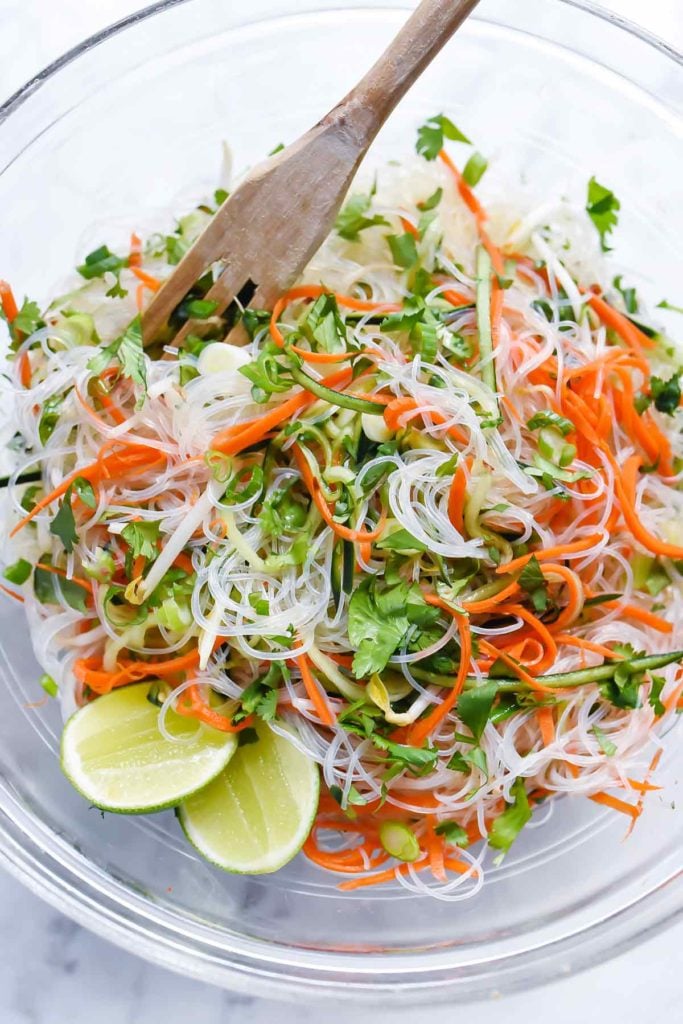 Fresh with carrots and cucumbers and a simple rice wine dressing and a shower of fresh herbs, this super simple salad puts the crunch in any potluck.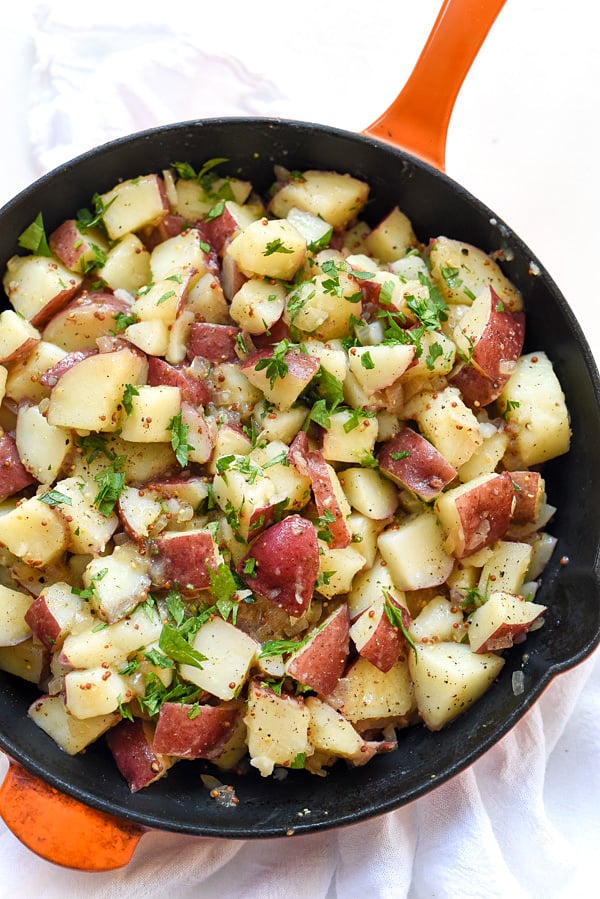 Hearkening back to my roots with this German potato salad because who in their right mind doesn't love bacon with potatoes??!!
I.Love.This.Salad. If you haven't tried pomegranate molasses before, this is the reason you should. Plus, sliced radishes and crisp pita chips are delish with each crunchy bite.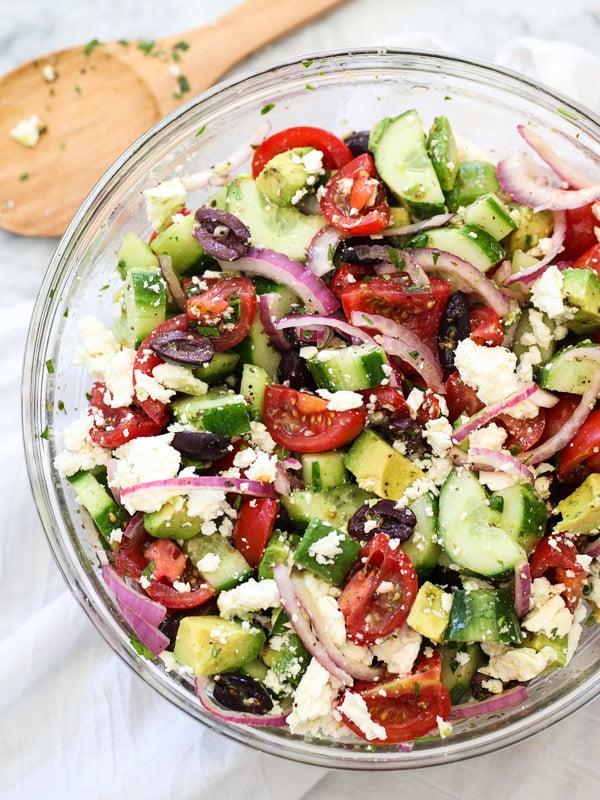 Another classic salad I had to amp up with avocado because the cucumbers, tomato, red onion, kalamata olives and sheaths of feta cheese were just begging for a playdate. Who can blame me?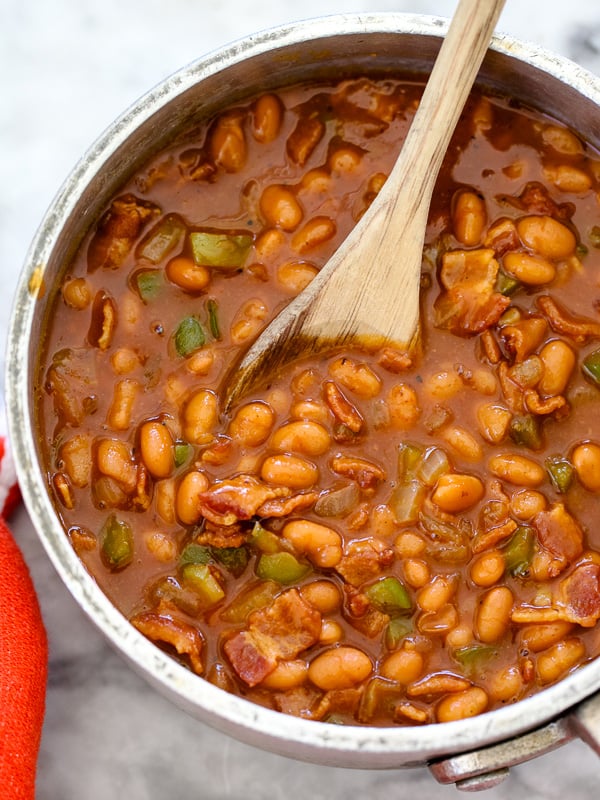 The only recipe on this list that isn't served cold, this is my Aunt Marilyn's recipe and I have been eating these every summer for the past 40+ years which should absolutely be validation enough that they are the very, very best indeed.
Bookending this list of my favorite classic salads that started with a creamy potato salad with egg is my no-mayo potato salad with herbs. A little lighter, and loaded with flavor, because who doesn't love options?!
More Summer Recipe Round-Ups to Cook From
Do you have a favorite classic you can't get enough of, or is there a classic recipe you want to rediscover? Email me [email protected] and let me know!
Craving more life balance, less stress, and better health? Check out my Nourished Planner, the daily planner to help create simplicity and under-schedule your life.
We send good emails. Subscribe to FoodieCrush and have each post plus exclusive content only for our subscribers delivered straight to your e-mail box.
Follow me on Instagram, Facebook, Pinterest and Twitter for more FoodieCrush inspiration.
As always, thank you for reading and supporting companies I partner with, which allows me to create more unique content and recipes for you. There are affiliate links in this post of which I receive a small commission. All opinions are always my own.