Seasonal ingredients and fresh flavors have arrived on the spring scene to liven up any weeknight chicken dinner recipe situation.
It's spring! With the warming sun begging for baskers to break out of the house and go to the park and play, who wants to be inside cooking all day? Cooking a full-blown, multi-course dinner can be a challenge to fit into spring's busy days when soccer practices, kite flying, and garden-prepping take center stage.
If there's one request I get time and time again, it's for new recipe ideas using everyone's favorite protein staple, the almighty chicken. Just like your favorite basic white t-shirts, you can never have too many simple-to-prep chicken dinner recipes on hand.
That's why this list is chock full of easier chicken recipes that don't require crazy skills to master, exotic ingredients to buy, or hours in the kitchen to spend.
These 31 days of chicken recipes are healthy, quick, and easy—think one-pot dishes and ingredients you can count on one hand—and can fit into any busy spring schedule, too.
Hey good lookin', let's get cookin'.
FoodieCrush
Started in the skillet and finished in the oven, this chicken caprese flavor trio is an easy classic for a reason.
Andie Mitchell
Your favorite takeout dish gets a healthier makeover.

Bon Appétit
Chrissy, cheese, chicken: what's not to love? Top this dish with fresh arugula & heirloom tomatoes to complement the crunch of the chicken.
FoodieCrush
An all-in-one meal that can be made in just one pot, jalapeño and ginger give the coconut milk sauce its wonderful spice and flavor.
How Sweet Eats
My favorite Mediterranean lemon flavors are made even more lush with Meyer lemons and chicken all on one sheet.
FoodieCrush
Up your flavor game with these made-from-scratch, no-cook mole sauce-topped enchiladas.
FoodieCrush
Bright and lemony and everything spring, this easy chicken dinner takes just 20 minutes to achieve authentic Italian-style piccata.
I Am a Food Blog
Soy and vinegar create the base for this Filipino staple.
FoodieCrush
Roasting this whole chicken alongside 40, yes 40, cloves of garlic softens and sweetens the cloves enough to make them palatable for even the garlic averse.
FoodieCrush
30 minute and one-skillet? Thanks to goat cheese, spinach, and artichoke hearts, the one thing this recipe doesn't skimp on is yumminess.
How Sweet Eats
Honey and brown sugar give this chicken its sticky sweetness, balanced out with a fresh and juicy pineapple salsa.

FoodieCrush
With grilling season approaching faster than we know, this staple is best made simple.
The Movement Menu
This speedy instant pot recipe is low-carb, dairy free, and Whole30 approved.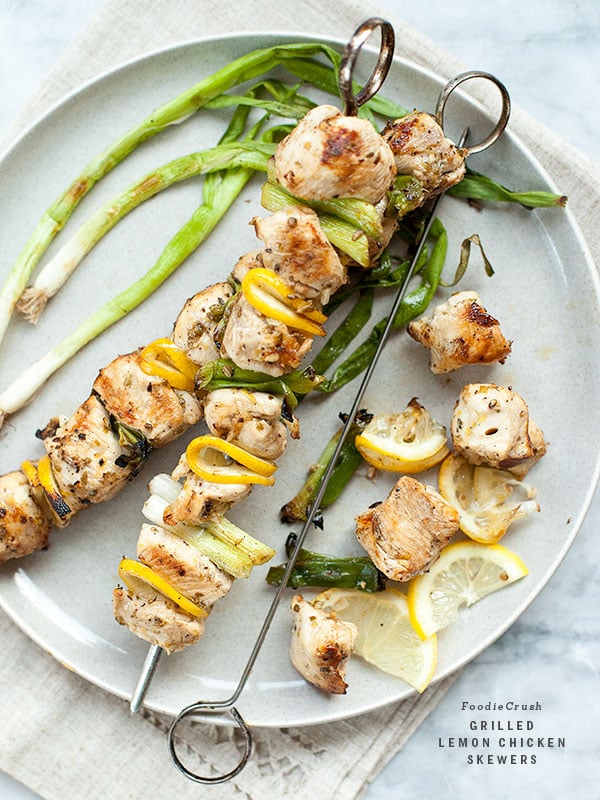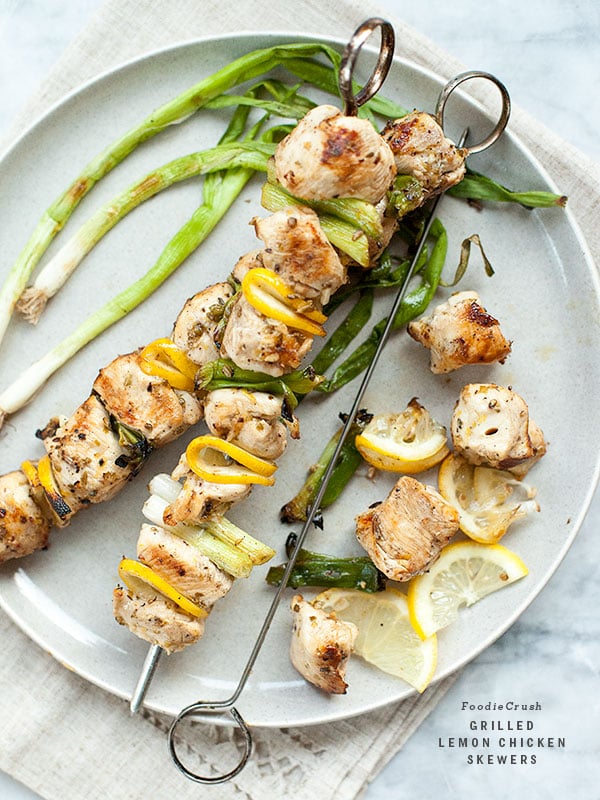 FoodieCrush
Get your greek fix with these easy skewers.
FoodieCrush
Mix and match potato chip flavors with this fun and flavorful recipe. Bonus – quick and kid-friendly.
FoodieCrush
Homemade Japanese 7 Spice (aka Schichimi Togarashi) gives this rice bowl its authentic flavor.
Simply Recipes
This easy chicken parmesan one-pot dish makes for easy cleanup.
FoodieCrush
Ease into summer grilling armed with gourmet fix-ins.
Kitchn
Tacos and thai come together for a yummy, peanut-buttery dish that will have you licking your fingers.
FoodieCrush
This asian chicken is baked not fried. Orange and ginger keep the flavors fresh while not being overly sweet.
Slender Kitchen
Pair with broccolini for a fresh and healthy take on the classic dish.
FoodieCrush
These juicy, lemony chicken thighs paired with fresh artichokes make for a light and zesty dinner.
Bev Cooks
Fresh vegetables add crunch while ground dark meat provides juicy texture.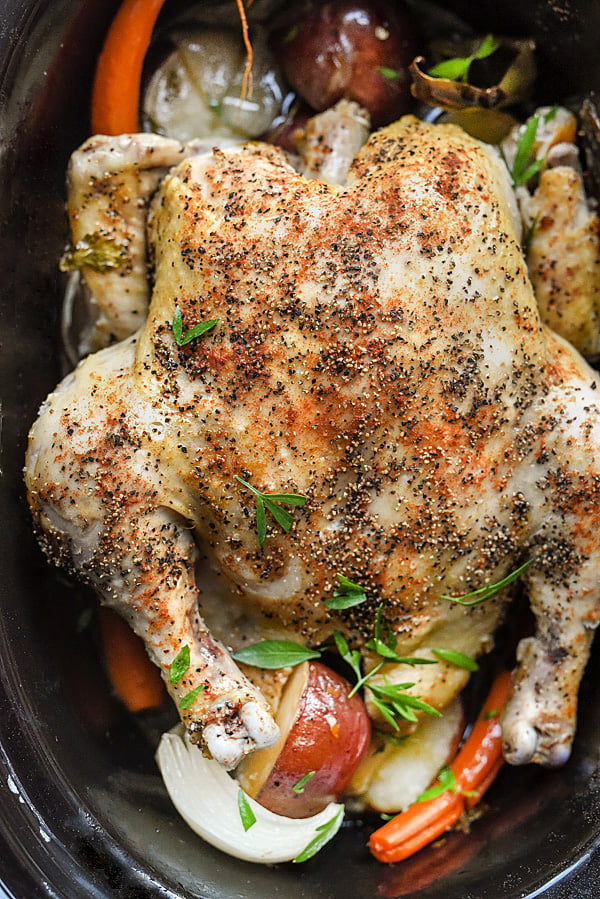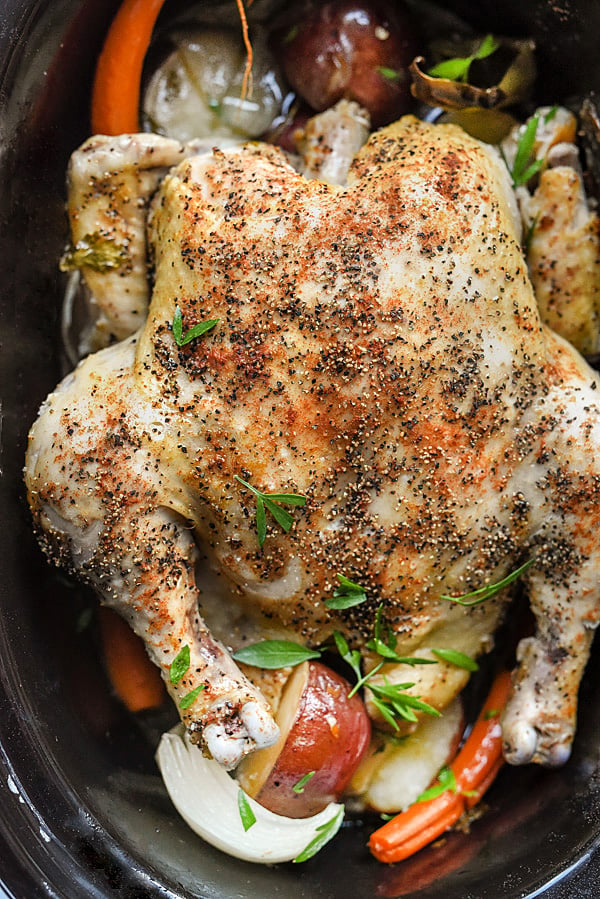 FoodieCrush
Throw this whole chicken in the slow cooker or crockpot as an easy way to prep chicken for a week of lunches and dinners.
Panning the Globe
Chef Yotam Ottolenghi's roast chicken spiced with za'atar and sumac makes for the perfect dinner party recipe that you can prep ahead.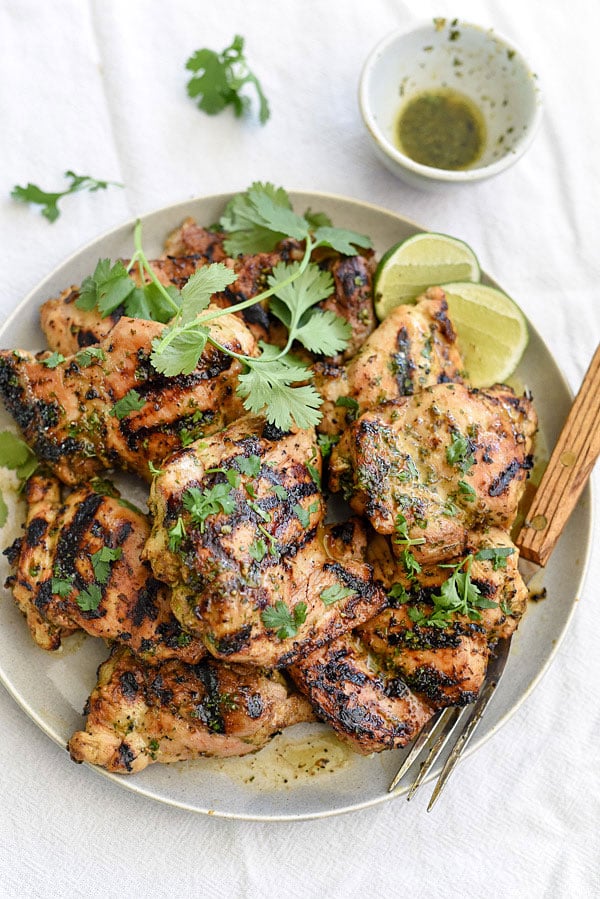 FoodieCrush
With only three steps, this zesty grilled chicken is quick 'n easy.
Bev Cooks
Winter-time soups springtime cousin, this chicken and rice soup brings together spring peas and grocery store chicken in a light and bright broth.
FoodieCrush
Golden-brown pan fried chicken breasts are the perfect vehicle for this creamy mushroom sauce infused with white wine, lemon, and thyme.
Country Cleaver
Sweet & spicy, these wings make for a fun weeknight meal or party dish.
Cooking for Keeps
Get your greens in under 30 minutes with this colorful dish.
FoodieCrush
Peaches and pesto pair perfectly with balsamic chicken for a tasty pie.
More Dinner Recipe Ideas to Make Now
Craving more life balance, less stress, and better health? Check out my Nourished Planner, the daily planner to help create simplicity and under-schedule your life.
We send good emails. Subscribe to FoodieCrush and have each post plus exclusive content only for our subscribers delivered straight to your e-mail box.
Follow me on Instagram, Facebook, Pinterest and Twitter for more FoodieCrush inspiration.
As always, thank you for reading and supporting companies I partner with, which allows me to create more unique content and recipes for you. There are affiliate links in this post of which I receive a small commission. All opinions are always my own.