What should you make for breakfast when time isn't on your side? All the good things with this roundup of 60 healthy breakfast ideas to keep going all day long.
Healthy Breakfast Ideas to Make at Home
It seems like "what should I make for breakfast?" is always the question of the day. Especially when we're trying to eat healthier, better for us foods that won't break the budget. But too often with the back-to-school rush of packing lunches, figuring out dinner plans, choosing healthy snacks, etc., breakfast can get left behind in the shuffle.
I know what you're thinking. "But I'm busy, I barely have enough time to put myself together in the mornings, let alone build a well-balanced breakfast." But you can. Making a healthy breakfast at home doesn't take much more time than hitting the bagel shop or McD's drive thru. With a little planning and an arsenal of no-fuss, healthy go-to recipes, you can assemble a decent breakfast in the A.M., or make it ahed of time to grab and go, and still get to work on time. I promise.
Check out the following 60 breakfast recipe ideas and see for yourself. Before you know it, your morning game will be stronger than ever.
Quick & Easy Breakfast Ideas
Save your ambitious breakfast biscuits and huevos rancheros for the weekend, they have no place on hectic weekday mornings. When time is of the essence, breakfast should be something you can throw together on the fly (especially when you're trying to get out the door). These recipes are quick, easy, and low maintenance, so skip the boring bowl of Cheerios, and opt for one of these breakfasts instead.
from FoodieCrush
Move over Mickie D's, there's a new Egg McMuffin in town. Make the most of ham and cheese with these quick and easy morning sammies.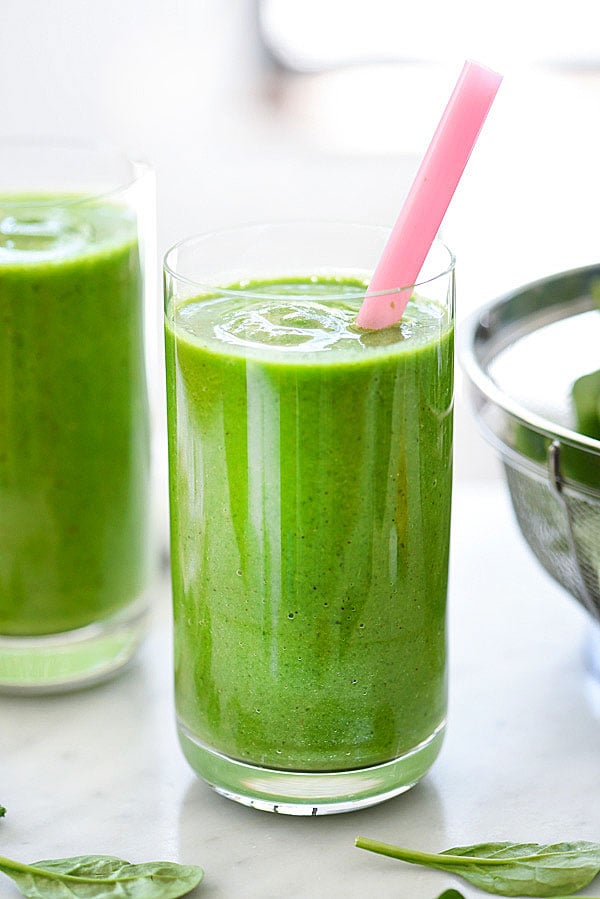 from FoodieCrush
This healthy and creamy immune-boosting green smoothie made with almond milk is naturally sweetened with frozen fruit and packed with vitamins and antioxidants to help keep colds at bay.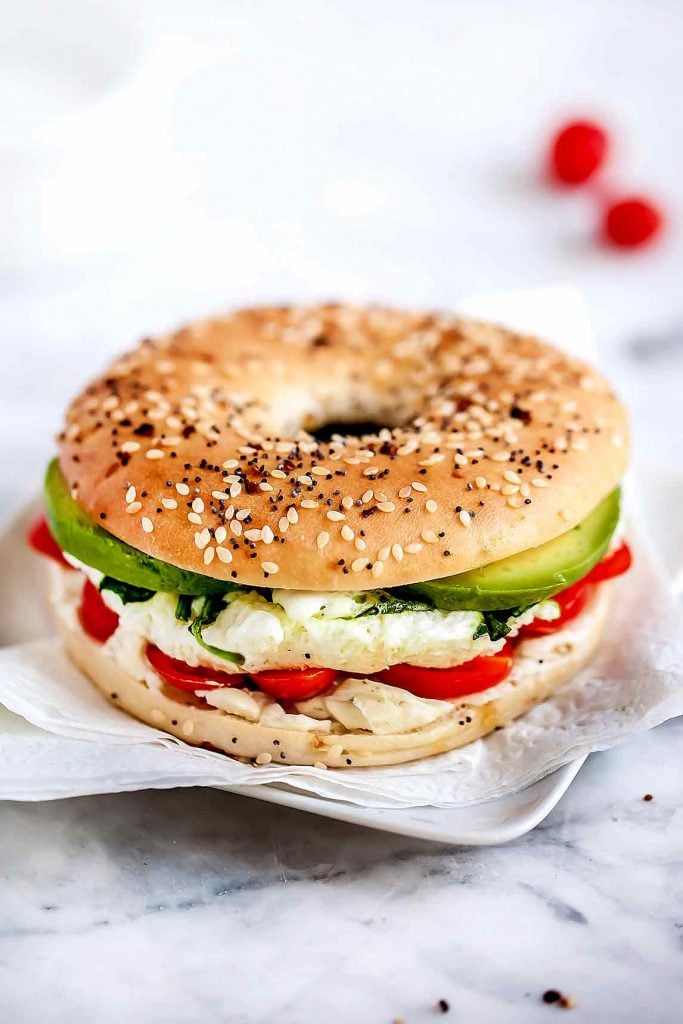 from FoodieCrush
In the time it takes to toast a slice of bread, you can have a microwave egg breakfast sandwich loaded with vegetables and creamy cheese.
from Darn Good Veggies
Skip the straw and grab a spoon – this pretty pink strawberry smoothie bowl is the perfect breakfast, lunch, or post workout snack. The best part? It's made with just 3 ingredients!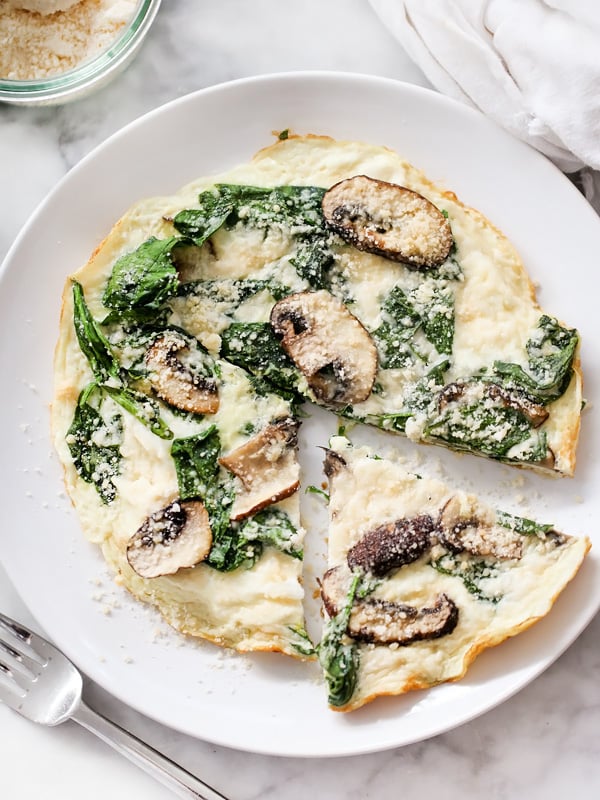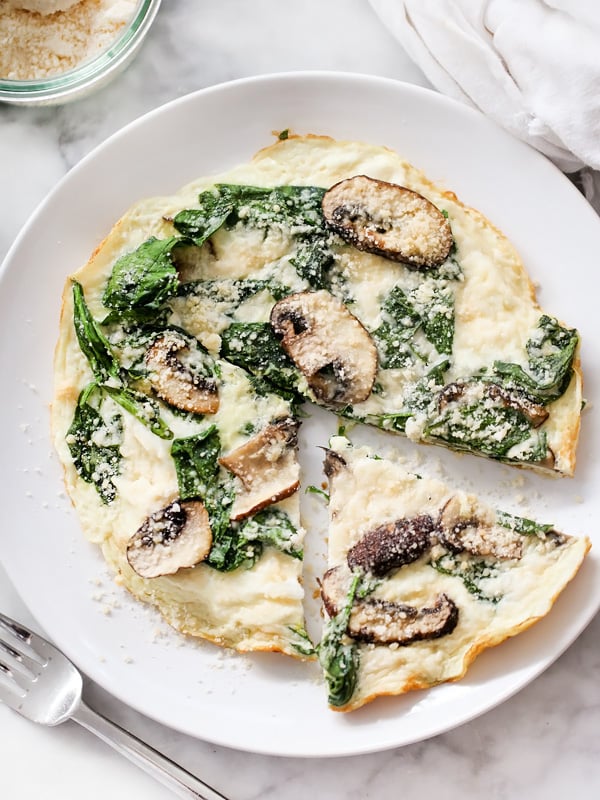 from FoodieCrush
This single serving egg white frittata is one of the easiest breakfasts of the week, and totally healthy with protein-packed egg whites, too.
from Whole & Heavenly Oven
This greek-style avocado toast is quick and healthy enough for a filling weekday breakfast, but also fancy enough for any weekend brunch. You'll never go back to regular old toast again.
from FoodieCrush
Cozy up to comfort with this nourishing bowl of healthy and hearty slow-burning carbs. A touch of maple syrup and sprinkle of chopped nuts makes for a truly satisfying and seasonal breakfast.
from How Sweet Eats
Whether or not you're a gym buff, leave the heavy lifting to these powerhouse pancakes made with plenty of pumpkin spice and a secret ingredient that will make your whole body happy.
from Eat the Grains
You only need a few ingredients and 5 minutes time to whip up this super delicious, protein-packed chocolate peanut butter yogurt bowl.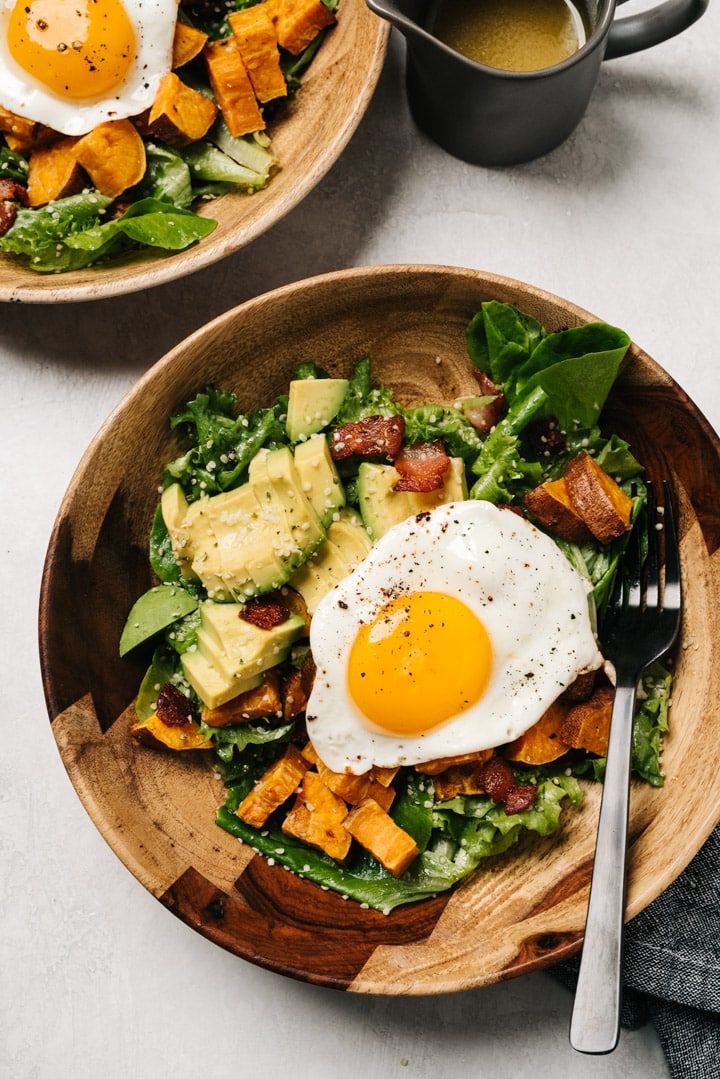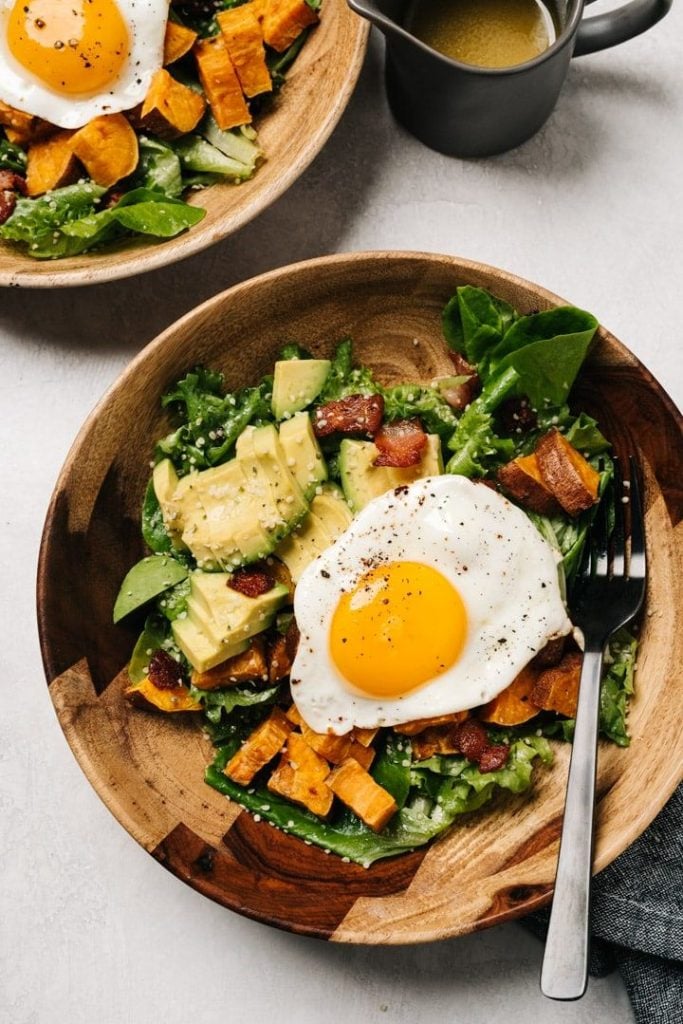 from Our Salty Kitchen
This morning meal is packed with protein from bacon and eggs (what's more breakfasty than that?) and filling fiber from greens and sweet potatoes, leaving you chock full of energy.
from Yeji's Kitchen Stories
Bright and colorful, this beautiful smoked salmon avocado toast with cucumber, sprouts, radish, and everything seasoning is quick and easy. Best of all, it will fill you up without weighing you down.
from Pinch of Yum
Protein pancakes! made in a blender with no refined grains, no refined sugar, and loads of healthy proteins. I reeeeeeally like where this is headed.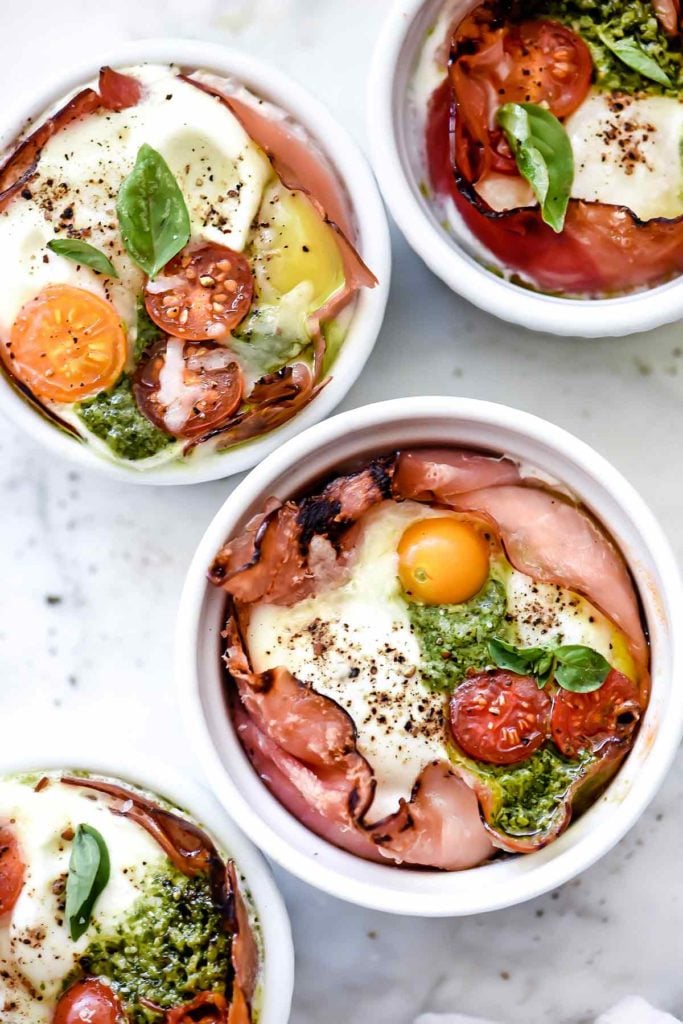 from FoodieCrush
This fancy-schmancy looking breakfast looks impressive, tastes even better, and can be cooked in minutes using a — wait for it — microwave. Yes! Pesto, seasonal cherry tomatoes, ham, cheese and eggs come together for a healthy spa-style breakfast to make any day feel special.

from FoodieCrush
Healthful, nutritious, and filling, this avocado toast with hard boiled egg is an easy to assemble open faced sandwich ready for eating on the go.
from Fit Foodie Finds
These egg bites are copycat Starbucks sous vide egg bites, but you use an Instant Pot instead.
from FoodieCrush
Healthy breakfast sandwiches you can make fast at home can be the saving grace when you don't have time to eat at the start of your day.
17. Oatmeal Smoothie
from Well Plated
This filling smoothie is made with staple ingredients like bananas, peanut butter, and cinnamon. It's also cozy and full of fiber to keep you fuller longer.
from Simply Quinoa
You just can't beat a healthy, homemade breakfast in 5 minutes. These veggie tacos feature corn tortillas loaded up with eggs, avocado, black beans, and spinach. Top with a drizzle of hot sauce and sour cream or Greek yogurt if you like.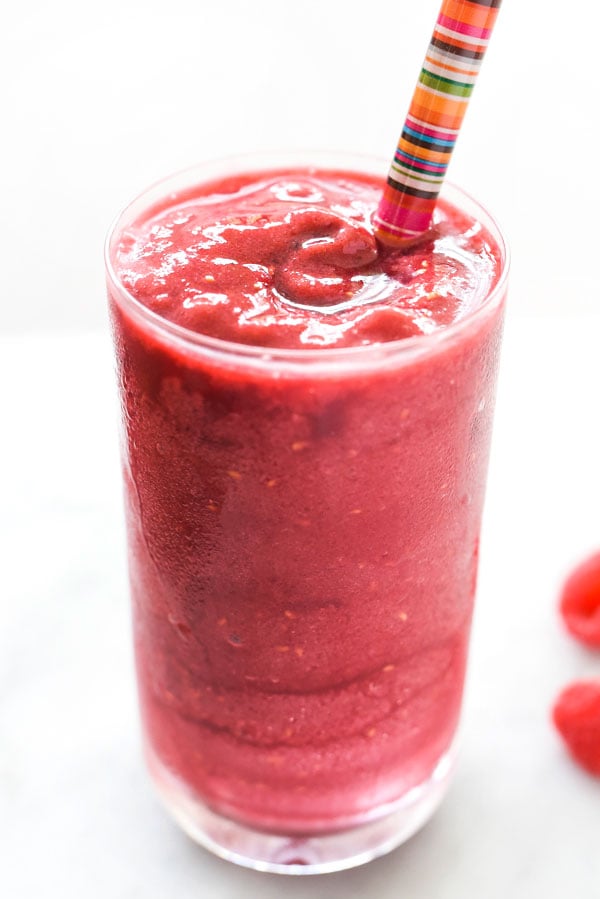 from FoodieCrush
Acai juice, pomegranate juice and raspberries are full of antioxidants with all sorts of health benefits in this sweet and tart superfood packed smoothie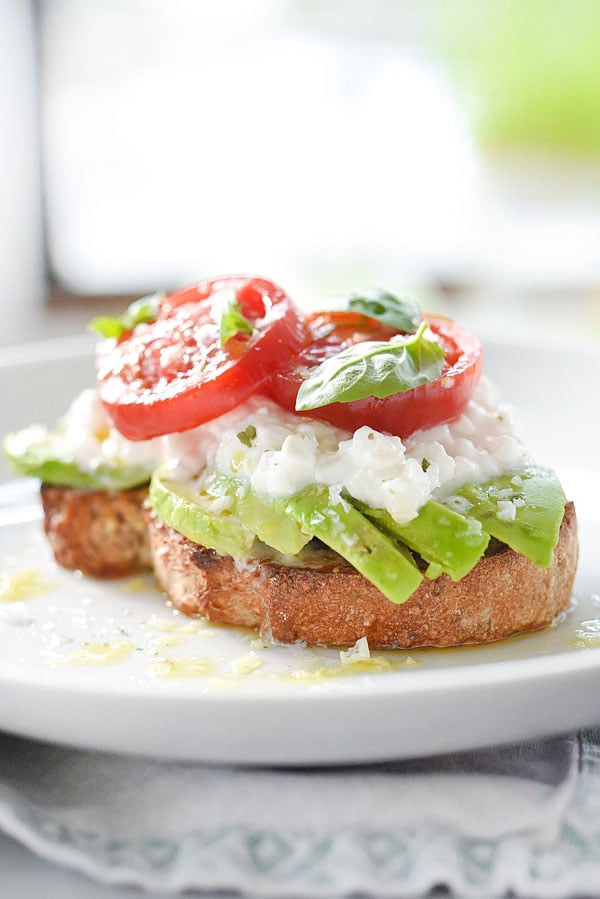 from FoodieCrush
Cottage cheese subs in for mozzarella in this healthy and simple avocado toast that's perfect for a favorite breakfast, lunch and snack, plus 10 more toasts to try
from Downshiftology
This hearty, and authentic Mexican breakfast can be made in just 10 minutes.
from Eating Bird Food
Full of protein and healthy fats, this avocado egg salad uses mashed avocado in place of mayo. It's super creamy, flavorful and great for breakfast, lunch, or even snacks. Enjoy it on your favorite bread, toasted, or on its own if you're watching carbs.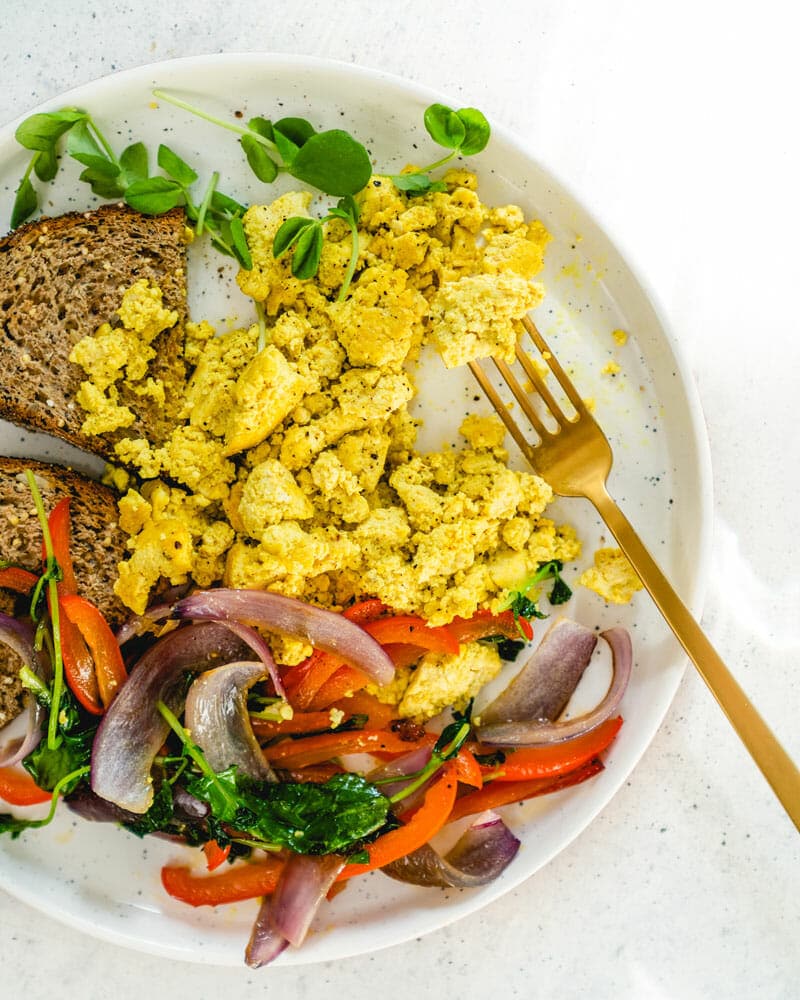 from A Couple Cooks
I'm not saying I would NEVER tell you to eat pie for breakfast, but if you're looking for an every day option that's a little easier on the waistline, these creamy, caramely oats are a lighter way to crush that pie craving.
from The Almond Eater
Whip up this vegetarian toast with the yummiest spicy yogurt sauce in just 10 minutes.
from Kitchen Confidante
Breakfast farro is a delicious alternative to oatmeal and a hearty and healthy way to start the day.
Make-Ahead Breakfast Ideas
The trick to nailing breakfast during the work week? Make-ahead breakfasts, baby. Whether it's overnight oats, freezer burritos, or breakfast muffins, work a little magic the night before, and you'll barely have to lift a finger come morning!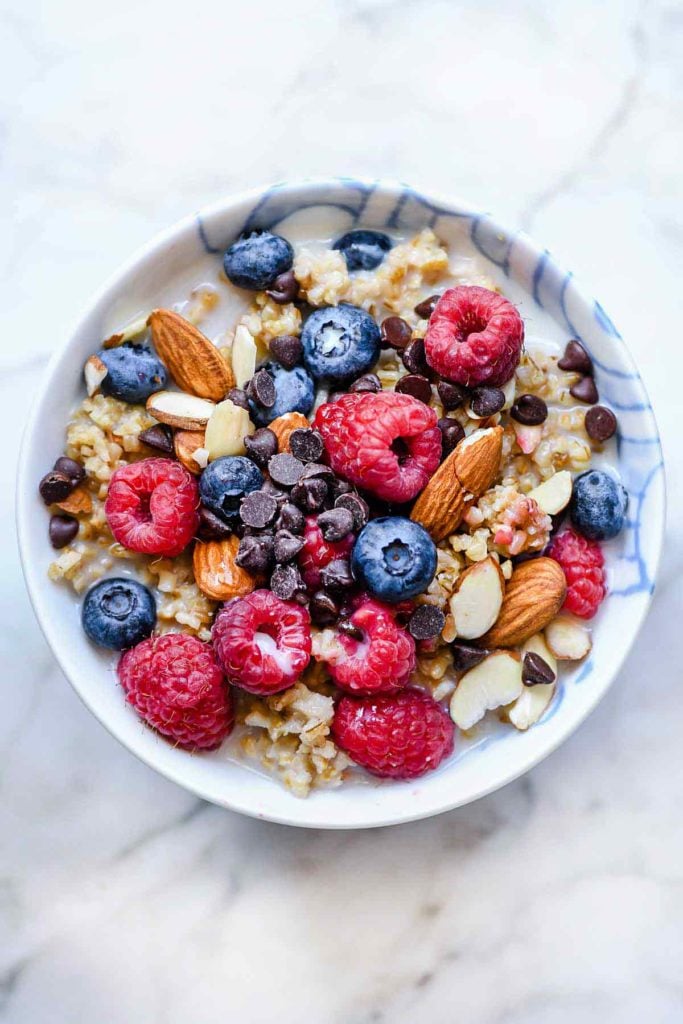 from FoodieCrush
Bust out that Instant Pot and get ready to make your mornings a whole lot easier with this quick and tasty recipe. Literally set it and forget it to make a batch for the entire week in less time than it takes for a morning shower. Pile on the toppings for a family-friendly breakfast everyone can enjoy.
from Number 2 Pencil
All your morning problems are solved with these hearty boxes, full of variety. Fresh fruit satisfies an a.m. sweet tooth, while eggs, cottage cheese, and nuts add plenty of protein for staying power.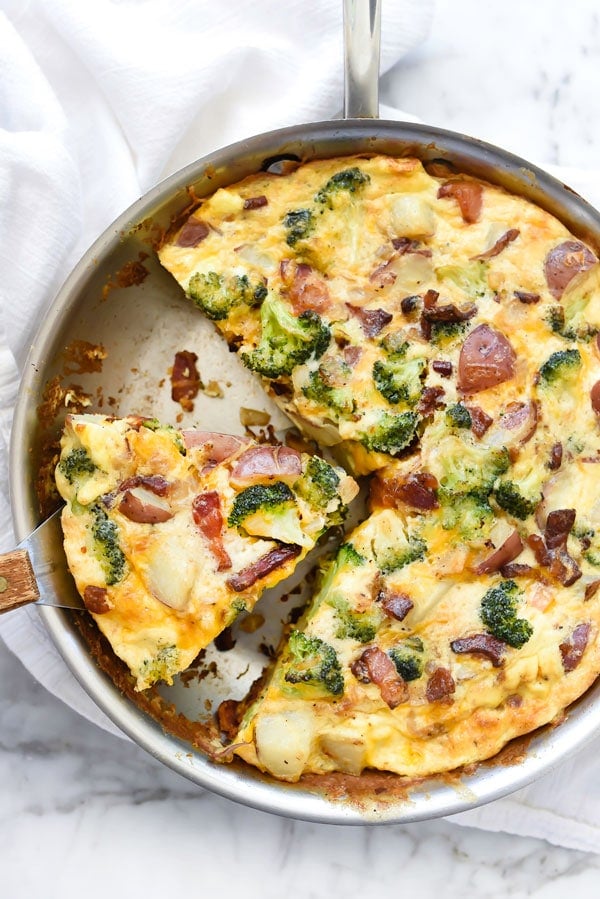 from FoodieCrush
This stunner only looks complicated–on-hand ingredients get tossed together for an easy dish that holds over beautifully in the fridge, and can do triple duty as breakfast, lunch and dinner.
from Cotter Crunch
This nourishing crustless zucchini pie with roasted peppers, fluffy eggs and feta cheese is free of everything –> gluten free, low carb, vegetarian, and also sugar free.
from Naturally Ella
Turns out you can have salad for breakfast, too! Think of this as a deconstructed omelette in a bowl with tender greens, potatoes, and perfectly cooked eggs. Add bacon, cheese, or a slice of toast to round out this veggie-friendly meal.
from The Almond Eater
Prep the sweet potatoes ahead of time for this breakfast bowl, then simply assemble the toppings and fry the egg when you're ready to eat.
from Clean Eats Clean Treats
Everyone has time for chocolate in the morning, am I right? These yummy treats feel indulgent, but are packed with healthy ingredients like oats, hemp, and chia seeds to get your morning off on the right foot.
from The Delicious Plate
Make these delicious beauties the night before, then in the morning, grab and go!
from Eat with Clarity
This light, but protein-packed breakfast bowl is an easy breakfast that's great for meal prep. Made with fluffy quinoa, sautéed kale, creamy avocado, dairy free pesto (use regular if you prefer), and a deliciously jammy egg, it will start your day out on the right foot.
from Snixy Kitchen
These healthy breakfast bars are filled with homemade berry chia jam or your favorite store-bought jam, and are naturally sweetened with just a bit of coconut sugar and maple syrup. They're also gluten-free, and are made with whole grain oat flour, mildly sweet sorghum flour, and rolled oats, for an amazing nutty flavor.
from FoodieCrush
These healthful mini frittatas are a great grab and go breakfast or even lunch with loads of flavor, and make a great appetizer too.
from The Bojon Gourmet
These easy tahini chia pudding cups get a PBJ vibe from earthy tahini & bright fruit compote that's totally sugar free.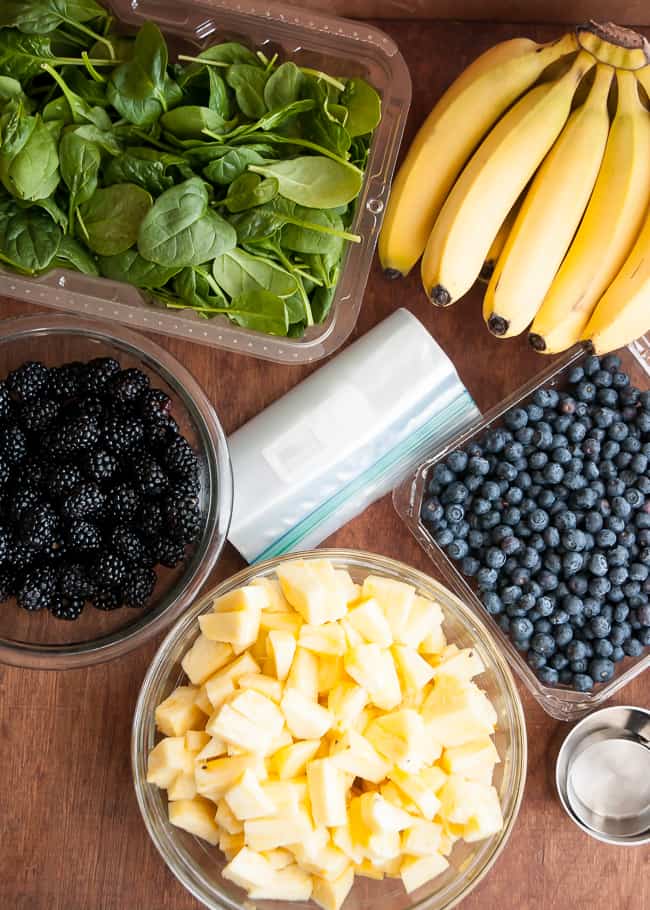 from Hello Glow
We all love a green smoothie, but sometimes it feels a little too time-consuming to pull out all the ingredients on groggy weekdays. Prep a bunch of packets to store in the freezer and never go without your greens again!
from FoodieCrush
Oats, cherries, berries and banana soak in almond milk overnight in the refrigerator to create a no-cook red, white and blue layered, healthy on-the-go breakfast in a jar. Such an easy, healthy breakfast idea!
from Ambitious Kitchen
These 30-minute, low carb egg cups are full of healthy veggies and protein, plus crumbles of feta in every bite. Make up a batch ahead of time and enjoy them for quick and easy breakfasts all week long.
from Erin Lives Whole
This cozy breakfast dish makes enough for breakfasts all week, tastes like banana bread in oatmeal form, and is naturally sweetened with maple syrup.
from FoodieCrush
Frittata egg breakfasts are usually a meal to share, but this two-egg, single-serving recipe packed with fresh asparagus, mushrooms, green onion and a sprinkling of goat cheese is the perfect way to enjoy a quick and healthy breakfast idea for one.
from Hungry Hobby
Roasted red peppers are the secret ingredient in this time and money saving breakfast option. Make a few to stash in your freezer and skip the drive through on your way to work with plenty of protein to get you through the day.
from Little Spice Jar
Packed with plenty of veggies, this customizable breakfast casserole is a stellar make-ahead dish (with lots of leftovers to enjoy all week long).
from Cookie and Kate
Is it really a breakfast round-up without a breakfast burrito?? Luckily, you don't have to answer that. This vegetarian-friendly freezer option still packs plenty of protein thanks to beans, eggs, and a little cheese.
from FoodieCrush
With just the right amount of maple syrup sweetness, this healthy combo of oats, nuts, dried cranberries, and flaky coconut is an easy granola recipe you can eat chunky or clumpy, and perfect to eat with yogurt or milk.
from Minimalist Baker
To make your overnight oats, simply add these ingredients to a small jar or bowl with your preferred sweetener (we love maple syrup or stevia!). We also added peanut butter to this version for a flavor and protein boost!
from Skinnytaste
This satisfying, flavorful breakfast taco scramble is made with potatoes, turkey taco meat, scrambled eggs and salsa. It can easily be made vegetarian or vegan (skip the taco meat or use your favorite vegan substitute if you'd like).
from How Sweet Eats
Prep, pack and freeze your smoothies ahead to save time each and every bright morning.
from Gimme Some Oven
You can prepare a few weeks' worth of these breakfast burritos in under and hour, and customize them just about however you'd like.
from Sally's Baking Addiction
These 1-bowl healthy oatmeal cups are quick and easy, taking just 30 minutes to make, and are great for the whole family.
from Simply Quinoa
Flavored with banana, peanut butter, oats, quinoa, and chocolate, these breakfast cookies taste like dessert, but are healthy enough for breakfast.
from Iowa Girl Eats
These parfaits are a quick and easy gluten-free breakfast recipe. Assemble once then grab and go for easy breakfasts all week long.
from Wellness by Kay
This hearty egg casserole is packed with healthy broccoli, lean protein from turkey bacon, and just the right amount of cheese, to keep you satisfied well until lunch time.
from Coffee & Crayons
Incredibly easy to prepare and clean up, there's an added bonus to this easy breakfast food (especially if you have young children) – no cereal spills or tiny toast crumbs all over the place.
from Baker by Nature
Loaded with carrots, apples, raisins, nuts, and coconut, they're sure to become one of your new favorite muffin recipes.
from Real Food Whole Life
The best part of this pudding is it can be made and stored ahead, making it the perfect grab and go breakfast option. It also makes a lovely light dessert when you're craving something a little sweet.
from Yes to Yolks
Loaded with healthy fats, fiber, and protein these power balls will keep you full. Plus, they're flippin' delicious.
from Two Peas and Their Pod
This super filling and vibrant breakfast bowl is the perfect way to start the day. Prep the veggies and potatoes ahead of time, so all you have to do it reheat them and make your eggs!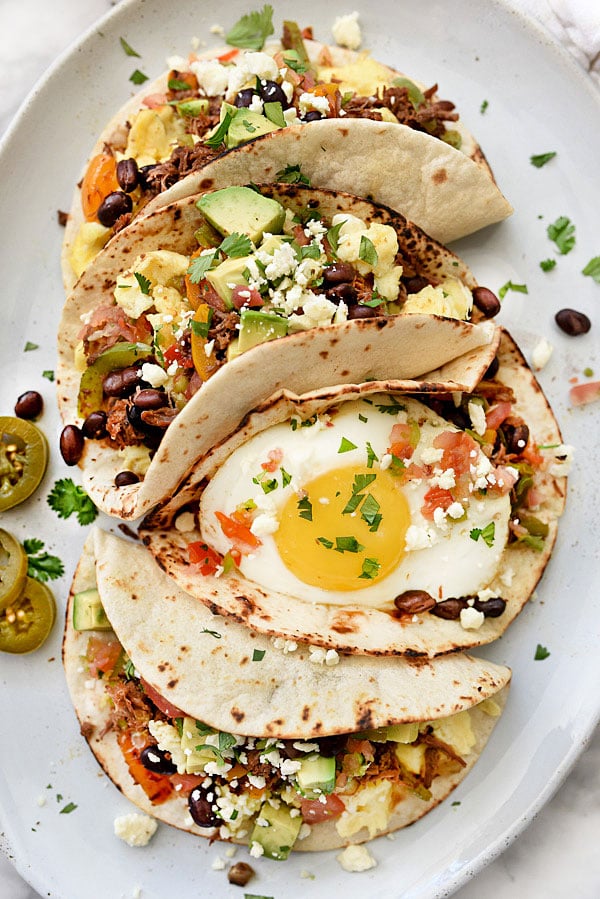 from FoodieCrush
Let's taco-bout the ultimate breakfast shall we? I believe in tacos for every meal of the day, especially when they can be put together fast.  Stuffed with leftover shredded beef, sweet peppers, and scrambled eggs, this will be a new family favorite.
If you make this recipe, please let me know! Leave a ⭐️⭐️⭐️⭐️⭐️ rating on this recipe below and leave a comment, take a photo and tag me on Instagram with #foodiecrusheats.
Print
Microwave Egg Breakfast Sandwich
In the time it takes to toast a slice of bread, you can have a microwave egg breakfast sandwich loaded with vegetables and creamy cheese.
Ingredients
1

Everything bagel thin

¾

cup

egg whites

10-15

fresh spinach leaves

1

wedge Laughing Cow Herb & Garlic Cheese

2

slices

tomato

2-4

slices

avocado

kosher salt

Cholula hot sauce
Instructions
Toast the bagel thin in the toaster. In a small bowl (I used disposable bowls at the office), whisk the egg whites and add the spinach leaves then season with kosher salt. Cook on HIGH in the microwave for 1 minute 30 seconds, keeping an eye on the eggs so they don't overflow.

Spread a wedge of the cheese on the toasted bagel thin and add slices of tomato. Spoon the cooked egg out of the bowl in a single patty and place on top of the cheese and tomato, and top with avocado. Season with more salt and hot sauce if desired.
Nutrition
Calories:
350
kcal
|
Carbohydrates:
34
g
|
Protein:
27
g
|
Fat:
12
g
|
Saturated Fat:
4
g
|
Cholesterol:
16
mg
|
Sodium:
627
mg
|
Potassium:
737
mg
|
Fiber:
5
g
|
Sugar:
3
g
|
Vitamin A:
1637
IU
|
Vitamin C:
14
mg
|
Calcium:
57
mg
|
Iron:
1
mg
We send good emails. Subscribe to FoodieCrush and have each post plus exclusive content only for our subscribers delivered straight to your e-mail box.
Follow me on Instagram, Facebook, Pinterest and Twitter for more FoodieCrush inspiration.
As always, thank you for reading and supporting companies I partner with, which allows me to create more unique content and recipes for you. There may be affiliate links in this post of which I receive a small commission. All opinions are always my own.