From the best caprese salads to caprese skewers and the classic caprese sandwich, this list of 20 favorite tomato, mozzarella and basil themed recipes will have you going crazy for caprese.
You know those quizzes you see all over the internet touting, "Choose your favorite XX and we'll tell you your personality type"? Well, if I had to choose, my favorite-salad-personality-clone would be the caprese salad.
There's not much you can't do with the basic ingredients of the classic caprese salad, from the classic caprese salad to caprese skewers to caprese-topped chicken dinners, all you need to get started is:
fresh and creamy mozzarella (any shape or size, and ultra-creamy burrata makes things even that much better)
the season's best tomatoes (hopefully still warm from the garden)
spicy basil that smells of summer
the best fruity olive oil your wallet can afford
kosher salt and freshly ground pepper for that hit of spice we all need in our day
Alone as a preamble salad or served as a potluck side dish that will be the first to disappear, a classic caprese is pure love on a plate, in a bowl, or on a platter. But take those classically fresh Italian ingredients and add a dose of inspiration and you have so much more: a topper for chicken, or spritzing up toasts, or making breakfast eggs even more of the best way to start your day. The caprese personality is one everybody will love.
The season is now to capture the rapt ripeness of the best tomatoes. Get them before the getting's gone. It's time to get your caprese on.
Start with this list of 20 caprese recipes to crush on now.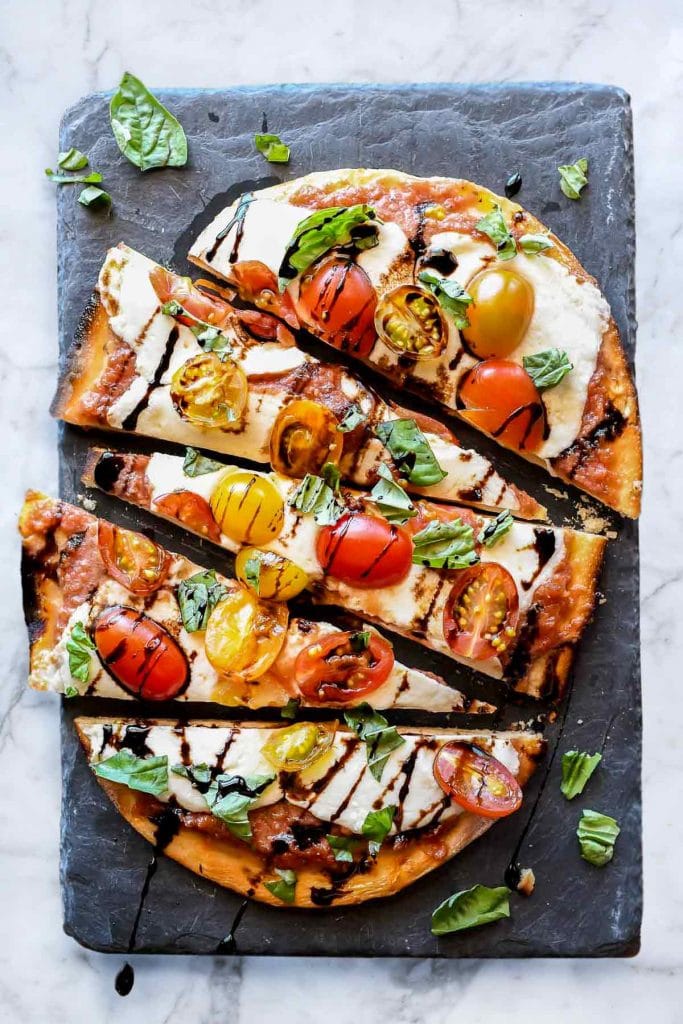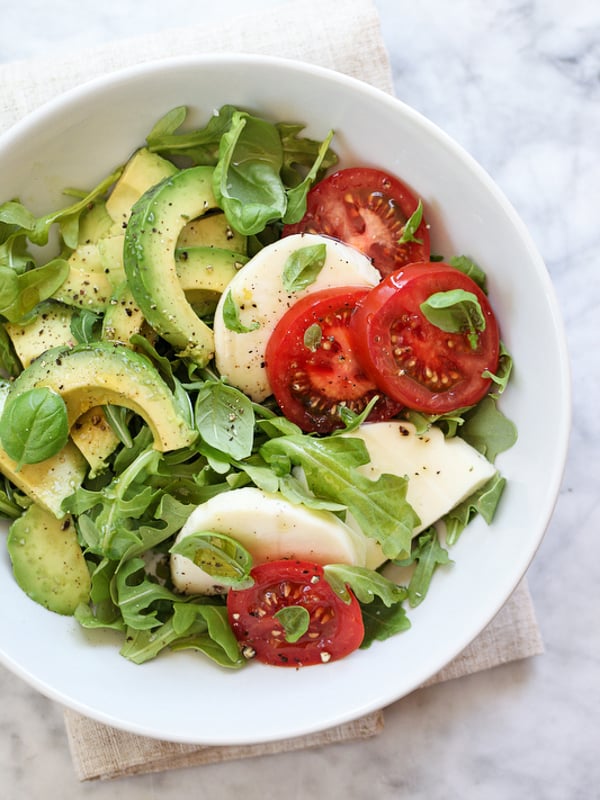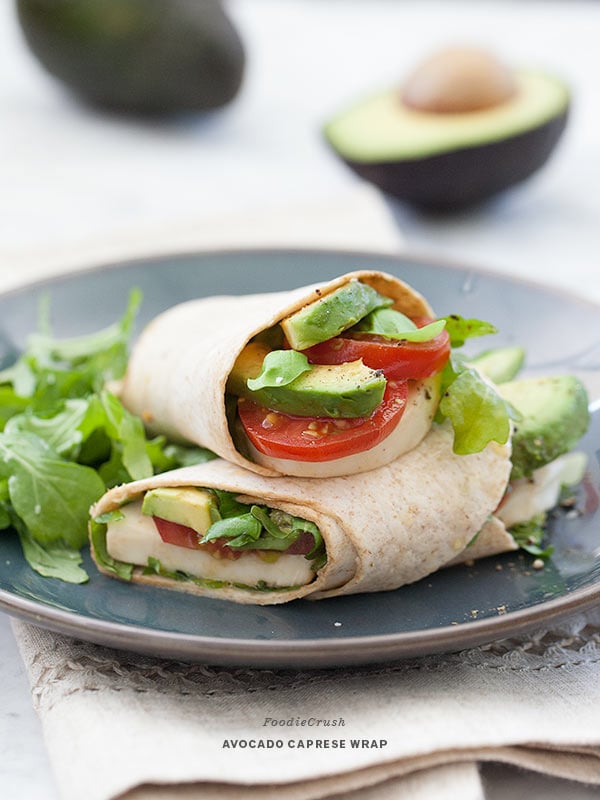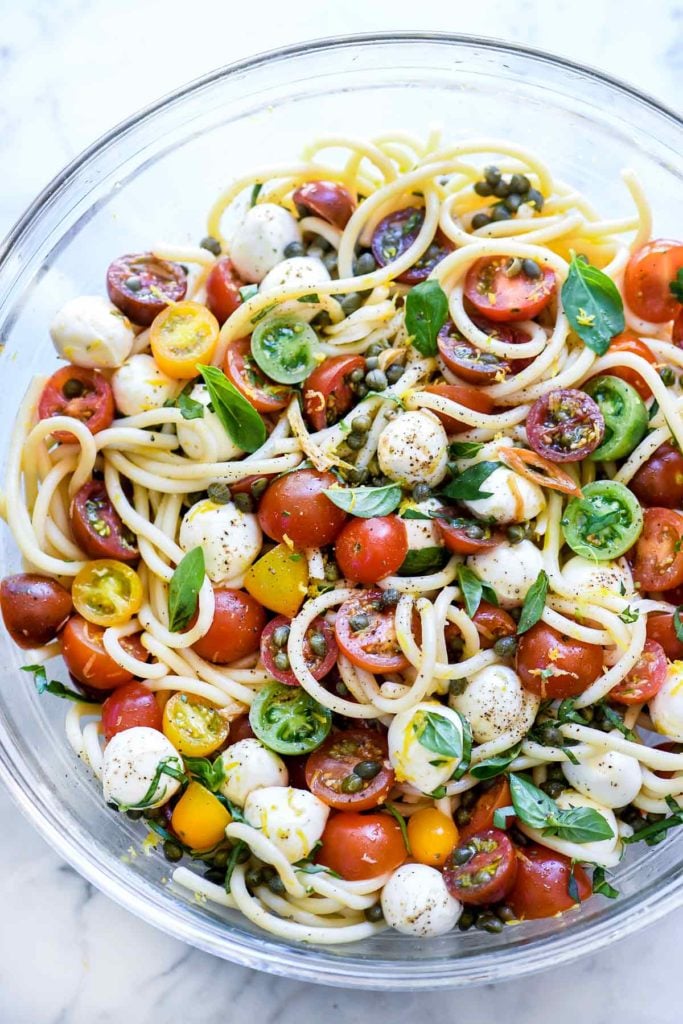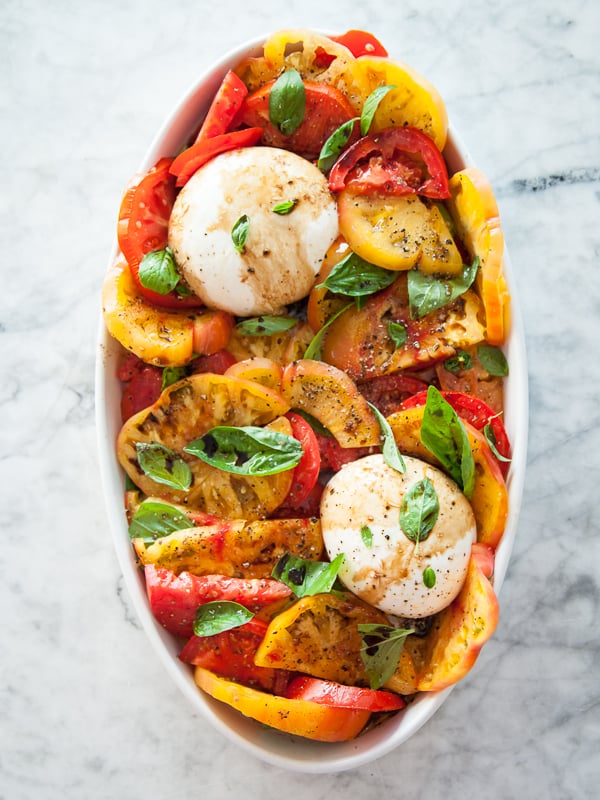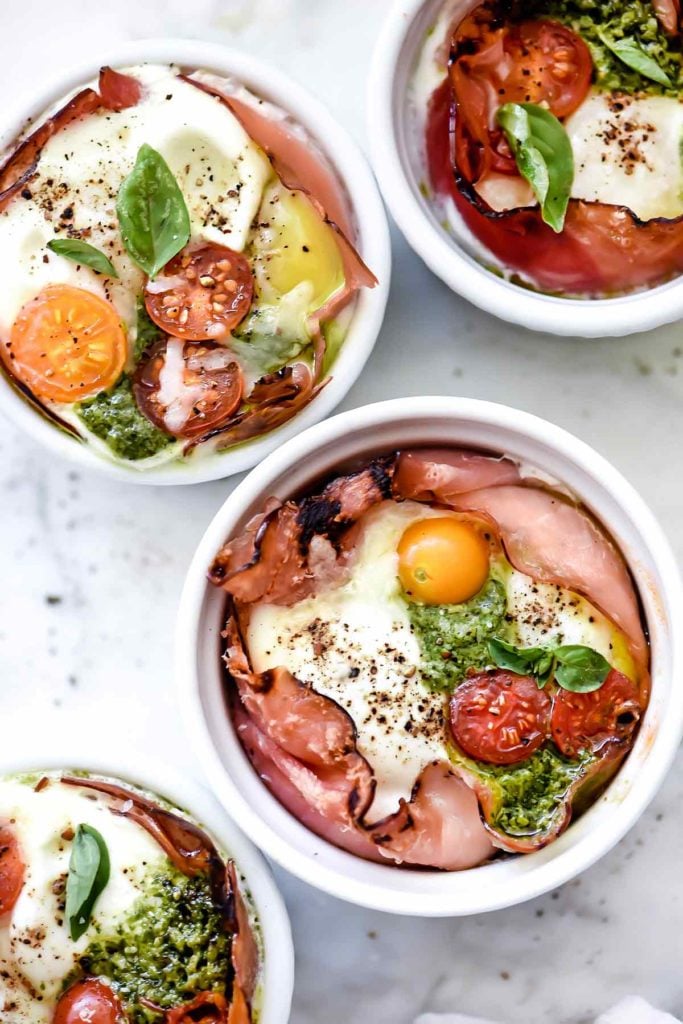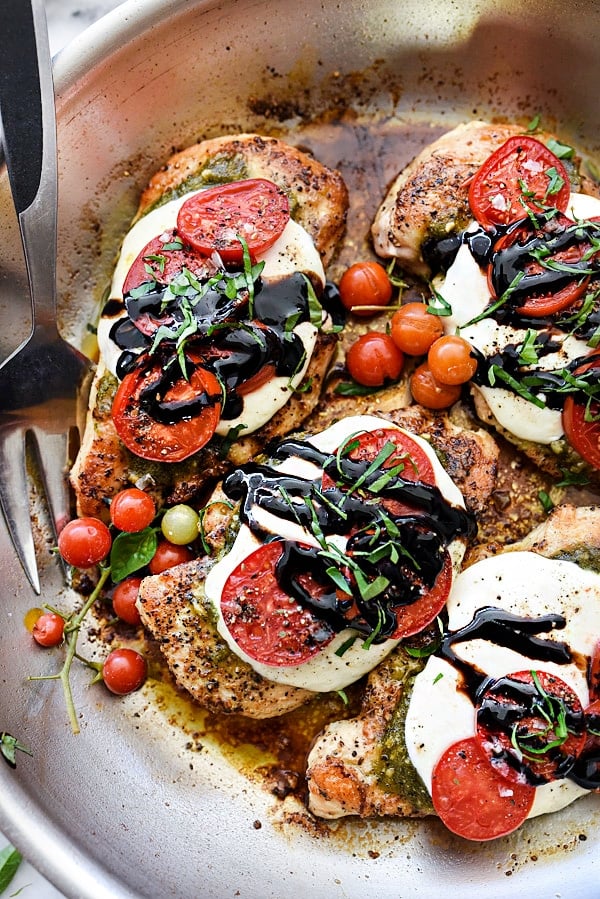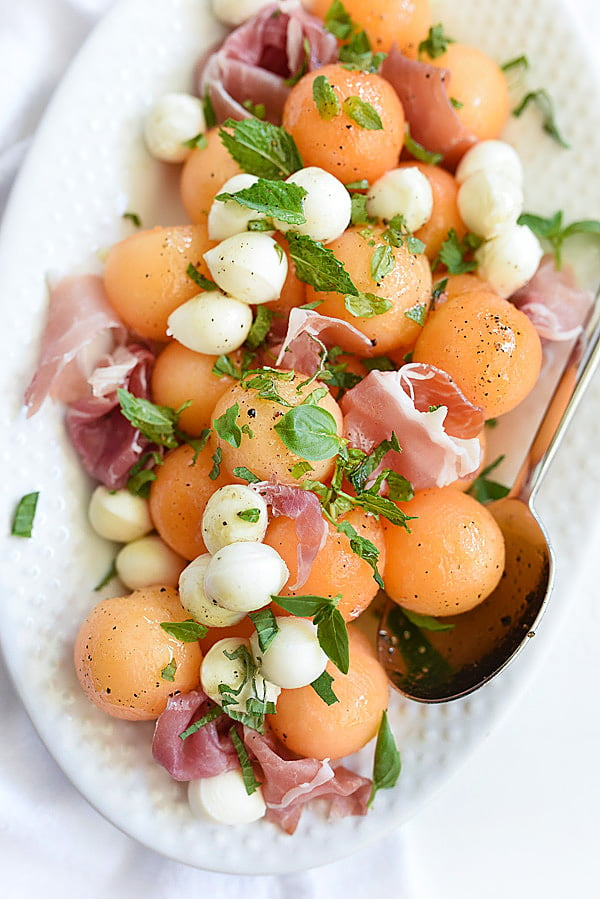 More Favorite Summer Recipes to Make and Love
Have a favorite caprese recipe you don't see here? Leave a comment below or email me, I'd love to hear!
Thanks for reading and subscribe to FoodieCrush to have each post delivered straight to your e-mail box.
Learn more about my printed day-planner Nourished Planner here, and sign up for free, emailed weekly meal plans.
Follow me on Instagram, Facebook, Pinterest and Twitter for more FoodieCrush inspiration.
As always, thank you for reading and supporting companies I partner with, which allows me to create more unique content and recipes for you. All opinions are always my own.