If you're in need of easy breakfast ideas, look no further! This list of 15 quick and healthy breakfast ideas will have you out the door and on the go in no time.
Healthy Breakfast Ideas
We've heard it and know it by heart—the oft-repeated mantra, "breakfast is the most important meal of the day."
But too often the back-to-school rush of packing lunches, figuring out dinner plans, choosing healthy snacks, etc., breakfast can get left behind in the shuffle.
Even if you're not sending littles (or bigs) out the door, I'm all about having options to mix up my healthy breakfast eating routine, because you KNOW I'm not one to skip any meal, but most importantly not breakfast and my daily time-to-be-just-with-me quiet time.
This list of 15 quick healthy breakfast recipes provides three week's worth of weekday breakfast options that will get you out the door quickly without sacrificing your diet, sanity, or valuable hair blow-drying time.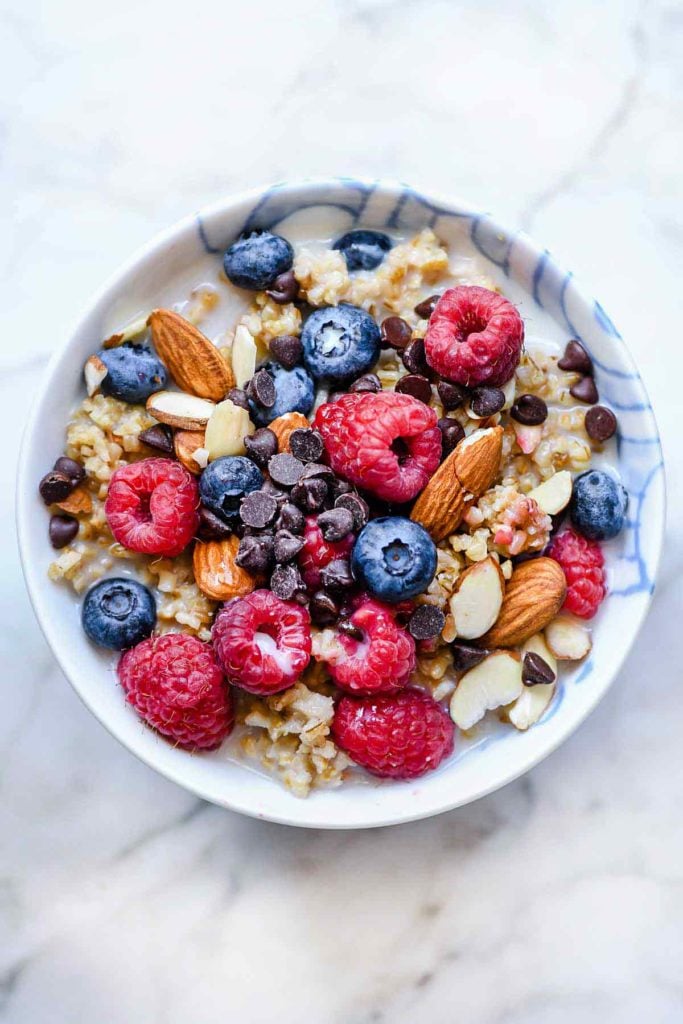 FoodieCrush
Bust out that Instant Pot and get ready to make your mornings a whole lot easier with this quick and tasty recipe. Literally set it and forget it to make a batch for the entire week in less time than it takes for a morning shower. Pile on the toppings for a family-friendly breakfast everyone can enjoy.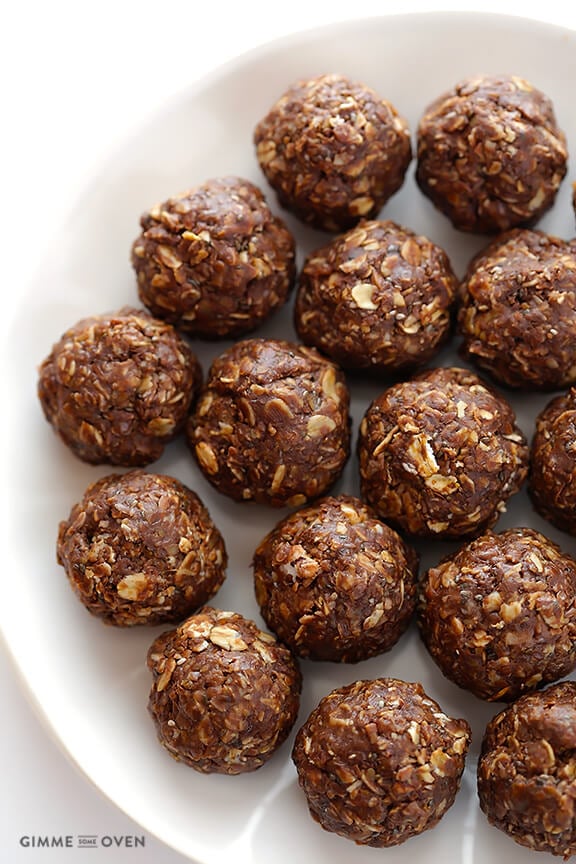 Gimmie Some Oven
Everyone has time for chocolate in the morning, am I right? These yummy treats feel indulgent, but are packed with healthy ingredients like oats, flax, and chia seeds to get your morning off on the right foot. Plus cocoa powder=antioxidants.
Number 2 Pencil
All your morning problems are solved with these hearty boxes, full of variety. Fresh fruit satisfies an a.m. sweet tooth, while eggs, cottage cheese, and nuts add plenty of protein for staying power.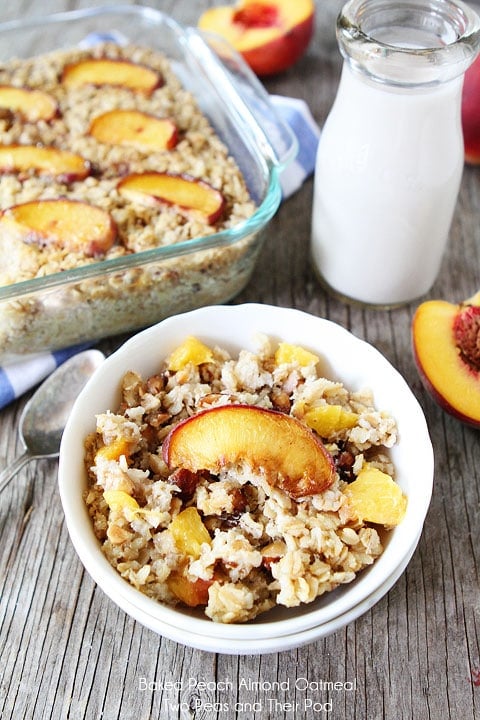 Two Peas and Their Pod
Forget those powdery oatmeal packets full of sugar. Bake up this tempting multi-serve dish to reheat on busy mornings, and feel good knowing you're sending your family out the door with a healthy option no one will ever guess has less of the sweet stuff.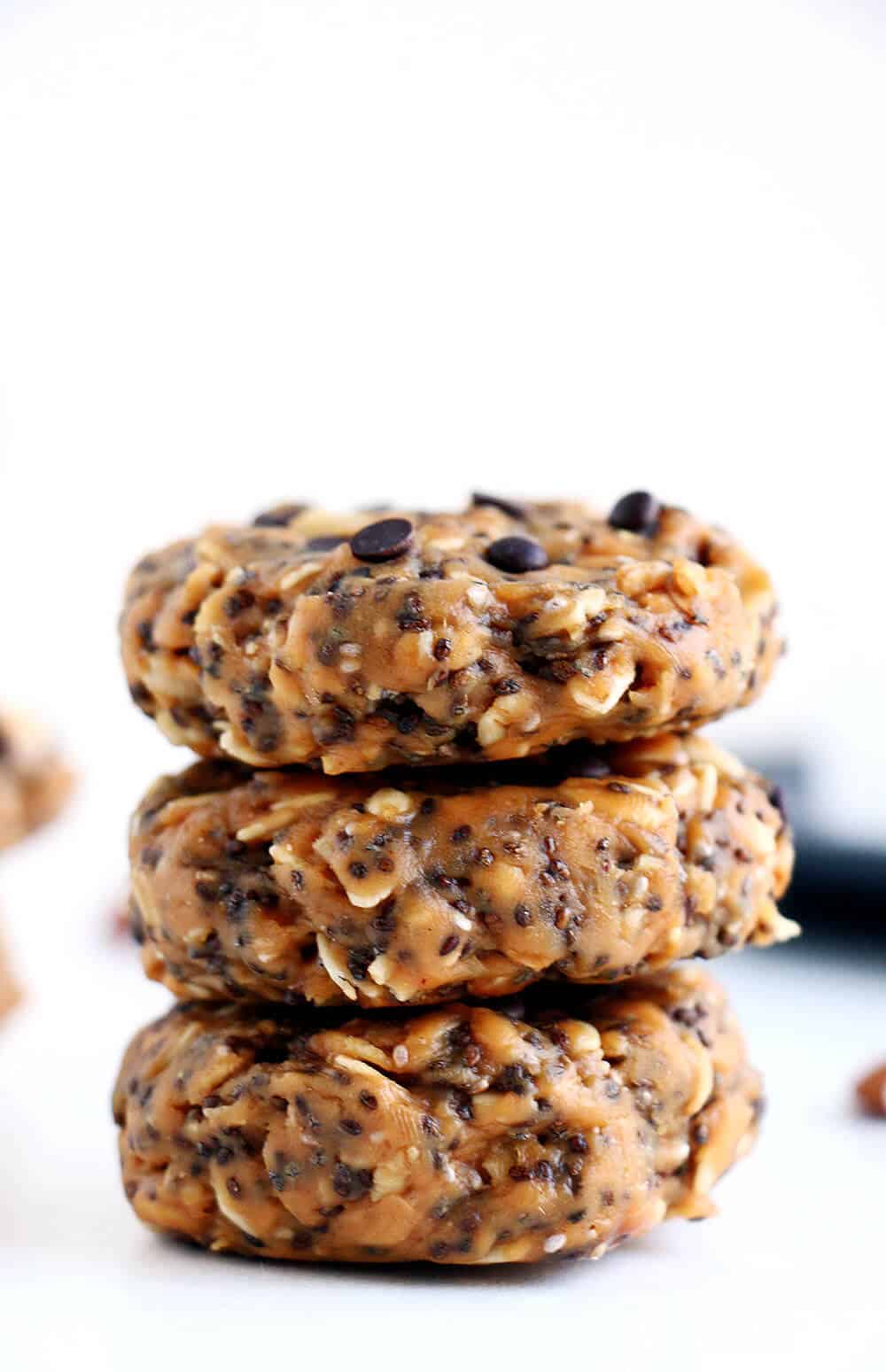 I Heart Naptime
Make these in minutes and have a healthy breakfast option that will stay good for weeks.  Just five basic ingredients plus your choice of mix-ins such as chocolate chips, nuts, or dried fruit — totally winning the back-to-school breakfast game!
Yummy Healthy Easy
Everyone has heard of oats, but have you tried this apple pie-inspired version? Creamy yogurt, chia seeds, apples and pecans elevate a classic.
Foodie Crush
Forget the drive-thru, these grab and go breakfast sandwiches can be totally meal prepped ahead and are just as good with sliced hard boiled eggs, too. Arguably my favorite healthy breakfast idea!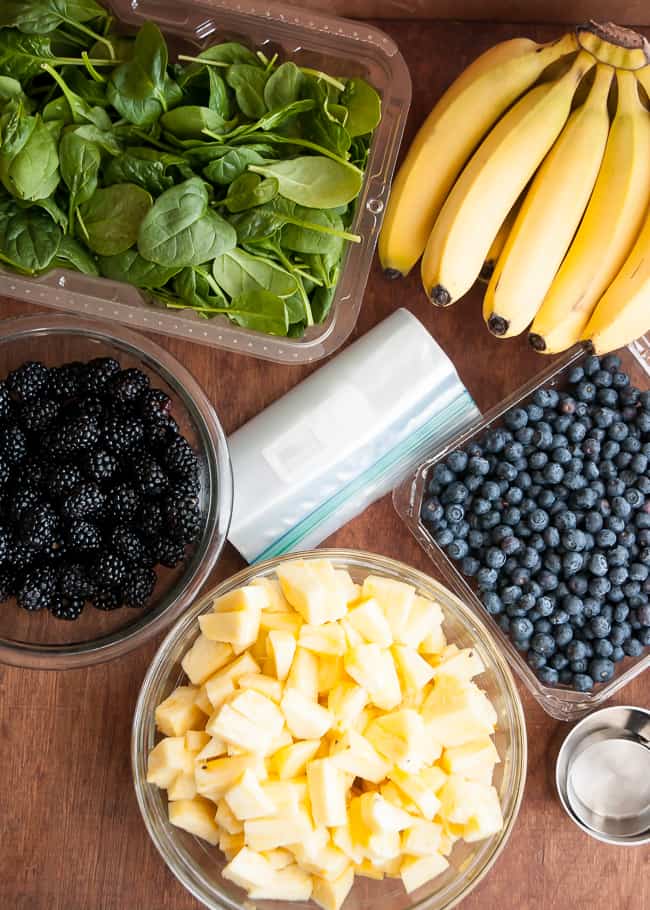 Hello Glow
We all love a green smoothie, but sometimes it feels a little too time-consuming to pull out all the ingredients on groggy weekdays. Prep a bunch of packets to store in the freezer and never go without your greens again!
Foodie Crush
Oats, cherries, berries and banana soak in almond milk overnight in the refrigerator to create a no-cook red, white and blue layered, healthy on-the-go breakfast in a jar. Such an easy, healthy breakfast idea!
The Kitchen Girl
This make-ahead egg bake is worth a little extra prep on a weekend or more relaxed weekday. Packed with leafy greens and veggies, this healthy dish is an easy option for a quick dinner you can reheat for breakfast or lunch throughout the week .
Honey and Lime
How cute are these little love muffins?? This breakfast all-star mash up can be thrown together in about 30 minutes for a hot breakfast, or baked in advance to grab and go. Have maple syrup on hand for dipping and earn extra pancake points with the kiddos.
Hungry Hobby
Roasted red peppers are the secret ingredient in this time and money saving breakfast option. Make a few to stash in your freezer and skip the drive through on your way to work with plenty of protein to get you through the day.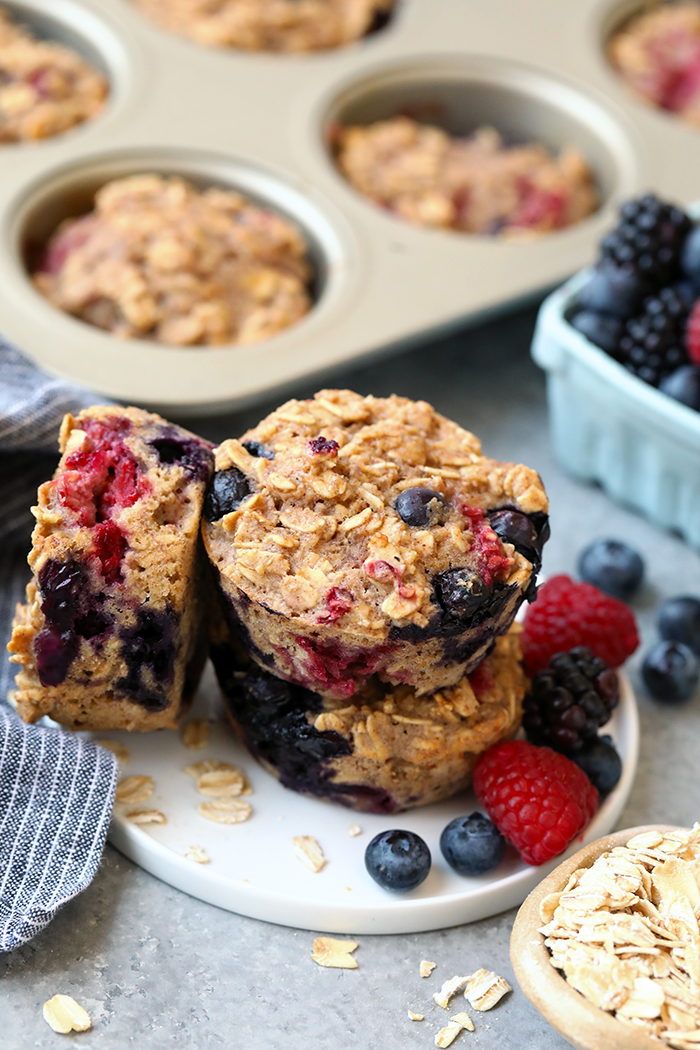 Fit Foodie Finds
These wholesome portable bites can easily be customized to suit everyone's tastes, but Lee makes them totally scrumptious with loads of berries and a touch of honey.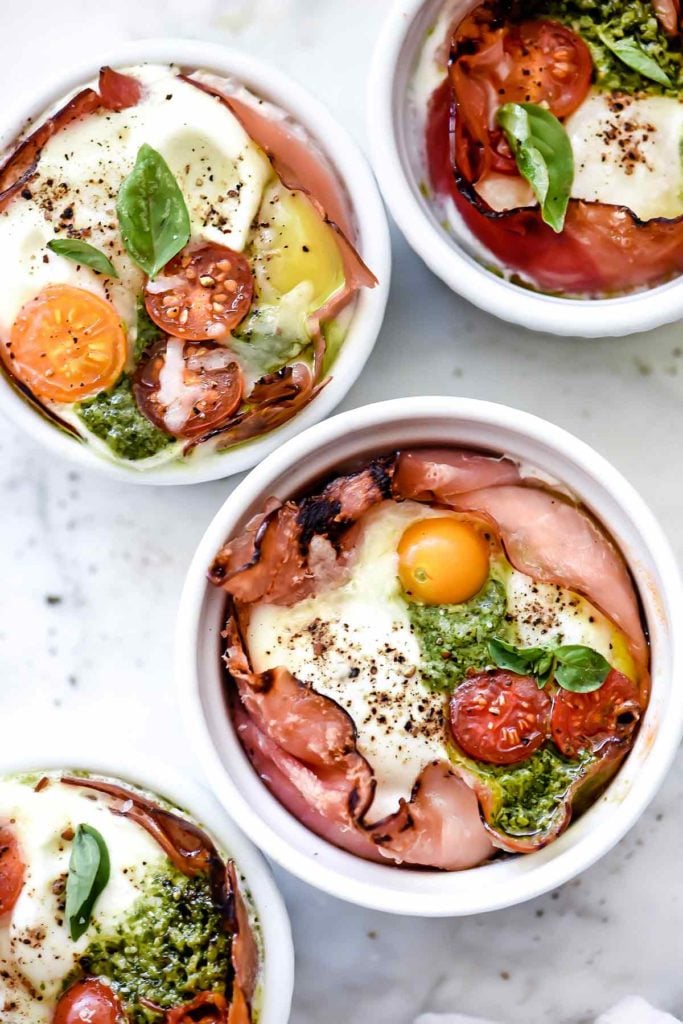 Foodie Crush
This fancy-schmancy looking breakfast looks impressive, tastes even better, and can be cooked in minutes using a — wait for it — microwave. Yes! Pesto, seasonal cherry tomatoes, ham, cheese and eggs come together for a healthy spa-style breakfast to make any day feel special.
Cookie and Kate
Is it really a breakfast round-up without a breakfast burrito?? Luckily, you don't have to answer that. This vegetarian-friendly freezer option still packs plenty of protein thanks to beans, eggs, and a little cheese.
Want More Healthy Breakfast Ideas?
Tell me, how do YOU make it through the crazy morning rush? Email me with your favorite easy breakfast ideas or morning simplifiers that help get you from Monday to Friday.
Craving more life balance, less stress, and better health? Check out my Nourished Planner, the daily planner to help create simplicity and under-schedule your life.
We send good emails. Subscribe to FoodieCrush and have each post plus exclusive content only for our subscribers delivered straight to your e-mail box.
Follow me on Instagram, Facebook, Pinterest and Twitter for more FoodieCrush inspiration.
As always, thank you for reading and supporting companies I partner with, which allows me to create more unique content and recipes for you. There may be affiliate links in this post of which I receive a small commission. All opinions are always my own.