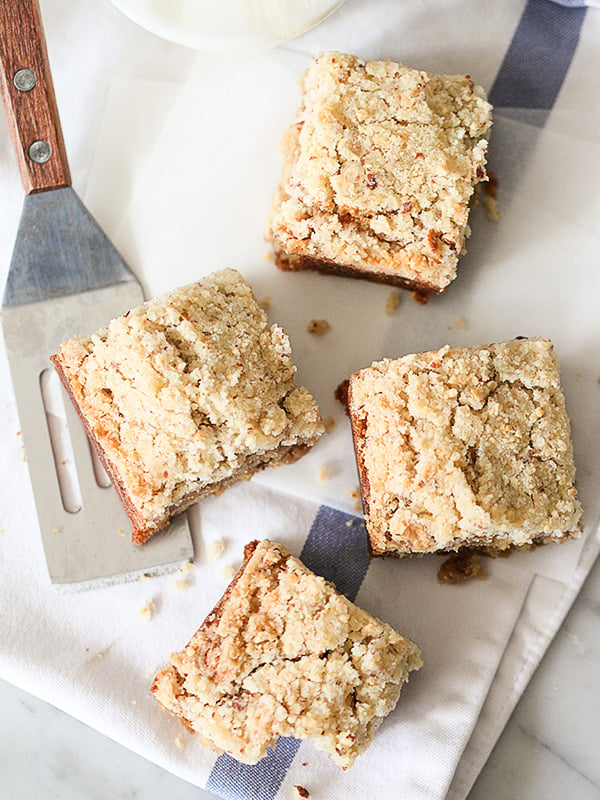 Things around here have floated back into a familiar groove.
Smudge is back in school so sleeping in is saved for the weekends and random mommy daughter excursions during the day have come to a halt. The one thing that stays constant is my little girl's request for an after school snack as soon as her backpack hits the floor. I wish she'd learn to pick that up. But then, the apple doesn't fall far from the tree.
We have our routine when she walks in the door. I tell her to wash her hands. She heads straight for the kitchen in search of sustenance.
This sweet after school treat is a mash-up of two food bloggers' recipes I've had the luck to taste for myself straight from their sugar laced ovens.
The result? I think you can tell for yourself by Smudge's reaction below.