We all know avocados are a fruit, not a vegetable, right? And we've come to realize avocados make salsas infinitely better by adding a touch of creaminess for the dipping.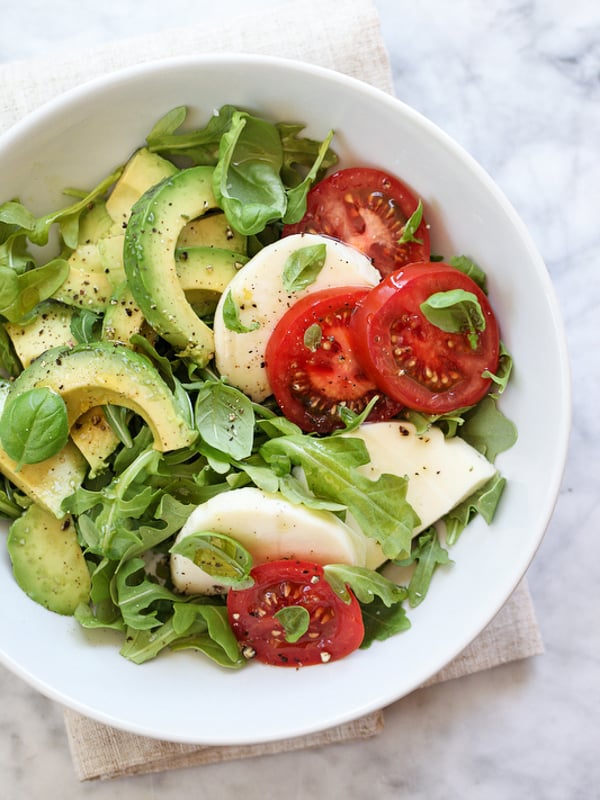 But crunchy? Avocados are wha, wha, what? Crunchy?
Okay, maybe avos themselves don't possess that potato chip crunch, unless of course it's deep fried and made into a taco. Now that's got some munch.
Caprese salads on the other hand are smooth. They're the cool kids in school. Creamy mozzarella slices paired with the freshest of juicy tomatoes.
So when another smooth operator like the avocado slides on in, it's time for a little texture. Welcome to class Mr. spicy arugula.