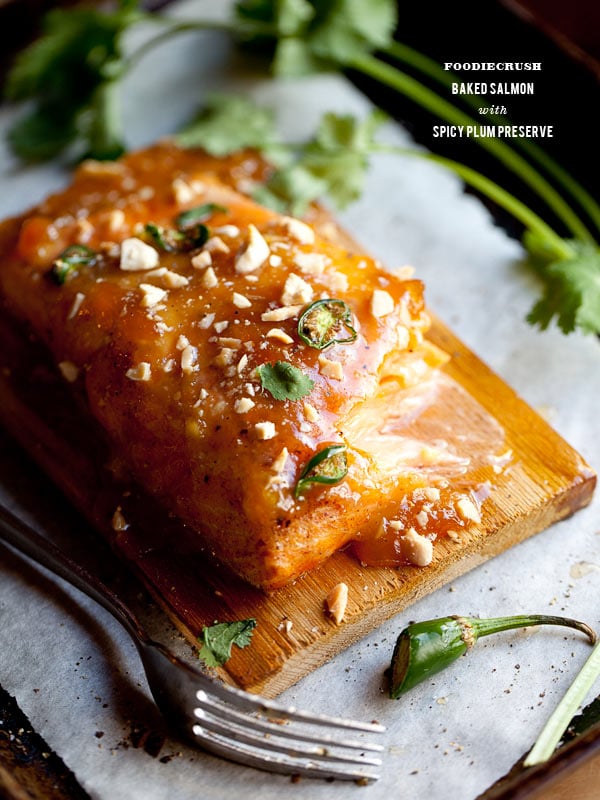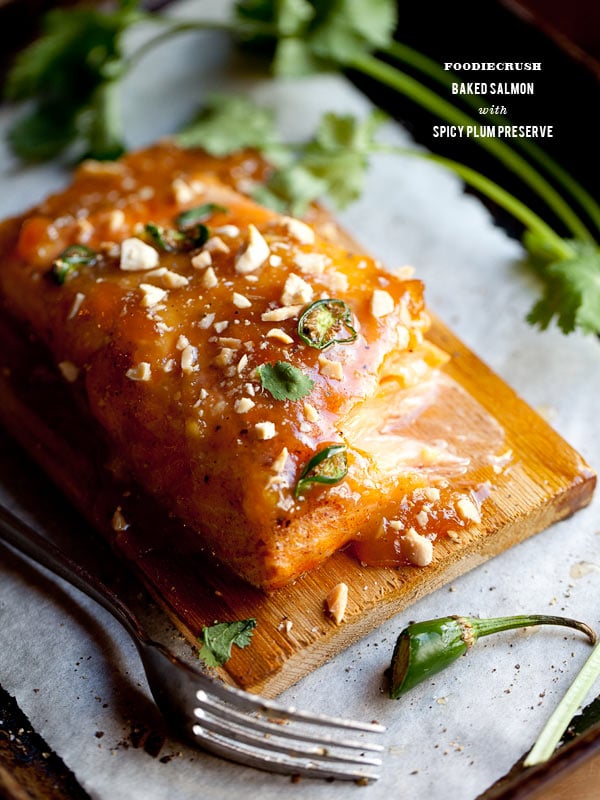 You've been there, we all have in one form or another. You've invited friends over for a weeknight bite and a sip, but the bossman says, "You know that campaign you were working on for Friday? Guess what? Times change and you will too. It's due tomorrow." Sucks to be you is what you're thinking and then you realize, oh wait, he's got his coat and his cute little lunchbox his wife packed for him and HE'S the one walking out the door.
But wait! I have friends coming over and I still need to stop by the grocery store for the main dishalish. I still need to grab some vino at the wine store and vacuum the top layer of dog hair off the floor.
What's a hostess to do?
Take the short cut route and make an elegant dish look hard but when in reality it's oh so easy.
My secret? It's all about pairing sweet with savory and the easiest way to do this is with a little ingredient most people think of as the last letter in that dastardly sand of a PB&__. This is where the smoke and mirrors come into play.
Jam, jelly, preserves. Melting a little butter in a saucepan with a high-quality preserve equals instant sweetened flavor and jammy caramelization for poultry, fish or even bacon. Did someone say bacon? Toss in an herb or spice and you have instant awesome sauce.
There are very few jams I will purchase at the grocery store, like maybe two. Most of them have a manufactured taste and I prefer a chunky, real fruit flavor. So the number one jam I buy is Bonne Maman—Four Fruits is my favorite—and that's the way its been for years. The proof is in my disorganized cupboard where I save the stylin' jars with their gingham checked lids to store soups and sauces and to use for making and shaking my homemade salad dressings or making quick pickles or jalapenos.
~~~~ GIVEAWAY ~~~~
You know you want some of your own, and I'm going to give you the chance to win some of your own. The folks at Bonne Maman want you to try out their new Golden Plum Preserves and their popular Strawberry and Fig Preserves too.
There are two ways to enter to win:
1. LIKE my photo of Baked Salmon with Spicy Plum Preserve on THIS Pinterest board. Leave your Pinterest username in the comments below (and a let people know you're on Pinterest :) )
2. For an additional entry sign up for Bonne Maman's newsletter at the bottom of THIS PAGE and leave an additional comment below.
That's it. Of course I'd love to know you follow me on all of the social media outlets and of course I want to hear what you think of the recipe, but that's not required to enter, I just like knowing what you think: the good, the bad and the delicious.
Details: The contest starts November 5th at 12:00 am PST and will end November 15th at 11:59 PM PST. Winner will be drawn at random and contacted via email. Winner will have 48 hours to respond before another winner is chosen at random. Winner must reside within the continental US and The prize will be shipped by Bonne Maman. Bonne Maman has compensated me for this post and provided me with samples of the Golden Mirabelle Plum Preserves. All opinions are my own and I'm happy to share this product with my readers.
Good luck friends and happy Monday!
Print
Baked Salmon with Spicy Plum Preserve
A no-fuss recipe for easy entertaining that looks like so much more.
Ingredients
4 6-

ounce

Wild Salmon filets

2

tablespoons

unsalted butter

1

tablespoon

fresh ginger

minced

1

cup

Bonne Maman Golden Plum Mirabelle Preserve

⅓

cup

chopped Marcona almonds

1

serrano pepper

thinly sliced

kosher salt and freshly ground peppermint

¼

cup

cilantro leaves

4

small cedar planks
Instructions
Preheat oven to 400 degrees.

Rinse salmon filets and pat dry with paper towels. Place fish on cedar planks, season with kosher salt and black pepper and put planks on a large baking sheet.

Melt butter over medium heat in a small saucepan. Add ginger and cook for 1 minute. Add Bonne Maman Golden Plum Mirabelle Preserve to saucepan, mixing well with butter and ginger and cook for 2-3 minutes or until flavors have melded. Remove from heat.

Coat each filet with at least 2 tablespoons of jam mixture, top with a sprinkling of Marcona almonds and add a few slices of serrano pepper to each filet. Bake in oven for 10-12 minutes. Remove from cedar planks or if you'd like a rustic feel, serve as is with cilantro leaves, lime wedges and additional serrano chili slices on the side.
Subscribe to Foodie Crush and follow me on Twitter, Facebook and Pinterest and check out Foodie Crush magazine and Cookie Cravings