Comfort food cures all our cooking cravings, and there's no better time to cozy up to hearty soups, easy slow cooker meals, and comforting pastas, than the 31 days of October.
It feels good to fall into fall, don't you agree?
While I fiercely LOVE the summer months, there is a totally cozy nostalgia that comes with changing leaves, a chill in the morning, and the don't-want-to-admit-but-I'm-getting-excited-thrill of the holidays peeking just around the corner.
Whether you're looking for a new killer chili recipe to bust out at your next tailgate party, a simple throw-together weeknight meal, or a healthy-fill-you-up breakfast, these 31 tasty recipes are what you should be making this month.
And since we are in the 31 days of October, don't you dare forget the pumpkin recipes!

FoodieCrush
Are we over squash yet? Say it ain't so, because I've got the recipe of your  harvest dreams right here. These easy, crave-able stuffed shells are filled zucchini, butternut, and yellow squash, and baked to perfection in a creamy white alfredo sauce.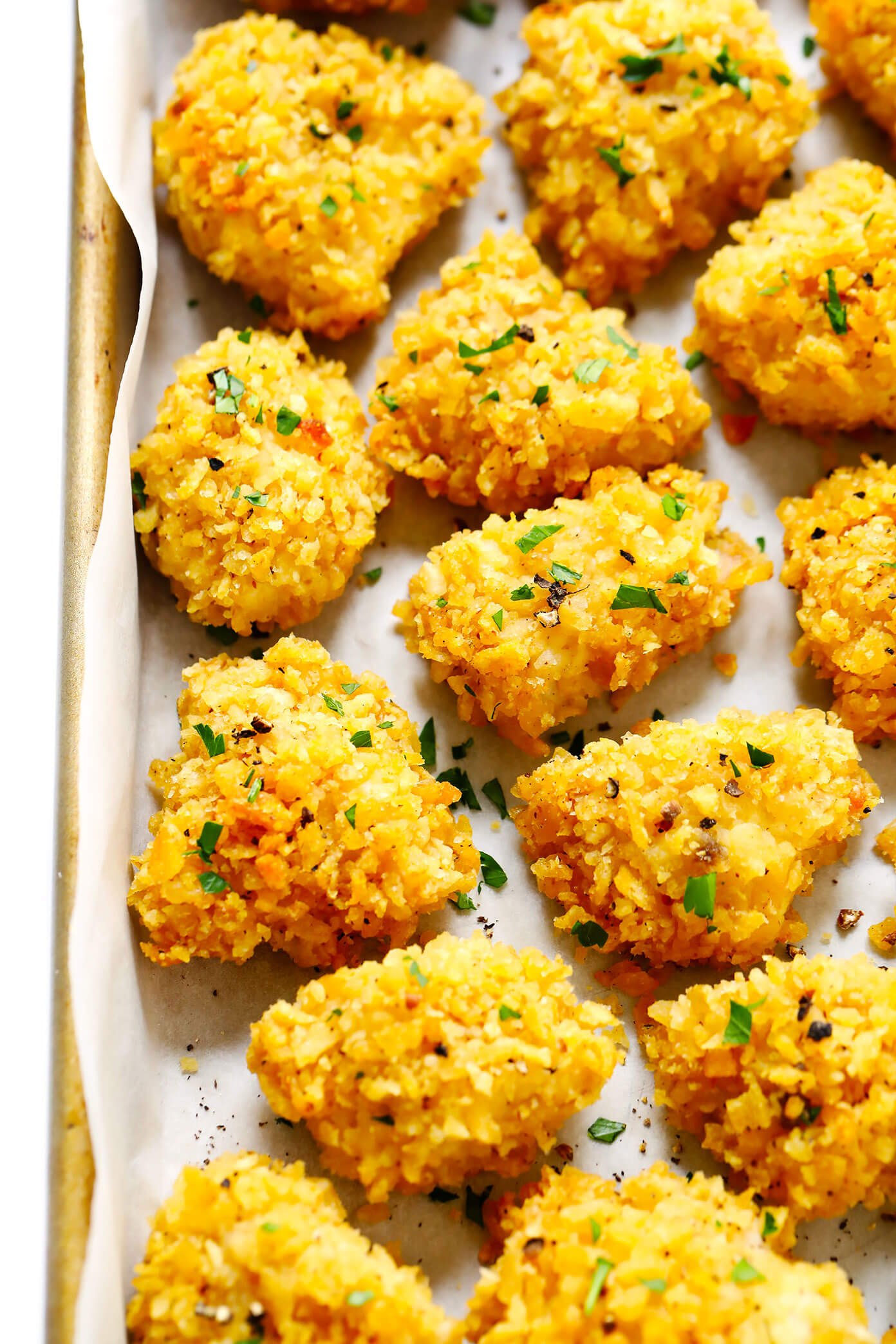 Gimmie Some Oven
These crunchy gems have a secret ingredient that make them quick and customizable to any palate (a.k.a good for tots, teens, overs, and in betweens).
Ambitious Kitchen
Chipotle peppers add just the right touch of spice, while velvety sweet potatoes and cashews load this dish up with creamy texture, minus the dairy.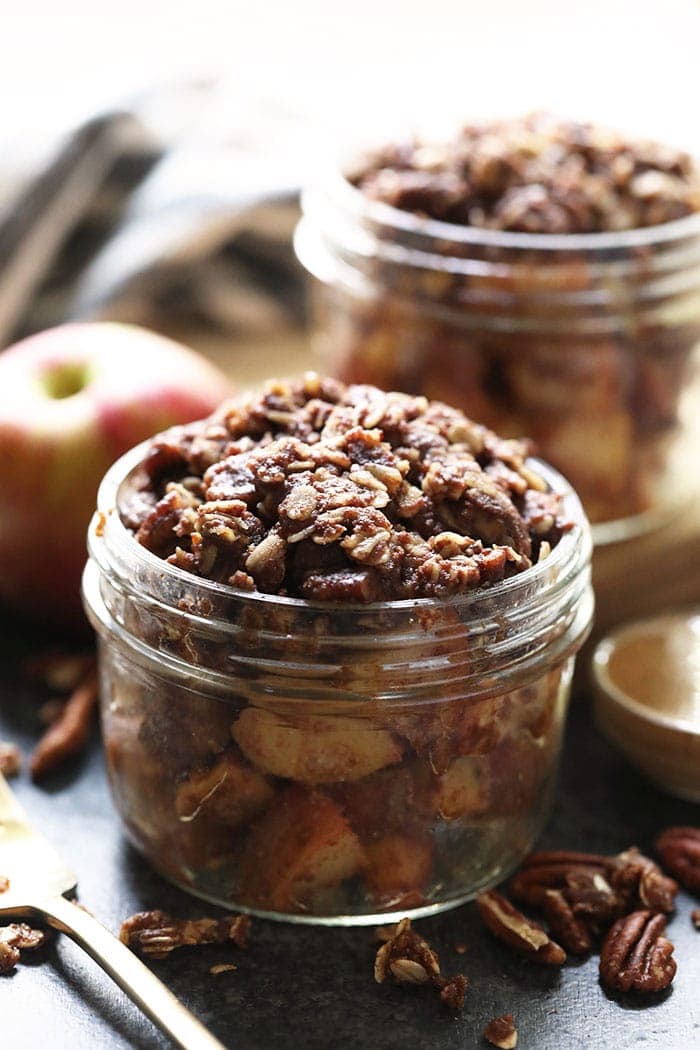 Fit Foodie Finds
If you've only used your Instant Pot for making main dishes, you're missing out! Try this tempting apple crisp full of fall flavor and an irresistible crunchy topping.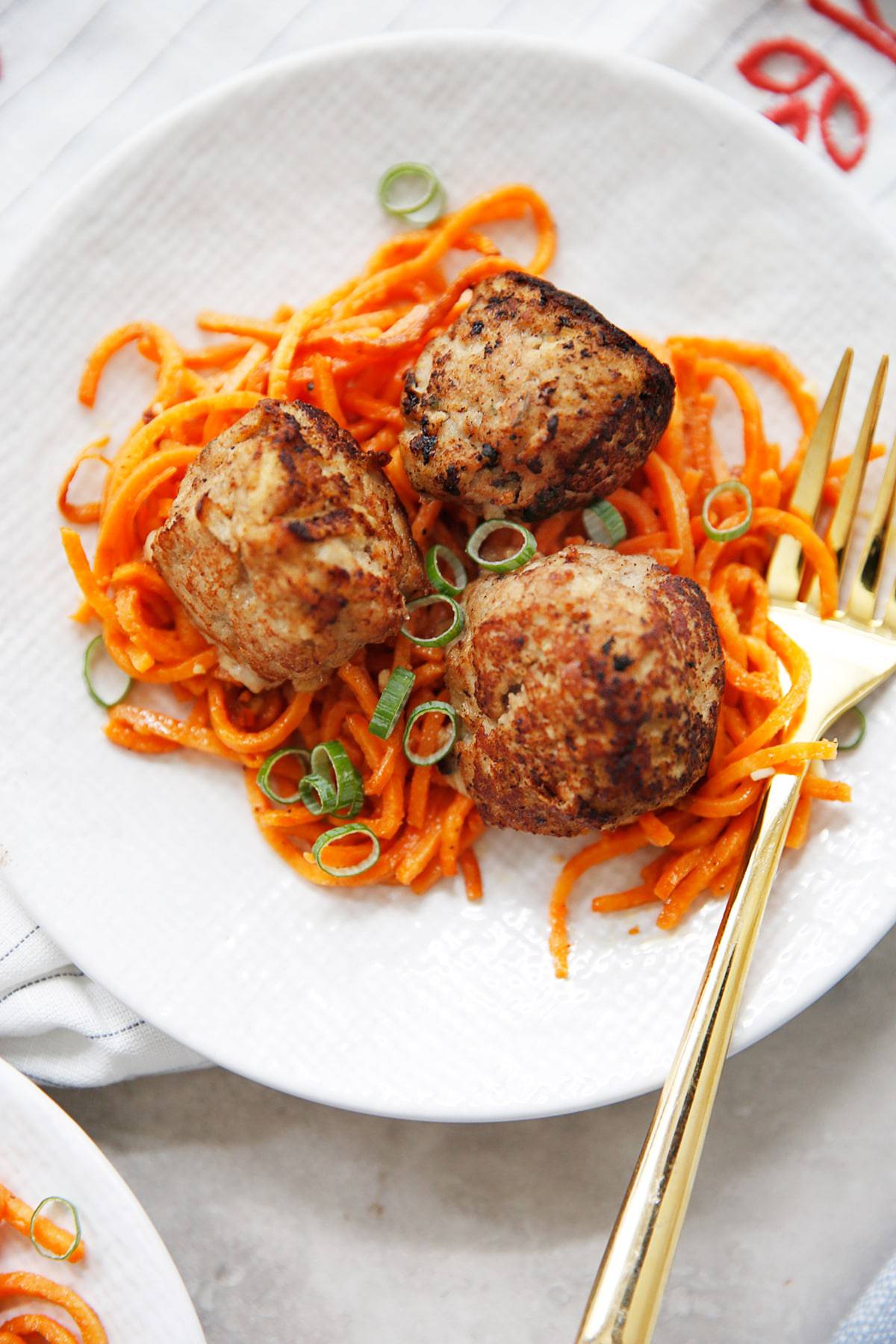 Lexi's Clean Kitchen
This seasonal take on traditional meatballs is reminiscent of your favorite store-bought sausage, but with way less fat, calories, and other unsavory additives. Get these on the table in under 30 minutes for an ideal compliment to noodles, roasted squash, or mashed potatoes.
Foodie Crush
There very well could be no other food more comforting that this irresistible family favorite that is 100% fool-proof, and ALWAYS delivers.
Primavera Kitchen
This simple meal goes straight from the skillet to a baking pan, and then into your belly. Cover all your nutritional bases with chopped veggies, lean ground turkey, and a sprinkle of cheese for a hearty and healthy meal.
A Couple Cooks
Talk about total comfort food in a bowl. I can't wait to fix-it-and-forget-it with this time-saving breakfast classic.
Foodie Crush
Don't wait for Thanksgiving to start making this dish. Sub leftover chicken for turkey, and indulge your taste buds with a crispy butter crust and hint of warming curry powder.
How Sweet Eats
If you think greens can't be classified as comfort food, expand your definition with this beauty. Crispy diced pancetta, crunchy apples and pecans, and sweet figs come together for a  gorgeously gilded fall salad.
Iowa Girl Eats
Cider, tangy mustard, and a touch of maple syrup hit all the high notes in this one-skillet main dish. Get it on the table in under 30 minutes for an impressive dinner party, or just a cozy night in with your family.
The Modern Proper
Surely you're intrigued by the name alone! This hot and creamy, rich and gooey mac and cheese is the perfect addition to your game day spread.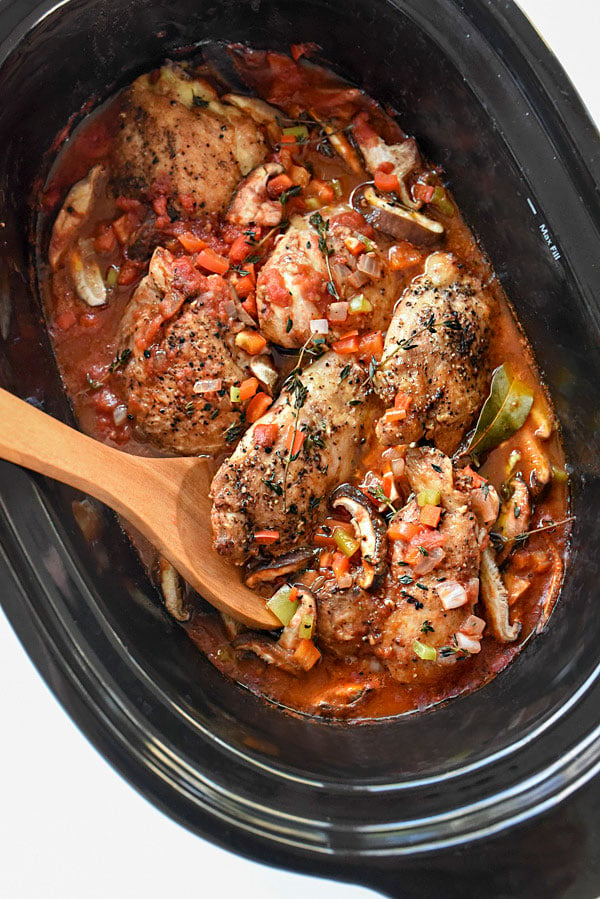 Foodie Crush
This savory Italian-style chicken recipe is just what you need for busy weeknights. Find whatever works in your pantry and serve over pasta, rice, polenta, or zucchini noodles with a sprinkling of Parmesan cheese.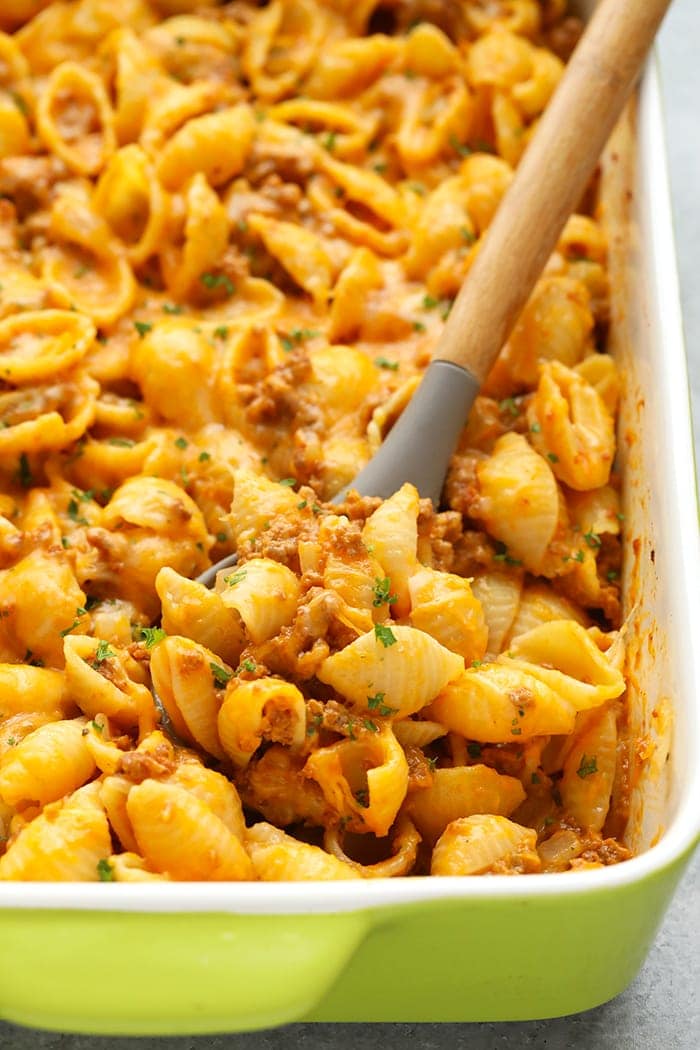 Fit Foodie Finds
Ditch the box, and try this healthy homemade hamburger casserole recipe instead. Pureed sweet potato boosts nutrition and flavor while providing a silky smooth texture for hearty pasta shells and ground turkey.
Skinny Taste
Amp up the veggies in this kiddie classic with so much cheese and gooey goodness, they'll never guess how good it is for them.
Foodie Crush
I have a friend you counts down the DAYS until it's time to put the cover on the grill and pull out the casserole dishes, and my cheesy sausage rigatoni has become tops on her must-make recipe list.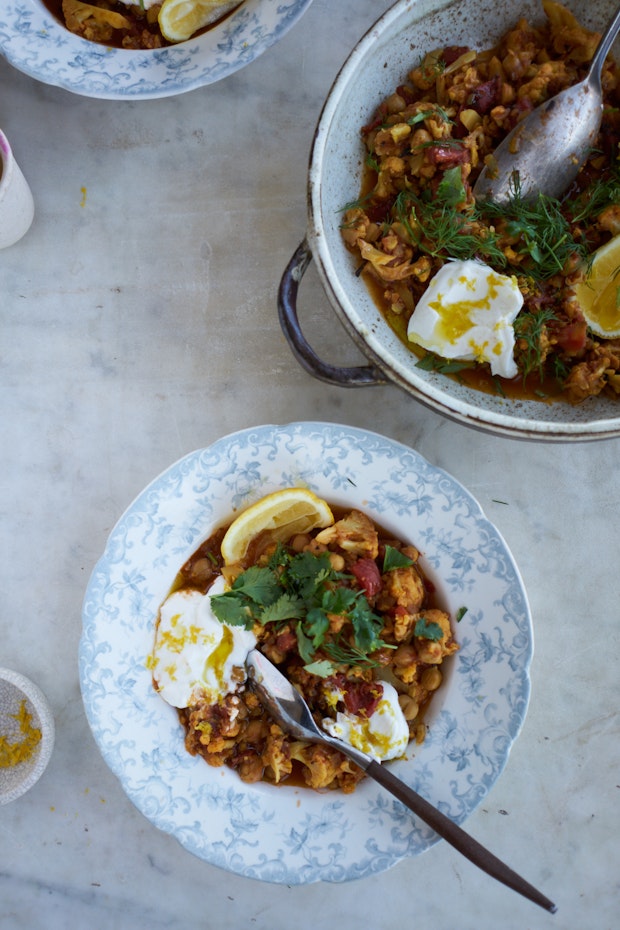 101 Cookbooks
Indian food can be so challenging to re-create at home. This veggie-packed recipe's got your back with accessible ingredients, plus instructions for Instant Pot AND stove-top methods.
Iowa Girl Eats
You can't escape the call of ever-present pumpkin spice with these delectable gluten-free bars, and you won't want to! This one-bowl recipe comes together in a snap for a healthy breakfast (or anytime) treat.
A Spicy Perspective
Two traditional Italian dishes combine for a new family favorite in this creative casserole. All your favorite pizza toppings nestle in nicely with layers of noodles and lots of gooey cheese.
Foodie Crush
No matter which pasta you use with these meaty balls and sauce, it's gonna be a winner. The  meatballs are cooked right in the sauce, making them ultra tender and super delicious.
Skinny Taste
Try this decadent pasta made healthier with chicken sausage, wilted greens, and satisfying creamy texture thanks to butternut squash.
Foodie Crush
Slow cooked beef and tender squash come together for an unexpectedly delicious pairing in these make ahead (and freezer friendly!) enchiladas.
A Couple Cooks
Searching for a side dish that screams fall? Look no farther than this inventive take on stuffed squash with whole grain rice and toasty pecans.
I Am a Food Blog
You may want to set aside a whole day for this to simmer on your stove, but this heavenly stew comes together with only 9 ingredients and half an hour of prep. Perfect for ladling over rice, stuffing into tortillas, or just stuffing your face. ;)
The Real Food RDs
Don't just bake your potatoes, stick a fork in them, and call it good. I love this new way with sweet potatoes, bacon and onion for a quick and easy real-food side.
Two Peas and Their Pod
This ultimate comfort food is the cure for any cold-weather blues, with chunks of chicken, tender dumplings and flavorful broth.
Healthy Seasonal Recipes
Give the pepperoni, mushrooms, sausage, and other standard pizza toppings (dare I say pineapple?!) a rest, and satisfy your carby cravings with this clean and simple herbed potato and cheese pie.
Ambitious Kitchen
Refresh your idea of deli counter mayo-drenched broccoli salad with this vibrant version full of apples, chickpeas, dried cherries, carrots , pecans and a light honey dijon dressing.
I Am a Food Blog
Skip the takeout menu, and do your wallet a favor with this time-saving 15 minute meal with all the flavor of your favorite Chinese restaurant.
Foodie Crush
This is my mom's special recipe, featuring a generous helping of veggies, a savory tomato-based sauce and that crumbly, gloppy-good filling that gives these sammies their name.
A Cozy Kitchen
Surprise your sweetie (or yourself) with these extra crispy waffles and honey butter. Perfect for cozying up with a mug of your favorite fall beverage and savoring the tastes of the season.
More Recipes That Will Make Your Month
So tell me, what are your coziest fall traditions, and what are you doing to cook to make the most of the fall season? Email me at [email protected] or leave a comment below.
As always, thank you for reading and supporting companies I partner with, which allows me to create more unique content and recipes for you. All opinions are always my own.
Thanks for reading and subscribe to FoodieCrush to have each post delivered straight to your e-mail box.
Learn more about my printed day-planner Nourished Planner here, and sign up for free, emailed weekly meal plans.
Follow me on Instagram, Facebook, Pinterest and Twitter for more FoodieCrush inspiration.