Today, you almost had me at quinoa. Or rather a twist on quinoa salad of a favorite ethnic variety. A recipe I've been craving, with bright flavors, creating lighter lunchtime fare. But then…this happened: Berry Tart With Lemon Curd Mascarpone.
Don't be ashamed, be real. It's okay you too like these berries more than quinoa. Even when you're secretly giving me fist pumps and high fives. Even when your conscience is chanting, "Quinoa! Quinoa! Quinwwwwwaaaa!!!!!!"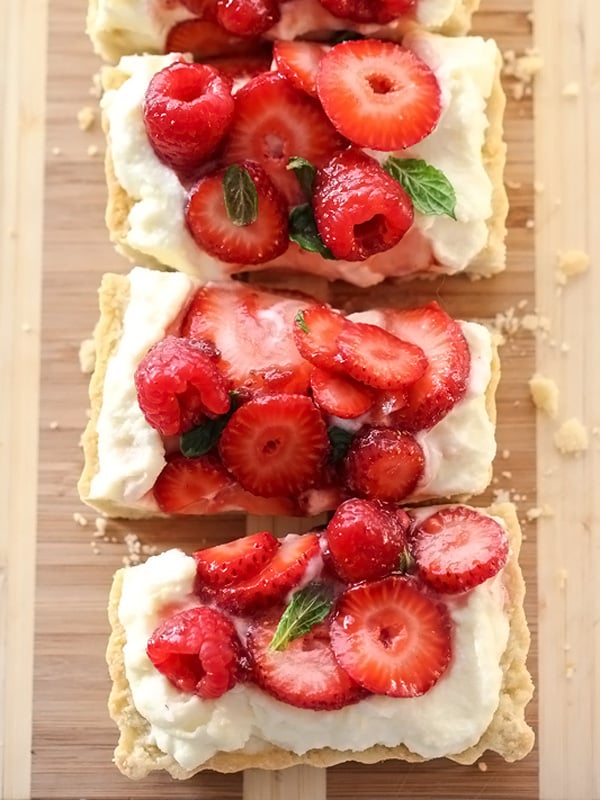 My little Meyer lemon bushes have been wintering indoors like retired Upper East siders who call the southern beaches of Boca Raton their snowbirding home.
So there I was with hands on hips, staring these little bushes down as I pondered whether it was time yet to subject them to the harsh reality of the wild outdoors where they belong. Like swallows heading back to Capistrano, is it time for my two little lemons that bloomed over the winter to face the outdoor elements?
What? And leave their personal furnace vent and sunny west side disposition? Or would that be west side exposure? Just so long as it's the good side of the west side we have a deal. Wazzup Westsiiiiiide?
Gosh, that makes me almost want to come back one day as a lemon tree. But only if you'll call me Ms. Meyer.