Knowing which wedding gifts to register for and/or choosing which gifts to give can cause major wedding party anxiety. That's why I'm sharing my tried and true kitchen favorites to get your gifting game on.
This post is brought to you by Wayfair Wedding Registry
As a recipe developer and food blogger, I get asked all the time to name my favorite tools for the kitchen, and there's no time of year when it happens more often than wedding season. Choosing just the right wedding gift to register for or to gift can cause as much turmoil and debate as whether to invite the bride's soon-to-be husband's entire league hockey team to the rehearsal dinner. Actually, strike that. These can both be really simple choices!
That's why today, as a cookin'-in-the-kitchen bride of 25 years who's owned all of the trendy cooking gadgets that have since found their way to the giveaway pile,with the help of Wayfair Wedding Registry I'm sharing a few of my wedding gift registry rules plus my must-have, list of kitchen item favorites for creating foodie memories to last a lifetime.
So whether you're making your own wedding registry or choosing a wedding gift for someone else, these are the kitchen essentials that will never steer you wrong.
But first, my tips for choosing the right wedding gift.
Choose a wedding gift to last a lifetime—even if it seems expensive
Weddings come once in a lifetime and that's why in my opinion this is the time for the bride and groom to ask for the investment pieces they may not be able to afford themselves, gifts that are meant to last as long as the couple's wedded bliss—or even longer :).
Investment pieces like stainless steel cook sets and workhorse blenders (see my list below) can be pricey and even feel a bit bold to request on a registry list, but they're well worth the ask and the give because they'll likely never need be replaced.
The key is to choose items that are high quality from well-respected brands, and kitchen items that have already stood the test of time, and if gifting a big-ticket item is out of the price range, consider pooling with others on a group gifting item sure to cause plenty of "ooohhhs and ahhhhhs." (see Create your wedding registry online for tips how.)
Choose a wedding gift that will actually get used
Sure, a full set of china and matching silverware are a specialty items the couple will likely never get again. But will they ever use them, either? Choose gifts that they'll actually use most every day, instead of every blue moon.
Skip the novelty acts and stick with the list
"But I want to get them something unique! Something special from us that shows we really care." You know what shows you care? Listening to the couple and getting them what they actually ask for. There's nothing worse than the forced look of feigned surprise by the bride and groom as they open that second set of margarita glasses in the shape of cactuses topped with sombreros, or even that super fancy engraved cheese board with matching utensils to use on "special occasions" that sits in the closet, still in its box, wedged behind the once-used electric bread maker. Just stick to the registry list.
Play it safe and simple for the long run
Just like marriage, design tastes go up and down and thankfully evolve. So while today's couple may trend more toward hipster chic, in ten years their style could head more toward the traditionalist or minimalist route. Choose gifts simple in color and design as the safest bet to mix in with their ever evolving styles as they will surely change.
Create your wedding registry online
Today there's nothing easier than creating your wedding registering online to choose from an incredible selection of kitchen products available. That's why I partnered with the one-stop Wayfair Wedding Registry to show how they make gifting incredibly easy for the gifter as well as the giftee.
Here's how:
Wayfair offers over 8 million products available for registry, everything for the home in one place including kitchen, bed and bath, living room and even home renovation.
They offer free shipping on all orders shipped directly to the couple, white glove delivery for large items, and offer an extended 90-day return policy.
Wayfair Registry offers a "group gifting" option, where guests can contribute a dollar amount to the more expensive, big-ticket items in and out of the kitchen.
Couples can create their personalized registry page by uploading photos, sharing notes with guests and tagging their favorite finds with so much selection, there's plenty they can agree on.
Create your Wayfair Wedding Registry here and receive $25 off your first purchase of $50 or more when you create your registry.
The FoodieCrush Kitchen Favorites Wedding Registry List
From high end to middle of the road, if I were registering again for my own wedding (God forbid) this is the list of kitchen items, in order, of what I would include today. These kitchen tools are my personal faves, and what I have in my kitchen now and use every single day. Utilitarian? Yes! Essential? For sure! Luxe to look at? Obviously! And while I have an extensive list of favorite gadgets, you won't find those on today's list. That just might have to be another post another time.
Some of the versions of these items my husband and I own are obviously older, but that in itself shows that just like a good marriage, these products are sure to stand the test of time.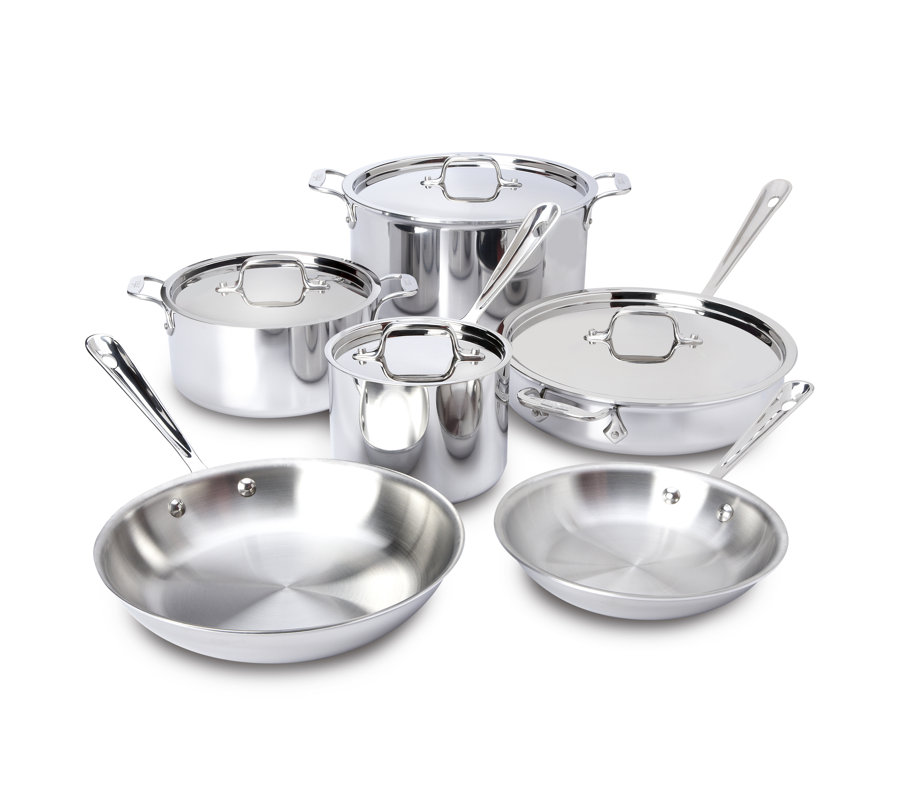 If there is one thing I can attribute to making my husband and I better cooks in so many ways, it is this set of All Clad cookware. Sure, it's expensive, but like any investment piece, this set of stainless steel pots and pans (I love the variety of sizes) is totally worth the price. And if you factor in the fact that these will last a lifetime, the year to year value evens out to about $10-$12 a year. Now that's my kind of payout. Because the pans are constructed of high-quality stainless steel with a pure aluminum core, they conduct heat evenly and respond quickly when changing from high heat sears to low, slow simmers. And even better, they clean up surprisingly easily. Now THAT's my kind of pan!
If the whole set is out of your budget, team up with a group, or choose one of these to get their collection started:
Skip the steak knives or the butcher block of knives and create your own essential knife pack that will have every cook in the kitchen prepping like a pro. This starter pack includes the ONE knife EVERYONE must have: the 8-inch chefs knife, and for the small jobs the 4-inch paring knife. I LOVE these knives. They stay sharp, they're heavy duty, and they make prepping a breeze.To gift the collection of knives that I use most, add these too:
The knives are also available in the beautiful Pro Holm Oak series for the earth-toned set.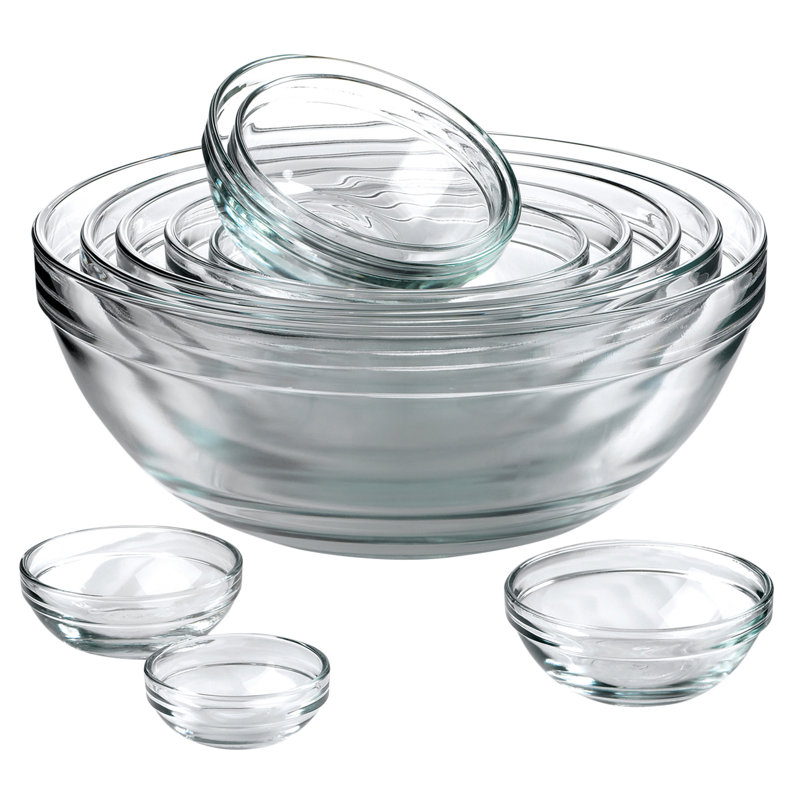 Of everything I've mentioned in this list, my set of nested glass mixing bowls are the one item I STILL have after 25 years of marriage still use every single day and you've seen in hundreds of recipes like my easy Italian spaghetti pasta. They're essential to my cooking routine because of the variety of sizes for being the best at meal prep, they're space efficient (I keep mine in a bottom kitchen drawer so I can easily sift through the sizes for the exact one I need) and durable enough to last a lifetime.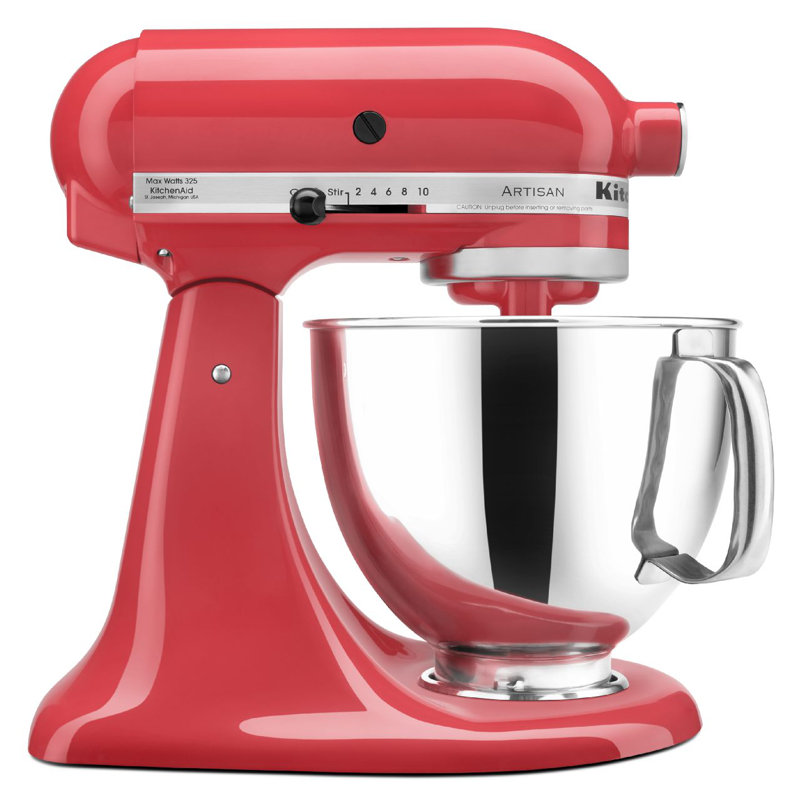 I literally don't know of a new bride who DOESN'T have a KitchenAid stand mixer on her wedding registry list. And if she doesn't, you just need to add it for her. This mixer could be the ultimate wedding present for every level of cooking couples, and is one of those gifts that is sure to impress yet actually be put to work for years to come. I prefer the KitchenAid mixers with a tilt head like this one, making it easier to swap mixer blades with ease. But if you're bride or groom is a serious baker of breads and bigger batch goods, consider the heavier-duty 7 Qt. version for optimum torque and power. You can't go wrong with the KitchenAid mixer. It's the heartbeat of every kitchen, creating memories of the best weekend cinnamon rolls, my favorite after school chocolate chip cookies and happy birthday cakes for years to come.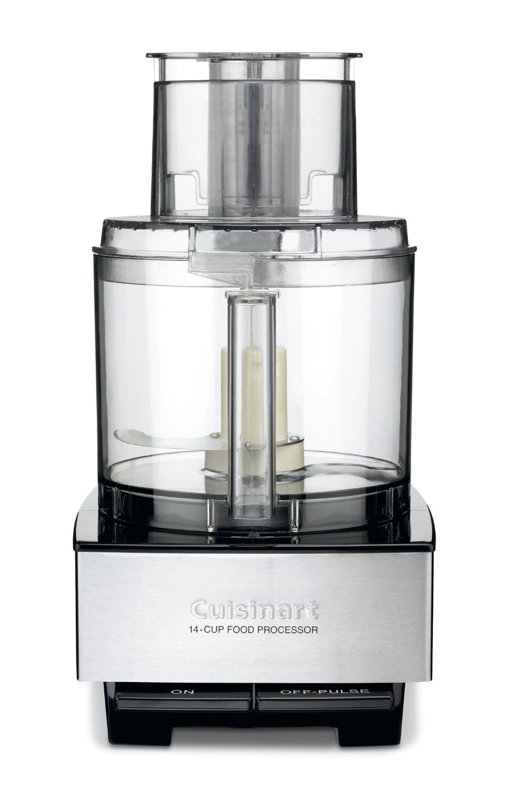 Every time I watch an episode of Barefoot Contessa, I'm amazed when she pulls out her old, white, Cuisinart food processor to chop, shred, and mix the recipes she makes. And if it's good enough for Ina—and lasts season to season too—it's good enough for the rest of us. I've had my Cuisinart food processor for over 20 years (or maybe I got it when we got married?) and after all these years of wedded bliss the old white goose is still shredding cheese for our favorite ham and cheese breakfast casserole, blending batches of homemade pesto with ease, and prepping the homemade crust for our favorite curry turkey pot pie. Did you know it chops vegetables too? :) The handle on part of the insert finally broke and I'll likely need to replace this trusty kitchen mate, but after serving me so well for this long I'll never be able to cook in a kitchen without one.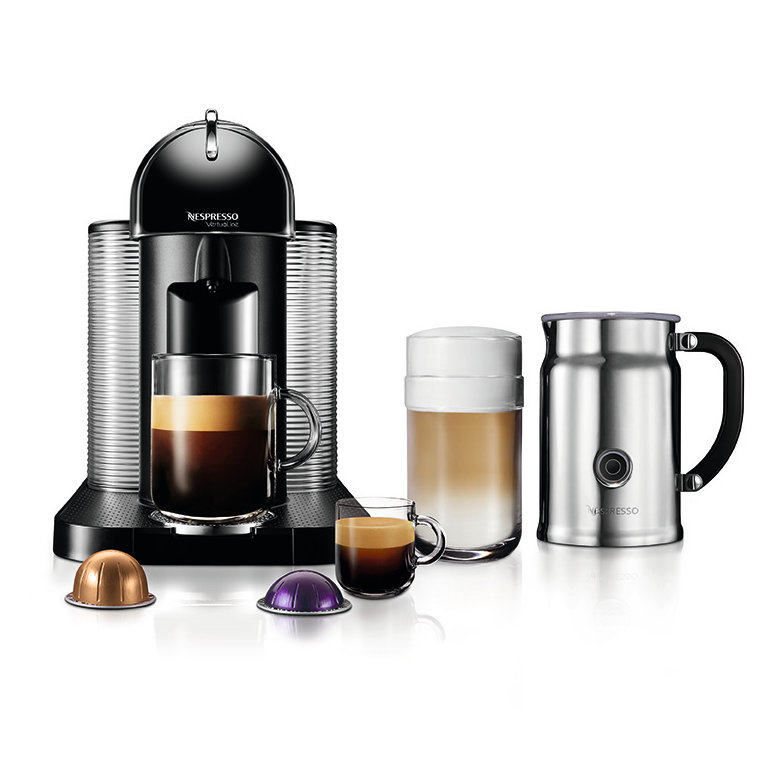 I've owned several coffee makers, but when it's just me drinking coffee, or a newly married couple of two, why waste a whole pot of hit or miss-tasting coffee when you can gift the perfect pour every time. That's why I love my Nespresso. It's space-saving, it's super easy to make and it's consistent every time. While visiting my sister I discovered the Aeroccino milk frother, had to get it, and it immediately amped up the quality of my own morning coffee making routine or when company is over to serve with my favorite, super easy to make tiramisu.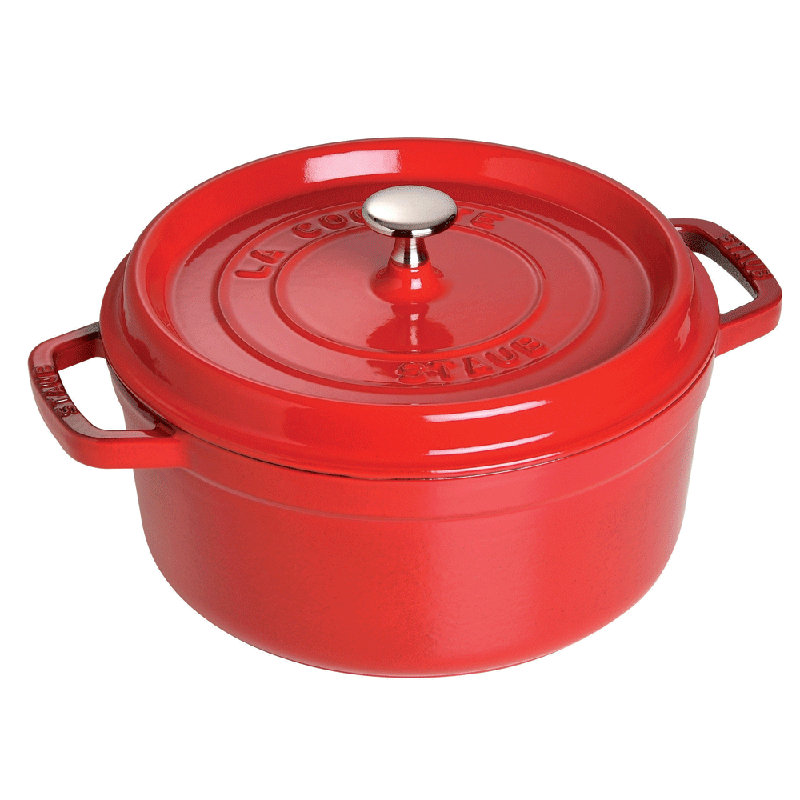 For nearly every roast, stew, soup, and so many sauce recipes I share here (like an easy spaghetti carbonara), the recipe directions nearly always start off with, "Heat a large dutch oven over…" and this version by Staub is one of my kitchen workhorses that easily goest from browning on the stove to braising in the the oven.
Other pieces to add to the collection: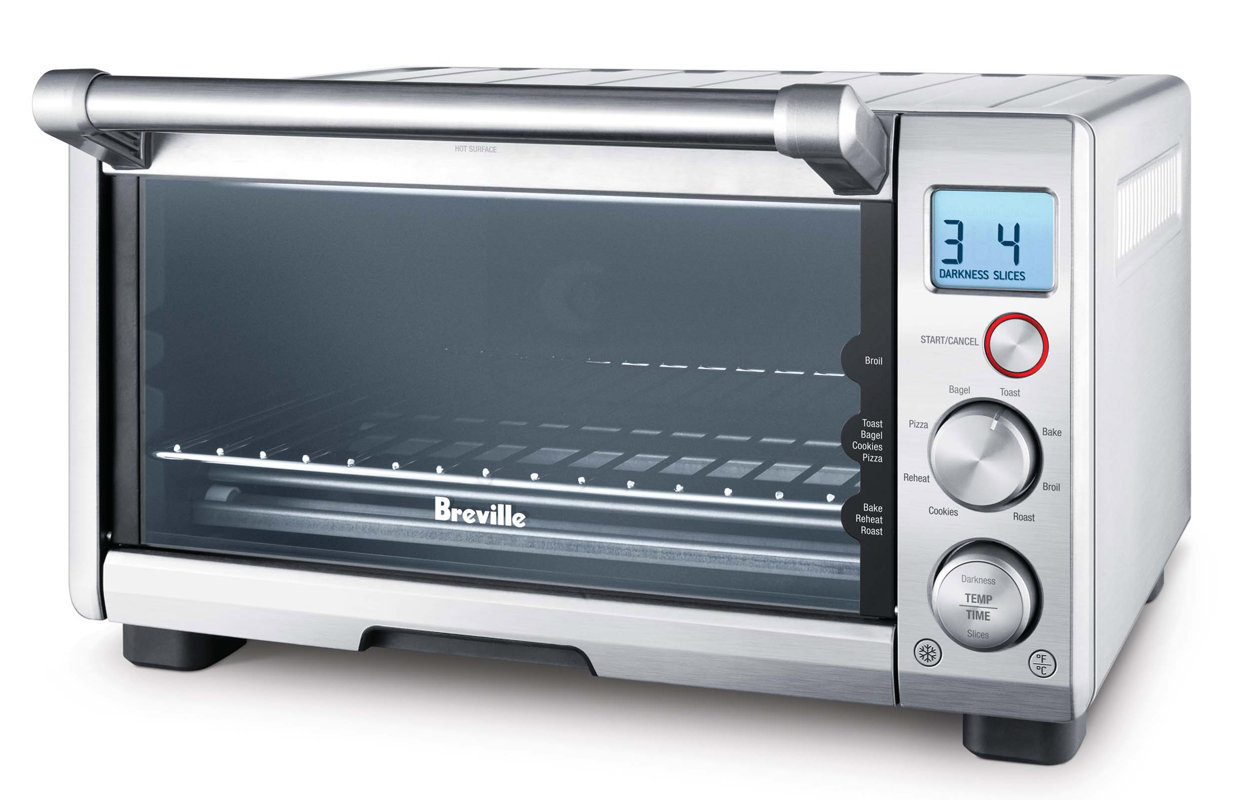 There's nothing quite as energy or space efficient in my kitchen like my Breville Toaster Oven. We use it every.single.day to make everything from my daughter's obsession with Eggo waffles, to garlic toast, roasting my favorite garlicky tomatoes, and all veggies of every kind and small batch cooking of my never-fail baked chicken breasts, and pretty much anything that will fit in this space saver. I couldn't imagine my kitchen without it.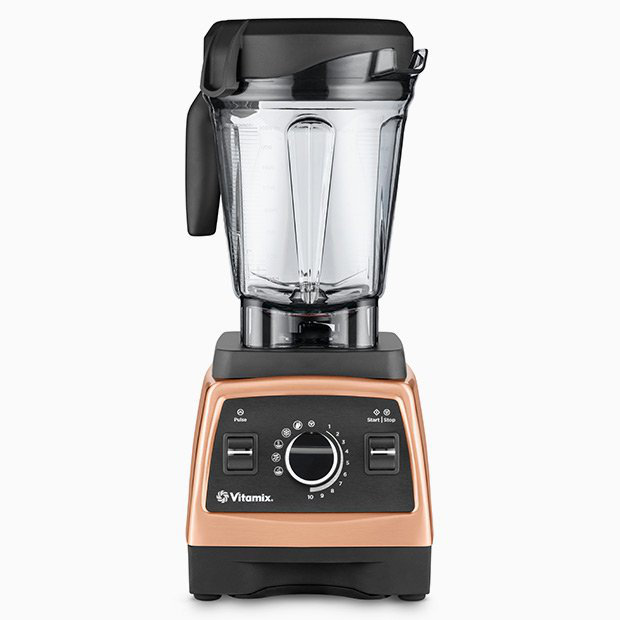 Gifting a Vitamix is so much more than just gifting a blender. The Vitamix blender shapes a lifestyle, and will proudly be displayed on any countertop for total head-turning, wow-factor, making it incredibly easy to add more healthy to the day to day to easily whiz up smoothies, my favorite roasted tomato sauce and avocado sauce, and the occasional weekend hollandaise. And while I usually say keep the colors simple to withstand design trends, just take a look at that copper! I may need to break my own keep it simple color rule.
I use my cordless hand blender more often than one might expect. It's perfect for those jobs like blending creamy soups smooth, sauces, and for sure effortlessly whisking up small batches of whipped cream.

While I use a number of plain, white cutting boards for meal prep (I especially like these) there's something terribly romantic about having a thick butcher block slab on the counter for chopping, and nobody makes them better than BoosBlock.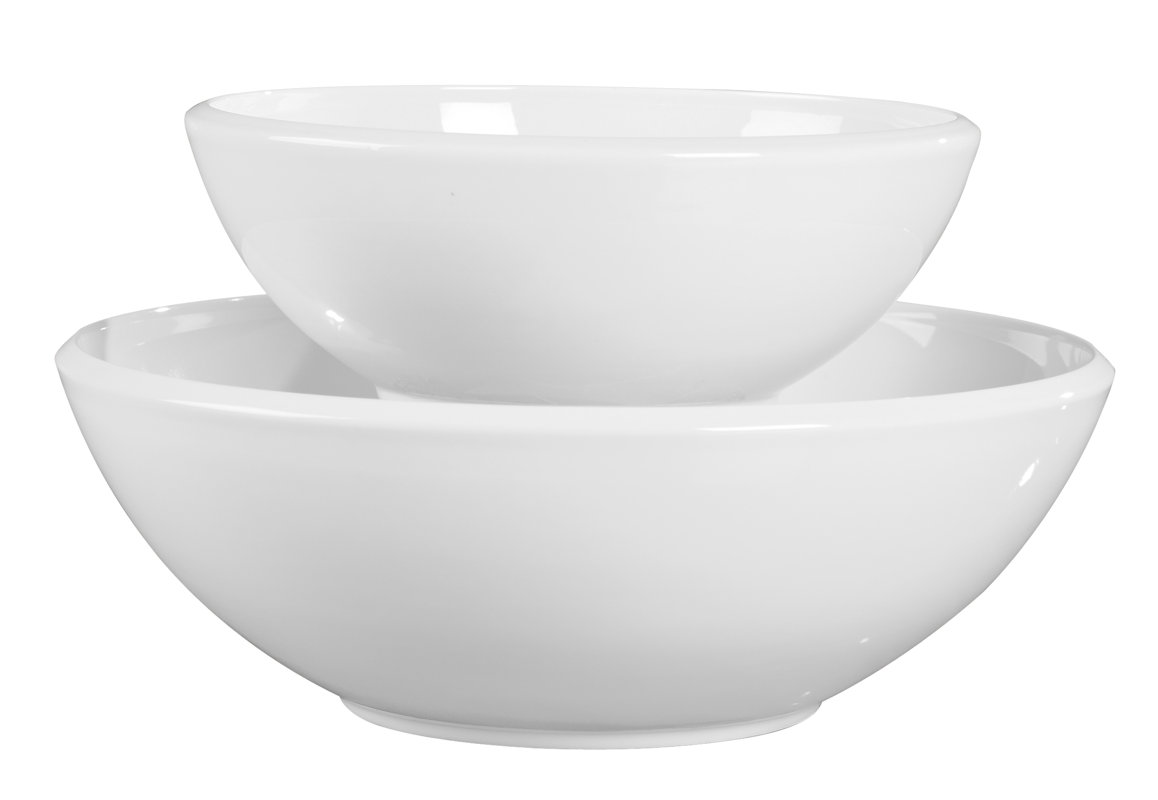 Serving dishes are one area where it's tough to gauge the style of the happy couple, and that's why I suggest to play it smart and go classic and clean with plain, high quality serving dishes that are sturdy enough to use every day but are simple enough to mix in with just about any patterned serving ware to dish out to company.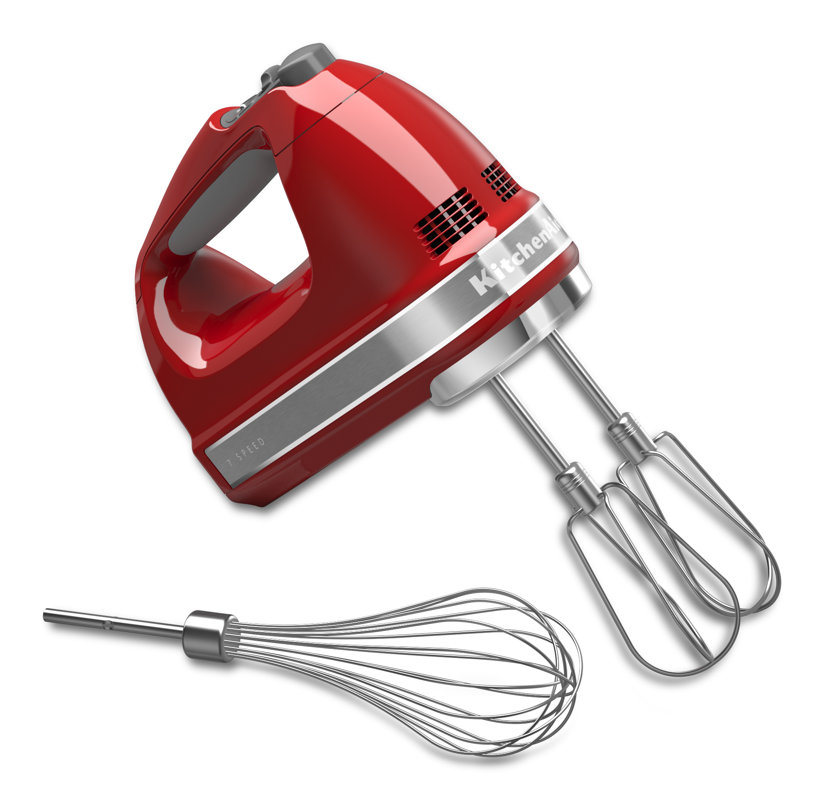 While I love my stand mixer, sometimes it's simply overkill, and that's why I still pull out the good old hand mixer to get the job done. With 7 speeds and two different whisks, this compact baby is the workhorse you'll want to get for yourself.

While I'm a fan of the Instant Pot, if I were ever to replace my slow cooker, this would be the one. I love that it browns in the cooker, so no need for extra dish duty, but is big enough to do large scale slow cooking like Sunday dinner roasts. Slow cook on, crouton!
Gadgets and Little Kitchen Things
Are you interested in seeing a list of my favorite small scale kitchen items? Let me know by leaving a comment or emailing me at [email protected].
Create your Wayfair Wedding Registry here and receive $25 off your first purchase of $50 or more when you create your registry.
This post is sponsored by Wayfair. As always, thank you for reading and supporting companies I partner with, which allows me to create more unique content and recipes for you. All opinions are always my own.
Thanks for reading and subscribe to FoodieCrush to have each post delivered straight to your e-mail box.
Learn more about my printed day-planner Nourished Planner here, and sign up for free, emailed weekly meal plans.
Follow me on Instagram, Facebook, Pinterest and Twitter for more FoodieCrush inspiration.