Whole wheat pastry flour, nuts, raisins, popcorn, coconut and chocolate bits all combine to make one monster of a healthier cookie.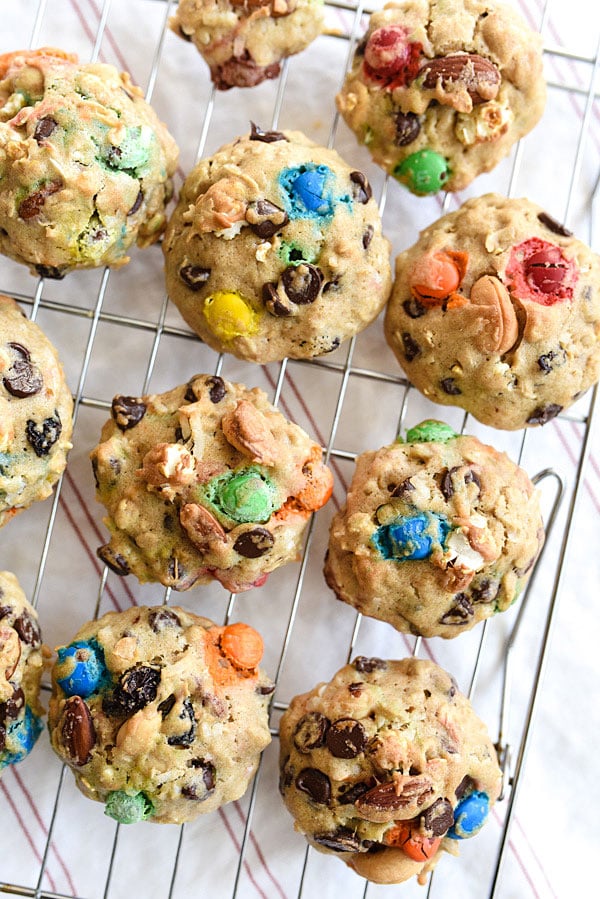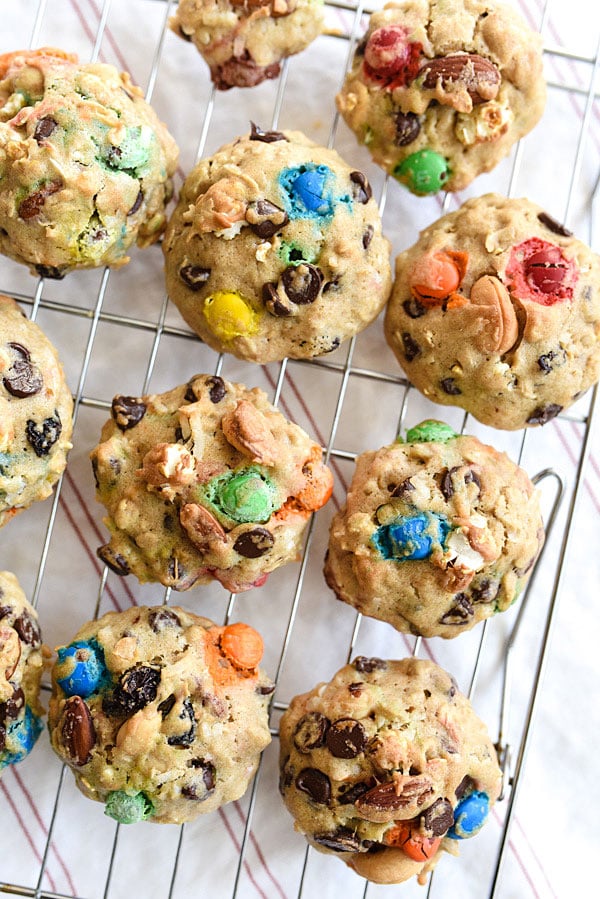 This post is sponsored by Lifetime's production of Jim Henson's Turkey Hollow premiering Saturday, November 21, 2015.
These cookies. They're so ugly, they're crave-ingly cute. Just like Jim Henson's classic puppeted creatures and those in the new holiday movie, Turkey Hollow, these Loaded Monster Cookies are destined to become classics.
When Lifetime asked if I'd like to preview their new Jim Henson movie and make a treat to eat along with it, I was all for it. I grew up with Jim Henson and his cast of characters. I know every line to Rainbow Connection. I can still sing the opening credits to the original Muppet Show TV series.
And as for Kermit and Miss Piggy? They'll always be a the ultimate celebrity couple in my eyes. I'm just waiting for a reunion.
Until then…these cookies.
By using smart ingredients like whole wheat, heart-healthy nuts, raisins and oatmeal, not to mention that chocolate is good for you (here's 10 reasons why!) these cookies pack a fortified punch. Your kids'll never know you snuck in all that good stuff into these perfectly-imperfect, Henson-inspired cookies.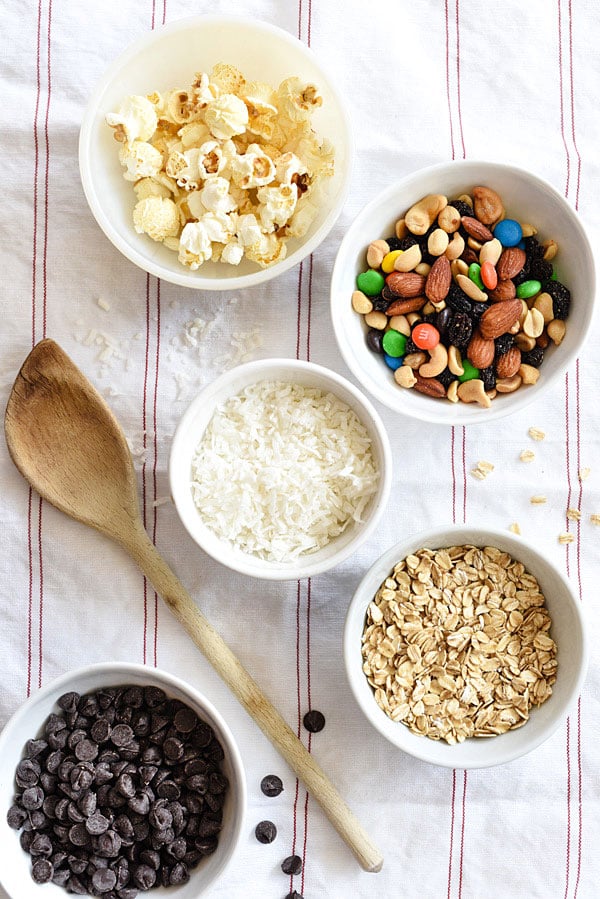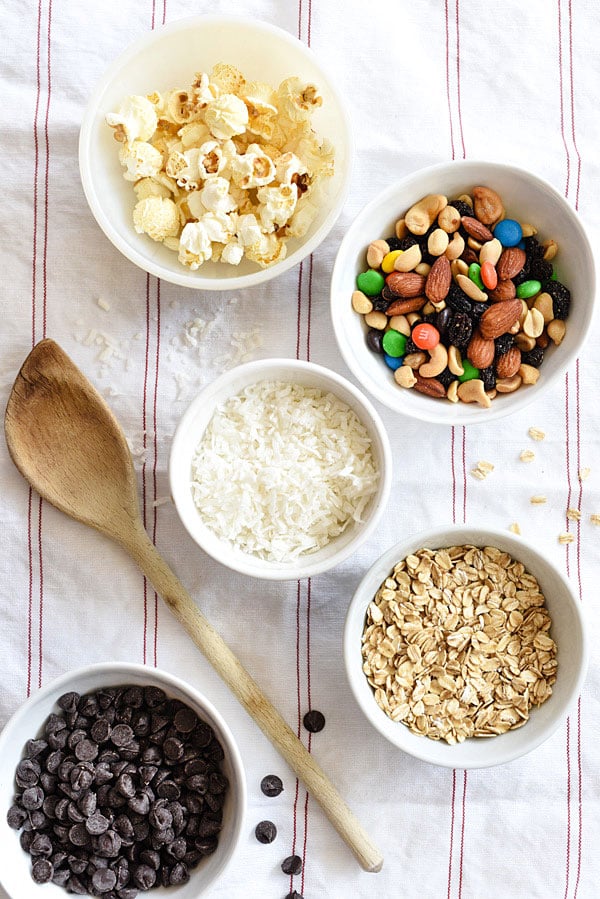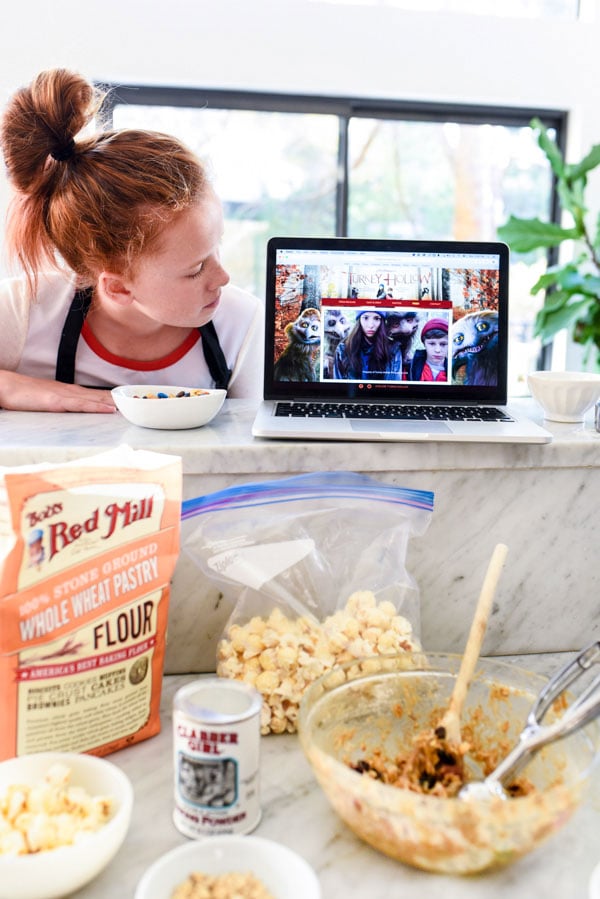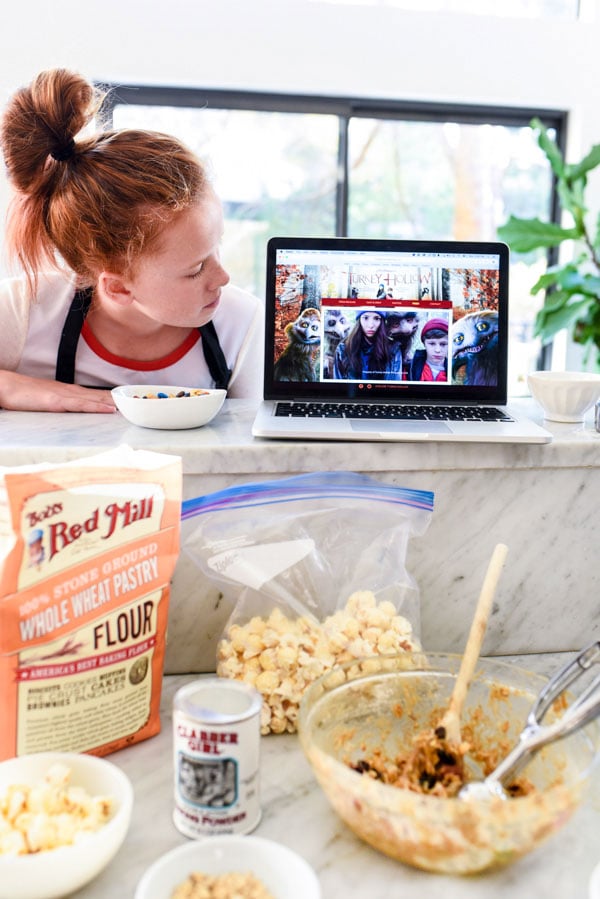 Smudge was all set to get down and dirty in the kitchen with this cast of Turkey Hollow characters. We'd already seen the preview, so we played it again on my computer as we got busy baking. I can see this becoming an annual tradition.
"Mom. Don't you think Zorp is just the cutest of all the creatures?" Creatures? Of course. Creatures are always cute, but he's totally the cutest.
"Mom! That's the same lady from The Last Man on Earth!" Yep. Just wait 'til you see her in reruns of Curb Your Enthusiasm. No, not 'til you're older.
"Mom. Look. I can make eyes and mouths and stuff for these cookies so they look like the monsters from the movie." Yep, you are one talented baker decorator.
"Mom. I can't believe the creatures eat rocks!" That's because they've never had these cookies. That definitely don't taste like rocks.
"Mom. These are sooo good." They should be. It only took me four times testing them to get them right. I'm glad you like them, baby.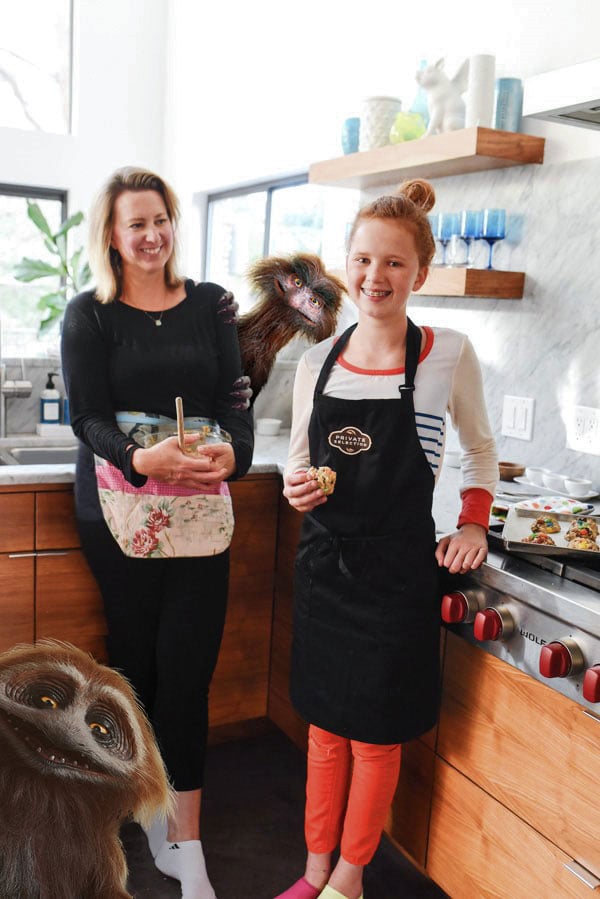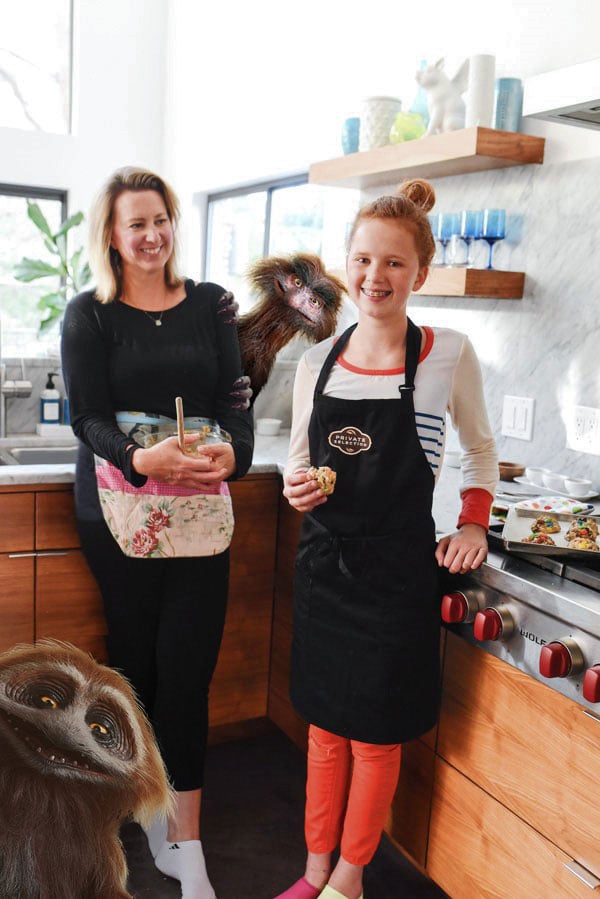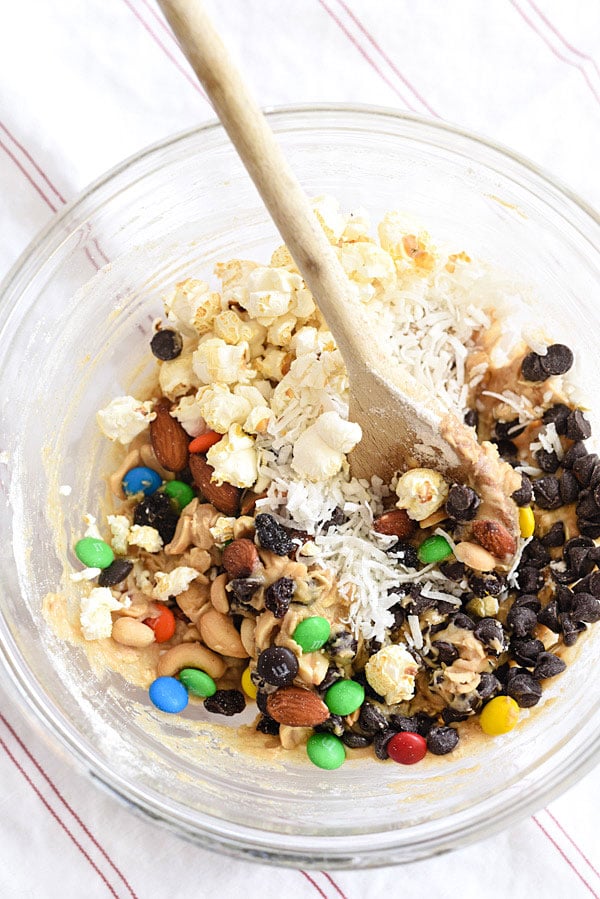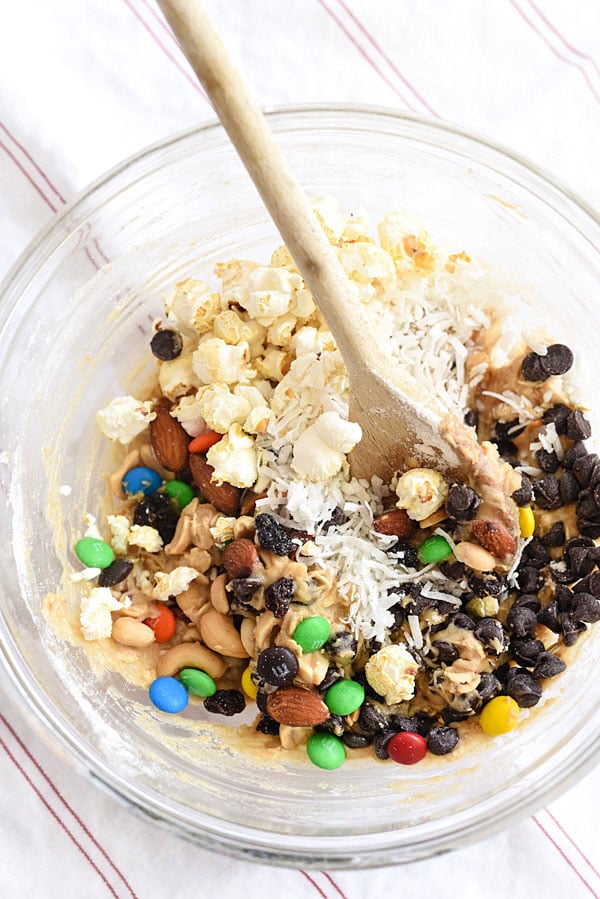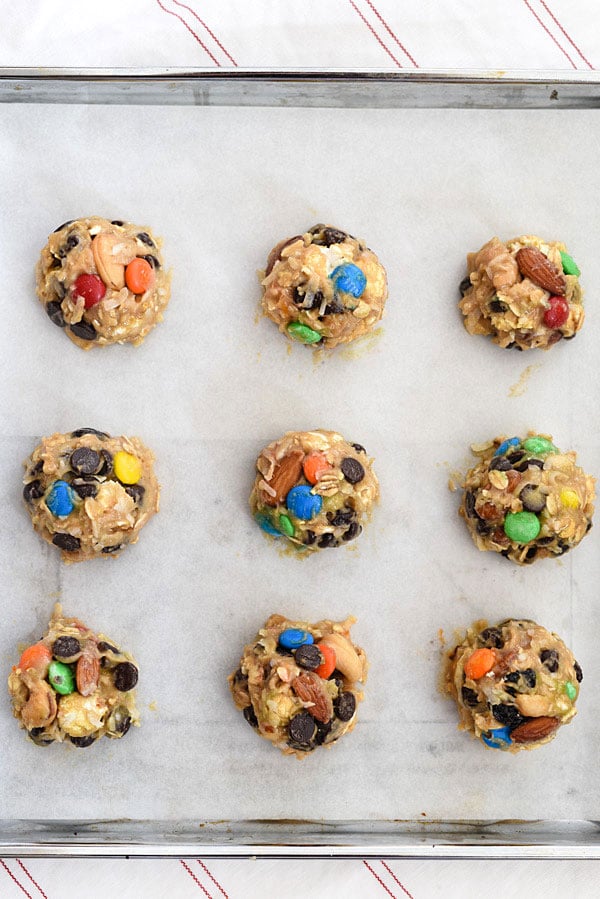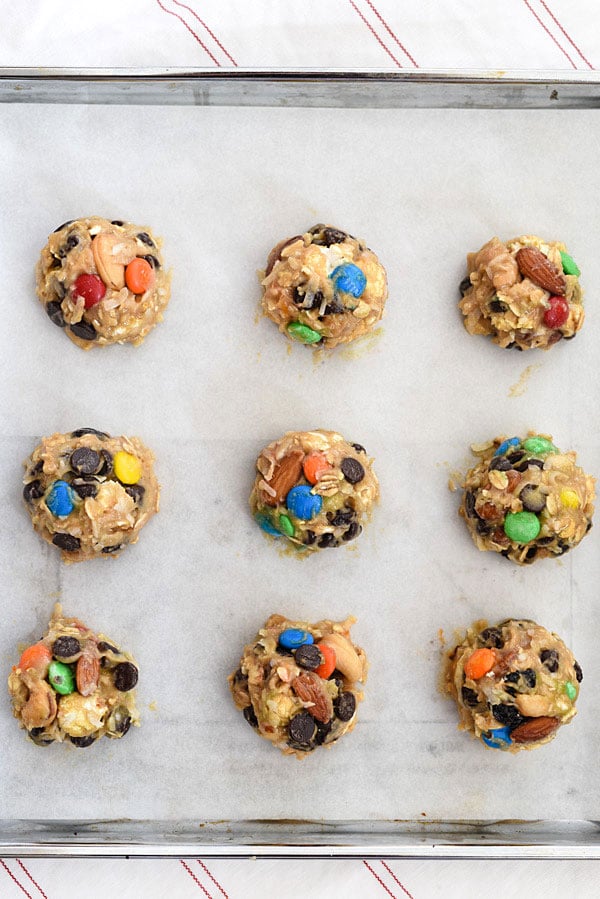 About the Recipe
This recipe is one of the easiest cookie recipes say you don't have time to make. And then you will and you'll wonder why you don't more often. There's no need to drag out the stand mixer or dig around for your hand mixer's missing beater that's somewhere at the bottom of the drawer. All you need are two bowls and a sturdy wooden spoon to bring this monstrous concoction together.
I always use pre-cut sheets of parchment paper for lining my baking sheets. There's no mess. No need to clean butter or grime off the baking sheet. Just fold up and throw away.
Rather than regular white flour, I've used whole wheat pastry flour (I like this one.) What's the difference in whole wheat pastry flour and regular whole wheat flour? Like regular whole wheat flour, whole wheat pastry flour is ground using the entire wheat berry leaving the germ and bran still intact. The health benefits are more protein and less carbohydrates. Unlike regular whole wheat flour, whole wheat pastry flour doesn't leave that somewhat bitter or tannic flavor with each bite. It's soft, light and great for baking.
Instead of gathering a bunch of nuts from various sources, I went straight for the bag of trail mix. Raisins, cashews, peanuts, almonds. They all represent. And those little chocolate covered candies, they provide the colorful pop. All from one bag. Done and done.
This dough is pretty sticky so I use a baking scoop to make my cookie dough balls. I've used two sizes: a #16 scoop (for just a big bigger cookies) and a #24 scoop. The only difference is how many cookies you'll get per batch and a slightly increased cooking time.
To get a pretty looking top of the cookie, I save a few pieces of the candy coated chocolates, some nuts and popcorn and toss 3-4 in the bottom of the scoop before I scoop up the dough. That way, after they're baked, there's always a little peek of what these cookies are all about.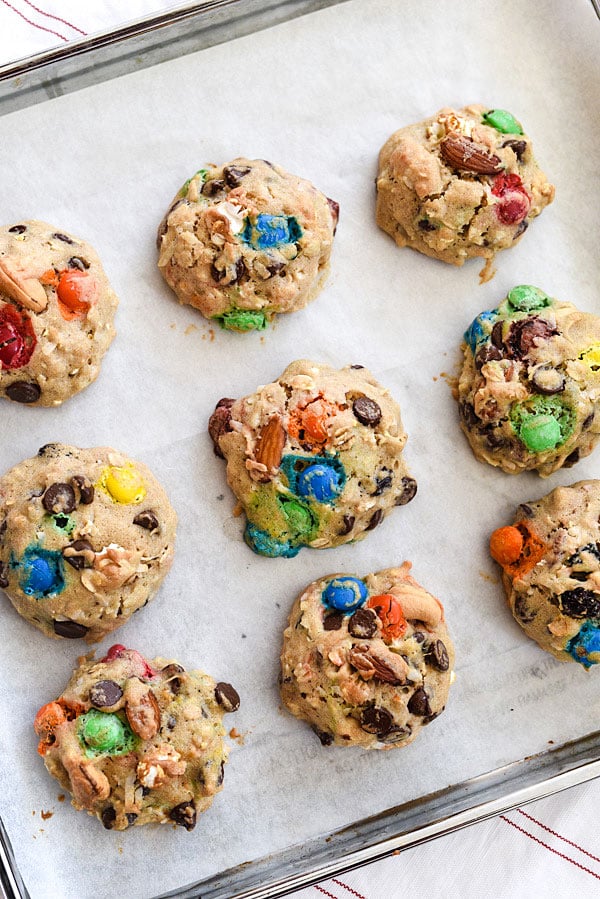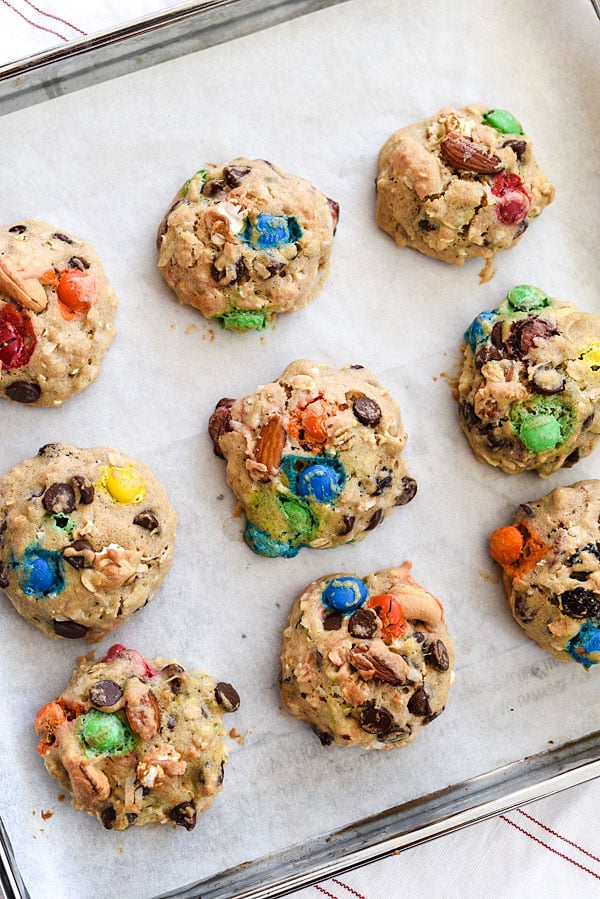 If you make this recipe, please let me know! Leave a comment below or take a photo and tag me on Instagram with #foodiecrusheats.  
Print
Loaded Monster Cookies
Whole wheat pastry flour, nuts, raisins, popcorn, coconut and chocolate bits all combine to make one monster of a healthier cookie.
Ingredients
¾

cup

whole wheat pastry flour

½

cup

old fashioned rolled oats

1

teaspoon

kosher salt

1

teaspoon

ground cinnamon

1

teaspoon

nutmeg

½

teaspoon

baking powder

⅓

cup

granulated sugar

¼

cup

unsalted butter

melted

2

eggs

2

teaspoons

vanilla

½

cup

trail mix

½

cup

semi-sweet chocolate chips

½

cup

popcorn

popped and gently crumbled

½

cup

sweetened coconut
Instructions
Preheat the oven to 350 degrees F. Line a baking sheet with parchment paper and set aside.

In a medium bowl, mix the whole wheat pastry flour, oats, kosher salt, cinnamon, nutmeg and baking powder with a fork or spoon until combined.

In a large bowl, mix the sugar, melted butter, eggs and vanilla together vigorously with a wooden spoon until glossy. Stir in the dry ingredients just until incorporated. Add the trail mix, chocolate chips, popcorn and coconut and mix to combine.

Drop the cookie dough in heaping tablespoons onto the cookie sheet about 2 inches apart. Bake for 13-15 minutes or until lightly browned. Transfer to a wire rack to cool. Store in an airtight container or refrigerator up to 3 days.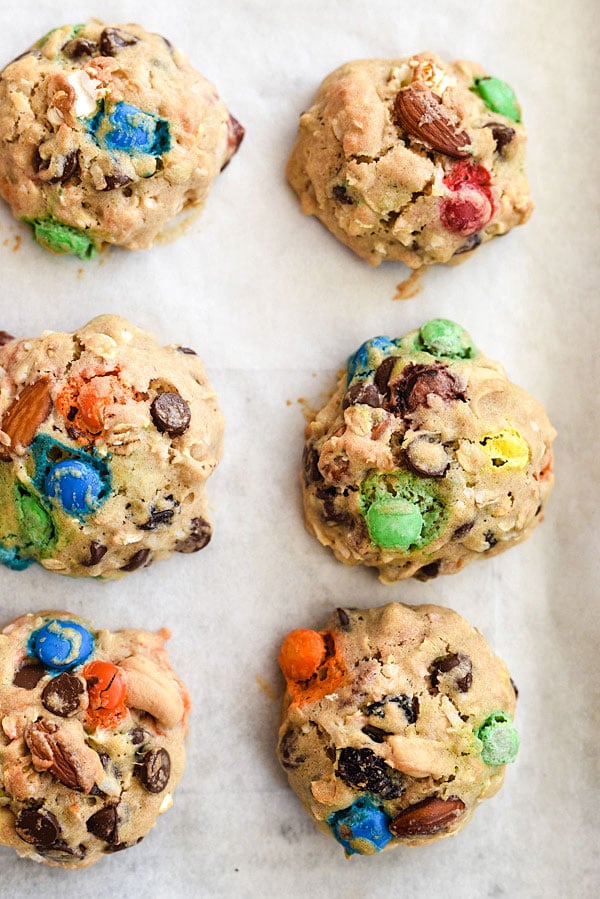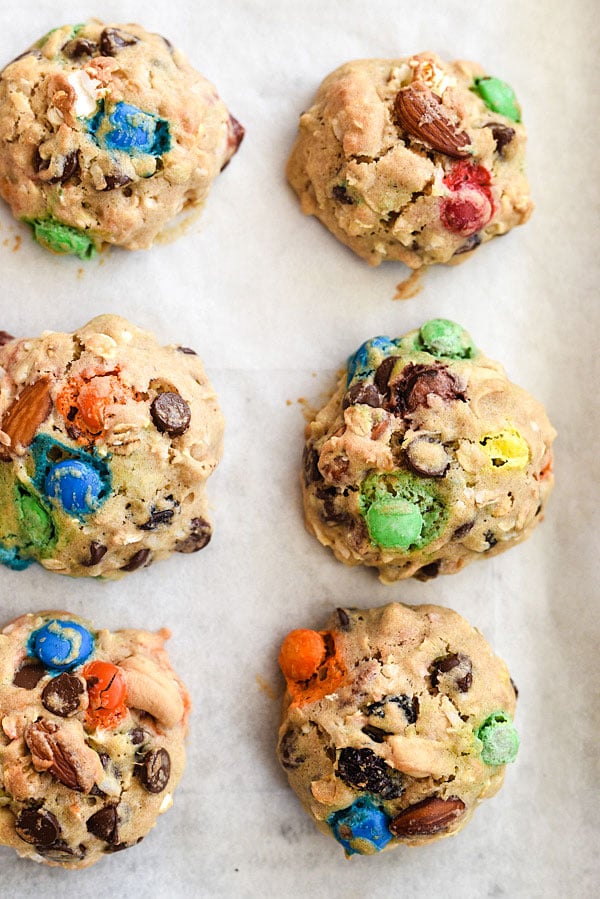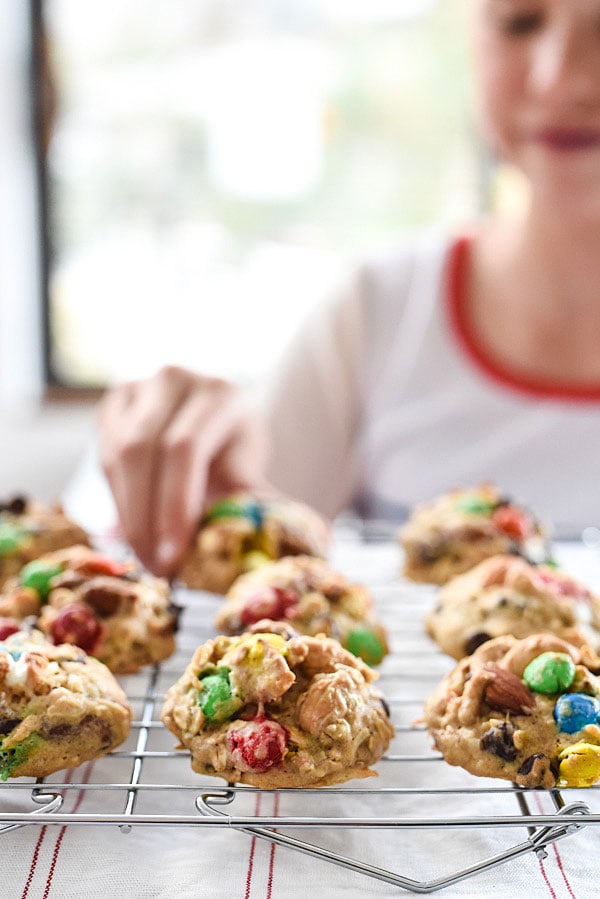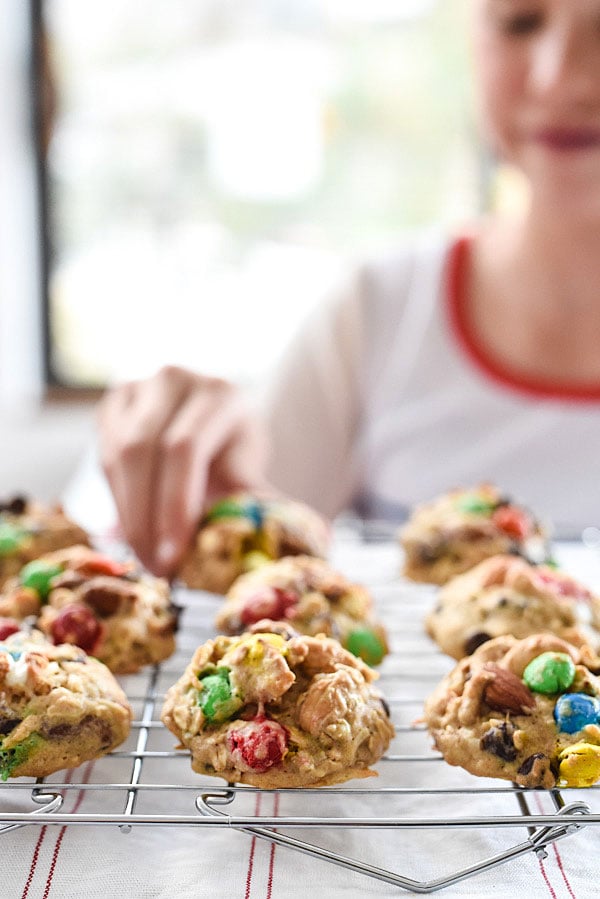 Enjoy everyone, and gather your monsters to watch the movie with these monster-inspired cookies. 

Lifetime's production of Jim Henson's Turkey Hollow premiers Saturday, November 21, 2015.
This post is sponsored by Lifetime's premier of Turkey Hollow. As always, thank you for reading and for supporting companies I partner with, which allows me to create more unique content and recipes for you. All opinions are always my own.  
Are you following me on Instagram,  Twitter,  Facebook  and  Pinterest? Thanks for reading and subscribe to FoodieCrush to have each post delivered straight to your e-mail box.