Roasted cauliflower becomes sweet as it caramelizes in olive oil with crispy pancetta and penne pasta for a delicious, easy dinner.
Can we seriously be in the midst of a cauliflower shortage?
I mean, when was the last time you heard of a cruciferous vegetable becoming so popular it became scarce to find?
Cauliflower. It's the renaissance vegetable.
As a kid my mom served a lot of vegetables, with each and every dinner. Fresh or frozen, and sometimes even canned. Broccoli. Spinach. Corn. Beans. Carrots. But cauliflower was rarely on the dinner table.
It took a while for me to bother introducing it to my adult repertoire. But I'm so glad I have. Especially when it's bronzed and caramelized and paired with salty bacon bits and bites of pasta done just right.

About the Recipe
The earthy bite of this recipe comes from the deepened, caramelized flavor the cauliflower gets after being cooked in olive oil. I trim most of the stalks and cut the broccoli into pieces just barely bigger than the pasta. If you can, choose a cauliflower that still has a few green leaves attached to it. They add a sweetness and color to the dish.
The cauliflower is cooked in batches and the garlic is added to the hot cauliflower and cooked for a mere 30 seconds or so, just until it becomes fragrant. If the garlic cooks too much and browns, it will become bitter, so be aware.
I used pre-packaged, already sliced pancetta, then cut it into small pieces before cooking it. If you want fatter chunks, ask your grocer's deli counter to cut thicker pieces. You could also substitute bacon if you'd like for the salty bite.
Like one of my other favorite pasta dishes—this Crab Spaghetti—the pasta is topped with a crunchy bite of crispy croutons. It adds another texture I totally crave. Use a hardy country bread or sourdough for best results.
I used penne in this pasta but really any pasta you have in your pantry would work just swell.
If you make this recipe, please let me know! Leave a comment below or take a photo and tag me on Instagram with #foodiecrusheats.
Print
Penne Pasta With Cauliflower and Pancetta
Roasted cauliflower becomes sweet as it caramelizes in olive oil with pancetta and penne pasta.
Ingredients
3

slices

sourdough bread

, cut into ½-inch pieces

¼

cup

plus 1 tablespoon extra-virgin olive oil

kosher salt

1

pound

penne pasta

6

ounces

deli sliced pancetta

1

head cauliflower

, stalks removed and florets cut into ½-inch pieces

6

cloves

garlic

, minced

2

tablespoons

butter

1

teaspoon

dried chili flakes

⅓

cup

grated Parmesan cheese

¼

cup

chopped Italian parsley

Freshly ground black pepper
Instructions
Toss the bread crumbs with 1 tablespoon of olive oil and place on a baking sheet and sprinkle with kosher salt. Toast in the oven until the bread is golden and let cool. Crumble the croutons into small pieces by pouring into a gallon bag and crushing with the bottom of a heavy bottomed pan or a rolling pin.

Boil the penne pasta in salted water according to package directions and drain, reserving ½ cup of the pasta water.

Meanwhile, add 1 tablespoon olive oil to a dutch oven or large, high-sided skilled and cook the pancetta slices until cooked through. Transfer to a plate topped with paper towels and drain.

Heat ⅛ cup of the olive oil in a large dutch oven or high sided fry pan over medium-high heat. Add half of the cauliflower and cook until browned, about 5 minutes, stirring occasionally. Add half of the garlic and cook for 30 seconds and season with kosher salt and transfer to a bowl. Repeat the process with the remaining cauliflower and garlic and add to the reserved cauliflower to the pan. Add 1 tablespoon of the butter and the chili flakes and stir to coat. Add ¼ cup of the reserved pasta water and cook for 3-4 minutes. Add the penne to the skillet along with the remaining 1 tablespoon of butter, Parmesan cheese, crushed bread crumbs and cooked pancetta and cook together for 1-2 more minutes. Season with additional kosher salt and freshly ground black pepper. Garnish with Italian parsley and serve.
#EatSeasonal February
As we have for the past few seasons, Becky of The Vintage Mixer has posted her list of what's in season to eat now and from that list, has amassed a group of us who are posting #eatseasonal recipes today. Some are some are sweet, some are savory and they're all in season now. They're all good and they're all seasonal and are listed below.
Please hop over to their sites, say hi and enjoy their seasonal inspiration.
Chorizo & Brussels Sprouts Pasta Carbonara by Suitcase Foodist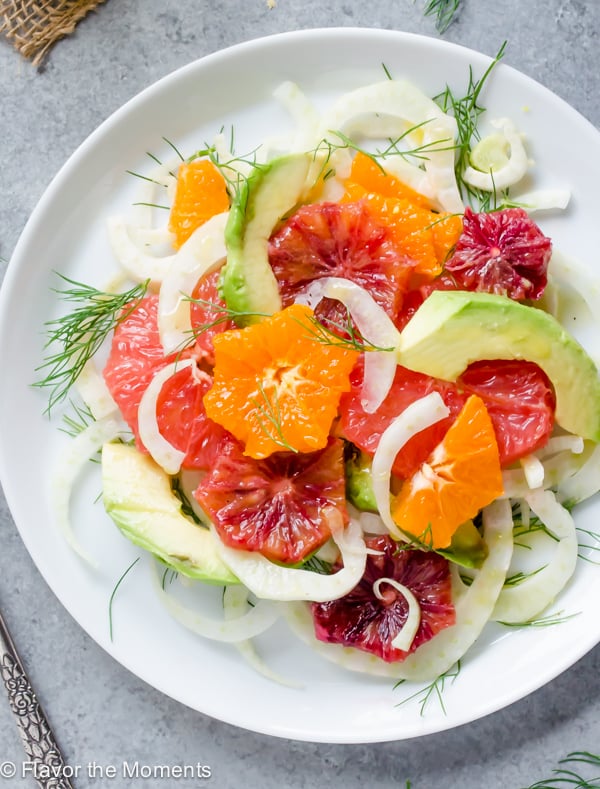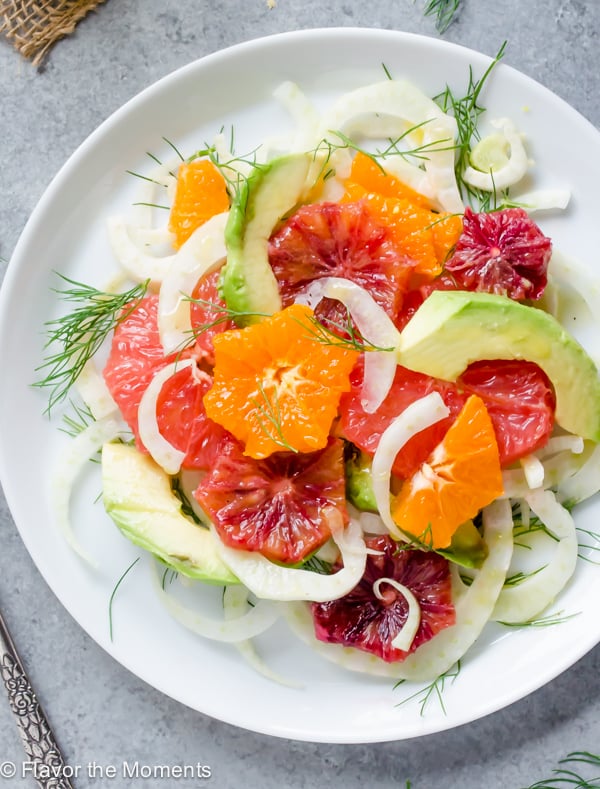 Citrus, Fennel, and Avocado Salad by Flavor the Moments
Savory Dutch Baby with Roasted Broccoli by Floating Kitchen
Roasted Red Potatoes with Zahatar and Lemon by Project Domestication
Parsnip Hash Browns by Vintage Mixer
Greens and Potato Soup with Hominy and Pinto Beans by Letty's Kitchen
Rosemary Cheddar Cauliflower Cakes by Food for My Family
Tangerine Sorbet Champagne Floats by Completely Delicious
Mexican Molletes (avocado, bean & cheese melts) by Simple Bites
Honey Mustard Citrus Chicken with Mango Chutney by Kitchen Confidante
Creamed Brussel Sprout Tater Tot Casserole by Climbing Grier Mountain
We'd love to see what you're eating seasonal now, too. Share your eats and follow the #eatseasonal hashtag on Instagram and Twitter to discover more seasonal eats.
As always, thank you for reading and for supporting companies I partner with, which allows me to create more unique content and recipes for you. All opinions are always my own.  
Are you following me on Instagram, Twitter, Facebook and Pinterest? 
Thanks for reading and subscribe to FoodieCrush to have each post delivered straight to your e-mail box.