Hello friends, and happy Friday.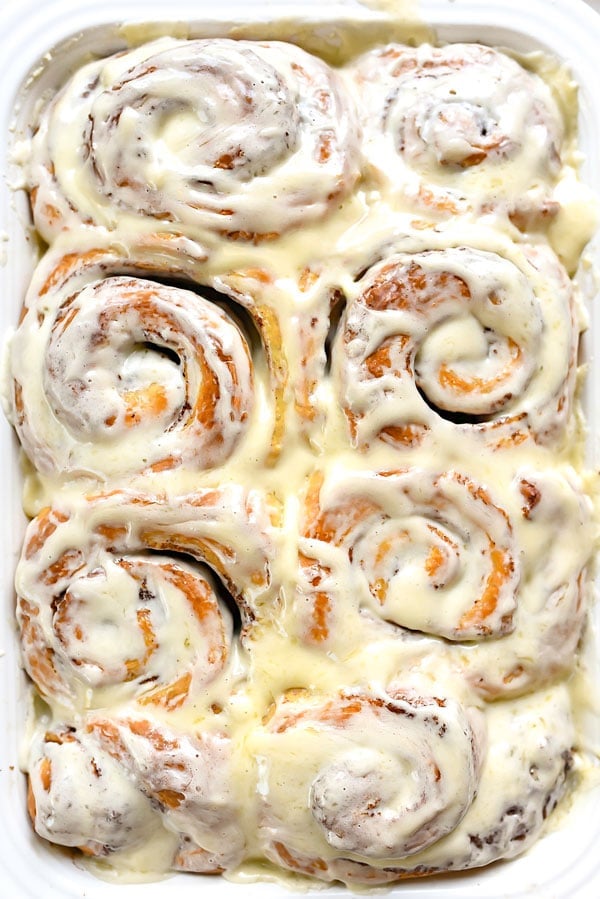 I have one skinny slice of pecan pie leftover from Thanksgiving in the fridge. I swear, it's gotten better and better as the weeks have gone by. It'll be gone by Saturday, heated then topped with a scoop of vanilla ice cream. And that is how I've moved into Christmas and cinnamon roll season.
This years decorating is well behind last year's mighty endeavors where I may have gone a little whole hog with it all. Thanks to being stuck at home, I had less to do so I had everything hung by the chimney and lit to the hilt by the first week of November. This year I'm still finishing up but things are looking good. Leaner, but good.
As the month of December always seems to do, the days zip past quicker than I'd like. More often than not when I reflect on the holiday I feel like I didn't truly get to appreciate the reason for the season.
That's why this year I've created a list of things I WANT to do before the new year, not just the things I have to do. I'm keeping the list short but sweet, so I'll maybe actually do them instead of feeling overwhelmed by the prospect.
This is my FUN THINGS list, and here's what's on it:
Bake sugar cookies and make my mom's fudge.
Have a dinner date and Christmas shop with my Smudge.
Drive around and look at lights. My favorite holiday thing to do.
Bake focaccia. I have a hankering and I don't know why.
Make homemade pasta. It's just not that hard so why don't I do it more?
Go OUT to dinner with friends.
Host soup night, but keep it casual.
Make Sarah's cinnamon rolls. SO GOOD!
Read my book by the fire with the lights of the tree flickering away.
Spend our anniversary doing something other than getting ready for Christmas.
What's on your FUN THINGS list? Make it happen or you'll see the holiday slip away.
With that, let's dig into this week's list of Friday Faves.
Did you know for one night only you can stay in Kevin McCallister's home during the holidays? Looks like a blast. Just don't open the door for any silver toothed "cops"…
Also…
25 fun facts about Home Alone.
The 80 best Christmas movies of all time. Which one's your fave?
My sister wants you all to know that this gadget is a SAVIOR when it comes to diagnosing and fixing burned out Christmas tree lights.
and..
This Christmas ornament tour made me laugh.
plus…
I shared this ornament on my Instagram stories and got lots of requests to know where you could get it.
This edible advent calendar is so cute (and it's on sale).
An amazing story and inspiring initiative.
This bottle of wine is the best deal at Trader Joe's right now.
After wrangling with my hand mixer's chord while whipping Thanksgiving potatoes, I bought this cordless mixer because a) I've been eyeing it b) it's on sale for $30 off.
This no-bake Grinch cake is perfect for a Grinch-themed party.
This holiday hummus is so ready for dipping.
I've been craving this slow-cooker chicken recipe over rice. Or noodles?
This noodle-free lasagna boat has all the healthy-ish feels.
Break out the Instant Pot for this creamy ravoli and sausage soup.
I love scallops AND risotto so I am all over this warm and cozy dish.
My husband isn't a huge chicken eater but when you add bourbon? He's in.
This easy shrimp dish looks amazing and perfect for busy weeknights.
Blow up your hot chocolate game with these candy cane cocoa bombs.
These cheesecake bars look so festive and delish.
How cute are these Christmas cupcakes?
Ready for the weekend and in the morning, I'm making (these) waffles.
26 Hanukkah recipes to celebrate with.
I LOVE this home tour because it doesn't look like every other cookie cutter home design. The wood, the marble (!!!), the comfortable chicness of it all. I WANT IT.
9 gifts for kids who love to cook.
These tapered candles are so cool.
Loving this wrap top (and it's on sale).
Crushing on this cardigan.
SJP uses this award-winning pillow spray to get some good zzz's, so it's now on my list for Santa.
Speaking of gifts, this is the coolest recycled wrapping idea.
I've been reading amazing reviews on how this little thing (that happens to be the perfect stocking size—ahem) is awesome for boosting productivity.
And…
6 creative hobbies that double as stress-busters.
It's gonna be a while, but I'm dying to read this memoir. She's gone through a lot in a short time.
Who's as excited as I am about season 4 of The Marvelous Mrs. Maisel?
Also pretty stoked for the SATC revival. Makes me wanna buy some fancy shoes.
And I'm beside myself giddy to see this musical remake.
Okay! That's it for this week. Get out and tick off something from your FUN LIST!
We send good emails. Subscribe to FoodieCrush and have each post plus exclusive content only for our subscribers delivered straight to your e-mail box.
Follow me on Instagram, Facebook, Pinterest and Twitter for more FoodieCrush inspiration.
As always, thank you for reading and supporting companies I partner with, which allows me to create more unique content and recipes for you. There may be affiliate links in this post of which I receive a small commission. All opinions are always my own.