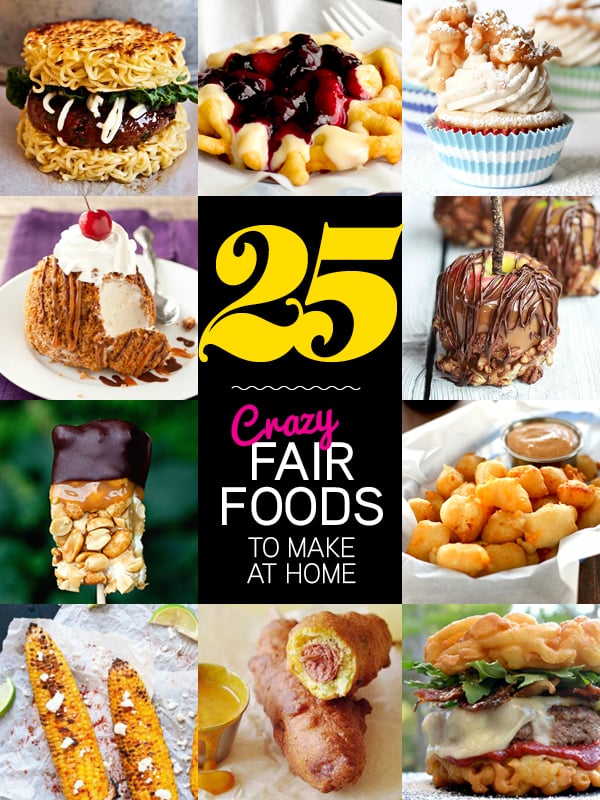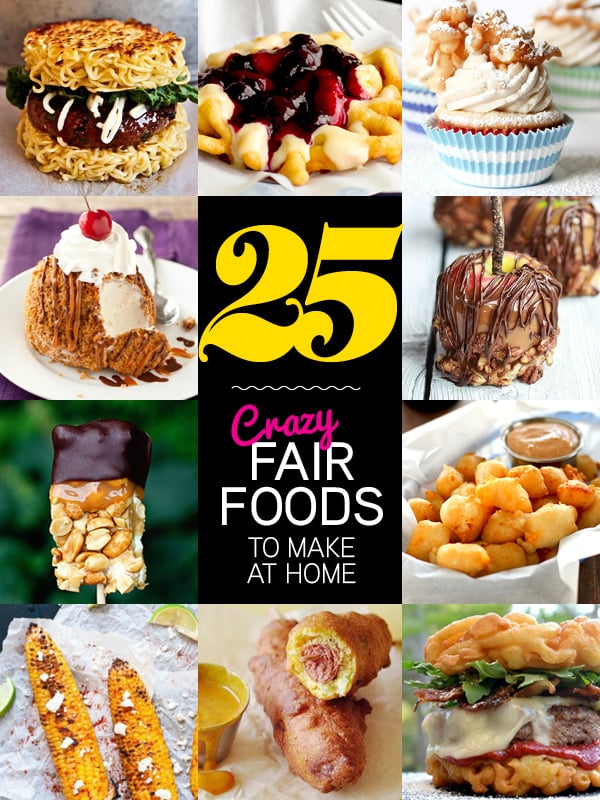 The weather's getting cooler (let's hope it stays that way), the kids are back in school (thank God!), and carnivals and state fairs have been in full swing where crazy food is the main attraction.
Where else can one make a meal of those giant medieval turkey legs that bring out the caveman in us,  a side of deep-fried Oreos, and a caramel apple (because, balance?).
Some of us love the fair just for the food—particularly the melt-in-your-mouth, deep fried doughy goodness kind. Gimme all the funnel cakes!
That's my go-to—the funnel cake, though we called them elephant ears, which is cute and also disturbing if elephants are your favorite animal. Doused, not dusted with a generous white cloud of powdered sugar, the doughy concoction with the upturned crispy edges never failed to put a smile on my face, or sate my wicked sweet tooth.
A Taste and Tell Fair for All
Last harvest season we followed one of our favorite food bloggers, Deb from Taste and Tell, around the Utah State Fair where she and her family romped with rubber duckies, got cotton candy stuck in their hair and enjoyed some good old fashioned fair food.
Afterward, Deb shared her favorite recipes for fair food in the summer issue of FoodieCrush magazine. And that inspired us to hunt around for even more crazy fair foods from food bloggers across the web.
Read Fair for All and get the recipes here, and in the links below.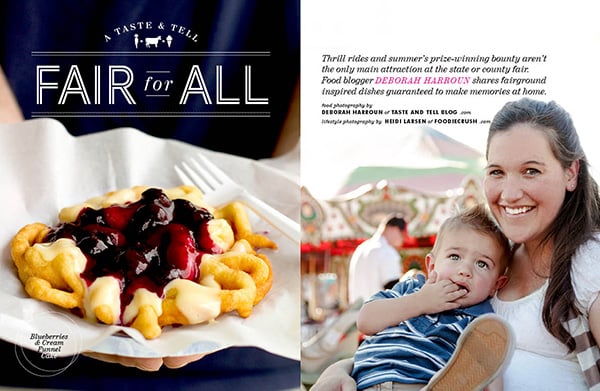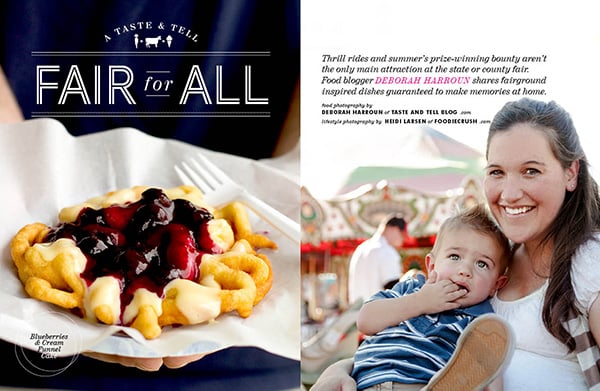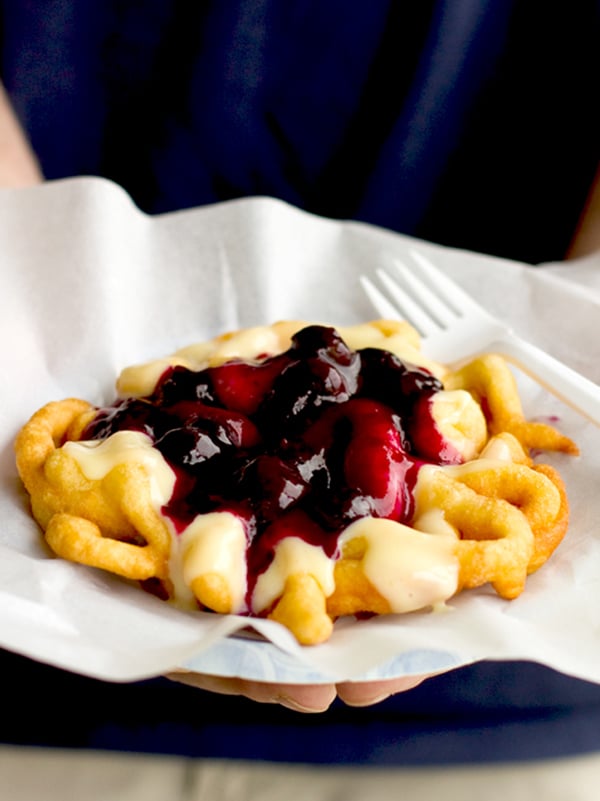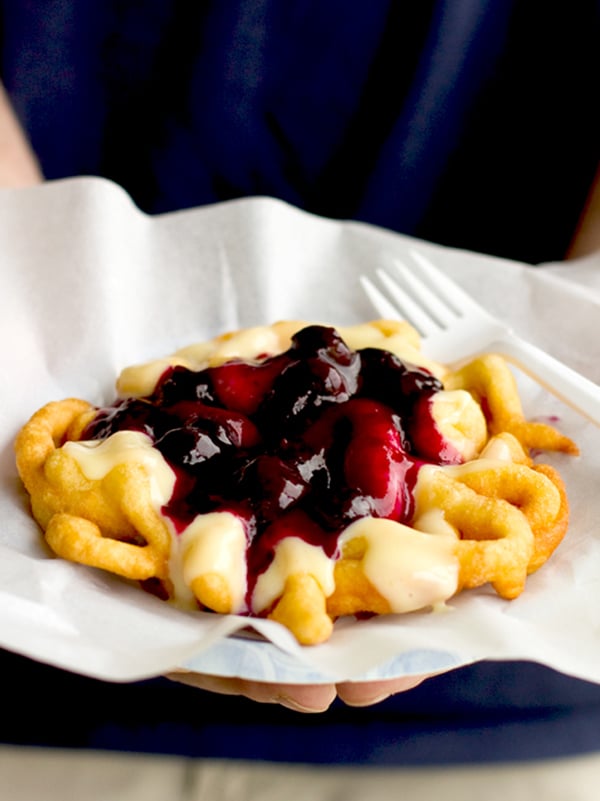 Blueberries and Cream Funnel Cake from Taste and Tell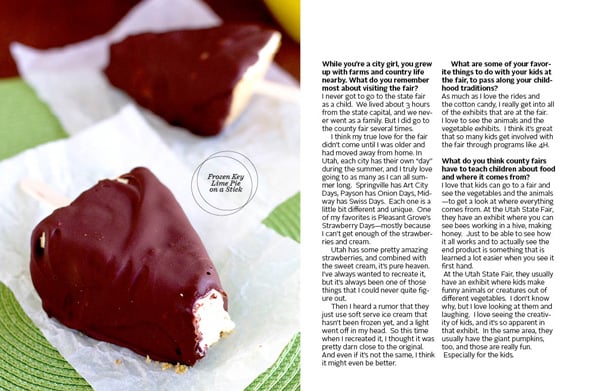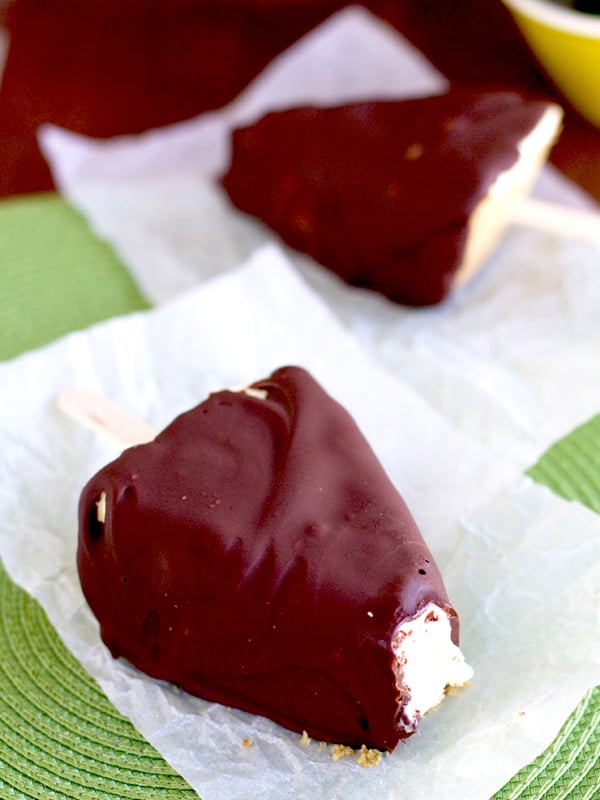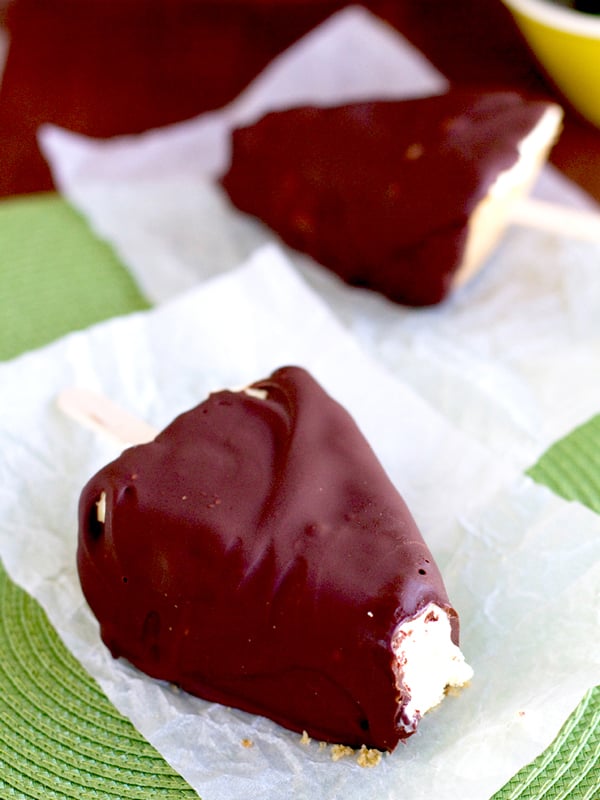 Key Lime Pie on a Stick from Taste and Tell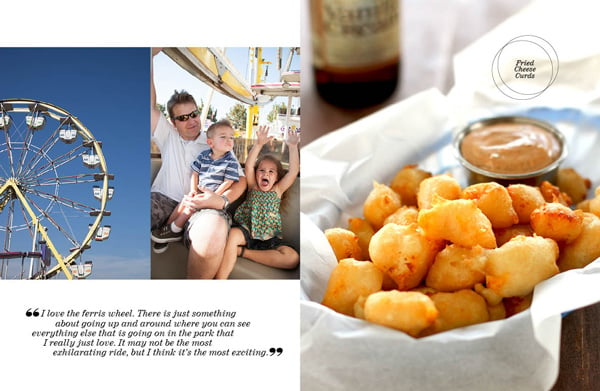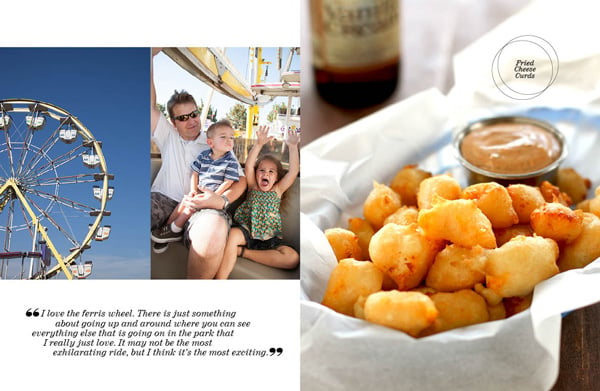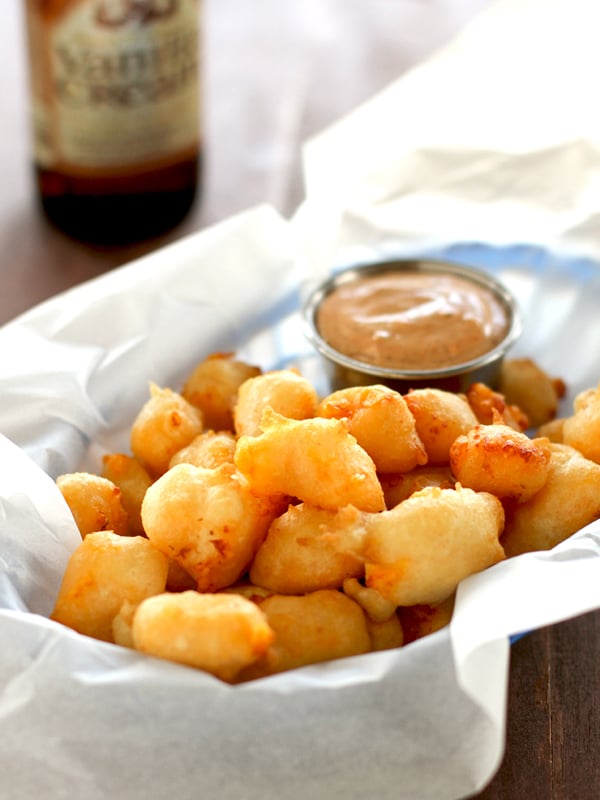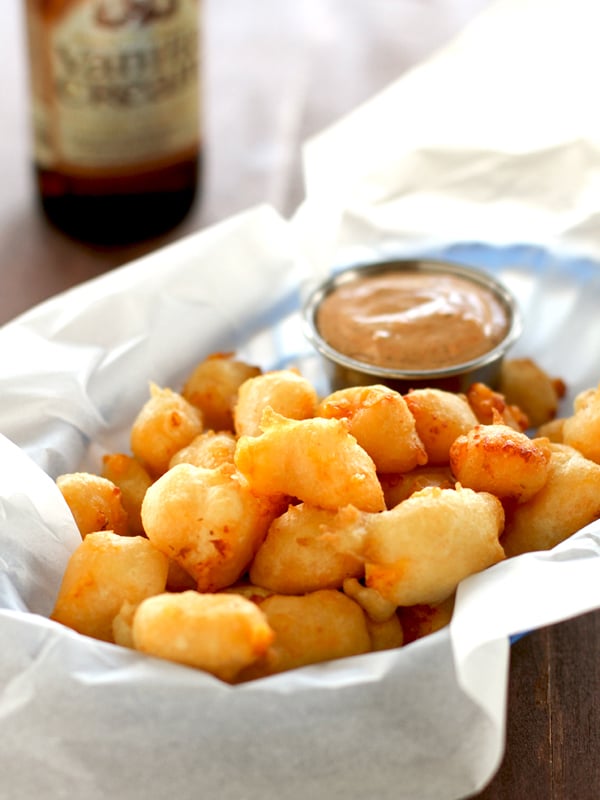 Fried Cheese Curds from Taste and Tell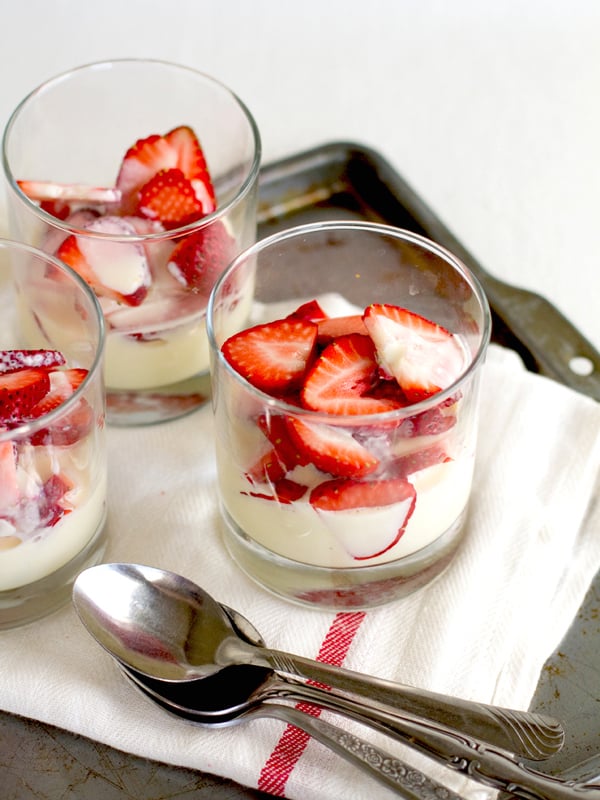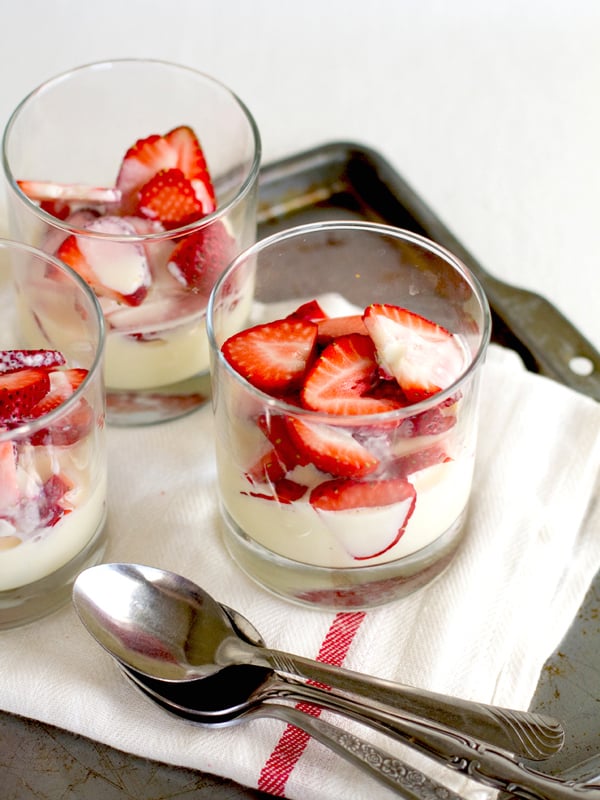 Strawberries and Cream from Taste and Tell
More Fair Food Recipes for All
With the air getting crisper, I'm dying to break out my oversized pumpkin-colored "Mr. Rogers" sweater—and settle into some comfort food, exactly what fair food is all about.
If you missed your favorite fair food this year or just didn't care to brave the mass crowds, we've remedied the situation with a bevy of favorite fair foods from food bloggers to make at home.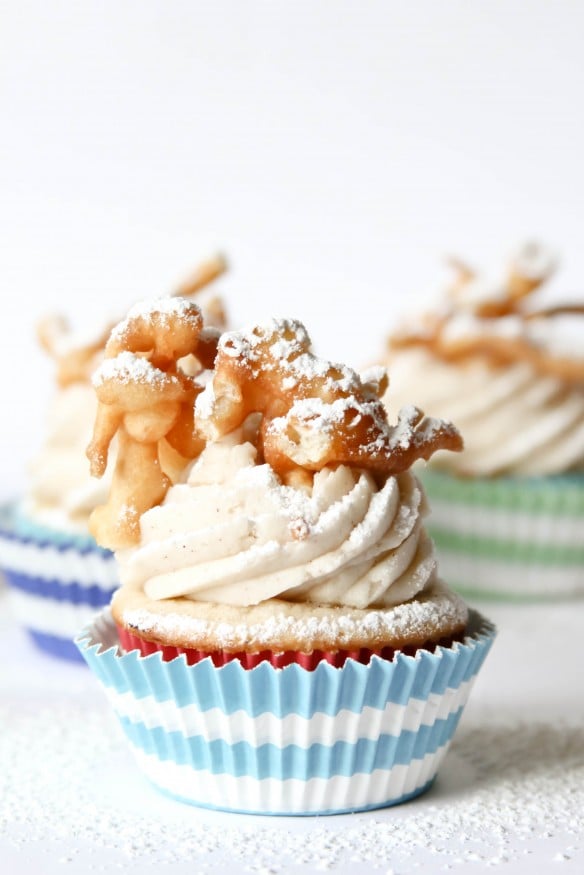 Funnel Cake Cupcakes from Confessions of a Cookbook Queen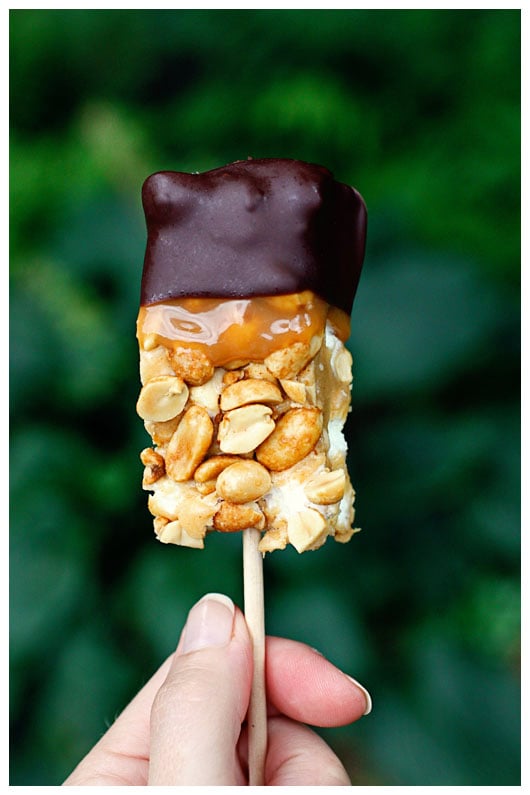 Chocolate Dipped Salted Nut Rolls from A Farm Girl's Dabbles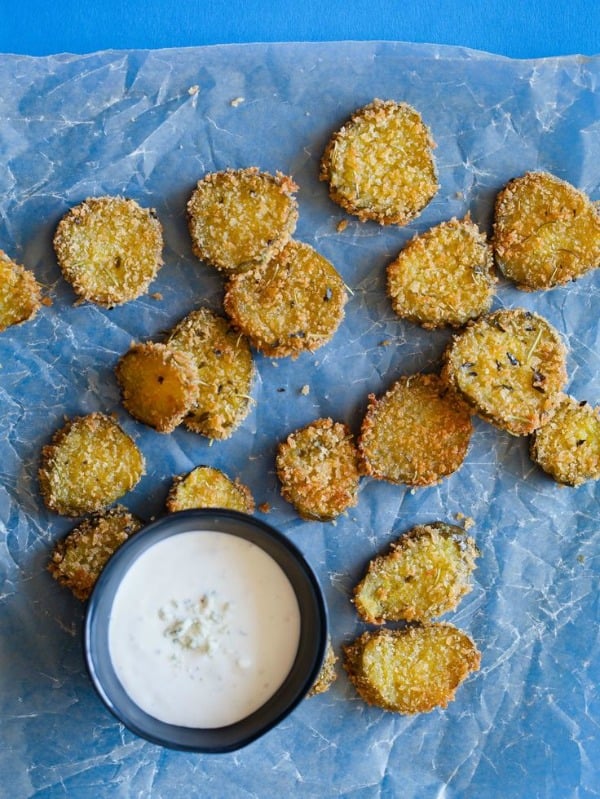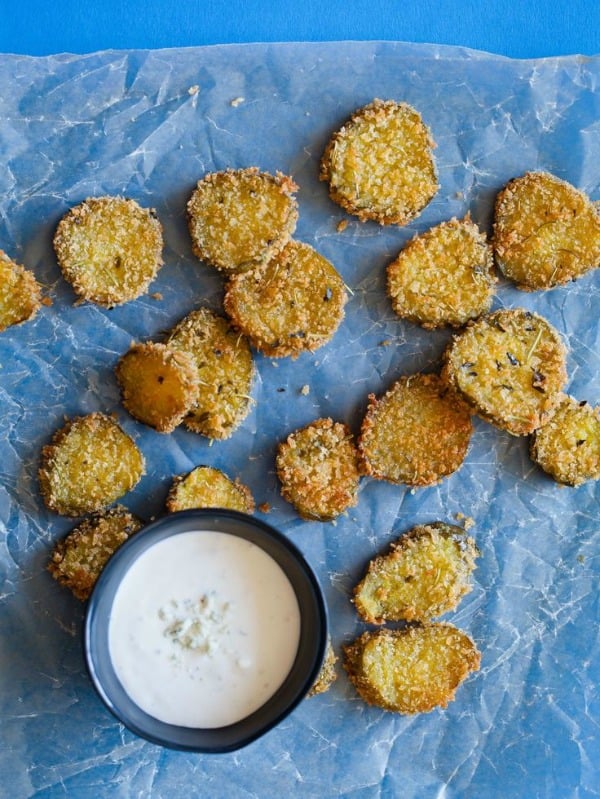 Panko Fried Pickle Chips from Spoon Fork Bacon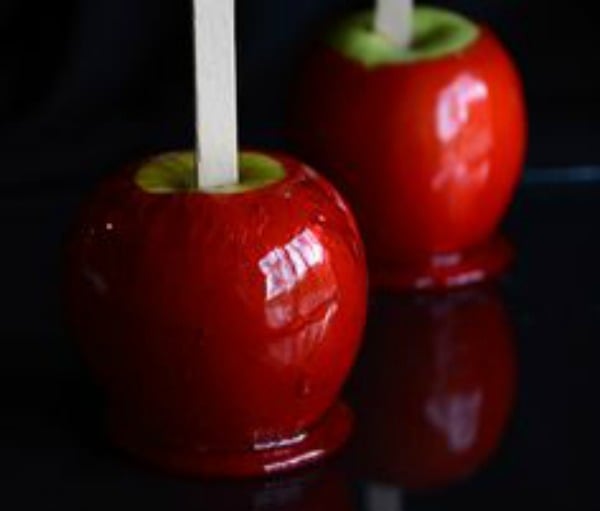 Red Candy Apples from Butter Yum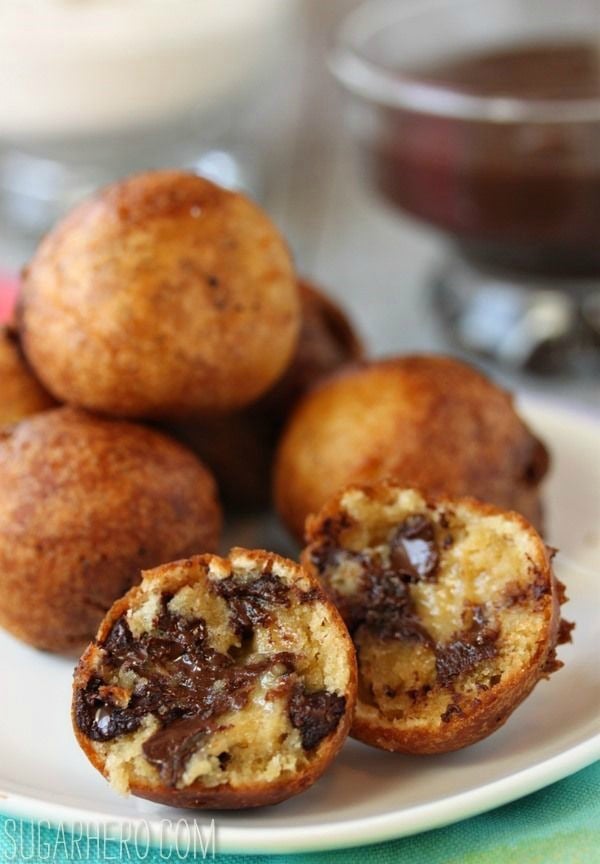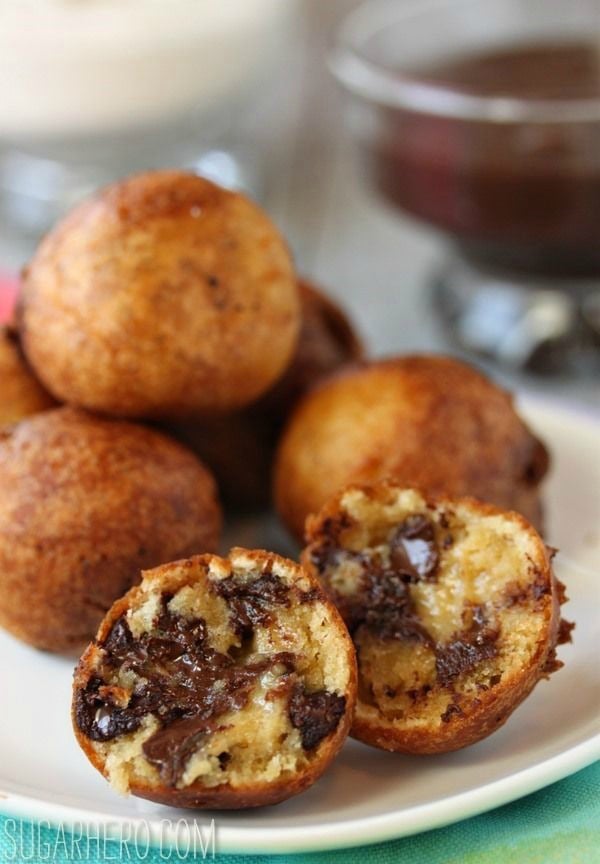 Deep Fried Chocolate Chip Cookie Dough from Sugar Hero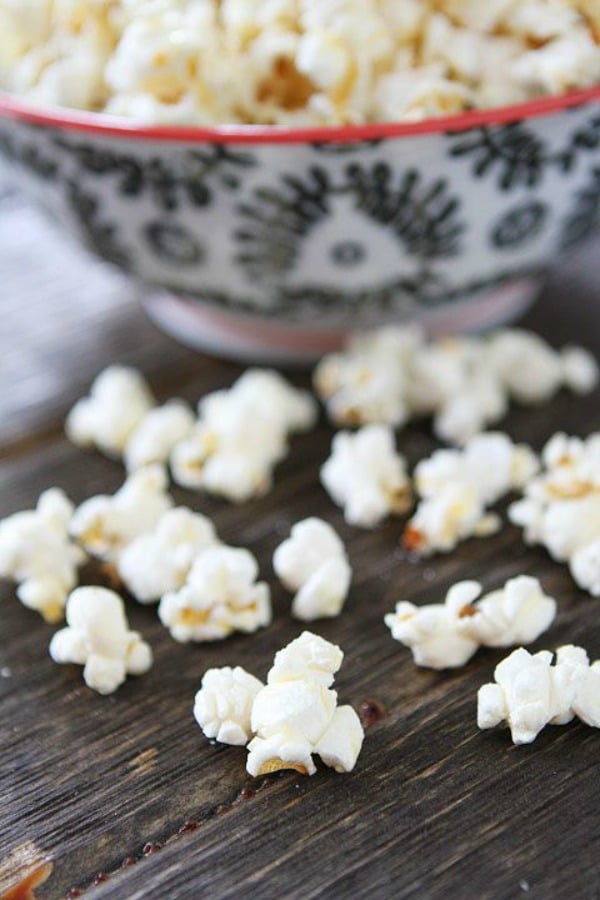 Easy Kettle Corn from Two Peas and Their Pod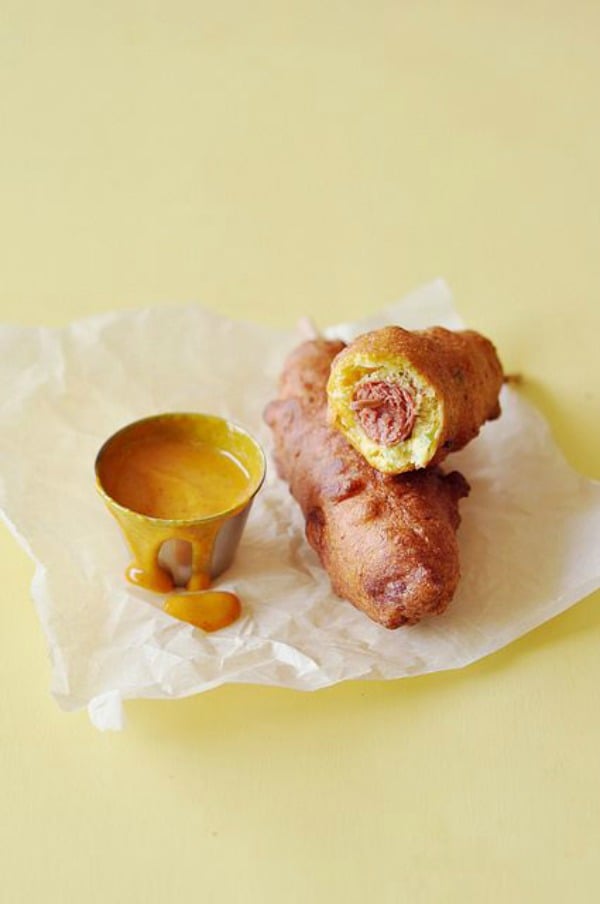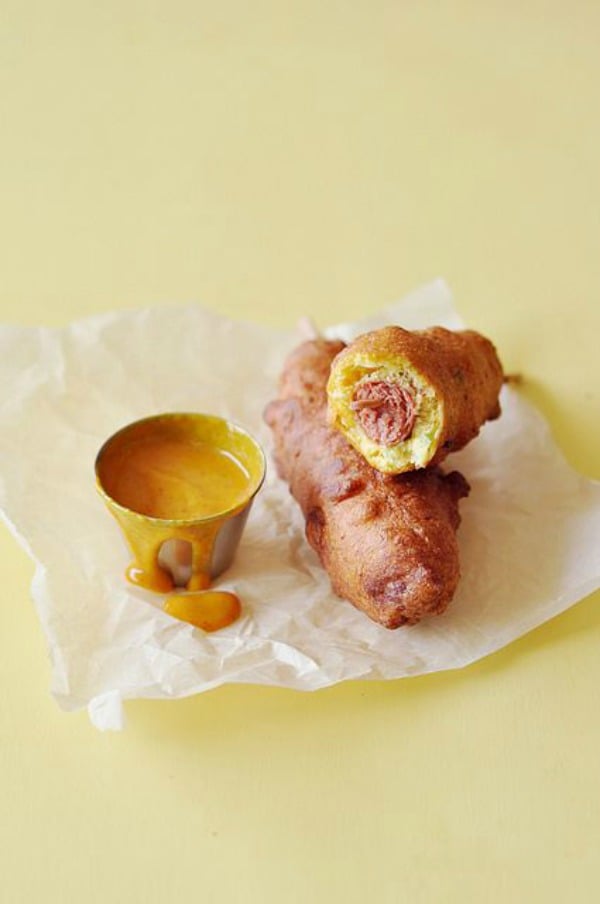 Bacon Cheddar Jalapeño Corn Dogs from The Candid Appetite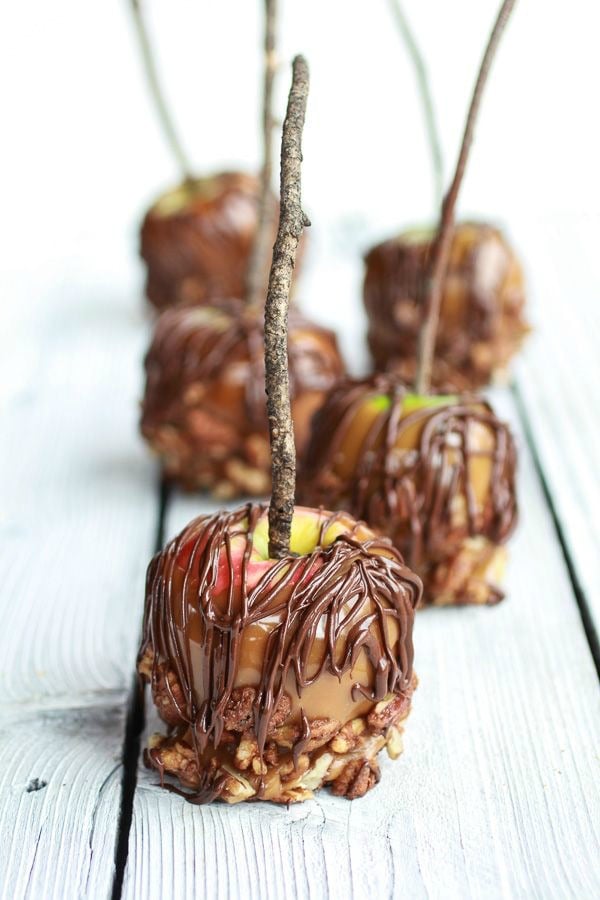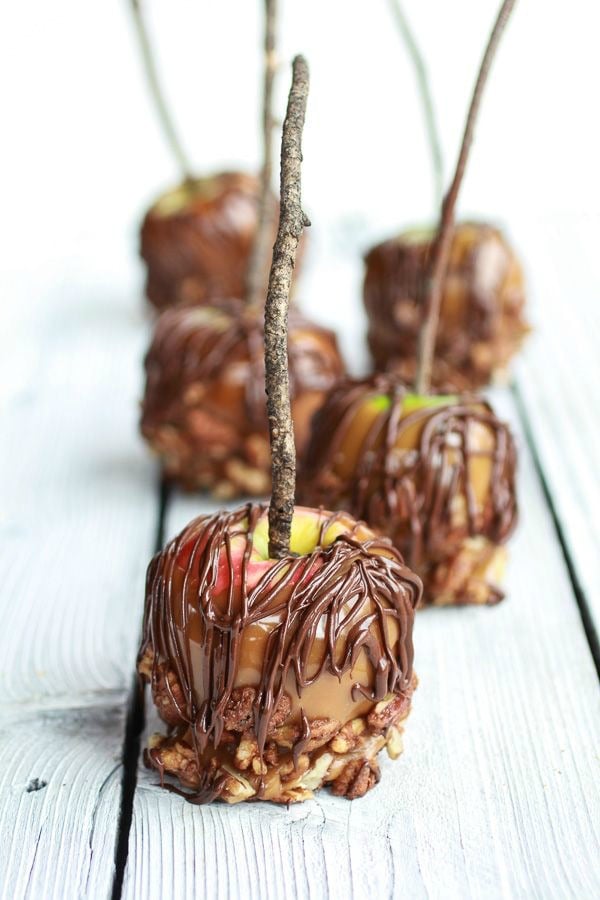 Sweet and Salty Bourbon Cinnamon Pecan Caramel Apples + Chocolate Drizzle from Half Baked Harvest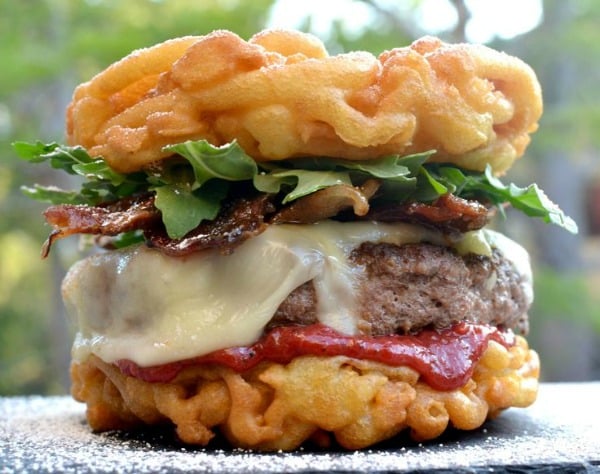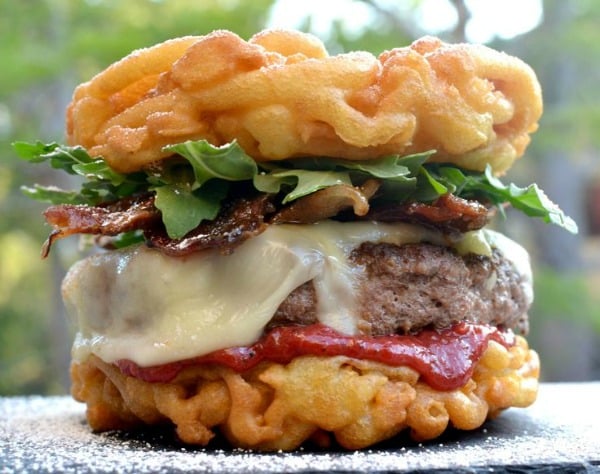 Funnel Cake Burger from Culinary Bro-Down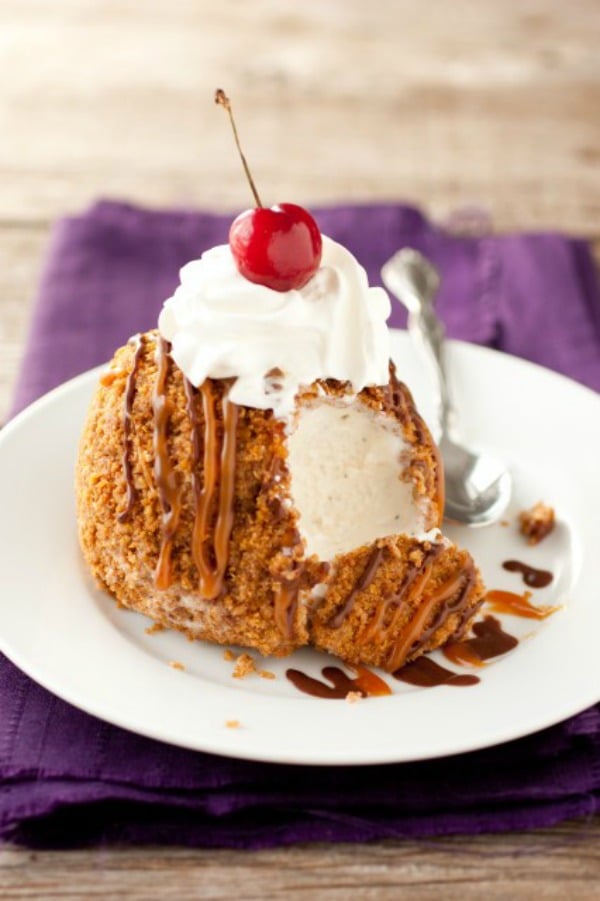 Cheaters Fried Ice Cream from Cooking Classy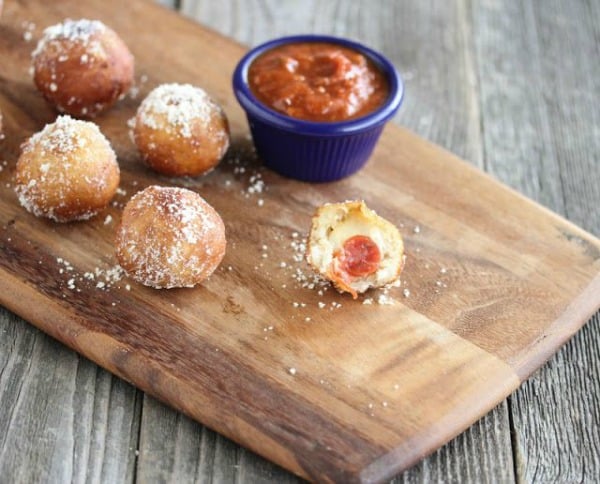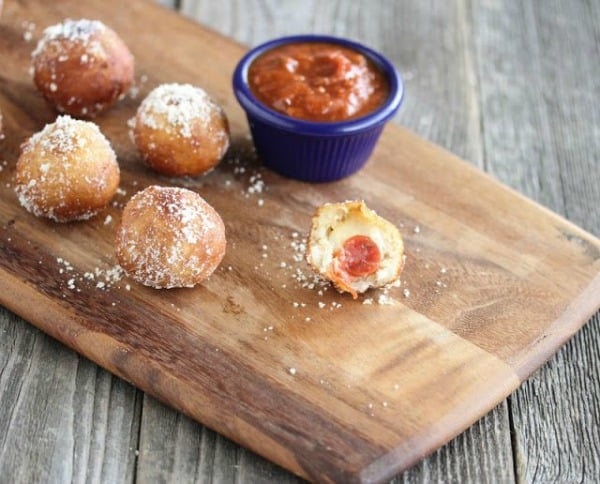 Fried Pizza Balls from Kirbie's Cravings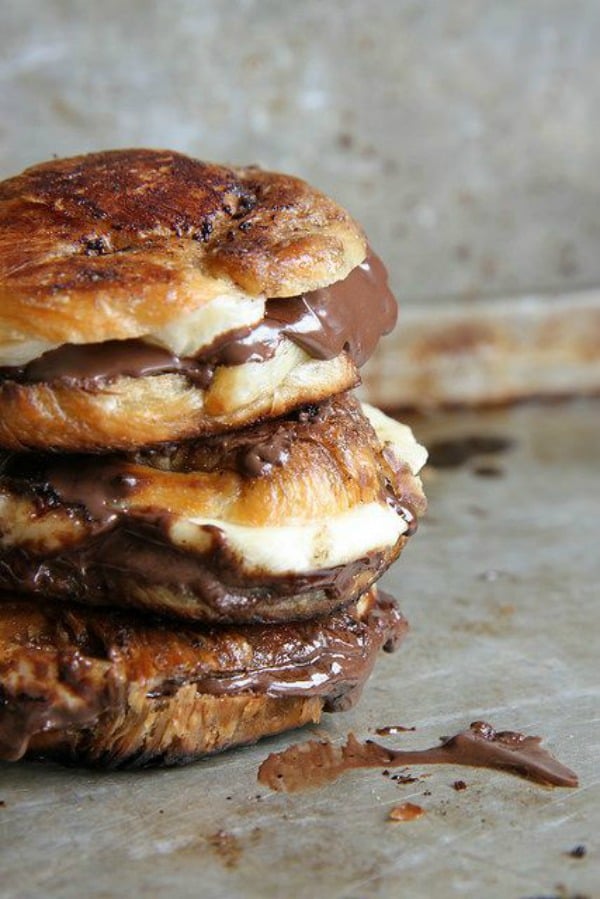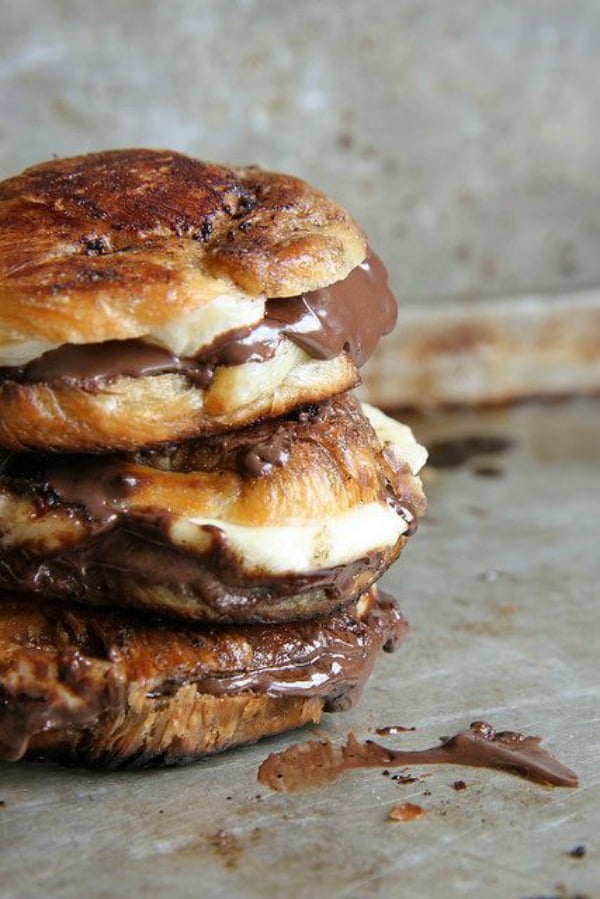 Brown Butter Fried Nutella Banana Croissant Sandwiches from Heather Christo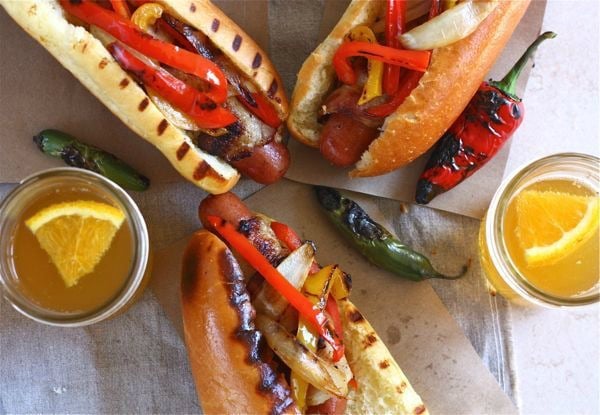 Bacon Wrapped Hot Dogs from A Cozy Kitchen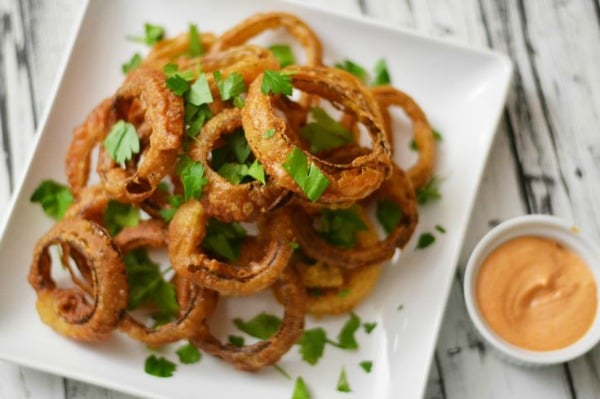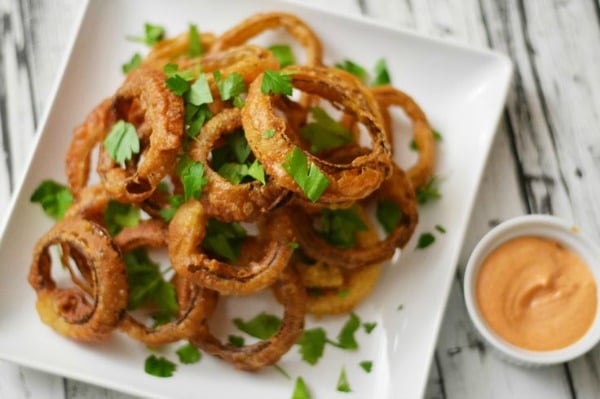 Beer Battered Onion Rings with Smoked Paprika Aioli from Knead For Food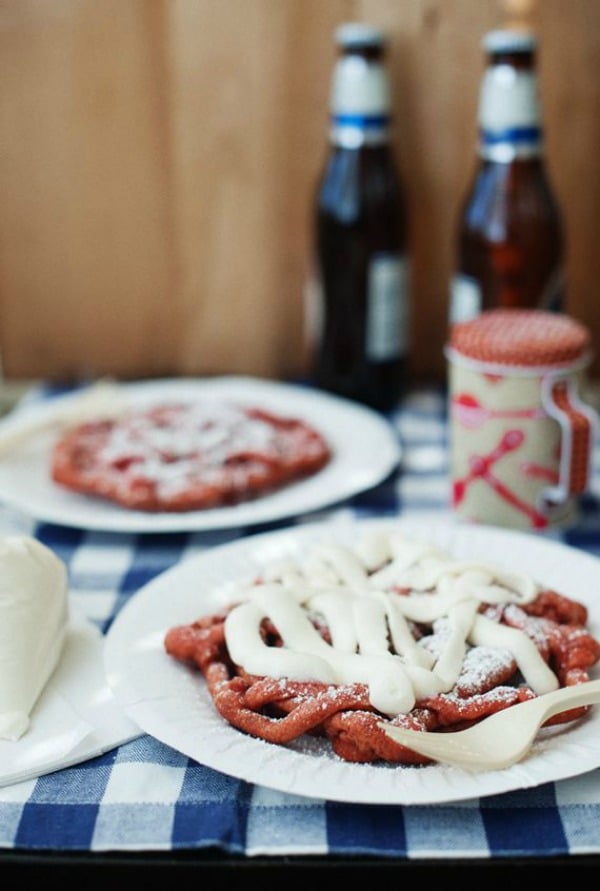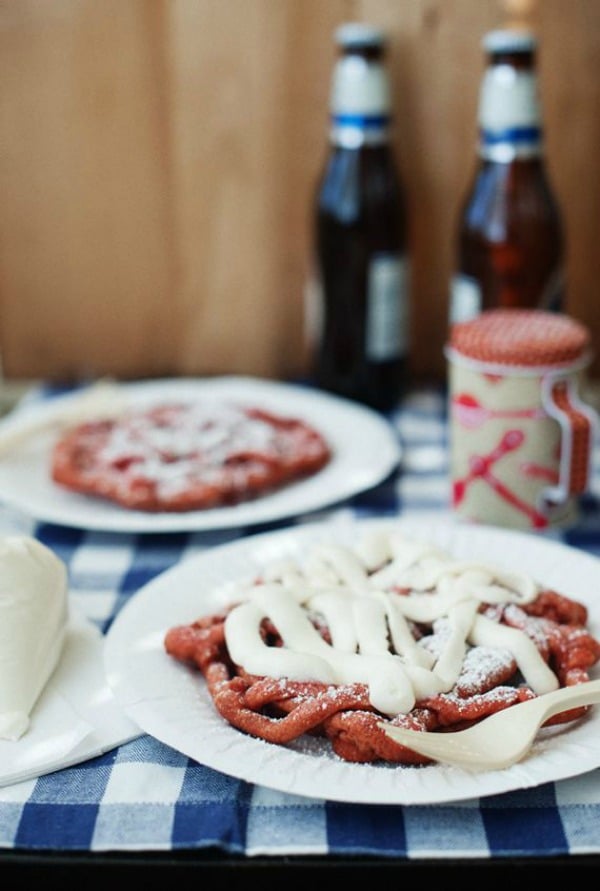 Red Velvet Funnel Cakes from A Subtle Revelry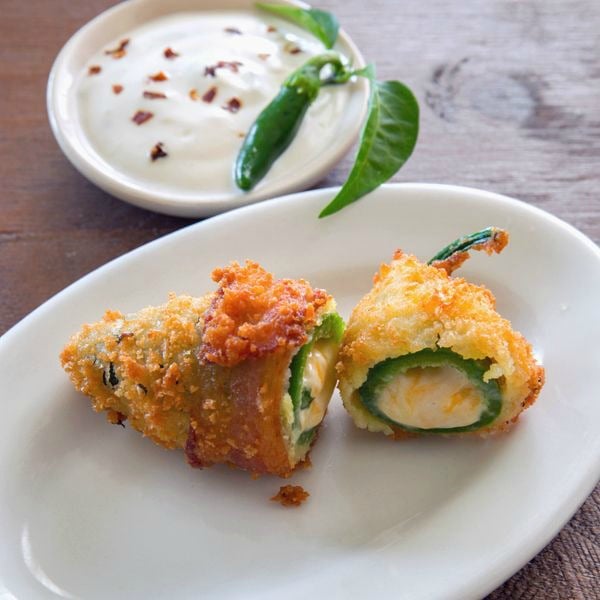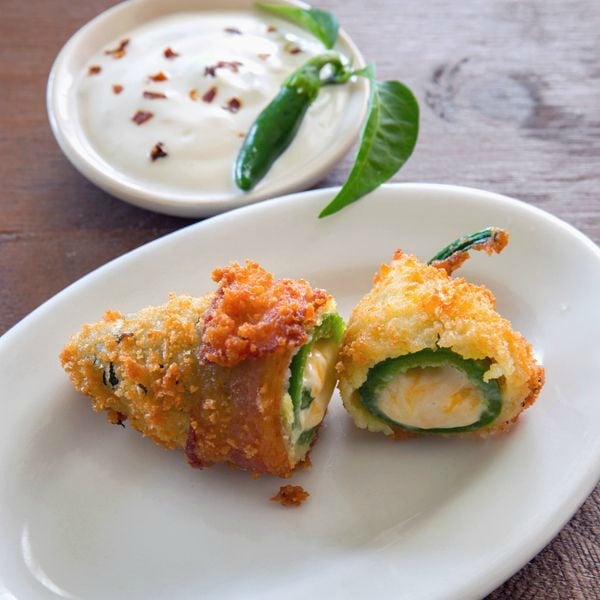 Jalapeño Poppers with Bacon from The Egg Farm
Mexican Grilled Corn on the Cob (Elote) from Confessions of a Foodie Bride
Peanut Butter & Jelly Pie Sticks from Spoon Fork Bacon
California Avocado Walking Tacos from Dine & Dish
Ramen Burger from Not Quite Nigella
Pound Cake Churros with Drinking Chocolate and Malt Ice Cream from Always With Butter
What's Your Blue Ribbon Winner?
What's your favorite fair food? Did we miss a link to a favorite recipe? Let us know in the comments below.
Thanks to contributor Hayley Putnam of Tip Toes in the Kitchen. Follow her foodie tastes and other flights of fancy on Pinterest and Instagram.

As always, thank you for reading and supporting companies I partner with, which allows me to create more unique content and recipes for you. As always, all opinions are my own.  
Are you following me on Instagram, Twitter, Facebook and Pinterest? Thanks for reading and  subscribe to FoodieCrush to have each post delivered straight to your e-mail box.