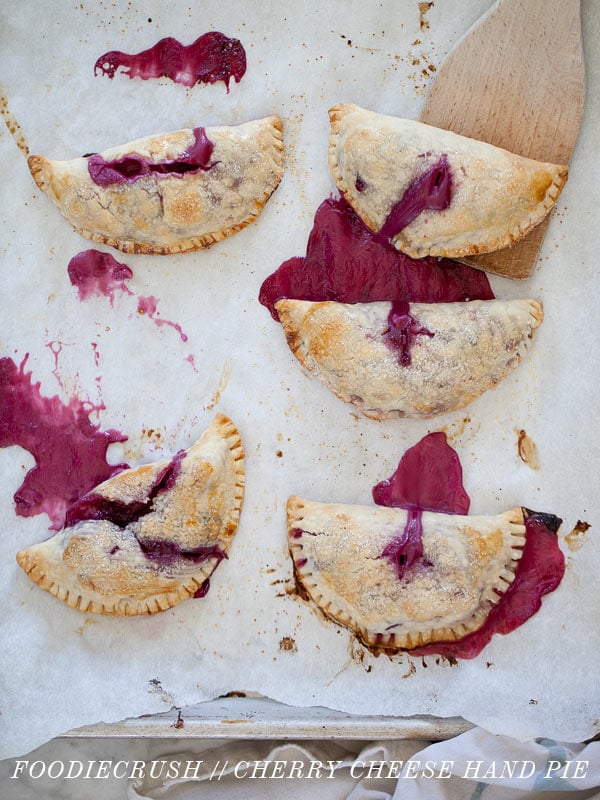 Back to school, back to reality.
This past weekend made gearing up for the first day back to school an especially rough one. We took advantage of our last summer road trip by languishing in late night swims under starlit skies, lots of outdoors music amid the red rocks of Utah's spectacular natural scenery and plenty of play time skipping about and acting like kids.
And then the alarm went off. And just like that, summer was over.
Suddenly it was all about getting breakfast on, where are her shoes, oh man we're out of yogurt, oh wait there's one at the back, but I don't want mustard, hair ties, wait no hair ties, pull it over to the side. No! Pull it back. But I don't want my hair to be poooooooffffyyyy, where did your backpack go??
After she somehow successfully traipsed off to meet her new teacher and continue to grow into someone other than the bald little baby I snuggled in my arms, I baked her a special first-day-back after school snack.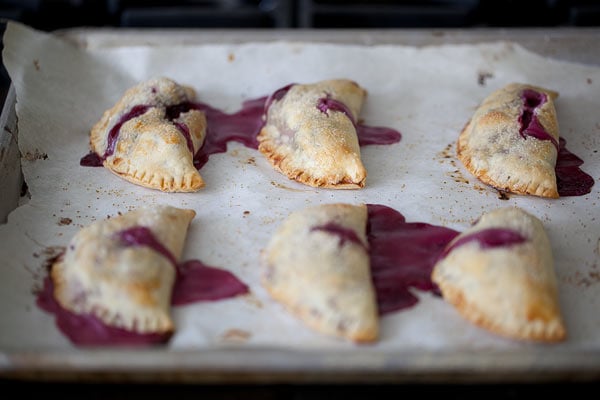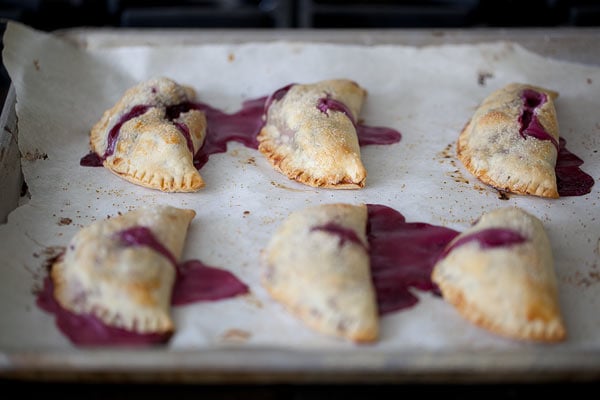 When I was in college I worked at a Hostess plant. Yep, I was a Twinkie packer, and proud of it. It was the most grueling job I've ever had and yes it did look a lot like this especially when the old lady veterans thought they'd show this newbie temp a thing or two and speed up the line so Twinkies or Ding Dongs went a flyin'.
I hope they got their laughs.
But one of the best parts was the pie cooling line, a conveyor cooling rack that snaked its way through the ceiling of the entire plant. It started at the Hostess Pie deep fry line. Cherry pie, apple pie, lemon. And it wound its way right past the stairs that led to the women's break room.
Once in a while a pie may have made its way right into my weary little hand. Weird how that happened.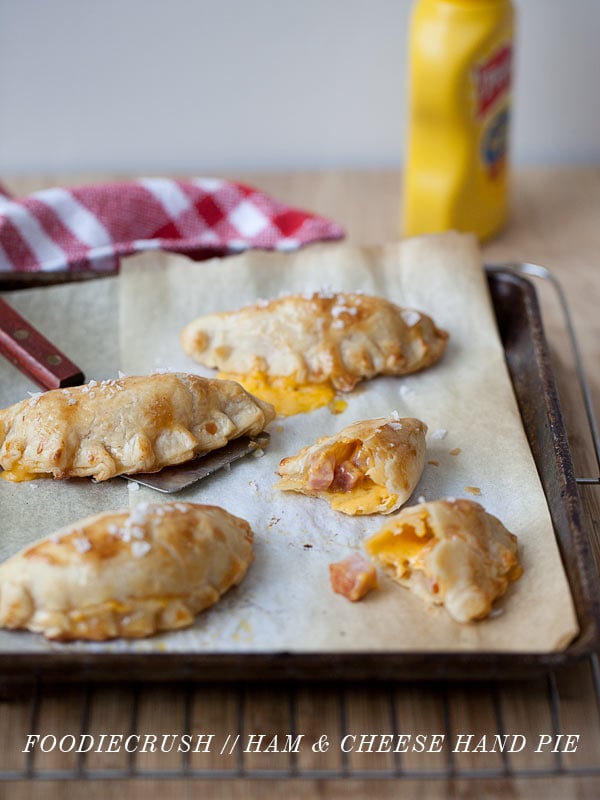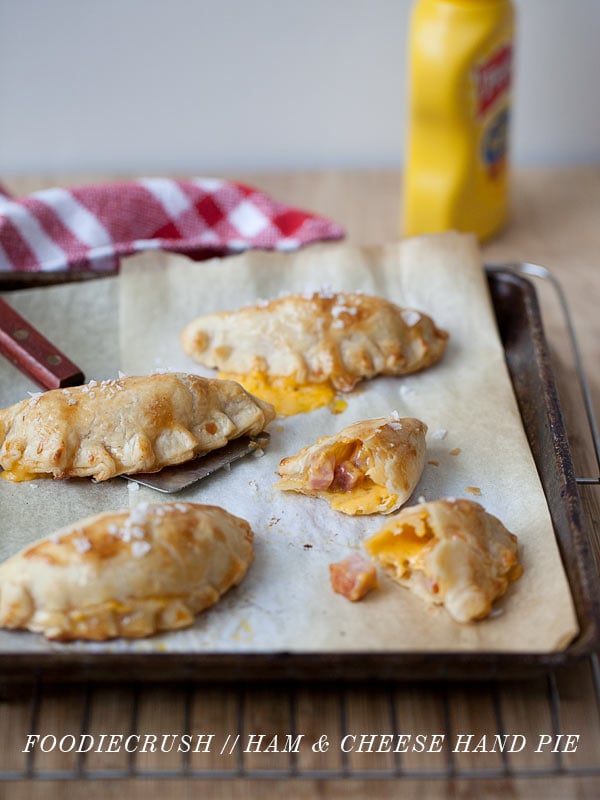 A few weeks ago I made Ham and Cheese Hand Pies that Smudge went gaga over. They're definitely going to be making their way into her lunch bag.
They were so easy, I figured they'd be super tasty with fresh cherries and cream cheese.
Smudge likes everything mini. Especially small food she can carry about. And since her favorite thing these days is pie, I knew a spin on cherry pie would be a treat we could both dig into.
And this time I didn't even have to swipe them from the line.
Print
Cherry Cheese Hand Pies
Ingredients
2

cups

all-purpose flour

½

pound

2 sticks unsalted butter, cold and cut into chunks

½

teaspoon

salt

1

tablespoon

sugar

4-5

tablespoons

water

2

cups

or about 10 ounces cherries

pitted and halved

¼

cup

granulated sugar

1

tablespoon

cornstarch

1 ½

tablespoons

water

8

ounces

cream cheese

⅓

cup

powdered sugar

¼

teaspoon

almond extract

¼

cup

decorative or large crystal sugar
Instructions
In a food processor fitted with a steel blade, pulse flour, butter, salt and sugar 10-12 times or until butter is consistency of small peas. Add water and pulse 5-7 more times or until dough starts to come together. Turn out onto a floured surface and shape into 2 round discs. Cover in plastic wrap and refrigerate for 1 hour.

In a medium saucepan, bring water, cornstarch sugar and cherries to a boil. Reduce to simmer and cook for about 5 minutes. Remove from heat and let cool.

With a handheld mixer, mix cream cheese, powdered sugar and almond extract until smooth.

Preheat oven to 450°F. Roll out dough to ¼-inch thick and using a 5-inch biscuit cutter, cut round discs for pies. Layer each round with a slather of cream cheese mixture and mound with about ¼ cup cherry mixture. Lightly brush edges of circles with egg, fold in half and crimp edges.

Place pies on a baking sheet lined with parchment paper. Brush with egg wash and sprinkles of decorative sugar. Bake for 15 minutes or until crust is golden. Serve immediately or eat at room temperature.
Related Posts (this roundup brought to you my Smudge!)
Chocolate Chip Banana Bread
Snickerdoodles with White Chocolate Chips 
Baked Apple Cuplettes
Thanks for reading and please keep in touch. Subscribe to Foodie Crush and follow me on Twitter, Facebook and Pinterest and check out Foodie Crush magazine and Cookie Cravings cookbook.