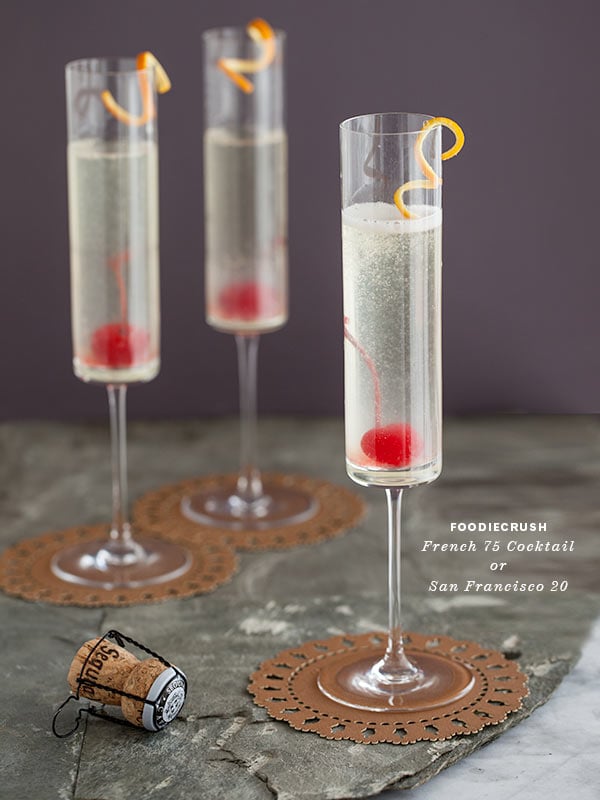 In December of last year, my husband and I took a quick weekend-er to celebrate our anniversary and get some much needed "us" time in one of our favorite cities, San Francisco.
My dad grew up just outside San Francisco so I spent a lot of time there visiting my grandma every summer. It's also the scene of the crime, the first time my husband met my dad at the Hyatt Hotel sports bar before my dad and mom took us to a San Francisco 49ers game. At that time I was a college-graduated-sorority-girl-waitress dating a guy with purple hair and pierced ears and who was the lead singer in a punk band. Polar opposite of the preppies I was normally attracted to, and one of the funniest, easy going guys I'd ever met. He was my perfect foil.
After that visit, San Francisco became a spot we'd visit as often as we could. Since having Smudge we haven't been back for a while and we were due.
Flying over the Great Salt Lake en route to SFO
BART dropped us off right at the heart of SF's shopping mecca Union Square 
So thanks to some great recommendations from some SF local food bloggers (thank you Irvin and Denise, the trip was centered around eating—specifically Sushi Zone and Ramen Underground, both of which have left us craving for more.
We arrived at 4:45 p.m. and were third in line for the 16 seats at Sushi Zone's 5 p.m. opening
Where the sushi is fresh, easy on the wallet and belly filling
and the next day ate our weight in nothing fancy but nothing short of amazing ramen at Ramen Underground
 Staying in Union Square at The Prescott put us smack dab in the middle of holiday shopping and steps to and from plenty more eating, and drinking.
Cocktails with a blue sky street view at  The Prescott
My favorite perk: The Prescott's morning coffee bar on each floor
Like our stop into the French bistro Cafe de la Presse. As we bellied up to the bar and shared a half dozen oysters on the half shell and an appetizer plate of charcuterie, I was craving a glass of champagne.
Our lovely barmaid suggested a French 75, a champagne cocktail enhanced with a shot of gin. And that's where my cocktail inspiration was born.

I'm not much of a gin lover, so she quickly remedied that by subbing in a shot of vodka and all was right with the world. We talked, we laughed and we nibbled. It was the perfect topper to a day of exploring. And if you're a magazine junie like I am, Cafe de la Presse has the most amazing selection of European publications to purchase and peruse.
The original version of this drink is made with gin, although there are some that firmly believe brandy was the original base spirit in the real French 75. Chilled Champagne is the preferred topper for the drink, but as the official bubbly export from the Champagne region of France it proudly displays a bigger bill at the liquor store thanks to its exclusivity. Oh, those French.
For my French 75, or as I sometimes call my San Francisco 20 in reference to our anniversary, I used the Spanish version of Champagne: Kava. Similar in bubbles but obviously made with grapes from a different region, the resulting drink comes with a lower price tag but still plenty of effervesce.
Print
French 75 Cocktail
Ingredients
1

tablespoon

lemon juice

1

oz

vodka

1

teaspoon

superfine sugar

Champagne or Spanish Kava

1

maraschino cherry

orange or lemon twist
Instructions
Pour the lemon juice, vodka, and sugar into a cocktail shaker filled with ice.

Shake well, strain into a champagne flute with a maraschino cherry and an orange or lemon twist.
Nutrition
Calories:
92
kcal
|
Carbohydrates:
7
g
|
Protein:
0.1
g
|
Fat:
0.1
g
|
Saturated Fat:
0.01
g
|
Sodium:
1
mg
|
Potassium:
17
mg
|
Fiber:
0.2
g
|
Sugar:
6
g
|
Vitamin A:
3
IU
|
Vitamin C:
6
mg
|
Calcium:
4
mg
|
Iron:
0.03
mg
Wintertime is the perfect time to warm up to a cocktail. Thankfully, one of my favorite food blogging mixologists, Russell from Chasing Delicious, gave us a great round-up of wintertime Cocktails ala Mad Men style for the current issue of FoodieCrush.
So cozy up, belly up and drink up to winter. It'll be over before we know it.
 Hot Apple Buttered Rum
Spicy Spiked Hot Cocoa
Mulled Wine Punch
 Cheers!~
Thanks for reading and please keep in touch. Subscribe to FoodieCrush and follow me on  Twitter, Facebook and Pinterest and check out FoodieCrush magazine.