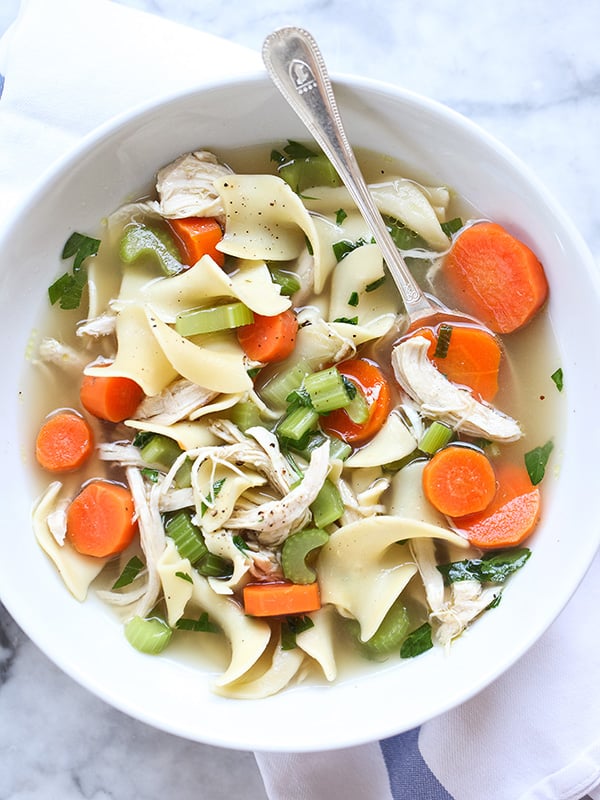 There are two jobs in particular that I bet are matches made in heaven for imaginative voyeurs. They're perfect professions for those people who daydream their workday away by living the lives of others, due simply to the clues presented that give a really, really good glimpse into what's really happening at home.
The first voyuer would be the neighborhood postal carrier.
Day in and day out, every month of many years, this worker gets to know everyone in the neighborhood more intimately than anyone else. Thanks to the steady stream of bills they know if you've been seeing the doctor or are in danger of having your cable TV cancelled. They know if you're a shopper when the Nordstrom bill and Christmas catalogs arrive. They see the IRS notices (yikes!) and they know who gets handwritten letters that mean someone does indeed care. And just think of how they can dial in your personality depending on which crazy mix of magazines you subscribe to. Okay, that could be scary.
The second daydreaming voyeur is one I know you have wondered about every time you go to the grocery store. Yep, the grocery checker.
As voyeurs peeking into other's lives, do the checkers notice (or even care) that you buy all organic with a side of doughnuts on every trip? That you buy enough food to feed an army or simply pick up a passel of frozen dinners for one? And do they judge your cooking skills—or lack thereof—depending on what exotic—or mundane—ingredients fill your basket.
So it wasn't much of a shocker when I showed up to the 15 items or fewer line that the clerk asked me if I had someone at home who was under the weather thanks to my collection of a bottle of  Chloraseptic, two different brands of throat losenges and all the fixin's for homemade chicken noodle soup.
Doesn't it just figure that only 3 weeks into the new school year and Smudge has caught a wicked little sore throat and cold.
So when my baby doll requested a soother of soup for her sickly sore throat, as her adoring mother, I hopped to and got myself into the grocery store check out line and then straight into the kitchen.
About the recipe:
I love my soup because of it's homemade broth. It's the same broth I use for my matzo ball soup and is one I've adapted (loosely) from Ina Garten and one of the many episodes of The Barefoot Contessa I've absorbed over the years.
I used 2 chicken breasts and 2 chicken legs in this recipe for stock, but if you have a 3 1/2 to 4 pound whole bird on hand, go ahead and substitute it. You may need to adjust your cooking time, so just test the chicken for doneness and taste the stock for flavor as you go.
I always use egg noodles in my soup, but go back and forth between the shorter, fatter, extra wide egg noodles from Manischewitz and these thicker and toothier egg noodles from Montana's Country Pasta.  I always have a bag of each on hand.
If by chance you accidentally simmer away too much of your broth, have a high quality boxed chicken stock on hand to spread the soupyness a little further.
Homemade Chicken Noodle Soup
Ingredients
2 split chicken breasts, with ribs and skin on
2 chicken drumsticks, with skin
1 yellow onion, peeled and cut into quarters
1 head of garlic, unpeeled and cut in half crosswise
6 carrots, leaving 2 of them unpeeled and cut into halves, and the remaining 4 peeled and cut into ¼ inch rounds
6 ribs celery, two of them cut in half and the remaining cut into ¼ inch slices
1 parsnip, unpeeled cut into 3-inch chunks
1 bunch fresh Italian parsley
1 bunch fresh thyme
3 chicken bouillon cubes
2 bay leaves
1 tablespoon black peppercorns
1-2 tablespoons kosher salt
6 ounces extra wide egg noodles
Instructions
Add the chicken pieces, onion, head of garlic, two unpeeled and halved carrots, two ribs of celery halves, parsnip halves to a large stock pot. Tie 15 stems of Italian parsley and 15 stems of thyme with a bit of kitchen string and add to the pot.
Cover with cold water 1-2 inches above the chicken and veggies or 14 cups of water. Add 3 chicken bouillon cubes, bay leaves, black peppercorns and kosher salt. Bring to a boil then reduce to a lightly rolling simmer and cook uncovered for 1¼ to 1½ hours or until chicken is cooked through and tender and stock is well flavored. If the stock tastes weak, add another chicken bouillon soup and a bit more salt.
Transfer the chicken to a plate to cool and remove the vegetables from the stock and discard. Place a strainer over a large bowl and strain the broth. Return the broth to the stock pot and add the chopped carrots and celery. Bring to a boil, then reduce to medium and cook for 10 minutes. Add the egg noodles and cook for another 8 minutes or until noodles are tender but chewy. Remove the skin from the chicken and shred the chicken with two forks. Depending on the size of the chicken breasts, start by adding ¾ of the shredded chicken to the soup then add more if you have enough broth or reserve for another use. Season with more salt and pepper if desired and stir in 2 tablespoons fresh chopped parsley and serve hot.
New Spins on the Classic Chicken Noodle Soup
The classics will always be, but sometimes we need to add a little spin for the chicken win. Here are a few food blogs who've done just that.
Mushroom and Chicken Noodle Soup with Poached Egg
A magical mix of garlicky mushrooms adds flavor and beyond in How Sweet It Is' soba noodle combo trashed up with an egg on it. Recipe here.
Chicken Satay Soup
One of my favorite Thai tastes is the peanuty satay sauce, and now Baked Bree has transformed it into a complex slurpfest. Recipe here.  

Swiss Chard and Chicken Italian Noodle Bowl
Leafy and vitamin charged Swiss Chard adds vim and vigor to this Italian style noodler from Apples and Sparkle. Recipe here. 
Creamy Slow Cooker Chicken Noodle Soup
True to her name, this creamy, slow cooker version (just a half cup is added at the end) is Savory Simple. Recipe here. 

Chicken Noodle Soup with Zucchini Noodles (Gluten-Free)
While the secret to Food Faith Fitness' stock is an all day simmer, it's the substitution of zucchini noodles for traditional pasta that makes this recipe a real keeper for any gluten or carb-free foodie. Recipe here. 
Thank you for reading and supporting companies I partner with, which allows me to create more  unique content and recipes for you. As always, all opinions are my own. 
Are you following me on Instagram, Twitter, Facebook and Pinterest? Thanks for reading and  subscribe to FoodieCrush to have each post delivered straight to your e-mail box.