While writing this I can overhear my husband singing along to Pete Townsend.
It's not the expected rendition of one of the The Who's famously loud and uproarious songs. No, its a much sweeter and tender tune sung to a simple ukelele with a message that resonates deeply with me this Mother's Day.
"I like every minute of the day!
I like every second, so long as you are on my mind,
Every moment has its special charm,
It's all right when you're around, rain or shine."
—Blue, Red and Grey, The Who
It's too easy these days between work commitments, running kids to and fro—not to mention our daily obsession with Instagram and Pinterest—to forget what is most important in our ever-expanding to-do-list-filled days.
To take a breath. To sit back and to look around and take advantage of the moments we have together as a women, moms and daughters.
Whether it's an impromptu pinecone dodgeball fight in the park with my darling and quickly maturing daughter or a telephone conversation with my most supportive cheerleading mom, it's just like Pete says, it's all right when they're around.
 Smudge and her Mimi at a recent outing at the Zoo via @FoodieCrush Instagram
And that's why I'm thrilled that I'll again be spending this Mother's Day with both of my girls. Yes, it is just a day like any other calendar day, but it's also a reminder to take advantage of time spent  with one another. To respect the teachings of the mom who's lived a life of learning and to share her life lessons with my absorbent little sponge of a Smudge.
We've made this recipe a couple of times for my parents. Although my dad was a wee bit skeptical the first time out of the gate, he's definitely been won over.
Whenever I think of this benedict I think of my husband poaching the eggs in their kitchen while the rest of us sit in their lush backyard at the table set with woven placemats they've had for years, my mom drinking her coffee and instructing my dad to put on sunscreen and quit cutting back her clematis and me snacking on the avocado that's meant for the main dish.
This year we'll be hitting brunch at one of my favorite ski resorts but luckily I got to enjoy the bene-love early thanks to this post.
If you're looking for an easy gift to accompany your mama's (or yours) Kindle or Kindle Fire, add Cookie Cravings Cookbook (my first e-cookbook cooking adventure featuring Maria of Two Peas and Their Pod's favorite cookie recipes) to your online library or purchase an iPad or desktop friendly version here.
And remember, submissions for the next issue of Foodie Crush magazine are under way. Send me your recipe and material soon, deadline for entries is June 1.
Wishing all of you moms a Happy Mother's Day filled with love and laughter and as my mom says, "Love you madly."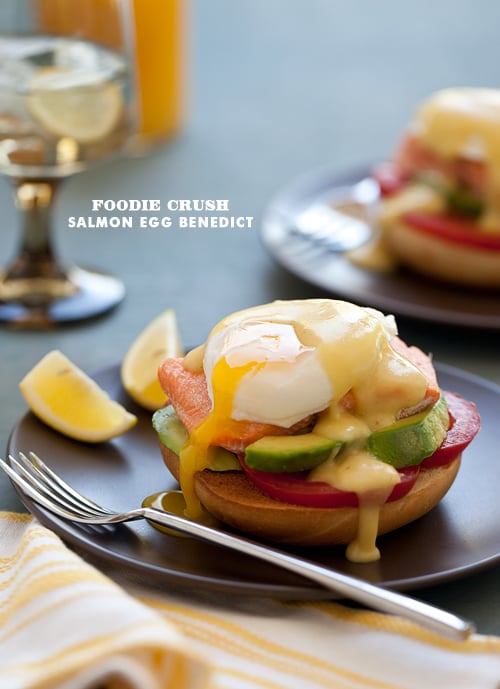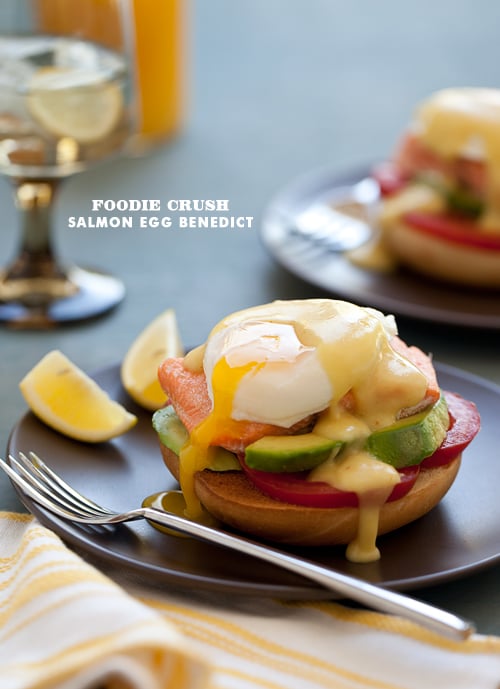 Print
Salmon and Bagel Egg Benedict
Ingredients
4 bagels split
½ pound king salmon divided into 2 ounce portions
8 eggs
hollandaise sauce I use one package of Knorr's classic sauce spiked with lemon or this recipe
1 to mato sliced
1 avocado sliced
paprika or chili powder for garnish
Instructions
Preheat oven to 400 degrees. Place fish in a 9 X 12 baking dish and add enough water to just cover fish. Bake fish for 10 minutes or until opaque. Remove from baking dish and keep warm.

Prepare hollandaise according to this recipe or package directions.

In a saucepan or skillet with high edges bring water to almost boiling so white bubbles form on bottom of pan. Add 1 teaspoon white vinegar. Crack eggs into water keeping whites close to egg yolks. Gently spoon water over yolks and cook for 3-5 minutes or until whites are firm. Remove eggs from pan with a slotted spoon and set aside. Trim ragged edges with kitchen shears.

Toast bagels and top with layers of tomato, avocado, salmon and egg. Spoon hollandaise over eggs, sprinkle with paprika or chili powder and serve.
If you're looking for some ideas for a Mother's Day brunch, or a brunch pretty much anytime of the year, give some of these food blogger recipes a go. Perfect foil to the rich delish salmon bene.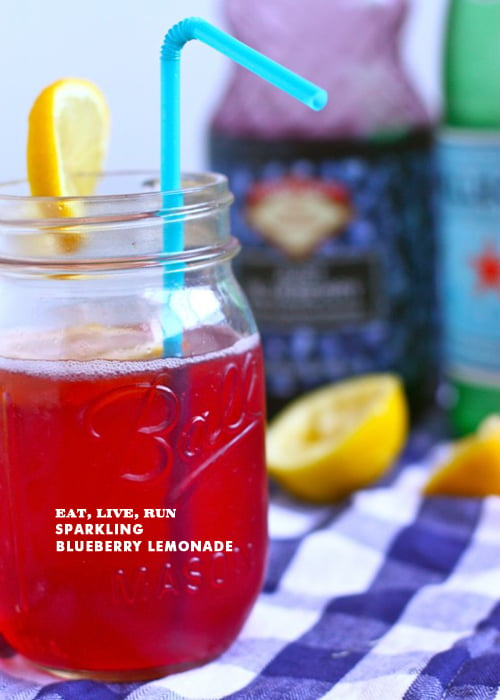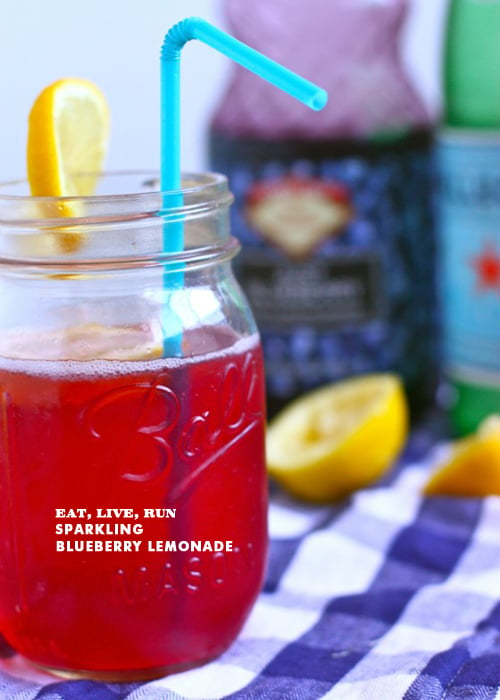 Jenna whets mom's whistle with Eat, Live, Run's Sparkling Blueberry Lemonade
 Jeanine eases our tastebuds into brunch with Love & Lemons' Ricotta & Fig Jam Bruschetta 
Deb takes us from winter into spring with Taste and Tell's Winter Fruit Salad with Lemon Poppyseed Dressing
Julia keeps it fresh and light with A Fat Girl Trapped In a Skinny Body's Summer Fruit Kabobs 
Brenda tops the day with a sugar crunch and A Farmgirl's Dabbles Almond Vanilla Bean Créme Brulée 
Related Recipes
Dutch Baby for Breakfast
Ham and Cheese Baked Egg Cups
Grandma's Scrambled Eggs
Ham and Cheese Breakfast Casserole 
Thanks for reading and please keep in touch. Subscribe to Foodie Crush and follow me on Twitter, Facebook and Pinterest and check out Foodie Crush magazine and Cookie Cravings cookbook.