Helllllooo there, and Happy Friday!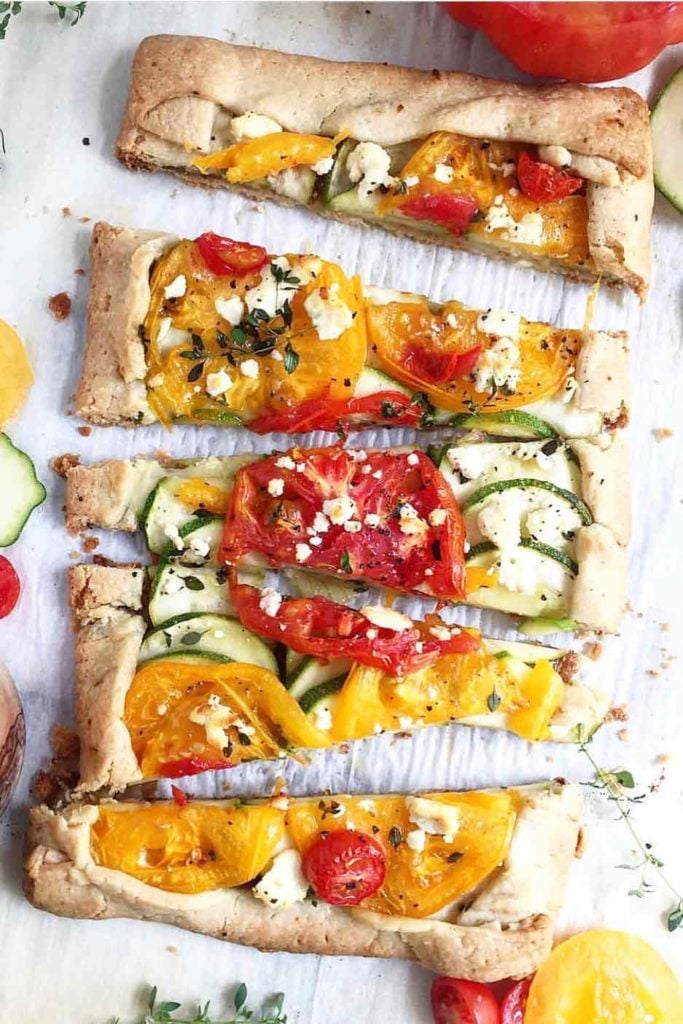 Oh.my.retrograde. GRRRRR.
I know you're as tired of me waxing on about Mercury in retrograde as I certainly am, but this week…THIS WEEK…!! Oh honey, FoodieCrush got hit hard! And I'm not alone, even Newsweek is griping about it.
Please forgive me if you had a rough time accessing the site this past week. The site was up, then down, then up again, and we were doing our best to herd off the internet numbskulls who were pinging the site for no reason except to mess with it and my peace of mind. Those guys can just go suck it, because it was all of you who pulled us through. Thank you, thank you to all of you who alerted us to the issues and said it's okay, and dang! I'm just glad you're still here :)
But guess what? Only 1 more day of Mercury in retrograde and then WE ARE FREE and you won't have to hear me whine about it anymore. Until next year.
Monday is about to deliver the new normal. My Ali Smudge is headed back to school (high school?? WTF?) and that means big mama (me) will be back in my routine too. While I don't want to see summer go, I am totally ready for some normalcy around here.
But, wait, what? Normalcy? That's pretty much laughable because what is really ever normal? That, my friends, is what I would call boredom. And this girl ain't got no time to get bored.
This weekend I'm hoping to soak up some sun at the pool, live up those cooler summer nights with dinner on the deck with friends, and brace myself for what's lurking around the corner. Because I don't know what it is yet, but I know it's comin'.
And before you ask, the tomato and zucchini tart recipe at the top of this post is an oldie but a goodie, and was made and shared by @bluehousekitchendc on Instagram. If you make one of my recipes, I'd love to see it! Take a pic and email it to me, or tag me on Instagram with #foodiecrush or #foodiecrusheats.
BTW, thank YOU ALL so much for your kind wishes and emails from last week's Friday Faves post. We all truly appreciate your positive thoughts. XO
But enough of all this, let's dig into this week's list of Friday Faves. Enjoy my friendlies!
This 16 year old singer is on constant rotation every time we get into the car (thank you Spoptify) and I can't get enough. How can a 16 year old have a voice like that??? I just hope she doesn't go off the deep end like my fave Fiona Apple did.
And now you too can rock Chrissy Tiegen's headband of the day (or at least look like you do.) I LOVE HER!
Summer lovin'! I would have TOTALLY gone to this movie reunion. My favorite movie ever and she was the first concert I ever went to. What was yours?
Madonna turned 60 this week and this guy and HIS DOG remade her most iconic photos! It's definitely awesome but weirdly obsessive too.
and…
It was Julia Child's birthday this past week which led to a bevy of internet posts like this one: 5 things you can learn from Julia Child's kitchen (I saw it IRL at the Smithsonian! Don't miss it if you're in D.C.!)
This is a DIY my husband would TOTALLY be all over: How to make Taco Bell salt out of leftover sauce packets. Taco Bell flavored everything!
18 Instant Pot recipes get you through the rest of summer.
This bloody mary will make your whole weekend.
I am loving the local cantaloupe and THIS is genius! Why didn't I think of that?
Another pickle I'm adding to my must make list.
The best way to cook crispy tofu. My favorite.
and…
The verdict is in: What's the difference between crispy and crunchy? SHOCKING!
This recipe is one reason coffee cake is on the comeback.
This pesto chicken meal prep situation is on point.
This Italian egg bake is low carb and low maintenance. Easy!
If you're feeling ambitious, please make these for me.
I am obsessed with this ethnic dip these days.
This dessert is how I want to put my fresh peaches to work. Delish.
Weeknight pasta recipes with 10 ingredients or less.
I am 100% obsessed with Mandy Moore's remodel in the video below and am going to copy every detail if I ever get another house.
And that remodel is why I'm now 100% obsessed with her decorator. I mean, the befores and afters are mind boggling. #goals
Summer may be waning, but I still want to hit the road. Tips for travel lovers:
I can totally see this happening to me. No pun intended.
speaking of…
If you wear readers, I love this brand because who wants to look like an old fuddy duddy wearing readers??? Do you have a fave brand I need to know about?
This turtleneck should be in every ladies collection.
This summer dress is on sale and will totally transition you to fall.
This jumpsuit is motivation enough for me to stick to the diet. Totally comfy when I lose a few, because I don't want to look like an oomphaloompa.
Back to school with:
I just stocked up on these bath towels at the Nordstrom sale and I love them. But then I read this "best of" list. Has anyone tried any of them? Towels are an investment…
I read that this mascara is the crazy good best so I ordered it to try. I'll share results next week.
While I was at it, I ordered my fave blush whose name might make you blush in the best possible way.
In case you're in need of some cocktail party conversation starters: 17 facts about swear words you may or may not want to know.
And 2 simple tricks to turn something you hate into a daily habit. What would yours be? Mine is being on time.
As always, thank you for reading and supporting companies I partner with, which allows me to create more unique content and recipes for you. There are affiliate links in this post of which I receive a small commission. All opinions are always my own.  
Thanks for reading and subscribe to FoodieCrush to have each post delivered straight to your e-mail box.
Craving more life balance, less stress, and better health? Check out my Nourished Planner, the daily planner to help create simplicity and under-schedule your life.
Follow me on Instagram, Facebook, Pinterest and Twitter for more FoodieCrush inspiration.