Here we are, the last day of January. Are you still resolving, er, goal-setting? Or have you settled into your old routine and can't wait for February to hit with it's white sales, bikini displays at the mall and Superbowl feasts or Valentine's Day treats?
I'm still on the bandwagon, trying to not to stray from the straight and narrow by bingeing in the deep end.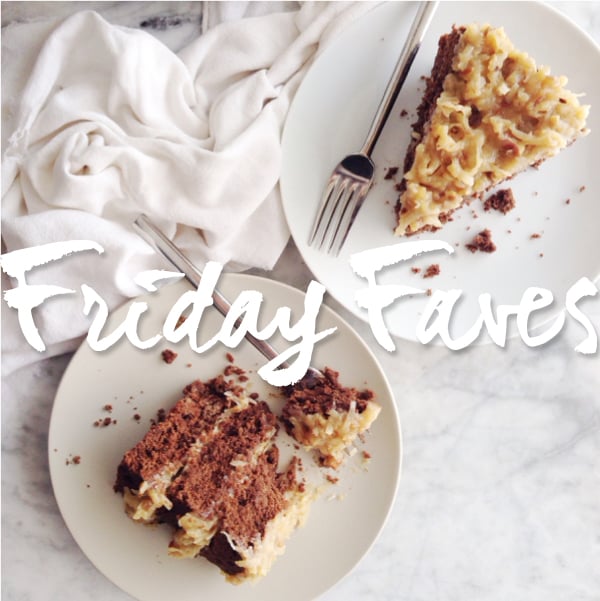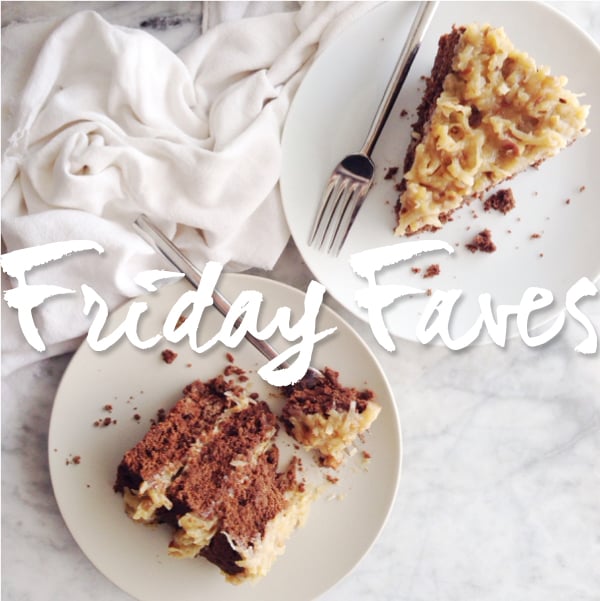 I subscribe to this newsletter and this week she shared a nugget that nailed me to a T.
"There's a lot of talk about what we need to do to make our changes stick…So often, we get caught up in what the 10th step is going to be. We freak out about how we're going to handle a lapse in commitment two months down the line when our shiny new change isn't quite so shiny and new anymore."
Yep, that's me. But hopefully not for much longer.
Here's a few things that have been shaking around here this week, clockwise via Instagram.
Insta-Craving: It's sad to say, but it's been a few years since I've had my favorite birthday cake and I couldn't let one more possibly steal by without it. Eating it for breakfast, lunch and dinner validates the number of candles I had to blow out and the new wrinkle cream I invested in so not to distract from this one pimple that greets everyone I meat. I mean, really, insult to injury?
Insta-Pup: My Pippa la Rue isn't much of a virtual assistant. But she does make for a good heating pad and now science says she really does love me back.
Insta-GameChanger: 'Tis the Superbowl. With the 49ers out, it's all about the food. These wings, they'll be making a halftime appearance that may or may not include a wardrobe malfunction from Anthony Kiedis & Flea—I can only imagine. But if neither the Red Hot Chili Peppers nor my wings fit your bill, try one of these 135 football lovin' recipes. I mean, how can you go wrong?
Insta-Sharing: I make and take pictures of food for you and for clients and partners of the blog. And that amounts to a whole lot of food for a family of three. So much of the time there's plenty to share. This week Smudge and I shared some of our foodie love by depositing a surprise dinner in our neighbor/friend's refrigerator. When was the last time you shared a homemade dish or treat with a friend or neighbor with no agenda, no event, but just because? You'll be surprised how good it feels on both sides of the street.
And now, let's dig into some Friday Faves.
1. What did they say? They're going to Disneyland?
2. * Spoiler Alert * From Scarlett to Ahhhnold dressed as a girl to puppies, 12 Superbowl ads you'll see on Sunday.
3. This totally touched me. Dying dad writes 826 napkin notes for his daughter's future lunch boxes.
4. I got this cookbook for my birthday and I love the mix of recipes with the story of how this guy revolutionized the L.A. eating scene.
5. Oh my word, how I aspire to be so organized. She makes weekly meal planning look so incredibly easy, and stylish too.
6. Dreaming about summer and serving drinks out of this.
7. The secret to inspiring readers to click-through to your posts: How to create a 'curiosity gap'.
8. These are why you should order your Valentine's now. I could love them all.
9. Wow. This artist uses the beach as his canvas. And then POOF. It's gone.
10. Looking for new blog content? Recycle the old.
11. Speaking of recycling, I'm sure these were cuddly to their owners, but now? They're just, um, cute. And a little creepy.
12. Oh. My. Shoes. This Pinterest board.
13. 37 life lessons revealed. #5 is more true than I'd like to admit.
14. Got video, need music? Go here.
15. My guilty obsession. I've even roped in my husband in on this one. I bet you can't even guess why.
16. I love my new anti-gravity spray, and it smells so good.
17. Oh I'm digging this sticky organizational idea,
and…
18. I love this idea too because it does double duty.
19. Leave the stinky boys at home. Why every woman needs a girls trip.
20. Bloggers take note of this really good read about where blogging was, is and will be.
Among the preponderance of chicken wings, guacamole dip and other Superbowl hankerings, this week around the web there seemed to be a plethora of cakey goodness. Maybe everyone's baking in this cold weather to warm their cocoons.
So in addition to my German Chocolate Cake, here are a few that totally caught my eye. Diet, you say? What diet?
Whether it's decorated with toys like her BFF used to do, sprinkles or just deliciously simple chocolate frosting, Becky has served up a homemade version I'll be calling on for my husband's next turn of the calendar in The Vintage Mixer's Perfect Yellow Cake with Classic Chocolate Frosting. Look at the ooze of that frosting! And yellow cake is his favorite.
Oh but hold the birthday horses! Whiskey and caramel. In a cake. This Chocolate Whiskey Bundt Cake with Whiskey Caramel Sauce from Love and Olive Oil has my whiskey lovin' husband's name all over it. Thanks to Lindsay, we may have to rock off for which cake takes the cake.
Quick to pull together with no time needed for baking, Sylvie's No-Bake Chocolate Fudge Fridge Cake from Gourmande in the Kitchen makes dessert a piece of cake. Or more super fudgy decadence in this case.
Take a look at that cream. It's at least as thick as the cake. Who wouldn't want to steal a swipe with an eager fingerlick when nobody's looking? And browned butter? Yep, I'm looking at you oven. Get ready for Raspberri Cupcakes Brown Butter Cake with Vanilla Bean Cream and Cherries.
Sporting decorate chocolate swirls I'm 99% sure I could never emulate, the base of this cake and fruity touch is something I could. But what a gorgeous looking sweet. Hello to Have a Yummy Day's Vegan Chocolate Cake with Raspberries and Pomegranate.
Next week we'll be dishing on The Olympics, Valentine's Day and Jimmy Fallon's new job on The Tonight Show. I for one can't wait.
Have a banging Superbowl feast, and may the best team win. And remember Flea, please stay fully clothed.
This post contains affiliate links. Thanks for supporting companies I partner with, which allows me to create more unique content and recipes for you.
Are you following me on Instagram, Twitter, Facebook and Pinterest? Thanks for reading and  subscribe to FoodieCrush to have each post delivered straight to your e-mail box.