I'm starting Thanksgiving early. But this year you won't find me in the kitchen.
While I'm usually hostess with the mostess and making turkey dinner for the fam, complete with green bean side dishes and pumpkin desserts galore, this year the family is doing it different with the sound of crashing waves on the beach lulling me into an afternoon nap instead of the usual tryptophan-induced side affects of a juicy gobbler dinner.
Here's what's been going on at FC HQ this week, clockwise from top left:
Insta-crush: This week started with a cheesey photo shoot featuring one of my favorite food bloggers for the upcoming holiday issue of FoodieCrush mag (check out past holiday issues here and here.)
Insta-craving: These carrots, yes carrots! Straight from the farmer's market, these things are making me want to plant my garden before I've even cleaned out my lackluster tomato crop for fall. Look for them in a new favorite recipe on the blog next week.
Insta-sweet: It's a cake, it's a pie, it's Pumpkin Tiramisu. Thanksgiving this, people.
Insta-envy: And the week ended with this view. Don't hate me, but I'm spending Thanksgiving right. down. there. 
By this time next week we'll all be craving sushi and posting leftover turkey recipe ideas. Such is the life…It's Friday Faves link time with a heaping serving of Thanksgiving.
1. When Thanksgiving takes over the kitchen, here's how to track how many minutes for the potatoes, hours for the turkey and chill time for the wine, all in one easy app.
2. Get a juicy bird thanks to this infographic spelling out the do's and dont's of brining a turkey.
3. 10 cooking gadgets that'll make Thanksgiving a breeze.
4. Come along with Joy for a video tour of one of L.A.'s best bakery.
5. 6 affordable looks for Thanksgiving that'll leave their tongues wagging.
 6. Two of these would complete any Thanksgiving tabletop. I love the modern line using reclaimed wood.
7. It's happening around the world: Traditional diets and indigenous crops that have reliably fed communities for centuries are being replaced by unhealthy foods.
8.Feeling industrious? DIY Thanksgiving cheese board.
9. I don't know if this would work in my hair, but I'm willing to give it a try.
10. How cute are these leaf placecards for the T-day table?
11. I'm on team Jennifer. Why everyone loves Jennifer Lawrence but not Kristen Stewart.
12. Type geek alert: Is your your blog in need of some fresh new type styling?
13. Both Smudge and I loooove this video showing girls there's more out there than being a princess. And how long did it take them to set this up?
14. I'm putting my niece to work on learning this new hair braid.
15. Don't leave the furry favorites out of the feasting! I'll be making my 4 legged babies some of these soon.
16. The best use of glitter to give thanks on Thanksgiving. Definitely.
17. And finally, 5 picks for Thanksgiving wine. Cheers to a terrific turkey day.
18. Since next week is Thanksgiving, how about a few T-Day round ups that showcase some great food blogger's recipes. Giving thanks now.18.
Let's start off with these downloadable Thankful tags for your hostess gifts. Cute right?
60+ Thanksgiving Side Dishes curated by Lil' Luna hits all of the traditional favorites with links to food bloggers' recipes for Creamy Scalloped Potatoes, Slow Cooker Candied Sweet Potatoes, Fresh Green Bean Casserole and Corn With Bacon, Homemade Pretzel Rolls.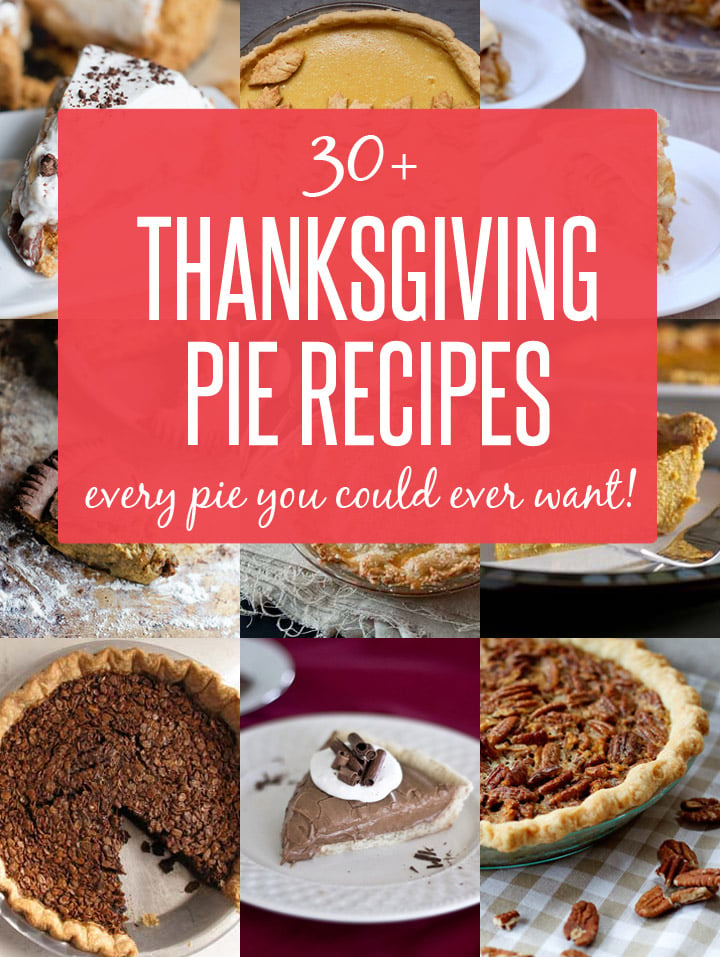 30+ Thanksgiving Pie-deas assembled by Nosh On It dishes out links to favorite pie recipes for Classic Apple Pie, Gingerbread Eggnog Pie, Mini Salted Pecan Pies and who can resist Chocolate Silk Pie?
99 Gluten-Free Thanksgiving Recipes curated by Tasty Yummies has a handy list of not only gluten-free but notes which are vegan, Paleo, dairy free and more, with recipes like Gluten-free Cheddar & Green Onion Cornbread, Roasted Winter Squash Salad w/ Goat Cheese & Pine Nuts, Quinoa Sage Stuffing and Pumpkin Whoopie Pies w/ Maple Cream Filling & Cacao Nibs.
55 Thanksgiving Recipes curated by The Noshery links to recipes for your Turkey table with a twist like Spicy Chorizo Cornbread Sage Dressing, Healthy Baked Mac and Cheese with Pumpkin, Garlic and Herb Dinner Rolls and Caramel Spice Pumpkin Pie.
50 Vegetarian Main Dishes for Thanksgiving from Oh My Veggies spotlights Caramelized Shallot and Gruyere Quiche with Rosemary Crust, Roasted Vegetable Gravy, Roasted Butternut Squash Lasagna and Twice-Baked Sweet Potatoes with Cinnamon Cashew Cream.
I have two more Thanksgiving themed recipes coming to the blog next week, plus a food blogger's cookbook giveaway you won't want to miss.
Happy weekending ya'll.
As always, all opinions are my own. Thanks for supporting companies I partner with, which allows me to create more unique content and recipes for you. 
Are you following me on Instagram, Twitter, Facebook and Pinterest? Thanks for reading and  subscribe to FoodieCrush to have each post delivered straight to your e-mail box.