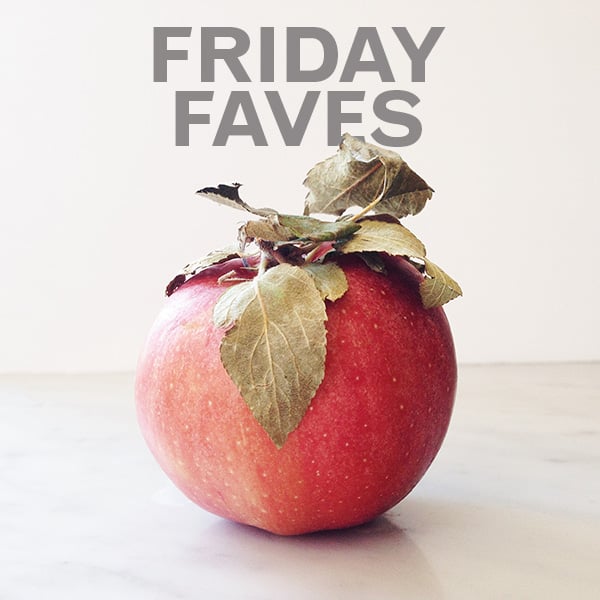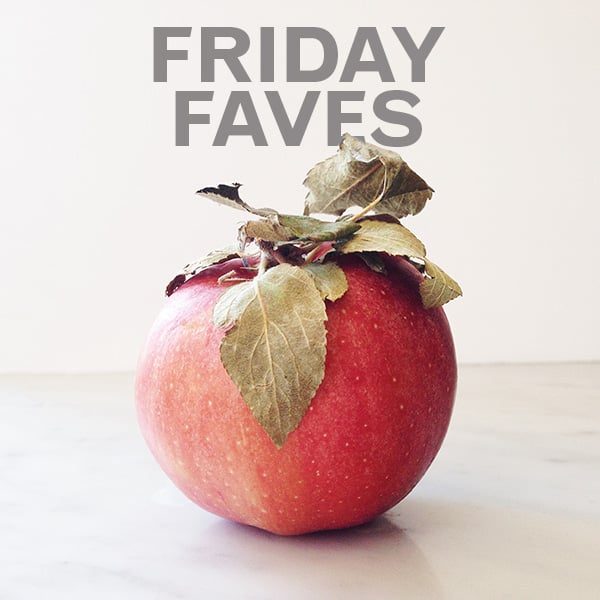 Happy Friday Faves, my friends.
It's official. Fall has arrived. Two days in and I'm talking about the weather on the blog again like the old boys playing cards at the senior citizen center. But this time I'm totally okay with it because it's my favorite season.
The food—apples, peaches, casseroles, crock-pot, comfort, oh my. The clothes—because layering and wrapping to cocoon is always flattering. And sleeping under an open window—it's heaven to fall asleep to chirping crickets and wake up to the crisp chill on my face.
For me, fall says it's okay to slow down. Let the clock tick a little slower, give myself a break to enjoy the changes going on around me. Yesterday I did just that when I headed to our beautiful Utah mountains to hike the hills with two friends. It's part of my continuing plan to take more time for myself and my well-being, and take time for my friends like I talked about here.
My challenge to you this weekend is to set a timer for 5 minutes and do—nothing.
Zero. Nada. Don't fiddle with your Instagram. Don't read or do the dishes. Just sit, look around and soak it all in before it all changes again, because it will change again in what seems like an instant and you don't want to miss it.
Now onto this week's list of Friday Faves…
It was a little scary how much I related to this podcast on my a.m. power walk the other day, especially how this blogger I've been following for years, dealt with perfectionism and control in her marriage, that her husband didn't share.
My friend Courtney is giving away free downloads of her book thru Sunday. Get it!
Julia Child's 100 favorite recipes revealed.
This cake is just so darn "fun".
Why make individual cinnamon rolls when you can make a GIANT one?
Tammy is another blogger who shares link loves, you should follow her too.
because…
Her blog  is where I discovered one of the best essays I've ever read on the internet. If you don't click over to read anything else today, this is the one that deserves your time.
I bought these gold sea urchin sculptures for myself, then went back the next week and got them as a present for our friends. I love that they can sit on a table or mount to a wall.
Wardrobe planning for fall,
and…
Ditch the pajamas and sweat pants, these pants are what I'm wearing now (SO COMFORTABLE!) and I'm ordering 3 more pairs for back-ups.
and…
I NEED this jacket. Trés chic workouts in the works.
Time-lapse selfies on Instagram. Cool!
One of my favorite (non)colors, and it's just so dang cozy in all of these looks.
I discovered these prints (gold again!) at one of my favorite local boutiques and fell in love with, "You are my bucket list."
This is both pretty hysterical and embarrassingly on point…#22 and #25 are DEAD ON!
As an artist who can't draw, this is jaw dropping.
40 of the healthiest packaged foods you can buy at the supermarket.
The convenience of having email so accessible makes the constant checking-in waaay too convenient.  So instead, I'm doing this.
Blog Business Stuff:
Never start a blog for the money, here.
eBook Marketing 101 – Strategies for Launching Your Online Product, here.
A favorite app to keep track of all of your notes on all of your devices, here.
Food Bloggers' Sweet Apple Recipes
This week my RSS feed blew up with apple recipes. 'Tis the season! I was totally consumed with the sweet side of apples, probably because I'm trying to cut down on desserts and sugar in prep for my winter hibernation. All the better reason to gaze at online.
Apple Crumb Bars
I ate these myself (how could I pass them by?) so I can attest, they just may be THE BEST thing I ever tasted.
Recipe here. 
Apple Coffee Cake Jumbo Muffins
Somehow even in jumbo style these whole grain babies have less sugar and hardly any fat. And look at that crumble!
Recipe here. 
Salted Caramel Apple Spice Mug Cake
A homemade dessert in just 2 minutes? Sign me up! Extra caramel please.
Recipe here. 
Mini Iced Oatmeal Cookie Apple Pies
This is like two desserts in one! Oh wait, it is!
Recipe here. 

Apple and Honey Muffins
A honey cake turned muffin. I like her style.
Recipe here. 
What will you be cooking and baking this weekend? Tell us all about it in the comments below.
Happy weekend friends, and cook something good with the ones you love.
Thank you for reading and supporting companies I partner with, which allows me to create more  unique content and recipes for you. As always, all opinions are my own. 
Are you following me on Instagram, Twitter, Facebook and Pinterest? Thanks for reading and  subscribe to FoodieCrush to have each post delivered straight to your e-mail box.