Ah, nothing like topping off a week of work like a hard, HARD, HARD-shaken cocktail.
Back in the day when I was the Creative Director for a publishing company in Los Angeles, I made plenty o' trips trans-US—to NYC for photo shoots—that were a total perk of the jobbie job because my husband usually tagged along and we'd make a vacation of it after all of the hard work was done.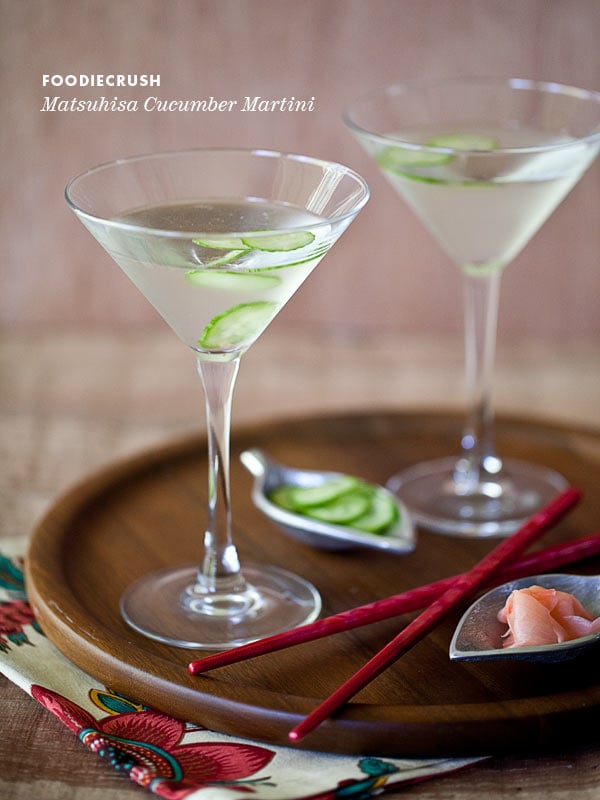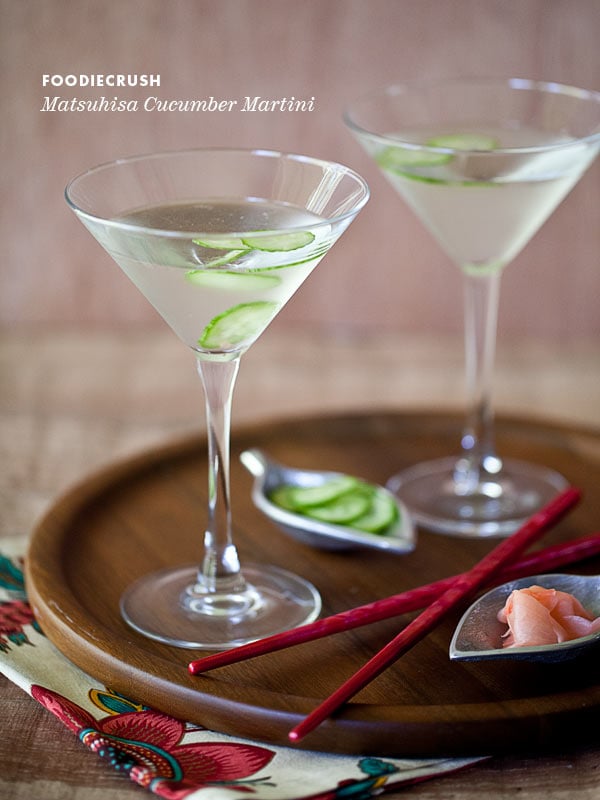 On one of our first forays to the Big Apple we both knew we had to experience the best sushi in the City. We had our assignment thanks to our well-heeled L.A./NYC friendlies, who advised there was no place better than Nobu—the crown jewel of everything sushi of the moment—as our destination.
But there was a slight problem: No reservation = no service.
If there's anything about me and my man that you should know right now, it's that we don't always play by the rules. The parking lot is for VIP passes only? We tip the guy to let us in. The line to the bathroom is up the wazoo? We enter through the exit door. Those awesome seats right up front that we didn't pay $250 for? Well, let's just say we'll give it the old college try. It's just the way we roll, and we usually end up in the winner's circle and nobody gets hurt in the process.
So what? We wanted to experience the number one-rated sushi restaurant in New York City and we didn't have a reservation? Let's just see what happens.
What ended up happening was us stepping out of our cab, being whisked right into the restaurant, seated at a primo table and asked what we'd like to drink.
"Well, our kind waiter, we were waiters once a-time too. We know the drill and we know that you know what's best. Just set us up for the night with whatever you and the Chef recommend."
And this my friends, was the best meal of the first 15 years of our marriage (we've been married nearly 20, so there must be another one in there's somewhere.)
And it all started off with the martini.
This cocktail has become our go-to drink—summer or winter—hands down. The fact that we have such fond memories of savoring the most delectable hamachi, yellow tail sashimi and the most perfect uni while rubbing elbows and swapping stories with A-list celebs as the line outside grew longer and longer doesn't hurt much either.
Barbara prompted the re-creation of this drink and our fond memories and it is happily included in celebrating Creative Culinary's Friday Cocktail posts with an amazing round-up of 30 blogger recipes made just for this celebration. Clink, clinks!
Print
Matsuhisa Martini Recipe
Ingredients
4

ounces

quality vodka

4

ounces

sake

4

pieces

pickled ginger

4-6

thin slices small english cucumber for garnish

ice
Instructions
Combine vodka, sake, pickled ginger and ice in a shaker. Shake REALLY well, until your arms give out.

Divide into two martini glasses and garnish with cucumber slices.

Drink immediately.