Ah, nothing like topping off a week of work like a hard, HARD, HARD-shaken cocktail.
Back in the day when I was the Creative Director for a publishing company in Los Angeles, I made plenty o' trips trans-US—to NYC for photo shoots—that were a total perk of the jobbie job because my husband usually tagged along and we'd make a vacation of it after all of the hard work was done.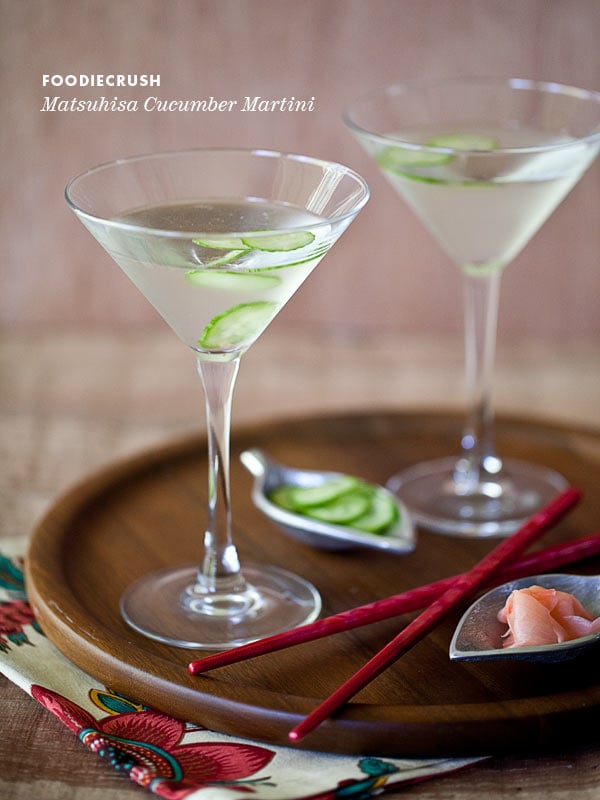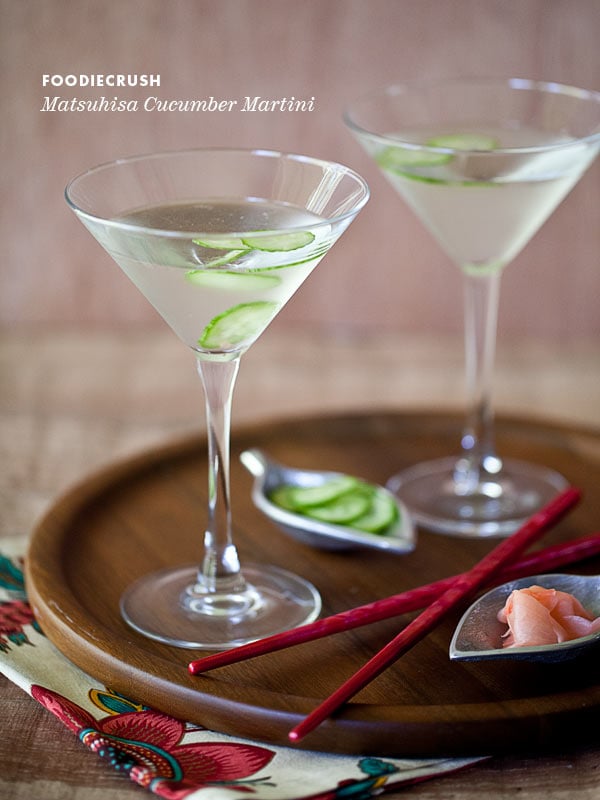 On one of our first forays to the Big Apple we both knew we had to experience the best sushi in the City. We had our assignment thanks to our well-heeled L.A./NYC friendlies, who advised there was no place better than Nobu—the crown jewel of everything sushi of the moment—as our destination.
But there was a slight problem: No reservation = no service.
If there's anything about me and my man that you should know right now, it's that we don't always play by the rules. The parking lot is for VIP passes only? We tip the guy to let us in. The line to the bathroom is up the wazoo? We enter through the exit door. Those awesome seats right up front that we didn't pay $250 for? Well, let's just say we'll give it the old college try. It's just the way we roll, and we usually end up in the winner's circle and nobody gets hurt in the process.
So what? We wanted to experience the number one-rated sushi restaurant in New York City and we didn't have a reservation? Let's just see what happens.
What ended up happening was us stepping out of our cab, being whisked right into the restaurant, seated at a primo table and asked what we'd like to drink.
"Well, our kind waiter, we were waiters once a-time too. We know the drill and we know that you know what's best. Just set us up for the night with whatever you and the Chef recommend."
And this my friends, was the best meal of the first 15 years of our marriage (we've been married nearly 20, so there must be another one in there's somewhere.)
And it all started off with the martini.
This cocktail has become our go-to drink—summer or winter—hands down. The fact that we have such fond memories of savoring the most delectable hamachi, yellow tail sashimi and the most perfect uni while rubbing elbows and swapping stories with A-list celebs as the line outside grew longer and longer doesn't hurt much either.
Barbara prompted the re-creation of this drink and our fond memories and it is happily included in celebrating Creative Culinary's Friday Cocktail posts with an amazing round-up of 30 blogger recipes made just for this celebration. Clink, clinks! Oh, did I mention there's an awesome giveaway? Check it people. And here's to you.
Print
Friday Faves and Matsuhisa Martini Recipe
Ingredients
4

ounces

quality vodka

4

ounces

sake

4

pieces

pickled ginger

4-6

thin slices small english cucumber for garnish

ice
Instructions
Combine vodka, sake, pickled ginger and ice in a shaker. Shake REALLY well, until your arms give out.

Divide into two martini glasses and garnish with cucumber slices.

Drink immediately.
And now my friends, find a yummy cocktail or non-alcoholic lemonade, sit back and enjoy some of my Friday Faves.
1. After posting my Tasty Tomatillo Shrimp recipe, it looks like seafood and those sticky little green buggers are on more than just my brain. Check out Sarah's rendition of another seafood tomatillo treat .
2. Because so many aspiring photogs want to know, Jenn shares another terrific photo tutorial and if you haven't visited her blog yet, do yourself a favor and jump on over. It's gorgeous.
3. Last week I needed a key lime pie recipe for a special birthday and you guys gave me some great suggestions on Twitter and Facebook (you're following right?). This was the key lime pie I made and it was BEYOND the BOMB! Highly recommend any day of the week.
4. I'm kicking off my seasonal pumpkin obsession thanks to Shawn's Pumpkin Cheesecake Ice Cream. I can die happy now.
5. Okay this is off the food topic, but if you've ever battled the demons I have for the past two days you'll appreciate this advice. So what is that demon? Cold sores. Here's how I combat them thanks to natural health supplements: As soon as I feel the first tingle of a cold sore I start popping 3,000 mg of L-Lysine supplements every 3-4 hours until I feel the symptoms and swelling subside. No drugs or over the counter hocus pocus required.
6. Love, love, love this post from Amy showing the beauty of a simple poached egg—GORGEOUS BEYOND—with several tips on how to perfect the gooeyness. Amy's confession that she doesn't always have the typical blogger's gift for gab, I hear 'ya lady, but nevertheless, you have some mad photo and blogging skills we all admire.
7. From wrapping paper to eye-makeup, this Pinterest board puts a burger on it.
8. Okay, just because we need a laugh break, check out these photobombers.
9. Ah yes, Kristen strikes again. Check out her lastest iPhone camera editing discovery and judge for yourself
10. Best Tweet of the week: "To be a successful ebook author you must be a good marketer. – so true! #kitchenparty." via #techmunch's founder Babette @bakespace
Thanks for reading and please keep in touch. Subscribe to Foodie Crush and follow me on Twitter, Facebook and Pinterest and check out Foodie Crush magazine and  Cookie Cravings cookbook.