This post is sponsored by Kettle Brand Potato Chips
I don't typically think of myself as a "crafty" person. Sure, I have "all the stuff"—glue guns, a cutting mat, a sewing machine that's asking to be broken out of it's box, and even a bunch of supplies to get my scrapbooking and photo albums all in order.
Guess what? They're not.
But ohhhhhh yes sireeee…I have "all the stuff" because isn't acquiring "all the stuff " the first part of starting a project? Wellllll, sometimes.
We recently gave our kitchen a little nip/tuck and added more storage and switched out our Carrara marble countertops for Calcutta. Here's the diff.  And so now that we have more room, and it's the beginning of the New Year and I'm itching to lose a lot of "all my stuff", it's time for me to organize.
So what do I do first? Get new organizers for the kitchen, of course.
But lucky for me and for my soon-to-be-football-watching-guests, my tendency to "get all the stuff" turned into an easy way for me to get crafty in creating a DIY Football Food Stadium, without being very crafty at all.
Kettle Brand asked me to give my take on those fun food football stadiums you may have seen in your Pinterest feed. Yes, there are some amazing ideas out there, but I wanted to create something a little simpler, with a variety of nutritious options plus splurges to snack on, a stadium that's a little less overwhelmingly over the top, and one that's a whole lot easier to create.
Enter my new kitchen and pantry organizers. The best part of using my organizers besides organizing "all the stuff?" I actually discovered they're great to use for serving dishes.
But before I set out building my stadium, I figured out what I was going to fill the seats with so I broke out my post-its and my pen and wrote out a few faves then used them to create my foodie plan.
Next, I set up the stadium stage. I highly suggest doing an inventory of what you have already in your kitchen or pantry—or yes, even your closet—before going out and buying "more stuff" to create your foodie masterpiece. Since I was already getting the dividers to use in my master kitchen organization, I totally justified purchasing the pantry organizers for my stadium, and then filled in with items already in my kitchen cupboards.
I used these clear, 3-tier spice racks to emulate the stadium seats with small bowls for dipping sauces.
The sides were these long stackables that I set on ramekin cups for height, but you could totally skip making them higher if you'd like.
The centerpiece was this clear tray with another organizer tray divided in three, making it perfect for dips. I actually bought an extra one to use just for dips for later.
I wish I'd had a round chip dip tray that has individual serving sections that break apart like this one to round out the edges of my stadium, but I was working with what I had. But that would have totally finished off the look…next time.
Then, I simply started filling my sections.
A few points to consider when deciding what goes where:
Think about ways to vary the height. Use glasses for tall food like carrots and celery sticks, pickled asparagus spears, dilly beans, breadsticks, or pretzel rods that take up too much room if laid down flat.
Break up your color scheme. Avoid grouping similar colors together and placing all the greens together, or put all the browns in one big section of blah. Instead, choose complimentary spots for complimentary colors of food. Place cucumbers and broccoli on opposite sides of the field. Same with red bell peppers and grapes. If you have chicken wings on one side, place your pigs in a blanket on the opposite.
Blanket the field. My centerpiece was three different dips: My favorite guacamole, my favorite clam dip and my favorite pico de gallo. I could have gone with just guacamole as the only dip in the center to replicate the grass of a football field, but I couldn't narrow down my dip selection!
Surround the dips with a few different flavors of Kettle Brand chips to provide everyone the option to take sides on which flavor is their favorite. With so many flavors to choose from, it's easy to switch sides from Dill Pickle flavored chips (yes! I'm serious!) to my Smudge's favorite Salt and Black Pepper Krinkle Chips or Sea Salt and Vinegar for the pucker factor.
Another tip to add variety: Separate the krinkle chips from the regular cut to give another area of visual appeal.
Keep things tidy. I used some of my small white serving dishes to put small treats in so the nuts didn't run amuck and the olives didn't oil up their neighbors. It also helped section out the snacks so refilling was an easy task.
Put more dip offerings—like my favorite hummus or this totally addicting truffled bacon and parmesan popcorn—in rounded containers to finish out the corners.
Fill those seats with food for every eater. Remember not everyone is giving up their resolutions for game day. Sure, the Super Bowl is typically the day you call off the diet, but when there are a variety of snack options to choose from, all of the players are happy dippers.
And above all, don't feel like you have to do it all. Choose a few things to make homemade and then pick up the rest pre-made from the grocery store. There's no shame in purchasing pre-cut veggies, already prepared pinwheel sandwiches, and store-made or packaged dips.
But if you are feeling like getting busy in the kitchen, here are a few recipe ideas that'll score big with your guests.
Garlic Butter Pepperoni Pizza Rolls
Truffle Bacon Parmesan Popcorn 
Spicy Roasted Red Bell Pepper Hummus
Loaded Twice Baked Red Potatoes
Baked Chicken Wings with Thai Peanut Sauce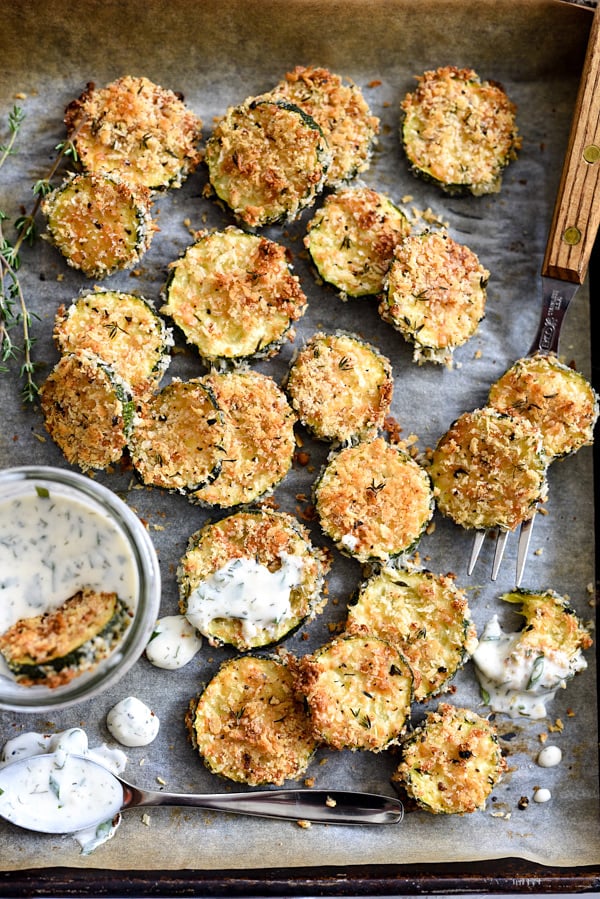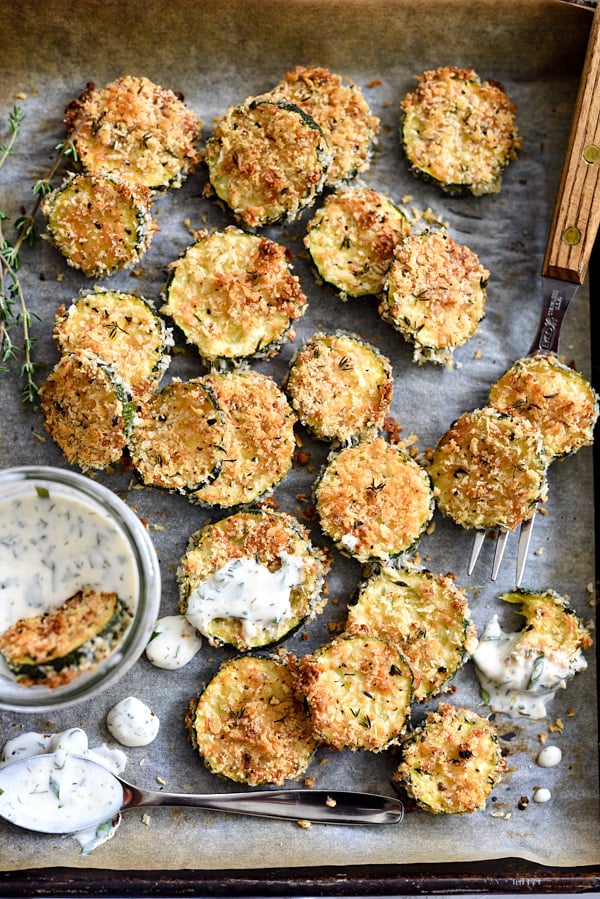 Baked Zucchini Parmesan Crisps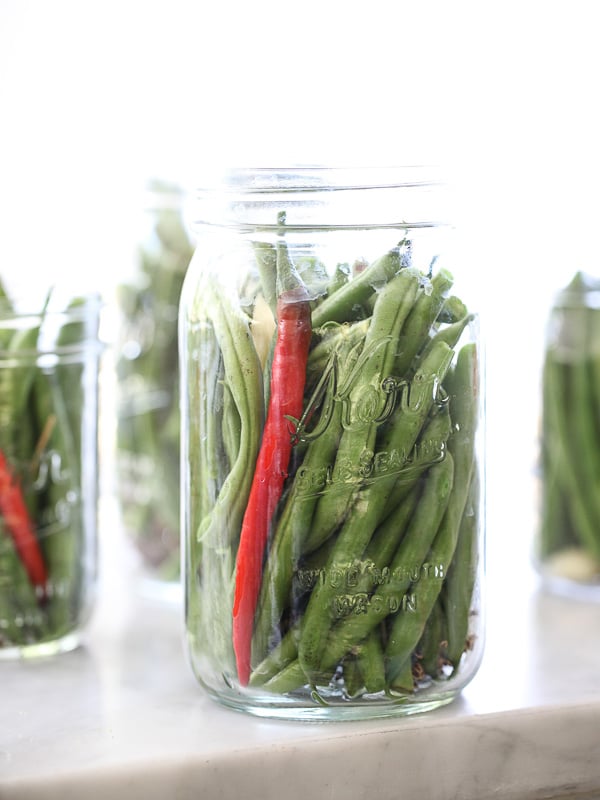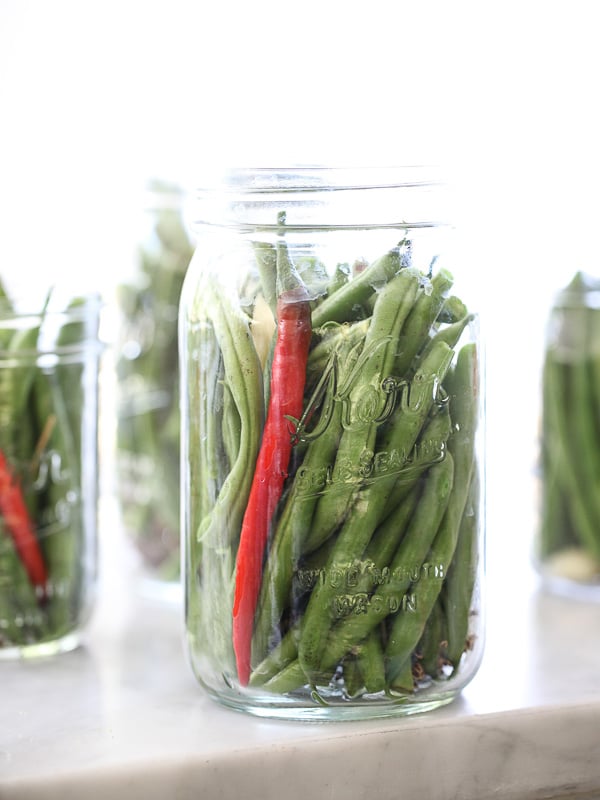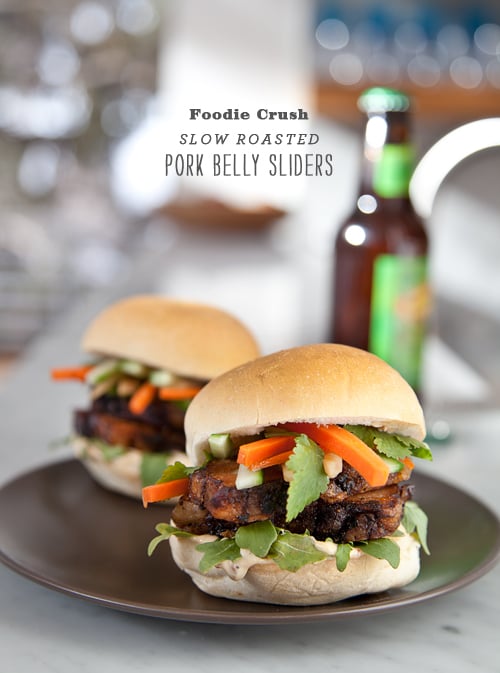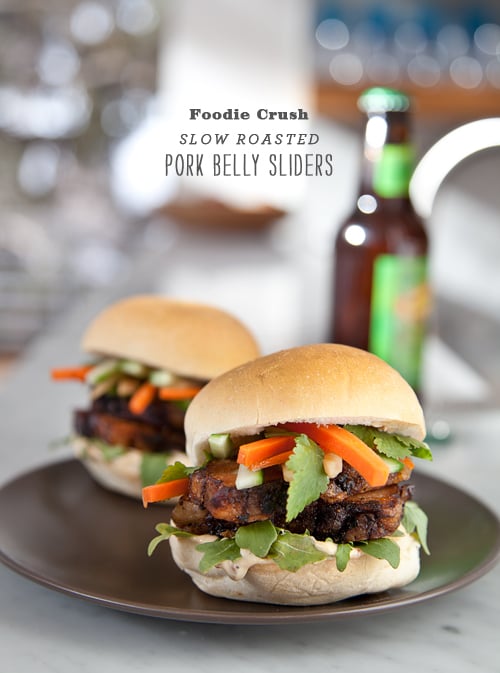 Slow Cooker Sriracha Meatballs
Chicken Sliders with Pasilla Peppers and Chipotle Ketchup
If you create your own stadium, please share! Leave a comment below or take a photo and tag me on Instagram with #foodiecrusheats.
Cheer loud, dip hard, and get in the kitchen to cook something good!
This post is in partnership with Kettle Brand. As always, thank you for reading and for supporting companies I partner with, which allows me to create more unique content and recipes for you. All opinions are always my own.  
Are you following me on Instagram, Twitter, Facebook and Pinterest? 
Thanks for reading and subscribe to FoodieCrush to have each post delivered straight to your e-mail box.