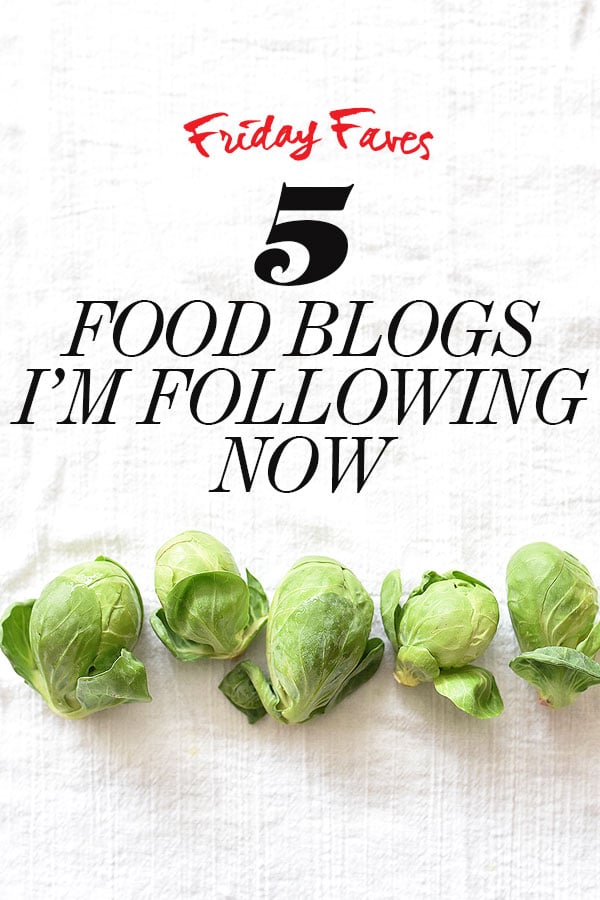 I was adamant about winter not ending.
After the past few years of abysmal winters here in Utah, this winter's forecast of El Niño striking the mountain west with droves of snow had me in a literal tizzy of anticipation. And hope. And please, please, please, give me a white Christmas.
And it delivered! And then some. And I've relished every snow flake of different shapes and sizes.
Even just two weeks ago, when Punxsutawney Phil emerged from his groundhog hole to declare it would be an early spring, I was still hopeful winter would prove him wrong and the snow would continue to fall.
But then it turned warm. And these 50-degree temps in February have made me a turncoat as I shoosh Old Man Winter through the back door to greet Mother Nature and the spring in her step into my welcoming arms.
Bring on spring and new beginnings!
The change of weather has me craving healthier fare, food with a lighter hand. Too soon I'll be trying on swimsuits and that means this girl's gonna watch herself.
5 Food Blogs You Should Be Following Too
Because I'm often asked about new food blogs I've discovered, who I'm reading now, and where to find inspiration for great recipes and beautiful food photography, I'm always excited to share a few food bloggers that are favorites in my blog reader. BTW, I use Feedly and Bloglovin' and highly recommend them both for keeping up with your favorite bloggers latest inspiration.
If you missed them, check out past month's lists of Food Blogs I'm Following Now.
Get September 2015's list here
Get April 2015's list here.
Get December 2014's list here.
Get September 2014's list here.
Get May 2014′s list here.
Get April 2014′s list here.
Get March 2014′s list here.
Get February 2014′s list here.
And now, onto the show and this month's list of bloggers who make me deliriously happy. And hungry. Here's who I'm crushing on now.


"Life is too short for bland and boring. It's about finding balance and falling in love with food all over again!"
I have met 4 of the 5 bloggers I'm featuring today in real life. Not always typical of working in the www.
Sadly, Karina of the food blog Café Delites is my only hold out. Given that she lives in Melbourne, Australia and I live in Salt Lake City, Utah our lack of meeting is due purely to logistics rather than desire. Sadly, an impromptu coffee date or meet-up at a conference isn't likely to happen anytime soon.
Or will it? We can both hope.
Nonetheless, I feel like we're friends. That's what the www can do. Bring people together in unexpected ways, ways sometimes even our in-real-life friends don't.
We virtually met when Karina reached out to me through her Instagram account—with nearly 250,000 followers! She featured me on her feed and I was gobsmacked flattered. It was a mutual attraction, and I was instantly enamored (and a wee bit jealous) of her style, her food and her drive and passion to live for today.
She worked hard for it all, because for a while, she didn't know if she was going to live to see tomorrow.
Prior to starting her blog in 2014, this young wife and mother of three was diagnosed with Stage 4 Hodgkins Lymphoma and successfully beat it. The will and determination to do that obviously has spilled into her passions in the kitchen and to create a successful blogging business.
The recipes on Café Delites are a crave-worthy mix of healthy and naughty bites. Her chicken recipes are some of my favorite on the web. Her focus is on creating family-friendly recipes that are mostly Weight Watchers friendly but isn't afraid to throw in a totally decadent dessert for pure pleasure, then circle back to reality with a salad to redeem herself the next day.
Don't miss: Karina shares her cancer survival story in depth in her memoir here.
Easy Salmon Piccata
A show stopper meal with all the classic flavors to give this dish it's gourmet feel, without all the fuss.
Grilled Chile Lime Chicken Fajita Salad
This salad is more than a mouthful, but will still keep me on my diet plan.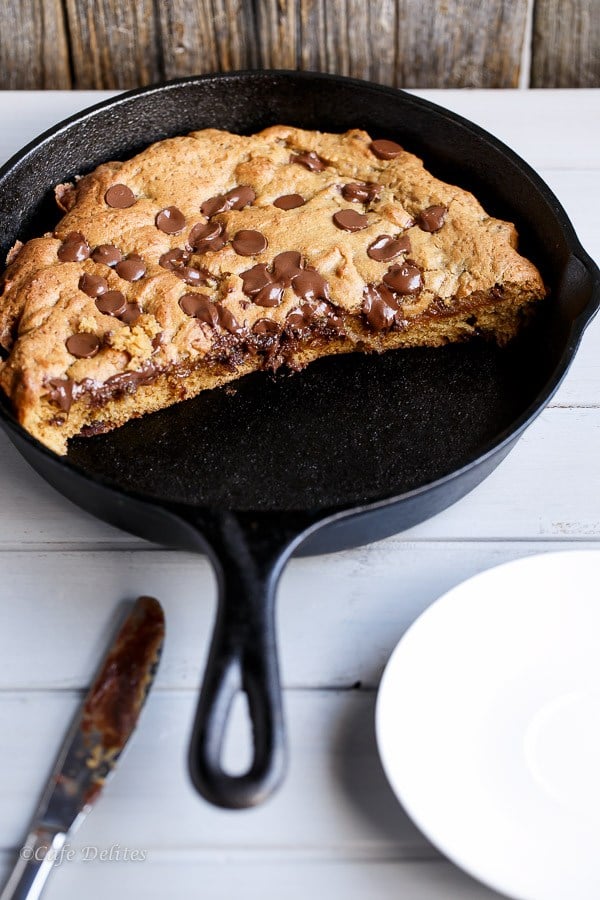 Nutella Stuffed Deep Dish Chocolate Chip Skillet Cookie
Karina doesn't shy away from the sweets and delivers stunners like this dessert. It's no wonder this is the most popular recipe on Karina's site.
See more of Karina and Café Delites here. 

"I want to bring spiralizing to the masses and show everyone that eating healthy is fun and doesn't have to be boring or predictable."
We all know when a trend is going to stick. It's when you look at it / experience it / jump on to it and then fist palm to the head and ask yourself, " Damn! Why didn't I think of that?"
Ali Malffucci, creator of the food blog Inspiralized, didn't just jump on the trend, she propelled it forward and we are all joining her on the ride.
But hold on tight, because this food blogger isn't waiting for anyone.
Ali started Inspiralized in March of 2013 and she's driven herself, her blog and her recipes deep into the heart of all things spiralized. Ali has captured the imagination of anyone who is looking to eat low-carb, Paleo, Whole 30 and more by creating recipes with spiralized vegetables and fruits of all kinds. Zucchini, squash, beets, kohlrabi, carrot, apples, pears and more. Nothing is off limits.
The blog and resulting cookbook and the introduction of her own kitchen product for spiralizing, the Inspiralizer, started in a totally authentic way (thanks Mom!) and resulted in a 35 pound weight loss Ali shares on her blog here.
I love Ali's passion and her entrepreneurial spirit. She's making things happen, and we're trul the better for it.
Don't miss: Ali has another Instagram account to inspire you to get off our duff and get moving. Check it out here.
Kale, Avocado and Sweet Potato Noodle Breakfast Bowl
Breakfast is the most important meal of the day, so why not front load it with savory, inspiralized vegetables.
Cacio e Pepe with Coconut Bacon
Zucchini is the insprialized base of this recipe, but the vegan coconut bacon is what truly makes it shine.
BBQ Shredded Chicken and Squash Noodle Bowls with Avocado Smash
Delicate patty pan squash with leftover shredded chicken makes for one fine bounty of a bowl.
See more of Ali and Inspiralized here. 

"I am passionate about shedding light on some of the myths and misunderstandings that are perpetuated in the world of wellness in order to help you sift through the nonsense and start eating to support REAL health for YOUR life."
If you read the "about" pages of most food blogs, many of the authors note they've become bloggers because of their passion to help others live healthier, and thus happier, lives. I'm sure they all truly believe this notion (me included), but few have the credibility and devotion to their readers to actually make it true.
Alexa of the food blog Simple Roots Wellness is one of the few and far between that truly does. Alexa lives, breathes and eats wellness. A certified nutritionist, her blog started as an outlet for the clients of her health coaching business and quickly blossomed into an online enterprise followed by thousands of devotees.
Alexa goes beyond sharing just recipes, she educates her readers on how to life a healthier lifestyle with a simple philosophy: To create life-long habits for a balanced way of living.
She delivers a ton of information to her readers not just through blog posts, but also through free guides (her detox guide will get you back on track!), inspiring courses (her simple cleanse helps cure those sugar cravings) and a weekly newsletter exclusively tailored for her readers seeking better health tips, tricks and guidance.
Don't miss: This month Alexa is launching the Simple Roots Podcast, sharing the real deal on subjects like ditching the calorie counting in favor of real life nutrition to achieve your lasting health goals
Zoodles with Spinach, Kale and Basil Pesto
For those on the fence about spinach and kale, this is how to get them to eat their superfood greens.
Detox Hasselback Sweet Potatoes
This recipes shows that part of a total detox plan is being good to yourself, and just one way Alexa shows how lasting health is achieved.
Deconstructed Skillet Stuffed Peppers
Quinoa is swapped for rice to give this meal a protein and nutritional boost.
See more of Alexa and Simple Roots Wellness here. 

"I am quirky. But mostly I'm a minimalist. It's in the marrow of my bones. I like modern lines and cozy accents. But only a couple accents. I keep 24 spices in my cabinet at a time. I like my dry goods in glass jars so I can easily find and restock them. I make just enough food for dinner. I'm working on fixing that."
Melissa Coleman, the blogger, photographer and designer of the food blog The Fauxmartha doesn't follow the typical "rules" of formulaic food blogging.
She doesn't stick to schedules and posts when she can. She updates her Facebook when she thinks about it and doesn't stress out if she forgot to Pin her recipe the day she made it. She really thinks about her content. Then refines it. Then analyzes it and refines it again whether she's "on schedule" or not.
She's not in this blogging business to be the best blogger, the one with all the answers. She's simply doing what she can. And she does it very, very well. And that's why she's been one of my favorite food bloggers since I started the crush ala foodie. 
While I go to her site for it's minimalist aesthetics and solid recipes, it's the prose that I find myself getting lost in. It's where I find myself falling through the rabbit hole of reading post after post and page after page of her story telling. Her words are as much a turn on to me as the simplicity in her photos. Combined they are a calming force in a flurry of blogs that shout at the reader and over shadow the recipes.
Melissa blog is a lot like Melissa in person. It's light, calming and always makes me smile. Here you'll find recipes that are mostly vegetarian, often on the sweet side, with the centerpiece of each recipe being whole, healthy and unprocessed ingredients that bring people together.
As Melissa says, "I hope you come hungry and leave full." I do every time, and I know you will too.
Don't miss: Melissa's fine minimalist design sense is in full effect and evidenced in the chronicling of her and little family's new home, appropriately dubbed "The Fauxhouse." Follow their building, decorating and organizing adventures in The Fauxhouse here.
No-Bake Peanut Butter Protein Bars
Heart-healthy oats and protein packed peanut butter almost stand up the real seal of the deal: a slathering of hazelnut butter.
Whole Wheat Waffles
Melissa is known for her waffles, and I'm pleased to say I can vouch for her waffle aptitude. Make them for yourself. You will then, too.
Vegetarian Tacos
On my recent visit to Melissa's fauxhouse, she revealed she makes a pot of beans every single week. Obviously she puts them to good use in recipes like these!
See more of Melissa and The Faux Martha here. 

"My life is about more than cupcakes and cookies, so this space is going to reflect that. Motherhood, marriage, military life, travel, photography, kids, house, and home. We are going to talk about it all."
Whenever I hear someone mention Bree of the food blog Baked Bree, I tell the same story about the first time we met.
We were at a food conference where we were both speaking, me about ebooks and she about food photography. I had only been blogging about two years so she didn't know me, but I knew exactly who she was. I was a little star struck by her.
We had our first conversation in the hotel bar, both sipping a glass of white wine as food bloggers mingled about. I complimented her on her lip gloss and asked her what brand it was. She politely shared the brand to which I cannot even remember now, but as a makeup devotee, it was likely Bobbi Brown or another higher end brand.
Then, she left the small talk on the table and looked me directly in the eye and said, "Tell me about yourself Heidi."
It was the first time in my life anyone had asked me that question point blank. I was somewhat taken aback, as I'm usually the one doing the interviewing, getting people to talk about themselves to cover up awkward silences. But Bree wanted to know, to really know who I was. It was the first time I discovered my love language (it's words of affirmation).
So what does that have to do with her blog? That conversation about me, not her, epitomizes the relationship Bree has fostered with her readers since 2010. Bree in person is the same Bree readers know and love on her blog. She makes it a point to authentically live her tagline, "Live light. Be happy." She makes being happy a priority. And in turn makes it easy for the rest of us to as well.
As a former school teacher, Bree handily educates every level of cook in the kitchen. Her recipes feature traditional favorites made for everyday cooks whether it's whipping up tacos for quick weeknight dinners or dreaming up the perfect birthday cake.
Don't miss: Bree's other passions are represented on her blog, in sections where she talks honestly and openly about family, marriage and home. She also freelances as a portrait photographer, capturing the essence of family photography.
Clementine Yogurt Olive Oil Cake
Like Bree says, olive oil makes this recipe feel fancy, but is actually really easy.
No Recipe Recipe Grilled Chicken and Pineapple Skewers With Basil Dressing
Bree's tips for winging it in the kitchen are spot-on. Sometimes NOT following a recipe is where the magic happens.
Funfetti Cake
This recipe is the one I associate most with Bree because it is the first one she told me about, her tip for using cake bands to create flat baked layers perfect for frosting is genius!
See more of Bree and Baked Bree here. 
Next week I'll be back with my regularly scheduled Friday Faves link loves. Until then, make it a great weekend friends, and cook something good.

As always, thank you for reading and for supporting companies I partner with, which allows me to create more unique content and recipes for you. All opinions are always my own.  
Are you following me on Instagram, Twitter, Facebook and Pinterest? Thanks for reading and  subscribe to FoodieCrush to have each post delivered straight to your e-mail box.