One of my favorite parts about cooking is gathering inspiration from different sources and then bringing them together into one, big recipe creating party.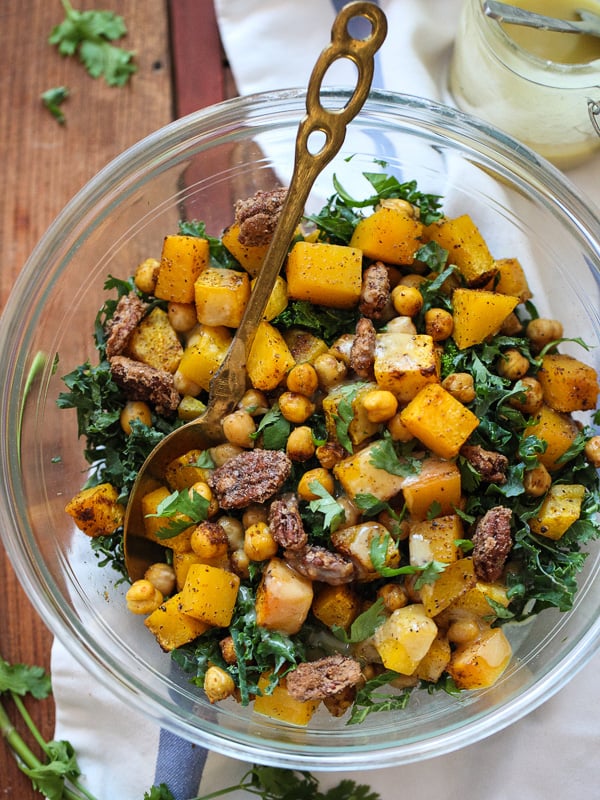 Normally, salads can have the tendency to be predictable, maybe even a bit boring. But if I'm going to sell my husband on the idea that a salad for dinner once a week so we can become part of #meatlessmonday, the salad needs to be hearty and full of flavor.
Wish me luck.
I'd say this kale salad recipe is the perfect example of recent inspiration to hit me over the head when the first bite hit my tongue, meets the jogging of my ever-failing memory thanks to my ever-persistent seasonal cravings and my extreme talents of blog bookmarking and cookbook post-it note tagging.
I have mad skills that way.
So where's all this inspiration stemming from?